We made it through the state high school hockey tournament without a snowstorm. Are we now ready for the month-long spring tease? I expect this week will sport parks and college campuses with people wringing sun out of the sky like it was an Arizona vacation and wildly guessing which coat to wear out of the house. Like I mentioned last month, we don't measure our winters by the groundhog nor the calendar. Still, Saint Paul and our good friends from everywhere else can measure our arts climate with the Saint Paul Almanac arts and culture calendar. Welcome to this week's "forecast."
Words and Letters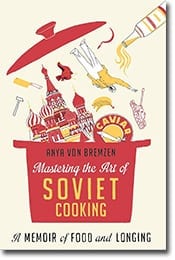 The winter cold has broken, much like the thaw of the Cold War. It is a luxury to be able to look back with a historic or even a nostalgic eye, and it is especially wonderful when we get a glimpse into worlds different than the ones we've lived in. On Tuesday, March 10, award-winning food author Anya von Bremzen takes us on one of those journeys of memory to answer the question Is There Such a Thing as Soviet Cooking?. The Twin Cities Jewish Book Series hosts an evening with von Bremzen and her book Mastering the Art of Soviet Cooking: A Memoir of Food and Longing. We can tell so many tales through the food that accompanies our narratives. While many Westerners never quite figured out the distinction between Russian and Soviet, von Bremzen might give us the chance to taste beyond caviar and vodka. The reading is at the Saint Paul Jewish Community Center, 1375 Saint Paul Avenue. The event starts at 7:30 p.m. Check here for tickets.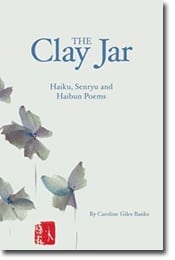 On Wednesday, March 11, SubText Books invites three Haiku poets to read from their works. Caroline Giles Banks's work is often informed by her training and research in anthropology. She writes in several genres, and her haiku has received national awards. She will be reading from her collection The Clay Jar. Marjorie Buettner presents Some Measure of Existence. She writes primarily in the haiku, tanka, and haibun forms. She teaches at the Loft Literary Center. Marsh Muirhead will read out of Her Cold Martini. He describes himself as a writer, occasional dentist, and flight instructor. He is widely published and has received a Museum of Haiku Literature Award. This reading is at 7 p.m. SubText is in the basement under Nina's Coffee Shop, 165 Western Avenue, at Selby Avenue.
Finally, it is time to take the word doodles in your notebook and send them in to "'Dear You': The Third Annual Common Good Books Poetry Contest". It is not National Poetry Month yet, but Common Good Books is getting ready with this contest that will give out $5,000 in prizes to seven entrants. Last year's contest was about love letters. This year the theme is letters again, but the letters need to be about love, and they must be written to a real live, honest, in-the-flesh person. (I guess the person can still be with us or not.) The other neat feature of this contest is that they are accepting only mailed-in entries. You know, the paper, envelope, and stamp kind. I can tell you from personal experience that this is either a wonderful idea or more treacherous than one can imagine. Still, it is a worthy adventure and perhaps will make you a drop richer than most poets. The details are here. You need to postmark your letter by April 4.
Tunes


The most striking impression and the extent of my knowledge of Jacques Brel occurred when I was in high school. I saw the phrase Je vous ai apporté des bonbons make a certain group of girls and our teacher swoon in an airy, clear, and dreamy cauldron of desire, of which I stood on the outside, neither the stirrer nor the stirred. I felt a bit left out, but this week comes my chance to make up for the lost swoon. On Wednesday, March 11, Dan Chouinard fronts the show at the Landmark Center for Jacques Brel: When We Have Only Love. Chouinard is one of our region's most talented and versatile musicians whose personality and subtle style draw audiences into the stories that surround the music. As happens often, he will be joined by one of the strongest vocal performers in the Twin cities, Prudence Johnson; classical, pop, and rock vocalist Diana Grasselli; and opera, theater, music-theater, and cabaret singer Bradley Greenwald. The event is described as a "dramatic musical and literary chronicle in concert form of the life and 30-year career" of Brel. It might not be everything I need to know, but it this concert will give top treatment to one of the international icons of vocal performance. The Landmark Center is at 75 West Fifth Street. The show is at 7 p.m., but come early because remaining seats will go fast.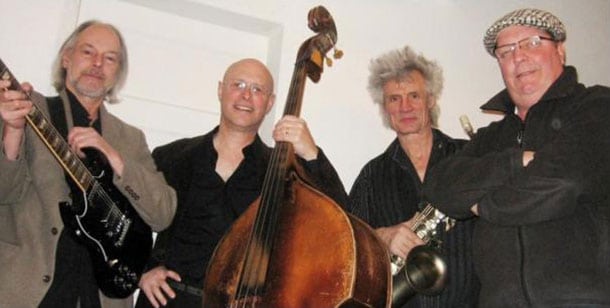 On lucky Friday, March 13, jazz moves to Golden's Deli when The Kronick Quartet takes the stage. Lead vocalist, bassist, and arranger Richard Kronick directs the band through the paces of swing, bossa nova, and funk. The show starts at 7 p.m. Golden's Deli is in the Northwestern Building at 275 East Fourth Street.
Playing It Close to Home concert. Featuring local composer Abbie Betinis, these concerts are a celebration of new music, performing winning compositions from this year's Eric Stokes Song Contest. It is local, new music highlighted by commissioned works from Betinis. The concert starts at 7 p.m. both evenings.

The Minnesota Philharmonic Orchestra has created an "Inventive Concert" they are calling "Sectional Healing." Sections of the orchestra will play a portion of the concert by themselves, starting with strings, winds, and brass, and as the program presses, they will come back together or "heal" for a concerto unique in that it is led by the tuba. The entire program includes A Downland Suite by John Ireland; Symphony of Wind Instruments by Stravinsky; Tuba Concerto in F minor by Vaughan Williams (Dean Shea, soloist); and The Three-Cornered Hat, Suite No. 2 by Falla. This unique event will take place at the Sundin Music Hall at Hamline University, 1531 Hewitt Avenue, and begins at 7:30 p.m. for its Saturday, March 14, concert and at 3 p.m. on Sunday, March 15.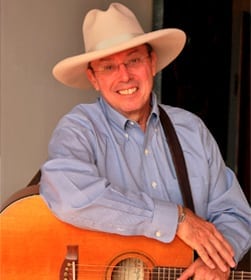 According to the folks at Ginkgo Coffeehouse, Charlie Maguire was one of the first performers in their heralded Ginkgo Coffeehouse Music Series. If you start with a legend, you have to keep up the reputation, which they have. It doesn't hurt if the legend comes back from time to time, which he does on Saturday. Folk music demi-deity Lee Hays said, "He rides herd on an audience as Woody Guthrie did." This is high praise that gives a good excuse to show up at Ginkgo Saturday. The show starts at 8 p.m. Ginkgo is at 721 North Snelling Avenue.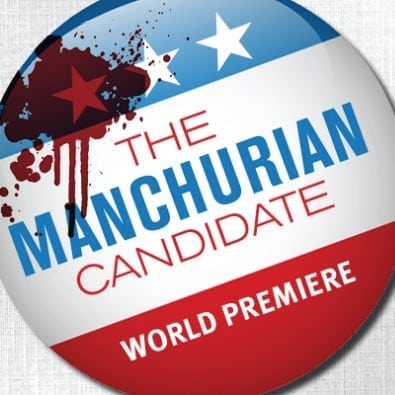 Minnesota Opera's The Manchurian Candidate isn't the only opera happening in town these days. Also on Saturday and Sunday, VocalEssense will provide a bit of old-time tribute and nostalgia. Radio Hour comes to life with the music of renowned composer Jake Heggie and librettist Gene Scheer, who have created this magical choral work to be executed by one of America's premier choral music groups. They will warm up with some standards and a tribute to radio icon Fred Waring. Also, there will be a pre-concert talk with the composer one hour before each show, the first being Saturday at 8 p.m. and the other on Sunday at 4 p.m. They are performing at the Fitzgerald Theater, 10 East Exchange Street in Downtown.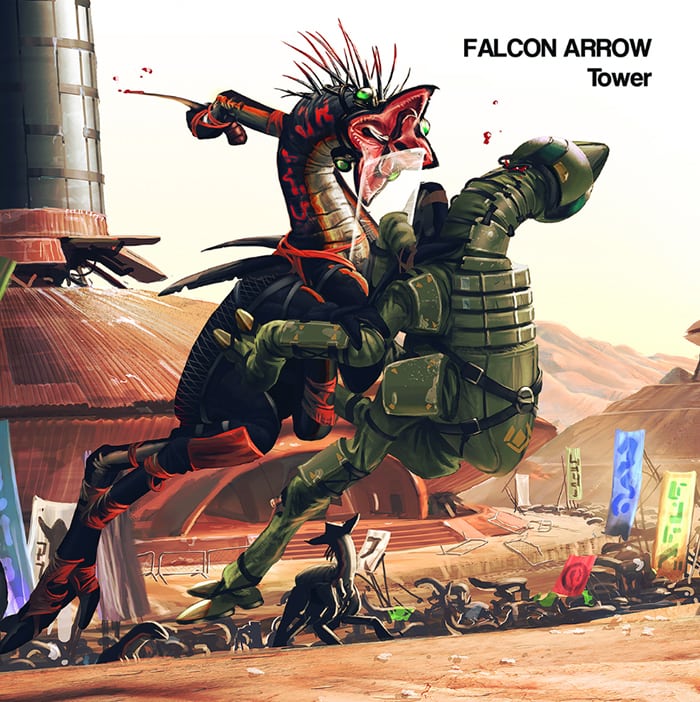 Later on Saturday, it is a post-rock/art-rock night at Bedlam Theatre. Three bands roll out their instrumental axes starting with Falcon Arrow, a minimalist two-piece, with looping bass riffs and drums. They will be followed by NOMIA, who describe themselves by saying they play loud and hard, but with an ear and touch sensitive enough to season their sound with "atmospheric textures and rhythms" that "grow organically and crescendo to a roaring peak." Last on stage will be Takoma-style folk guitarist Steve Palmer, whose sound carries a little bluesy avant and drone. See Instrumental Musical Show at Bedlam starting at 9 p.m. Bedlam is at 213 East 4th Street, at the end of the Green Line.
Stages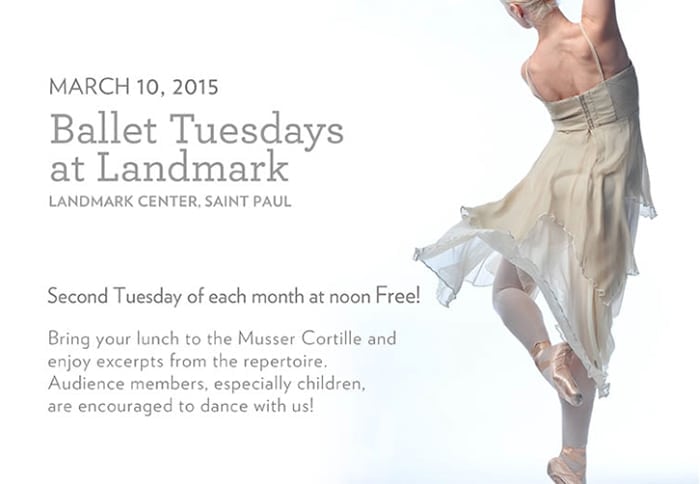 Take a lunch break on Tuesday, March 10, at the Landmark Center for Saint Paul Ballet's Ballet Tuesday. They will dance excerpts from their company repertoire. Bring a lunch or pick one up from Anita's Cafe. Dancers begin at noon. Landmark Center is at 75 West Fifth Street in downtown.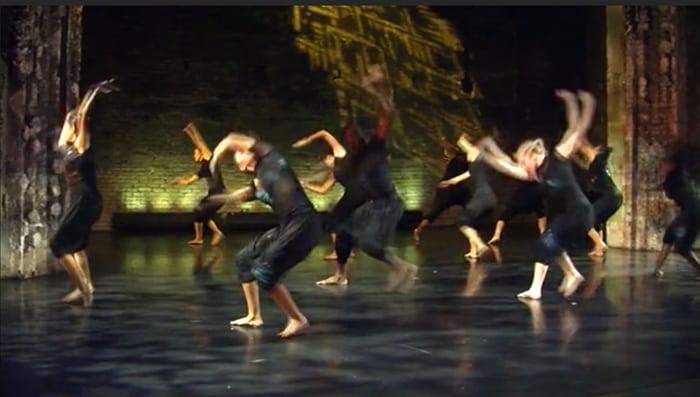 For several months, Ananya Dance Theatre has engaged our community in art, dance, dialogue, and participatory place making that conveys the full potential of art to illuminate our social, psychological, and political landscapes. On Wednesday, March 11, the dance company will perform Aahvan: Invoking the Cities. The experience starts as patrons enter the lobby of the hall, and it physically and mentally guides them into an interaction of sound and movement. This work was commissioned especially for the grand opening of the new Ordway hall and celebrates the peoples who make up the Twin Cities population, the indigenous and the many others who have come to call this place home. The dance is an abstract vision of the history of this place, and the "current chronicles of struggle, love and community will fill the new Concert Hall." If you have not seen the new hall, this is a good way to break it in with all your senses as well as break in a new era that Ananya is helping to usher in through this community discussion and others to follow. The Ordway is at 345 Washington Street in Downtown. It runs from 7:30 to 10 p.m.

Saint Paul has always been a place with many immigrant stories. Whether your family came here in this century or the last, SteppingStone Theatre's production Shooting Kabul will remind us of the exceptional and inspiring immigrant experience that continues to make us who we are as do the places from where we came. This show is written by local artist Kim Hines and is adapted from the book of the same title. Can a photography contest help a boy realize his wish to return to the land his family fled in hopes of connecting with a lost sister? This story is of an Afghan family but has a likely familiarity. The show's run begins Friday and goes through March 29. Check here for show dates and times. SteppingStone Theatre is at 55 North Victoria Street.
On Saturday, March 14, the Center for Hmong Arts and Talent (CHAT) is bringing together dancers, writers, actors, musicians, performers, poets, and artists who can lend their craft for what they are calling a one-day extravaganza, Pi Day Cabaret. At the end of the day, there will be a collection of performances, all three minutes and fourteen seconds (3:14) or less in duration. Beforehand, they will spend the day developing each act, concept, or idea out of the brainstorms of creativity that linger in the heads of our neighbors. Folks will start out at 10:30 a.m. with warm-up games and move into constructing the elements of the cabaret. If you don't want to create and perform but prefer to see what comes out of the hearts and minds of the creators, performances begin at 8 p.m. If you want to perform, contact Tyler at tyler@dangerousproductions.org. If you just want to watch, come at 8 p.m. with $10, or $7 and a can of whipped cream, and a desire to be thrilled. The CHAT performance space is at 995 University Avenue with parking in the back and the Green Line in the front. I want to see what they do with the whipped cream.
Happenings
It is that time of year. Which time, you might ask? It is time to think about green. We'll celebrate two kinds in a couple of very Saint Paul ways this week.
First, it is not St. Patrick's Day yet, but in Saint Paul, we can't start too early.

St. Patrick might not be ready, but Saint Paul has been ready for a while. On Saturday, March 14, the George Latimer Central Library will be the place for Ready…Set…Irish! Warming Up for St. Patrick's Day with Barra. Barra has been performing since 1999 with old favorite traditional dance tunes and songs, rarer pieces collected on trips to Ireland, as well as pieces from other Celtic traditions. They will bring their high-energy sounds to the library's Magazine Room starting at 2 p.m. The Central Library is at 90 West 4th Street in Downtown.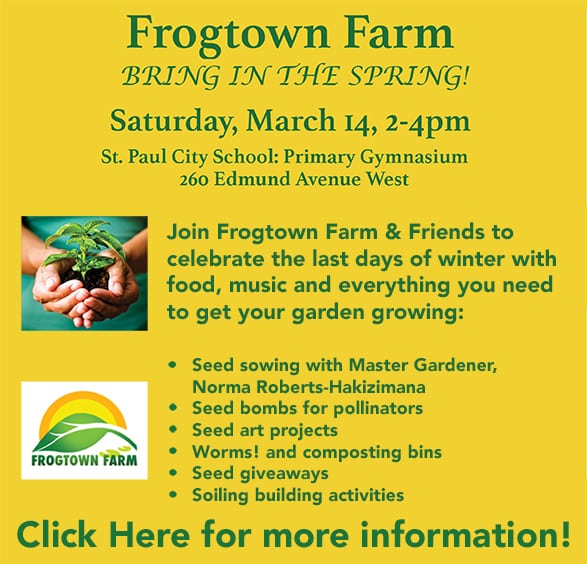 So we have St. Patrick's green. What else is there? Well, a lot of us are starting to think about our gardens and getting outside to see neighbors. On Saturday, Frogtown Farm is helping us shake off the last bit of winter with "food, music and everything you need to get your garden going." Get garden tips from Norma Roberts-Hakizimana. Learn about composting and worms from Eureka Recycling. Prepare seed bombs for the birds, bees, and butterflies. Do some seed art. Learn what Frogtown Farms is up to. The food is free, and the music is live! Join the celebration. It starts at 2 p.m. at St. Paul City School's Primary Gymnasium, 260 Edmund Avenue West.

Oh, and did I say this was Saint Paul? I guess that means we need to fit another St. Patrick's event into the weekend. On Sunday, March 15, the Irish Music and Dance Association is taking us back to Landmark Center for a Day of Irish Dance. It is a day filled with traditional music, performances all day from local Irish dance schools and dance performance groups, vendors and exhibitors, a tea room, traditional food, talks and discussions, a dance workshop, and great activities. This might be more Irish than next week's big parade. And it's fun, plain and simple. The action runs from 11 a.m. to 5 p.m. Again, Landmark Center is at 75 West 5th Street in Downtown.
That's all, folks. Well, that's not all. There is a lot more in the Almanac arts calendar. It's warm. Get out and play. See art and feel the air on your face. Have a great week, and see you on the town!