The Saint Paul Almanac is an annual calendar and guide to take the curious urban adventurer through the year in Minnesota's capital city.
Our Mission at the Saint Paul Almanac

The Saint Paul Almanac is a literary organization that creates opportunities for understanding, learning, and building relationships through sharing people's stories.
We build community through sharing our stories.
The Saint Paul Almanac is a people's meeting space for sharing the stories of our city.
We support writers, readers, artists and audiences through our annual book, reading series, Lowertown Reading Jams, Soul Sounds Open Mic, community editor apprenticeship project, writer's workshops, and through our partnership with Saint Paul Public Schools.
The Saint Paul Almanac was created with the artistic goal of bringing the diverse Saint Paul community together by supporting local literary arts through an experiment in democratic publishing. This mission is primarily accomplished through collaborative decision-making in publication activities, public readings, and mentorships.
We provide new and established writers and artists with an annual forum for stories, poems, memories, photographs, and current events, in celebration of the rich and diverse life of our city and our shared experiences of home.

Our Values at the Saint Paul Almanac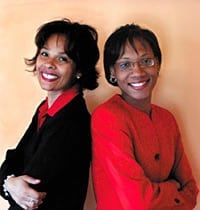 Sharing a story is both an act of giving and receiving and works to connect our diverse community and honor our perspectives and history.
We intentionally invite diverse perspectives reflective of authentic experiences.
We value the history of Saint Paul and its many neighborhoods, families, and individuals.
The infusion of art into lives and life into art is a catalyst for change for individuals, families, and communities.
The sharing of stories (based on personal experience) changes lives by having an impact on both the giver and the receiver.
Our role is to be inclusive of all people who have stories to share and a desire to learn more about the lives of the people of Saint Paul.

Our Vision at the Saint Paul Almanac
Creating a better Saint Paul by celebrating our differences and commonalities through sharing our stories and encouraging this vision of community building through the art of story in other cities across the United States and the world.
*  *  *
We Saint Paulites are a quirky bunch, and the Almanac embraces the paradoxes in our marvelous community of diverse neighborhoods and local businesses. The Almanac brings you Saint Paul stories, old and new.
The Saint Paul Almanac brings you the voices of people who know and love the city. The Almanac gives the lowdown on various facets of the city, from the rebirth of Lowertown to stories about growing up on the East Side.

The Saint Paul Almanac mentors a group of community editors who collect stories in their communities—both written and oral—and together decide which essays and poems to include in the Saint Paul Almanac. This collaborative and democratic approach with a cross-cultural and cross-generational team strengthens the relationship of the Saint Paul Almanac to the community it serves.
With over 110 writers every year, and distribution at over 55 local bookstores, coffee shops, pharmacies, and grocery stores, the Saint Paul Almanac is a mechanism by which a broad cross-section of Saint Paul residents have a media vehicle with wide local distribution for expressions of local history, activities, literature, and reflection. 
The Almanac includes: Maps • Theater • Calendar • Historic Sites • Annual Events • Museums • Restaurants • and much more!
Saint Paul happenings and events are listed in the datebook throughout the calendar year. There is also plenty of room to pen in your appointments. You can schedule your out-of-town excursions around your favorite Saint Paul activities, like the Winter Carnival, Selby JazzFest, the Saint Paul Classic Bike Tour, or the Festival of Nations.
Read it, write in it. Wherever you go, bring the Saint Paul Almanac with you!
The Saint Paul Almanac is homegrown each year. Published in September, find it in your neighborhood bookstore, coffee shop, or gift store.
Or have it delivered right to your doorstep by clicking the graphic that leads to our shop at the top of every page on this site.
The Saint Paul Almanac is a 501(c)(3) nonprofit organization. Your contribution is tax deductible!