We are currently accepting art submissions for our 2018 edition. The deadline for the 12th edition is Oct. 15, 2018. Please apply below.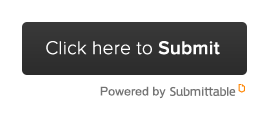 We are looking for artwork and photos of:
original/fresh/new views of old parts of the Saint Paul landscape (e.g., State Capitol, bridges, landmarks, etc.)
Saint Paul festivals and events (Cinco de Mayo, Grand Old Day, Winter Carnival, flower shows, etc.)
Saint Paul parks, zoos, wildlife, nature, seasons, weather, etc.
Saint Paul places (bars, restaurants, museums, art galleries, etc.)
Saint Paul people doing what they do (the Saint Paul Almanac is a diverse project that intentionally seeks out and includes all cultures that live in the city, so be aware that people submissions depicting only white people are less likely to be included)
We are also looking for artwork of Saint Paul, images of paintings, mosaics, sketches, etc.
Photos may be cropped to fit the dimensions of the Almanac.
Our preference is for portfolio sharing—via Dropbox or Cubby—of batches of original, unwatermarked photos, or a big zip file via largefilesasap.com or sendthisfile.com (or similar service).
Sharing Flickr sets is also acceptable, preferably Pro accounts with download enabled. This helps the work flow, eliminating having to seek out the original file after we decide to include it. Illustrating the Almanac is a giant game of photo Tetris—the simpler we can make it at our end, the better.
Photo credit is given with photographer name and their website URL/flickr name if desired. Photographers whose work is selected are told their work will be selected and—after publication—are paid $10 per image, and receive a free Almanac.
Contract
By submitting to the Saint Paul Almanac, you agree to the following terms, which grant the Almanac unlimited use of your piece in print, on the web, or elsewhere, and which also affirms that you are completely free to resell or re-license your work anywhere else without our permission.
Artist understands the material provided is to be used in the Saint Paul Almanac in a compilation that the Saint Paul Almanac will own and copyright in its name. Artist grants the Saint Paul Almanac copyright rights to the material for use in the Saint Paul Almanac, Saint Paul Almanac website, and any subsequent repurposing of the material (new editions, "Best of" editions, etc.). The author shall be free, without any approval from the Saint Paul Almanac to use or license their material in any other way the artist wishes.
All artists/photographers receive $10 for their accepted submission, plus one free book.
The artist warrants that the material is original and that the artist owns the publishing and all other rights to the material and that said rights are not subject to any prior agreement or other right that may interfere with or impair the rights of the Saint Paul Almanac under this agreement.