Submit writing now for the 12th edition of the Saint Paul Almanac.
The deadline for the 12th edition is Oct

 15, 2018

. 
Writers' Guidelines
We receive hundreds of submissions every year, and we read each one carefully. Please consider the following guidelines to help you understand what the Almanac publishes and to give yourself the best chance to have your work accepted for publication.
Make it personal
The Almanac is looking for expressive writing in a personal voice and from a particular point of view. Newspapers and television can give the facts. We publish writing that goes beyond the facts of what happened to why it matters. If you're describing your grandmother's house; the park where you played hockey, soccer, or basketball; or a favorite spot at the Mississippi River, show us how this person or place influenced you, your family, and/or your community. Telling a story about starting a new job, being treated ­unfairly, or getting stranded during a storm? Tell us what happened first, then next, then after that. Show us where it happened, who was there, what was said.
We're especially interested in writing that has a strong sense of place, whether it's your Saint Paul neighborhood, a favorite café, or Landmark Center. We also want to publish "absent narratives" and stories that may not have been told or published in other ­places.
Be specific
Help readers see, hear, touch, taste, and smell the experiences you're writing about. Include particular details: name the foods at a holiday celebration; describe the tools or sound of machines; remember the color of uniforms or the kinds of birds and trees. Surprise readers or make them laugh! Write enough but not too much.
Don't advertise
The Almanac is published by a nonprofit organization. We don't take advertisements, and we don't publish them in the guise of stories.
Stay within word counts
One of the Almanac's goals each year is to publish the broadest and deepest range of writing. For this reason, we limit the length of pieces, and we may further limit accepted pieces through careful copyediting. Most of our selections are between 300 and 800 words. If you want to submit a longer piece, please contact the editor by email first and describe the piece you want to submit. We will let you know if you should send the longer piece.
Need ideas?
Try answering one of the following: Is Saint Paul a good place to be a teenager, learn a new language, go to college, start a business, or live without a car?
Or write a portrait of a "lost world." This lost world could be another language, school, family, or profession. It could be a place where you once lived that no longer exists or a time and place you've heard others talk about but never experienced yourself.
Editing
Editing is standard practice in the publishing world: very little writing anywhere reaches publication without some editing. We may need to tighten or shorten what you've sent us; we may ask you to rewrite or add to it.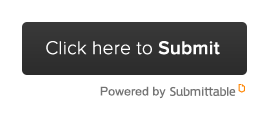 Contract
By submitting to the Saint Paul Almanac, you agree to the following terms, which grant the Almanac unlimited use of your piece in print, on the web, or elsewhere, and which also affirms that you are completely free to resell or re-license your work anywhere else without our permission.
Author understands the material provided is to be used in the Saint Paul Almanac in a compilation that the Saint Paul Almanac will own and copyright in its name. Author grants the Saint Paul Almanac copyright rights to the material for use in the Saint Paul Almanac, Saint Paul Almanac website, and any subsequent repurposing of the material (new editions, "Best of" editions, etc.). The author shall be free, without any approval from the Saint Paul Almanac to use or license their material in any other way the author wishes. In the case of articles and stories, the publisher will copyedit pieces for general readability and space considerations. Poetry may be edited with agreement by the poet.
All writers receive $50 for their accepted submission, plus one free book.
The author warrants that the material is original and that the author owns the publishing and all other rights to the material and that said rights are not subject to any prior agreement or other right that may interfere with or impair the rights of the Saint Paul Almanac under this agreement.