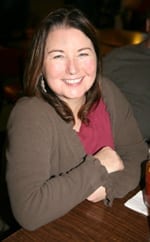 If you love Saint Paul and stories and believe in supporting local art and business, please consider making a donation to the Saint Paul Almanac as part of your charitable end-of-year giving.
The Saint Paul Almanac builds community through providing forums—in print, online, and at events around the city throughout the year—to share our individual stories.
We reach deep into the community to promote writing and reading, embracing all generations and the myriad of cultures that make St. Paul a truly international city. Saint Paul's democratic spirit is found right between every page of our Almanac, now in its fourth edition. Some writers even hail from Minneapolis and as far away as London!

We believe
The sharing of stories is both an act of giving and receiving and it works to connect our diverse communities and honor our perspectives and history.
Our role is to be inclusive of all who have stories to share and a desire to learn more about the lives of the people of Saint Paul. We intentionally invite diverse perspectives reflective of authentic experiences.
That the history of Saint Paul and its many neighborhoods, families and individuals has immeasurable value and is critical to preserve.
The infusion of art into lives and life into art is a catalyst for change.
The sharing of personal stories changes lives by having an impact on both the giver and the receiver.
Every year, every 11th Grader in St. Paul's high schools receives a free copy of the Almanac. Your donation of $25 will help pay a poet, essayist, or short story writer, or make an almanac available to two Saint Paul Public School students.
We invite you to send in your own Saint Paul stories and hope, in the many years to come, that your grandchildren and great grandchildren and great-great grandchildren will send in their own stories too!
Sincerely,
Kimberly Nightingale
Publisher
P.S. If $25 is too much at this time, please consider donating $15 or $10. Your support goes a long way toward building a thriving local writing and reading community right here in Saint Paul.
(Your donation is tax deductible. The Saint Paul Almanac is a 501(c)3 nonprofit organization. )