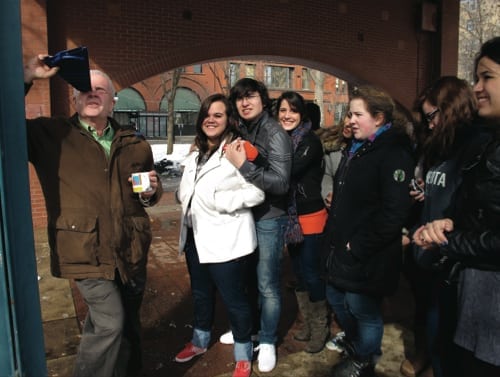 A RETIRED NEUROSURGEON, John Mawk teaches all the sciences at the international high school in Lowertown.
Here he shows a class how to use a spectroscope to see the absorption spectrum.
His school bio reads "He climbs volcanoes, and although he is a proud officer in the United States Navy, he hates to put his head under water."
"I studied Culinary Arts under Chef Boy-Ar-Dee," Mawk jokes.