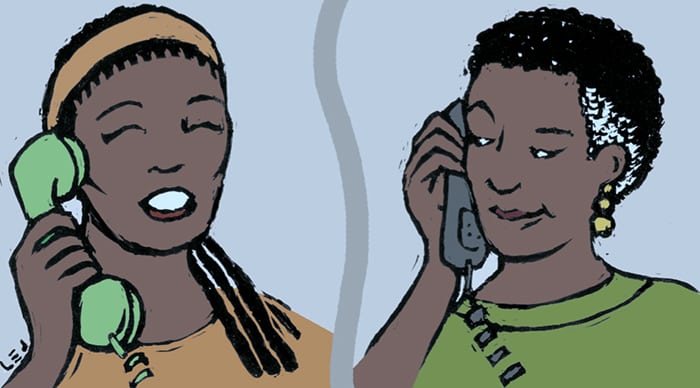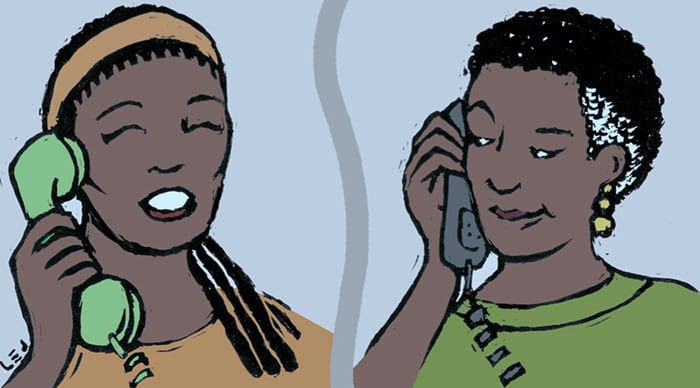 I laughed out loud when Bobbie finally confided to me the thought that struck her when she first heard my voice on the phone: "Oh, Lord. Another white woman looking for a Black care provider for her Black child." Little did she know that I was a Southern-born, Southern-raised, Black woman who just happened to have a very cultivated, Midwestern way of talking. Ever since I was a little child, people had accused me of "speaking proper." It is a criticism that you hate to hear if you know the only thing that you want to be known for is being real Black, just the way Donny Hathaway and Roberta Flack sweetly admonished you to be for them and everyone else who ever mattered to you in your Black world.
Growing up in Memphis, Tennessee, in the all-Black suburb of Walker Homes, I knew a lot of nannies (pronounced non-nee). None of them were related to me by blood or marriage. They all naturally flowed into the role of caretaker of small children, however, when called to action by young mothers who needed someone with maturity and knowledge to care for their babies. New to Minnesota, in need of a childcare provider, I needed to find a nannie.
I found out that Bobbie was a comfort to many in our part of the vast neighborhood that made up Frogtown, Saint Paul. Her living room was always full of her children, her charges, their parents, her nieces, her nephews, their friends, folk dropping by, and so on. When major things happened on our street, significant aspects of their occurrence converged in her living room: ACORN's introduction to community activism in our neighborhood began there; it was the first stop of a little girl's wanderings when she learned that her baby brother had just died in an accident on our street corner; a neighborhood alert to the presence of a pedophile was news shared at a meeting that Bobbie convened. She is a soft-spoken woman of conviction who draws folk without fanfare.
In retrospect, all I can say is that the minute I heard her voice, I knew that she was the one to care for my children. I saw the sign announcing "Bobbie's Day Care" on her lawn, in front of a house that stood no more than two blocks away from the Frogtown Family Lofts Artists Cooperative; our first home in Saint Paul. A year after I first met her, our family moved across the street from Bobbie's Day Care. With that change in proximity, a daycare provider became a neighbor, a confidante (especially for my daughter), and a friend. We shared meals together, we exchanged goodies and gifts during holidays, I became an Eastern Star at her invitation, we shared joys and sorrows, she cried when she learned of my divorce, and I cried when I learned of her cancer.
My family moved from Frogtown after almost twenty years of living there; my children grew from babies to young adults, my marriage from intact to dissolution. Although our family is now spread from the East Coast to the West Coast, one constant is that our feet still know the path to her door.
Bobbie Gant, we love you. Stay home.