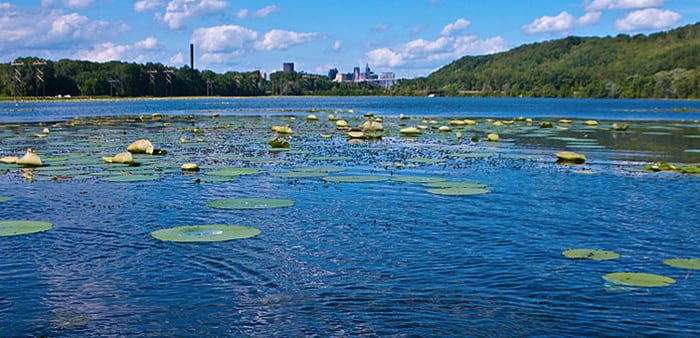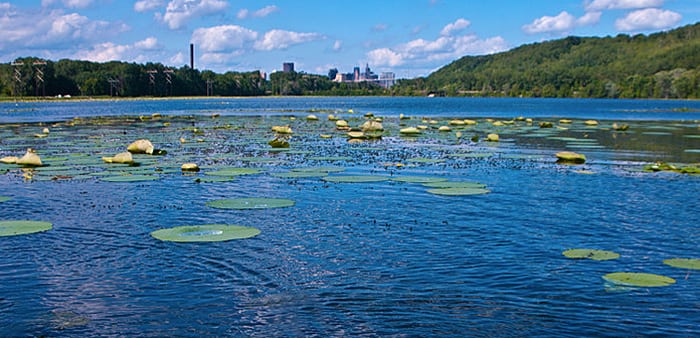 We called it "The Spot."
You could sit and look at the sunset,
watch trains crossing the Mississippi,
rounding the eastern shore of Pickerel Lake.
If you were lucky, or if you were a frequent visitor
who had timed your visit well,
the train bridge would swing into place
connecting the tracks that carried
lurching cargo along those ancient bluffs,
onward to its goal.
The Spot was where we went to get away.
We watched the tracks, not knowing
where the loads were headed,
just enjoying a piece of their journey.
We went every day.
No one told anyone else when they would be there,
or where they could be found.
Everyone just went to The Spot.
When you arrived every friend
that you had hoped to see was already there.
I can't remember why we stopped going.
But I am sure the train is still running right on time.
And that the sun still settles perfectly behind the smokestack —brilliance reflecting upon the frothing water.