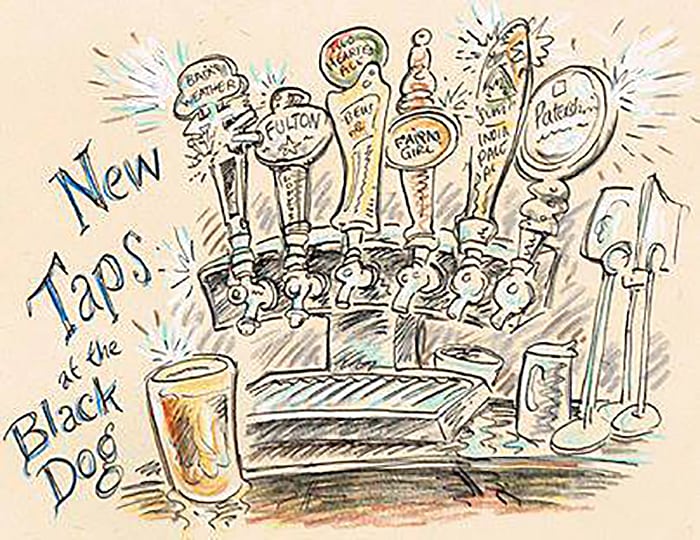 We stopped in to a well-known fixture in Lowertown Saint Paul recently and spoke with the owners of the Black Dog Coffee and Wine Bar: Sara, Stacy, and Andy Remke. We asked them to give us a brief description of the "Black Dog," as it's affectionately known in these parts.
Almanac: How did you choose the name for your business?
Sara Remke: It's named after our sister Stacy's dog.
Almanac: Why did you choose this location for your business?
Sara Remke: Because of the openness of the space, plus we were intrigued by the neighborhood and the proximity to the Farmers' Market.
Almanac: What are you most proud of here at The Black Dog?
Sara Remke: "When I'm out and about town and people comment to me what a great place the Black Dog is and how they love the live music and other events that we have.
Almanac: Can you tell us about your regular day?
Sara Remke: I'm always interacting with customers, vendors, delivery people, staff; it keeps me busy!
Almanac: What's the funniest/weirdest/coolest thing that's happened here at the Black Dog?
Sara Remke: When George Clinton visited here with Mos Def's father.
Almanac: What else would you like our readers to know about The Black Dog?
Sara Remke: Our customers make this a very friendly neighborhood establishment that features a full schedule of live music. Check out our calendar of events at: www.blackdogstpaul.com