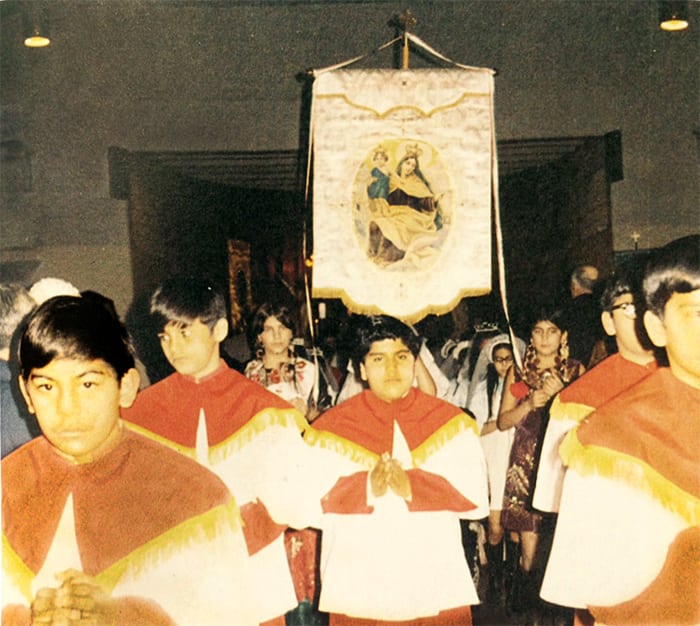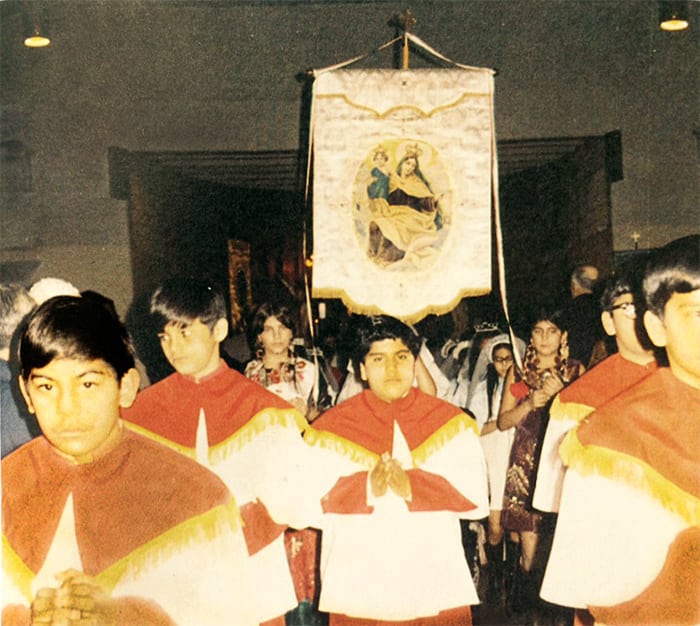 Our Lady of Guadalupe,
leaning in the mercado window,
make intercession for the West Side.
Mystical rose of yellow, red, and blue,
protect those who journey through
the corners of George, State, and Chavez streets —
New Tepeyac, District del Sol.
We are the least of your children,
a thousand blessed Juan Diegos
from the mountains of Southeast Asia and Central America,
the deserts of Mexico and Somalia,
the far-off foreign districts of Lebanon, Chicago, and the suburbs.
Our faith shines bright as apparitions
on our winter cloaks,
a testament to the possibilities
that lie in the shadow of your love.
O Virgin of Guadalupe, Mother of the Americas,
smile on your children who toil at the clinic across the street
to heal the broken and the broken system.
Show pity to the neighbors in back,
who teach citizenship and keep the food shelf stocked.
Bless the smell of roasting corn
and the rhythm of Aztec dancers.
Watch over the homeless and the drunken
sleeping in Parque Castillo.
Grant comfort to your children
eating soul food at Cora's
Remember especially the women in hijab and winter coats,
making their way to Salam Halal Market.
Touch the hearts of those who venture through for good food
and those who speak languages to accommodate them.
Dear Lady of Guadalupe,
ringing in the bells of the parish that bears your name,
we proclaim you and the miracle of your appearance,
mystical rose of yellow, red, and blue,
leaning in the mercado window on the West Side.
Nowhere are we without you,
not even in the dead of winter in Saint Paul.
Amen