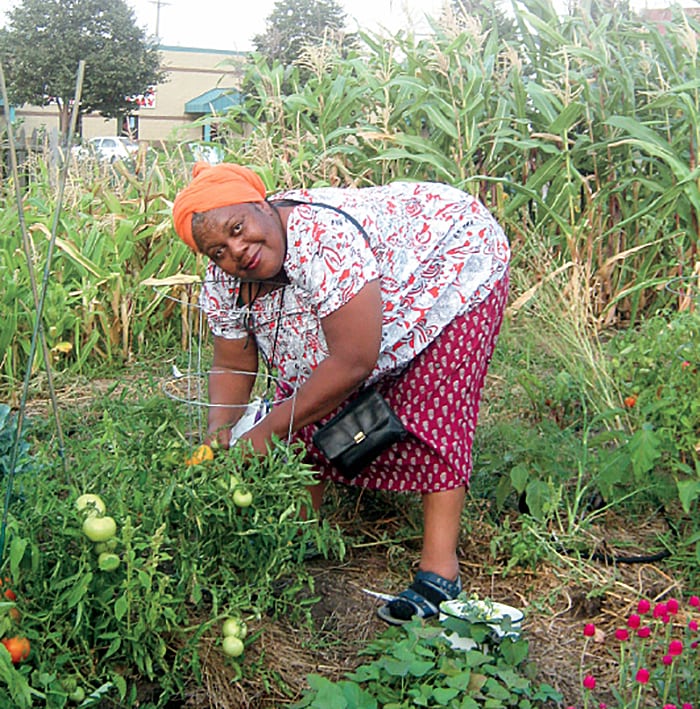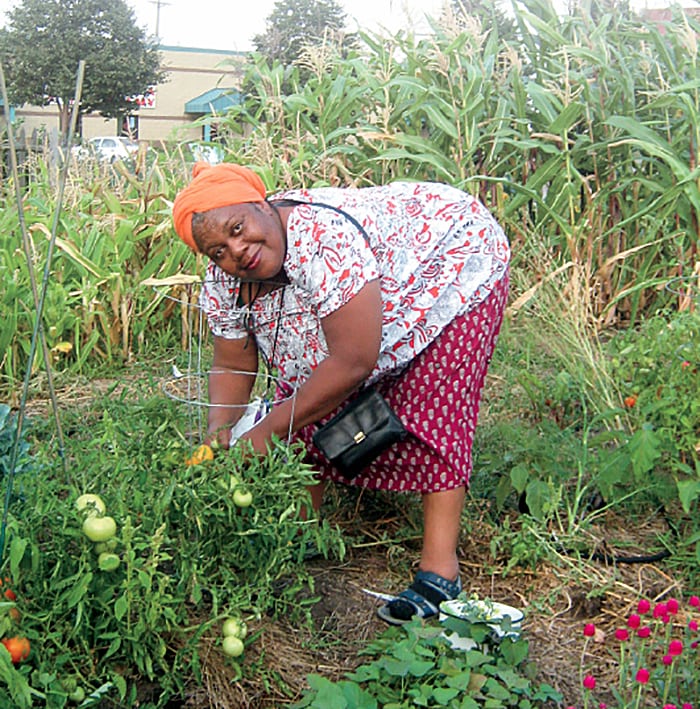 When I see sweet potatoes, I often think of Deborah Torraine. Deb
was a community organizer in the Twin Cities. She always referred
to herself as a cultural worker; she was a mentor to new and
emerging artists, and the Director of Community Engagement for
the Saint Paul Almanac.
Deb liked to garden, and one year she decided to plant sweet
potatoes, despite everyone's warning. People told her she would
never be able to grow them in Minnesota because of the climate. It
doesn't stay hot for long in the Twin Cities.
Regardless of people's advice, she decided to plant them anyway.
The first year she planted the sweet potatoes, they turned
out really small, but she was very proud of her accomplishment.
As each year passed, the sweet potato plants flourished, producing
bigger spuds.
Each year, Deb paid attention and reflected on what went right
and what went wrong, and then she made the necessary adjustments.
One year, she grew sweet potatoes around fourteen inches
long, the biggest sweet potatoes she had ever grown. Deb didn't
need instant gratification. She knew in her heart that if she put
love and attention into everything she set out to do, eventually she
would reap a great harvest. Pretty soon other gardeners, inspired
by her success, attempted to grow sweet potatoes as well.
Deb took the same approach in organizing communities as she
did in planting her sweet potatoes, which was to plant seeds, nurture,
and reflect. Deb passed away unexpectedly in June of 2011,
and the community is still suffering the great loss. Even though she
has transitioned, her work lives on in everyone she knew, because
she left a legacy and a blueprint of how to continue her work.
The Spicy Sweet Potato Fries recipe is dedicated to Ms. Deborah
Torraine because, just like these fries, she was spicy and sweet.
Spicy Sweet Potato Fries
Ingredients:
4 large sweet potatoes
Cinnamon
Nutmeg
Cayenne pepper
1½ to 2 cups of canola or olive oil
Sweet Baby Ray's Hot and Spicy Barbecue Sauce
Directions:
Peel and wash the potatoes, and then slice them into french fries.
Sprinkle cinnamon, nutmeg, and cayenne pepper (to taste) on the
potatoes. Heat the oil in a 12-inch skillet until the oil is hot. Place
the potatoes into the hot oil, cooking them until they turn soft and
golden brown. Remove them from the oil and drain them on a plate
covered with paper towels. Serve them with the barbecue sauce,
and enjoy.