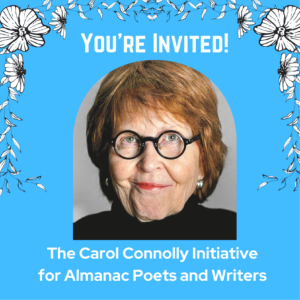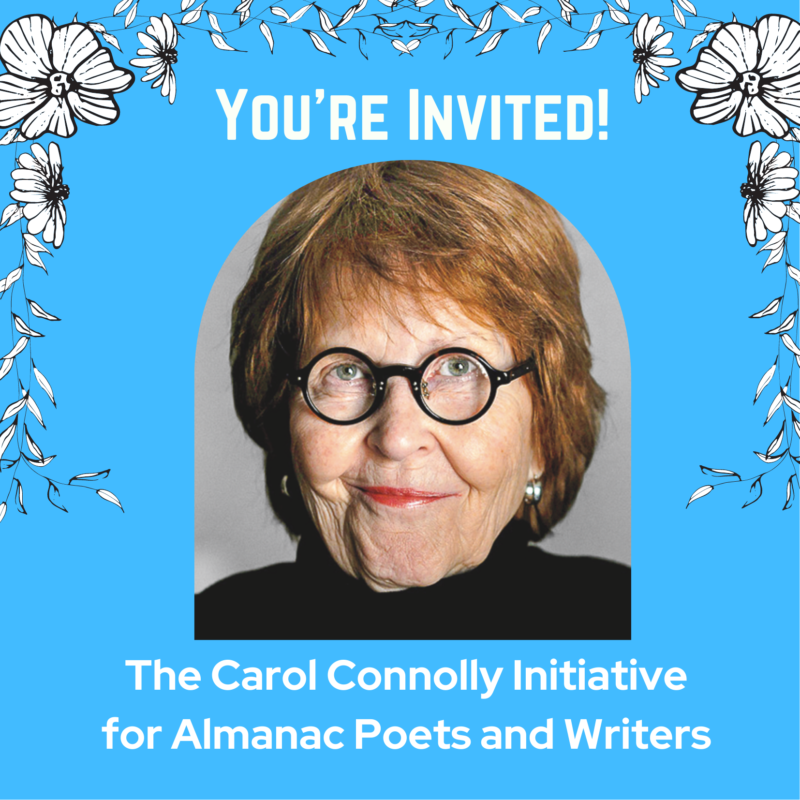 Come celebrate and honor the legacy of Carol Connolly, St. Paul's first Poet Laureate. Join Saint Paul Almanac at the University Club of Saint Paul to launch the Carol Connolly Initiative for Almanac Poets and Writers.

Thursday, October 28, 2021
7:00 p.m. – 9:00 p.m.
420 Summit Avenue
Saint Paul, Minnesota 55102

Masks required.

Come for good memories and good cheer, to hear poetry inspired by Carol, and "to pass the hat" to support Almanac poets and writers!
This is a fundraiser for the publication of the Almanac.
THANK YOU for helping Saint Paul Almanac sustain such a vital community of literary and visual artists, filmmakers, audiences, friends, and neighbors!