Press Release from Propel Nonprofits: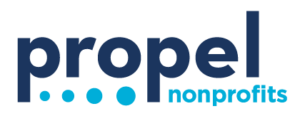 Contact: Kate Barr, kbarr@propelnonprofits.org or 612.249.6696
Over thirty Minnesota arts groups led by and serving communities of color to split $2 million in funding
Minneapolis, Minn., July 28, 2022 – Propel Nonprofits is thrilled to announce it has awarded $2.07 million to 32 arts and cultural organizations led by and for Black, Indigenous, and other People of Color (BIPOC) in Minnesota. Seeding Cultural Treasures includes granting at least $40,000 of unrestricted funds to small arts nonprofits and convening leaders from these organizations for peer-to-peer learning and workshops. Additionally, Propel will provide technical assistance to grantees in nonprofit finance, strategy, and governance.
"The name – Seeding Cultural Treasures – is emblematic of what we hope this program can do," said Kate Barr, President and CEO of Propel Nonprofits. "The cohort of organizations selected are already treasures to our communities; our cultural identity relies on supporting and resourcing their leadership and talent. As in, planting the seeds for growth and making sure they have all the resources they need to thrive."
Like the national and regional pieces of this program, Seeding Cultural Treasures aims recognize and hopefully shrink the wealth gap between traditional, white-led organizations, and organizations centered on people of color.
The Grantees are: African American Registry, APIA MN Film Collective, Arcata Press | Saint Paul Almanac, Body Prayers, Bois Forte Food Sovereignty Group, Catalyst Arts, Chinese Community Center, ComMUSICation, Dakhóta Iápi Okhódakičhiye, Emerging Curators Institute, Exposed Brick Theatre, Funny Asian Women Kollective, Grace MN dba Don't You Feel It Too?, Green Card Voices, In Black Ink, Indian Music Society of Minnesota, Iraqi and American Reconciliation Project, Kalpulli KetzalCoatlicue, Katha Dance Theatre, Lightning Rod, Listen Up! Youth Radio, Minnesota African American Heritage Museum and Gallery, MOVO Space, (Neo)Muralismos de México, New Native Theatre, Public Functionary, Rosy Simas Danse, Serpentina Arts, Soomaal House of Art, Tru Ruts, Twin Cities Iranian Culture Collective, and YO MAMA'S House.
The initial funding round is focusing on 501(c)(3) organizations, fiscally sponsored organizations, and/or units of the 11 tribal governments in Minnesota. Additional funding rounds within the next year will include organizations in North and South Dakota. This grant was made possible by the Bush Foundation, Ford Foundation, Jerome Foundation, and McKnight Foundation; it is phase two of America's Cultural Treasures, the first funds of which were distributed through the Regional Cultural Treasures initiative.
###
ABOUT PROPEL NONPROFITS: Propel Nonprofits fuels the impact and effectiveness of nonprofits with guidance, expertise, and capital. Its services include accounting and finance, board governance, fiscal sponsorship, lending, skills and knowledge sharing, strategic consulting, and training. Propel Nonprofits serves nonprofit organizations in Minnesota and the adjacent states of Wisconsin, Iowa, North Dakota, and South Dakota. Learn more at propelnonprofits.org.