NEW WRITING FROM TODD BOSS, MAXIMILIAN SELIM AND NORA MURPHY
By Todd Boss
—even though I drank wine,
and then only half a glass—I felt I
owed it to myself and to the guests
who'd sat politely through the reading
—and to everyone in every
college and university 20th Century
American Literature class
throughout history… Read more.
By Maximilian Selim
The forty-fifth parallel runs through Saint Paul, Minnesota. This parallel is generally considered the halfway point between the equator and the North Pole. This is irrelevant to our everyday lives with the exception of one truth: it is the cause of our extremely unpredictable weather, a concept that consumes us. We talk about it with co-workers, we talk about it on dates, we analyze it on the TV, we use it as an excuse for being late, we complain about it, we use it to avoid awkward gaps in uncomfortable conversation, and most importantly, we live in it. Read more.
By Nora Murphy
The moon has landed
on earth, printing her
craters and hills…
Read more.
---
THIS WEEKEND ONLY: EVENTS TO CHECK OUT
A Klingon Christmas Carol
LAST FEW SHOWS: Until December 12th, 2010
Playwrights: Christopher O. Kidder & Sasha Walloch
Translated by: Laura Thurston, Bill Hedrick, and Christopher O. Kidder
Additional Content and Translation by: Chris Lipscombe
Lyrics to qu'wI' by: Terrence Donnelly.
A co-production of Commedia Beauregard and the IKV RakeHell of the Klingon Assault Group in MN.
Scrooge has no honor, nor any courage. Can three ghosts help him to become the true warrior he ought to be in time to save Tiny Tim from a horrible fate? Performed in the Original Klingon with English Supertitles, and narrative analysis from The Vulcan Institute of Cultural Anthropology.
The Dickens classic tale of ghosts and redemption adapted to reflect the Warrior Code of Honor and then translated into tlhIngan Hol (That's the Klingon Language).
Landmark Center, Saint Paul, MN
75 West Fifth Street
Saint Paul MN 55102
651.292.3225
ORDER TICKETS ONLINE HERE
AFTER THE WEEKEND: THE FIRST OF EIGHT UPCOMING LOWERTOWN READING JAMS!
The entire 2010–2011 season will be presented at the Black Dog Café, a popular Saint Paul venue for spoken word artists, and a co-sponsor of the series. Matthew Rucker hosts the next jam on Monday, December 13th, 2010.
Dec. 13, 2010 – Matthew Rucker
Jan. 10, 2011 – May Lee-Yang
Feb. 14, 2011 – Tou SaiKo Lee
Mar. 14, 2011 – Carol Connolly
Apr. 11, 2011 – Marcie Rendon
May 9, 2011 – Desdamona
June 13, 2011 – Melvin Giles
July 11, 2011 – Diego Vázquez, Jr.
GET MORE FROM THE NOW MASSIVELY-UPDATED SAINT PAUL ALMANAC CALENDAR
This, the eighth edition of the Almanac's Pig's Eye Post blog, interjects with a reminder that our Events Calendar for Saint Paul, Minnesota offers a listings to a wide range of theater, exhibits, music, dance, literature, family, sports and value events and is available 24/7/365 to help you make your plans at https://saintpaulalmanac.org/saint-paul-calendar/
---
SAINT PAUL FACTS: WE GOT 'EM, NOW YOU KNOW 'EM
DID YOU KNOW? On August 21, 1965, The Crusher defeated Mad Dog Vachon to become the American Wrestling Association champion at a match in Saint Paul.
Langdon Beck's December 12, 2005 column, "How 'Bout Dat", described the rivalry between The Crusher and Mad Dog Vachon:
Maurice 'Mad Dog' Vachon. Click for enlargement.

Like any great wrestler, Da Crusher was involved in several classic feuds. In both tag team and singles action, there was bad blood between Crusher and the Vachons, Mad Dog and Butcher. The Crusher-Mad Dog Vachon rivalry began in the mid-1960s when Crusher beat Vachon for the AWA Championship, but by 1969 had intensified, soon to become the most vicious feud in the history of the AWA. Mad Dog injured Crusher during a match in Chicago in August of that year, not only costing him the AWA Tag Team Championship, but putting him out of action for four months. Upon his return, Crusher gave Vachon a wound to the head that needed 23 stitches, and thus began a series of brutal, bloody matches, with the vendetta reaching its peak in what some say was the first great Steel Cage Match. At one point in the bout, Vachon was kicking the Crusher, and several fans began to scale the cage in an attempt to help their hero. Crusher won the match (later saying if he had lost, there would have been a riot), and Vachon was hospitalized, but like all classic cage matches, the victor was worse for wear too. Crusher's son David Lisowski said of the match, "He came out really beat up. His head was cut up. He had a busted eardrum. The whole right side of his body was bruised. But the next day, he went to Green Bay to wrestle."
Video: The Crusher takes on Mad Dog Vashon during a 1971 match
http://www.youtube.com/watch?v=G22rzJWVrlQ
SUPPORT YOUR HOMETOWN ALMANAC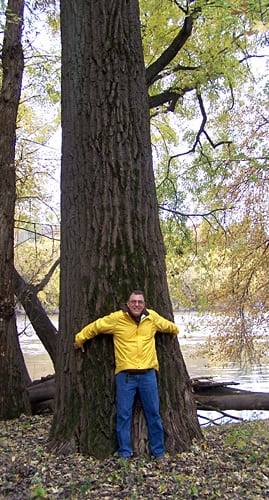 Stay in touch and tell your friends. Please join our email list. Sign up in the red box on the right column of every page on this site. We're also on Facebook and Twitter. Use the share links on this page to let your contacts know about material on our site.
Buy the Almanac. You may have a copy, but do all your friends? Or your enemies? Scientific studies have shown that prolonged reading of the Saint Paul Almanac increases both longevity and quality of life, and reduces general crabbiness! Visit our online store.
Donate to the Almanac. The Saint Paul Almanac builds community through providing forums—in print, online, and at events around the city throughout the year—to share our individual stories. Every year, 2000 students in St. Paul's public high schools receive a free copy of the Almanac. Your donation of $25 will help pay a poet, essayist, or short story writer, or make an almanac available to two Saint Paul Public School students. The Saint Paul Almanac is a 501(c)(3) nonprofit and donations to our mission are tax-deductible. If you love Saint Paul as much as we do, and recognize the value of the Almanac, help us get it out there with a generous donation. Donate online now at https://saintpaulalmanac.org/about/donate/