THIS SATURDAY IN SAINT PAUL: 3RD ANNUAL LOWERTOWN SANTACON
For the third year running, the streets of Lowertown will be overrun by a mob of costumed Santas, elves, reindeer, and other colorful holiday-related characters and objects. Saint Paul's answer to Minneapolis' popular zombie-themed bar hops, Lowertown SantaCon is part spectacle and part mobile party.
Led by Foxy Tann, who heads the Twin Cities' only African American burlesque troop, and accompanied by the most mischievous Minnesotan marching band in history, The Brass Messengers, the 2010 Lowertown SantaCon is a jolly jaunt around the seven bars/restaurants that make up the Lowertown Entertainment District.
Saturday December 18th at 5pm at the Hat Trick Lounge, followed by Trattoria da Vinci, Barrio, The Bulldog, and the Black Dog around 8pm, followed by Station 4 and finally Senor Wong, around 10pm. Arriving late or don't want to get lost? Text "follow santacon55101" to 40404 for Twitter updates!
21+ only. Get really creative: come as a Santasaurus, Kwanzaa Ham, or Hannukah Chicken. Drink specials for those in costume. More info at http://tilsner.net/santacon
Watch the Brass Messengers perform during the 2009 Lowertown SantaCon
---
NEW WRITING FROM JEWEL HILL MAYER, CHUCK TOMPKINS AND ALELI BALAGTAS
By Jewel Hill Mayer

I was fascinated by everything about the mission—I tutored boys there in the 1970s—and I fell in love with that sign. I saw the north side of it whenever I drove into town from my home in Roseville. When I learned in 1981 that the mission had found a new home and the building at Seventh and Wacouta was to be razed, I called the salvage company and asked if I could have the sign. The owner said, "Okay, if you move it."
By Chuck Tompkins

It's 5:15 p.m. in the entryway of the old Saint Paul Hotel. It's early winter, cold, and snowing. The lights across the street in Rice Park twinkle with the frost and people are rushing in to get warm and have the early evening cocktail at the famous bar where F. Scott Fitzgerald mulled over thoughts of The Great Gatsby. I just talked to the overworked, borderline frantic, new valet-parking operator, and he told me, "It will take a few minutes to get your car, we're really busy."
By Aleli Balagtas

The sign mysteriously appears when the snow starts, at the foot of the golf club driveway, announcing the start of the ski season at Como Park: "Welcome to Mount Como." When my husband tells a friend visiting from Switzerland, a snowboard instructor, that his kids took downhill ski lessons there, the Swiss fellow looks puzzled. "But there are no hills," he says.
---
MARK YOUR CALENDARS!
COMING LOWERTOWN READING JAMS IN 2011
The entire 2010–2011 season will be presented at the Black Dog Café, a popular Saint Paul venue for spoken word artists, and a co-sponsor of the series. Check back with us, or join our e-mail list or Twitter feed to be informed of coming events.
Jan. 10, 2011 – May Lee-Yang
Feb. 14, 2011 – Tou SaiKo Lee
Mar. 14, 2011 – Carol Connolly
Apr. 11, 2011 – Marcie Rendon
May 9, 2011 – Desdamona
June 13, 2011 – Melvin Giles
July 11, 2011 – Diego Vázquez, Jr.
---
SAINT PAUL FACTS: WE GOT 'EM, NOW YOU KNOW 'EM
DID YOU KNOW? Winter can be dangerous! In 1869, Saint Paul photographer Charles Zimmerman was struck by an icicle weighing several hundred pounds while taking images of Minnehaha Falls. He was only slightly injured.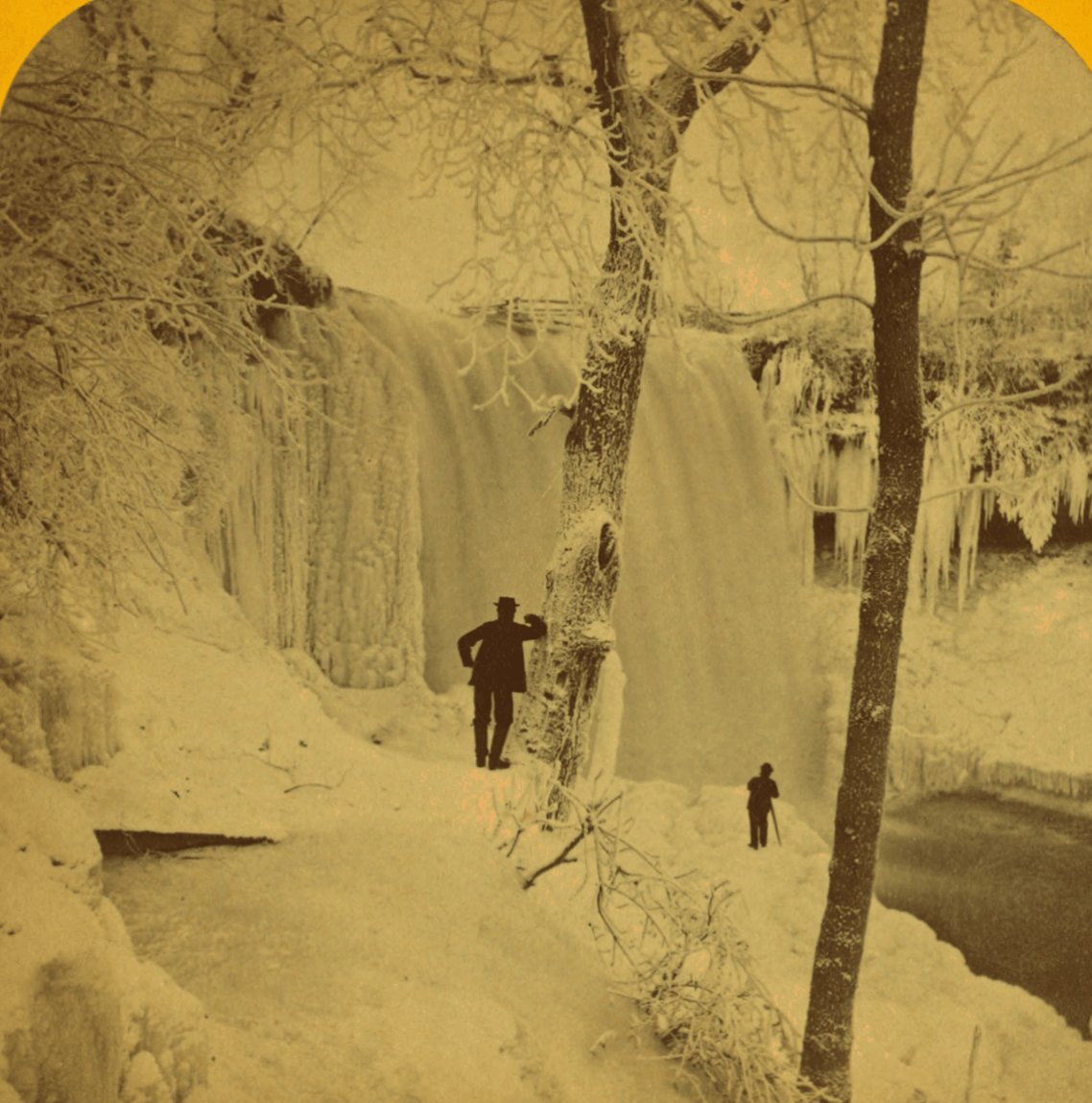 DID YOU KNOW? Saint Paul does not have any domed buildings that collapse when it snows. Minneapolis, on the other hand:
http://www.youtube.com/watch?v=P5NXx4YP4iA
SUPPORT YOUR HOMETOWN ALMANAC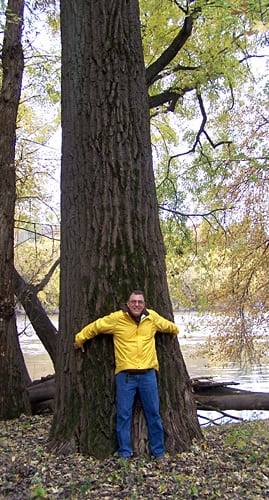 Stay in touch and tell your friends. Please join our email list. Sign up in the red box on the right column of every page on this site. We're also on Facebook and Twitter. Use the share links on this page to let your contacts know about material on our site.
Buy the Almanac. You may have a copy, but do all your friends? Or your enemies? Scientific studies have shown that prolonged reading of the Saint Paul Almanac increases both longevity and quality of life, and reduces general crabbiness! Visit our online store.
Donate to the Almanac. The Saint Paul Almanac builds community through providing forums—in print, online, and at events around the city throughout the year—to share our individual stories. Every year, 2000 students in St. Paul's public high schools receive a free copy of the Almanac. Your donation of $25 will help pay a poet, essayist, or short story writer, or make an almanac available to two Saint Paul Public School students. The Saint Paul Almanac is a 501(c)(3) nonprofit and donations to our mission are tax-deductible. If you love Saint Paul as much as we do, and recognize the value of the Almanac, help us get it out there with a generous donation. Donate online now at https://saintpaulalmanac.org/about/donate