So, then, the Duende is a force not a labour, a struggle not a thought. I heard an old maestro of the guitar say: 'The duende is not in the throat: the duende surges up, inside, from the soles of the feet.' Meaning, it's not a question of skill, but of a style that's truly alive: meaning, it's in the veins: meaning, it's of the most ancient culture of immediate creation." — García Lorca

Introduction by J. Otis Powell!

"I've been ruminating on duende for nearly a year pondering it's place in my cultural heritage and identity. Duende and the Sound of Soul is a way of inviting other artists into my exploration. A tall elegant griot advised, "let it hang like it's got nowhere better to be. Push meaning to an upper register where falsetto is aspiration and reaching is creative process." As a way of searching for duende in literature, I make words growl so the reader knows what it is to be fierce. I make them whisper softly, gently before they cry ugly and bare pain. True blues isn't news but baritone notes from a tenor horn can move ancestors. Fire is needed more than light so orange lilies scream at the Sun; that's duende. A flower is a lovesome thing when it screams because it carries dark stories from wounded souls. Artists learn craft so that we can be instruments for ghosts to sing through."
The Saint Paul Almanac is pleased to announce the first of its 2011–2012 series of acclaimed Lowertown Reading Jams, celebrating the rich literary history of Minnesota's capital city. The November 14th presentation of the eclectic series, curated by J. Otis Powell!, features readings by eight writers—Louis Alemayehu, e.g. bailey, Andrea Jenkins, Tom Kanthak, Leah Nelson, Alexs Pate, Katherine Pehrson and J. Otis Powell!.
The "Duende and the Sound of Soul" Lowertown Reading Jam will be presented on Monday, November 14th, 2011 from 7 to 8:30 p.m. at the Black Dog Coffee and Wine Bar, 308 Prince Street in Saint Paul.
Introducing the performers
J. Otis Powell!

Writer, performance artist, mentor, curator, consultant, Open Space Technology facilitator and arts administrator. J. Otis was a founding producer of Write On Radio! while working at The Loft Literary Center. He has received the Loft Creative Nonfiction Award, Jerome Mid-Career Artist Grants, Jerome Travel and Study Grant and Intermedia Arts' Interdisciplinary McKnight Fellowship. In 2009 the MN Spoken Word Association awarded Mr. Powell! their Urban Griot Innovator Award and inducted him into the MN Spoken Word Association's Hall Of Fame. Powell! is also a founding curator for Bridges—a performance arts program with Pangea World Theater. His poetry, essays and articles have appeared in two books of his original work: Theology (Traffic Street Press) and My Tongue Has No Bone (Porter Publishing) and numerous anthologies, newspapers and magazines. His writing was included recently in: Barefoot In The Mountains, Views From The Loft and his work will be featured in an upcoming anthology of poems from Downstairs Press. As of this biography he was recording a new CD project titled BALM! with TruRuts/Speak Easy Records.
Alexs D. Pate
Alexs D. Pate's debut novel Losing Absalom received a Minnesota Book Award and was named Best First Novel by the Black Caucus of the American Library Association. Other novels include the New York Times best-seller Amistad: The Novel; Finding Makeba; The Multicultiboho Sideshow, winner of a 2000 Minnesota Book Award; and West of Rehoboth. His newest book In the Heart of the Beat: The Poetry of Rap was released in January of 2010 and received critical praise. Pate's first memoir, The Past is Perfect: Memoir of a Father/Son Reunion (working title) will be published in 2011. The book is about the struggles of reconnecting with his estranged son and entering into the world of memoir writing. Pate is Assistant Professor of African-American and African Studies at the University of Minnesota.
Louis Alemayehu
Born in Chicago of African and Native heritage, Louis Alemayehu developed his poetic skills and musical sensibilities as a part of the Black Arts Movement in the 1970s. From 1973 to 1976 he lived in the middle of Chicago's Black Arts Movement in a creative and activist community that included Haki Madhubuti, Gwendolyn Brooks, Carolyn Rodgers, Sonia Sanchez, Phil Koran and a cadre of men and women who constituted the legendary artists collective known as the Association for the Advancement of Creative Musicians, or the AACM.  Louis believes that poetry is a tool for healing; his performances, lyrical twinings of jazz, chant, poetry and song, are art-as-ritual, often performed ceremonially. He has performed for the past 30 years with his seminal poetry-jazz ensemble, Ancestor Energy, a band of master improvisational musicians and composers that has included Carei Thomas, David Wright, Donald Washington, Gary Schulte and Mick LaBriola.
e.g. bailey
Multidisciplinary artist e.g. bailey is an award winning spoken word artist, poet, theatre artist, filmmaker, and producer. He recently released his debut album, American Afrikan, which debuted on the CMJ Hip Hop Charts. Born in Saclepea, Liberia, he is a founder of several foundational entities in the local and national community including Tru Ruts Endeavors; Sirius B, male performance collective; Arkology, spoken word and music collective; the National Spoken Word Coalition, and more. e. g. is a winner of the Hughes Knight Diop Poetry Award and several of his poems have been published in Solid Ground, the millennial issue of Drumvoices Revue, and Warpland, a publication by the Gwendolyn Brooks Center for creative writing. He was a co-founder and co-producer of Write On Radio!, an award winning weekly literary radio program on KFAI Fresh Air Radio, where he is currently an on-air personality for the Tehuti (Divine Speech) spoken word and hip hop show on Sunday nights (www.kfai.org).
Andrea Jenkins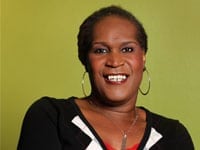 Andrea is an award-winning poet, writer and performance artist. Her work has appeared in several publications and she regularly performs throughout the Twin Cities and the United States and Canada. She was recently named a Bush Fellow in 2011 and won the Playwright's Center's Many Voices Fellowship. She also is a Verve Spoken Word Grant recipient and Pillsbury House Naked Stages grant winner. She was also in the Inaugural class of the Givens Foundation Black Writers Retreat studying with Amiri Baraka and J. Otis Powell! Andrea holds a MFA in Poetry from Hamline University.
Leah Nelson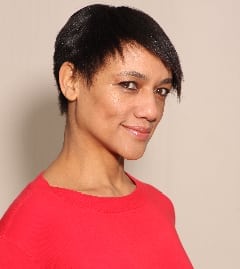 Leah is a Zimbabwean dancer, choreographer, actor, producer and director with a passion for organizing for social change through the arts. She first came to the United States at age 17 when she was chosen to represent Zimbabwe at the International Choreographer's Workshop at the prestigious American Dance Festival, eventually graduating with a BFA from University of North Carolina School of the Arts.
She has performed and taught nationally and internationally in venues like Brooklyn Academy of Music, Zellerbach Theater (Brussels), PS122, Carleton Dance Festival, (Brazil); and the Zanzibar International Film Festival (East Africa). She was a 2002 Fellow of the Intermedia Arts Institute of Cultural Development, a recipient of a McKnight Fellowship for Dancers (2002) and a Bush Fellowship for Choreography (2004). She has consulted and produced programming for major performing venues like the Walker Art Center. In 2003 she curated Hip-Hop Moves: Heroes and Innovators; and in 2006 she was commissioned to create "Requiem for a Homegirl" for the Momentum series at the Southern Theater and co-produced Hip-Hop Hooray!—a Target First Free Saturday event that included various Hip-Hop elements. She is a co-founder of 'B-Girl Be: A Celebration of Women in Hip-Hop held at Intermedia Arts and Minnesota Spoken Word Association.
Introducing the musicians
Tom Kanthak
Tom has been involved with music for dance for over 30 years, as a composer, dance musician, choreographer, dancer and performer. He began his classical music training at the age of six with piano, and today plays a variety of instruments. He is also a trained modern dancer, having studied with Hanya Holm, Nancy Hauser, Claudia Gitelman, Alwin Nikolais, Murray Louis, and many others. Kanthak is on special assignment for Perpich Center for Arts Education in American Indian Aesthetics, Sensory Aesthetics, Indigenous Aesthetics, Dance Composition and Improvisation, Dance Musician and Composer. Tom received an MA from Ohio State University in Music Education; in 2006 he was in a Japan Fulbright Memorial Fund Teaching Program. In addition Mr. Kanthak was awarded a SURDNA Foundation teaching Fellowship to LaGuardia School for the Performing Arts in New York City by the Jerome Foundation.
Katherine Pehrson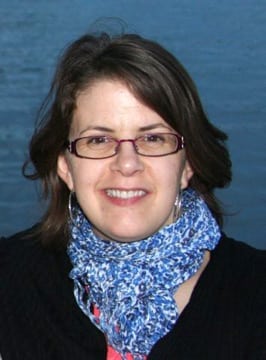 Katherine Pehrson believes that the Renaissance never ended. An instrumentalist, vocalist, writer, student, actor, educator, commentator, conjurer of food, and real- live Mother. Kate's scholastic background was grounded in the arts, history and education. She holds a B.A. from St. Olaf College, and an M.A.T. from the University of St. Thomas. Katherine's training began in the Suzuki method, and continued with classical instruction in violin, piano, and voice. Her work includes two self-produced music albums and many collaborative efforts in live theater, film, screenplays, choral and orchestral works, poetry and spoken word performances and anthologies, and artist residencies in schools. She has collaborated with artist/poet mentor/friend J. Otis Powell! on numerous projects, including the upcoming CD release BALM! Katherine is currently musically influenced by Global and American roots music and is a lead vocalist and fiddle player in a local band. She lives in the suburbs with her husband and two daughters.
About the Saint Paul Almanac
Now in its sixth edition, the Saint Paul Almanac features essays, poems, photos, maps, and listings of events, bars, restaurant, theaters, and other cultural venues within a datebook format. Available in full color for the first time and—another first—includes gorgeous, hand-drawn, poster-size, pull-out maps of the City of Saint Paul and Downtown!
The 2012 Almanac features 129 stories and 180+ photos. These contributors include literary giants, everyday residents, students, journalists, new Americans, and lovers of Saint Paul who live in other corners of the world. Writers interested in having their work considered for the 2013 Almanac have until December 15th, 2011 to make a submission. Information on upcoming events, how to make a submission, and other Saint Paul Almanac news is available at www.saintpaulalmanac.org
The 2011 Saint Paul Almanac sells for $17.95 online (including S&H) at www.saintpaulalmanac.org, and is available for $14.95 in independent and mainstream bookstores everywhere, as well as at libraries and coffee houses throughout the City.
Saint Paul Almanac generous partners and sponsors include the City of Saint Paul's Cultural STAR program, McKnight Foundation, Metropolitan Regional Arts Council (MRAC), Lowertown Future Fund, Saint Paul Foundation, Mardag Foundation, F.R. Bigelow, Minnesota Humanities Center, Traveler's Employee Arts and Diversity Committee, Friends of the Saint Paul Public Library, SPPS, Saint Paul Neighborhood Network (SPNN), Black Dog Café, Clouds in Water Zen Center, Twin Cities Daily Planet and KFAI.
The "Duende and the Sound of Soul" Lowertown Reading Jam will be presented on Monday, November 14th, 2011 from 7 to 8:30 p.m. at the Black Dog Coffee and Wine Bar, 308 Prince Street in Saint Paul.
Get directions