The Saint Paul Almanac is pleased to announce the fifth in its 2011–2012 season of acclaimed Lowertown Reading Jams, which celebrate the rich literary history of Minnesota's capital city.
The "Stories from O.G.s: Honoring the O.riginal G.eneration" Lowertown Reading Jam will be presented on Wednesday, March 28th, 2012 from 7 to 8:30 p.m. at the Black Dog Coffee and Wine Bar, 308 Prince Street in Saint Paul. This presentation of the eclectic series, curated by Tou SaiKo Lee, features Fresh Traditions (Tou SaiKo Lee and Grandma Youa Chang), Chilli Lor, Abdi Phenomenal, and Louis Alemayehu.
About "Stories from O.G.s: Honoring the O.riginal G.eneration"
"Stories from O.G.s" is a dynamic, cross-cultural, cross-generational evening of youth honoring elders' stories and passing them on through music, songs, hip hop, and spoken word poetry. Youth and Elder artists with roots from all over the world collaborate to express the connections we have and to immortalize these stories. This show is dedicated to the memory of Deborah Torraine, who had always requested to see Grandma Youa Chang perform.
Watch video of the Jam
About the Performers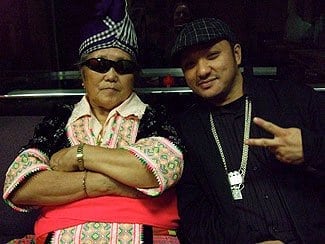 Event curator Tou SaiKo Lee believes in building an influential movement within the Hmong community through the arts. He is a spoken word artist, mentor, and hip hop activist. A mentor for youth at schools and community centers across the country, he speaks about issues that include human rights, diversity, racism, gang violence, and arts for social change. Tou SaiKo Lee is the co-founder of "The H Project," a compilation music CD inspired by the Hmong people who suffered human rights violations in the jungles of Laos. On occasion, Tou teams up with his grandmother, Youa Chang—who does the traditional Hmong art of kwv txiaj (Hmong poetry chanting)—to perform as the duo "Fresh Traditions."
Chilli (Chia Lor) graduated with honors from St. Paul Central High School. She is a community organizer currently attending St. Catherine University and using her spoken word for social justice. As a poet, hip hop artist, and b-girl, Chilli has a vision of changing the lives of youth and women through performing arts.
Louis Alemayehu, a Minnesota poet, is a product of the Chicago Black Arts Movement. He became rooted in Minnesota to connect with his Anishinabe roots. Alemayehu is the director of the poetry-jazz ensemble Ancestor Energy and the winner of an Urban Griot Award in 2009.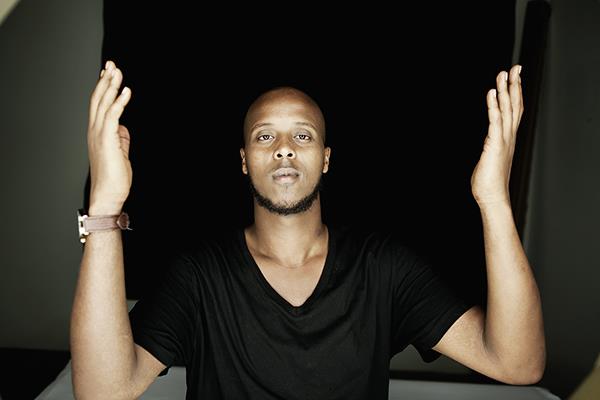 Abdifatah Farah Ali (Abdi Phenomenal) is a spoken word artist, teaching artist, actor, and community activist. He is a student at St. Cloud State University currently studying clinical psychology. Abdi is dedicated to impacting literacy and youth leadership through the art of spoken word to restore peace back in Somalia.
About the Saint Paul Almanac
Now in its sixth edition, the Saint Paul Almanac features essays, poems, photos, maps, and listings of events, bars, restaurant, theaters, and other cultural venues within a datebook format. Available in full color for the first time and—another first—includes gorgeous, hand-drawn, poster-size, pull-out maps of the City of Saint Paul and Downtown!
The 2012 Almanac features 129 stories and 180+ photos. Contributors include literary giants, everyday residents, students, journalists, new Americans, and lovers of Saint Paul who live in other corners of the world. Information on upcoming events, how to make a submission, and other Saint Paul Almanac news is available at www.saintpaulalmanac.org.
The 2012 Saint Paul Almanac sells for $17.95 online (including S&H) at www.saintpaulalmanac.org and is available for $14.95 in independent and mainstream bookstores everywhere, as well as at libraries and coffee houses throughout the city.
Saint Paul Almanac's generous partners and sponsors include the City of Saint Paul's Cultural STAR program, McKnight Foundation, Metropolitan Regional Arts Council (MRAC), Lowertown Future Fund, Saint Paul Foundation, Mardag Foundation, F.R. Bigelow, Minnesota Humanities Center, Traveler's Employee Arts and Diversity Committee, Friends of the Saint Paul Public Library, SPPS, Saint Paul Neighborhood Network (SPNN), Black Dog Café, Clouds in Water Zen Center, Twin Cities Daily Planet, and KFAI.
Location & Directions
The "Stories from O.G.s" Lowertown Reading Jam will be presented on Wednesday, March 28th, 2012 from 7 to 8:30 p.m. at the Black Dog Coffee and Wine Bar, 308 Prince Street in Saint Paul. RSVP on Facebook