The Saint Paul Almanac is pleased to announce the seventh in its 2011–2012 season of acclaimed Lowertown Reading Jams, which celebrate the rich literary history of Minnesota's capital city.
The "Raising Consciousness and Healing Through Words" Lowertown Reading Jam will be presented on Wednesday, May 23rd, 2012 from 7 to 8:30 p.m. at the Black Dog Coffee and Wine Bar, 308 Prince Street in Saint Paul. This presentation of the popular and eclectic series, curated by Sheronda Orridge, features performances by Akeeylah Watkins, Angel Myatt, Monique Crusoe, Karyssa Jackson, Kashimana, Dianne Moore, and Fanond Burnett.
About "Raising Consciousness and Healing Through Words"
We live in the information age of the World Wide Web, social networking, text messages, You Tube and e-mails. With all of the new ways of communicating, we are disconnected from each other more than ever. It is time to get back to the basics of communicating and expression through singing, storytelling, and spoken word. Writing and performing is healing to the soul and spirit. It is one of the simplest and least expensive ways of therapy as well as a way of teaching and reflecting on lessons learned.
Watch video of the Jam
About the Performers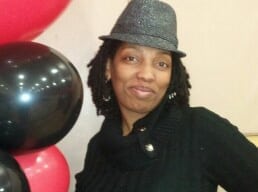 Sheronda Orridge is the owner and operator of Loving Spirit Life Coach Academy LLC, a life coach for the Network for Better Futures, a writer, a spoken word artist, and a community organizer. She holds a variety of certifications including doula (birth coach), life coach trainer, and facilitator. She is the host of Loving Our Life, aired on SPNN. Sheronda holds two bachelor's degrees in Metaphysical Theology and Metaphysical Science, and is currently enrolled in the University of Sedona pursuing her master's in Metaphysical Science and a degree to become Doctor of Holistic Life Coaching.
After a sixteen-year hiatus from performing, Sheronda made a conscious decision in 2008 to start performing again. Since then, she has appeared around the Twin Cities metro area as well as in Phoenix; Washington, D.C.; Anderson, Indiana; Atlanta; Kansas City, Missouri; and Winnipeg.
In 2012 Sheronda received the Community Honor Roll Award, a parenting award, and a Black History organizational award. Sheronda's philosophy—in organizing and in life—is that there are many ways to get to the vision of healthy communities, and we must explore them all.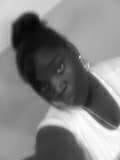 Akeeylah Watkins has been performing since the age of five. She was enrolled in St. Joseph's School of Music for voice lessons and performed in City Songs two years in a row, where she got a chance to sing on two CDs. Akeeylah was on a dance and step team at the age of six, performing at Rondo Days and traveling to compete in Iowa and Oklahoma. Akeeylah is a part of Ujima—a teen pregnancy prevention program, where she is learning about leadership, healthy relationships, the role of sex and sexuality, and resume writing and interview skills.
Akeeylah has volunteered with several organizations, including Camphor Church, Mother's Touch daycare, the Wellness Center, and St. Catherine University. Akeeylah is a founding youth member and a teen facilitator of the group "Healing Through Words." She has performed rap and spoken word all over the Twin Cities, including open mics, family events, charity benefits, and several St. Paul charter schools. In 2012, Akeeylah received two leadership plaques for community organizing and peer mentoring.
Angel Myatt is a young woman full of life, positive energy and self-proclaimed royalty! In the arena of life coaching, Angel has chosen to focus on the fields of self-love, self-respect, self-acceptance, and self-improvement. At the young age of seventeen, Angel was chosen as a peer mentor in a group of pregnant teens and young girls dealing with self-hate, self-acceptance, and the aftermath of rape and sexual abuse. At that moment, Angel felt she understood a core purpose of her life's struggle and journey.
At the age of twenty, Saint Paul Public Housing handpicked and sponsored Angel to participate in Wilder Foundation's Neighborhood Leadership Program. She began work with young kids for the American Red Cross. In 2009, she joined the "Healing Through Words" movement, using her gift of poetry and motivational speech to stir her community. In 2011, she graduated from SPEAC, a community organizing program of Hope Community. She now sits on SPEAC's advisory board. In 2011, Angel became a Certified Life Coach through Loving Spirit Life Coach Academy.
Monique L. Crusoe, better known as Ms. Nique, was born and raised in Chicago. A single mother, poet, and writer living in Savage, Minnesota, she has written poetry for over fifteen years and has published in several circulations including some neighborhood newsletters, ultimately publishing The Definition of Me: Poetry Written by a Novelist, a book of poems. Ms. Nique's new memoir, If My Past Wasn't So Dark… My Future Wouldn't Shine So Bright, goes into vivid details about her life growing up and touches on subjects she feels impact many other people.
Ms. Nique initially used writing as a way to vent while dealing with some of the toughest times in her life, and decided to share her work to inspire people to follow their dreams. Ms. Nique speaks with groups of both adults and young people at branches of social services, high schools, community centers, and local churches. Ms. Nique's favorite quote is "Appreciate life and all it has to offer."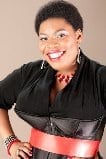 Karyssa Jackson grew up with a deep passion for the performing arts—spoken word, theater, and dance. While still in high school, Karyssa became involved in a leadership training program that provided her with an opportunity to work with youth and the arts. She assisted with planning the Rondo Community Outreach Library's first tutoring program. After high school, Karyssa attended Bethel University and also participated in a program to help encourage youth to pursue post-secondary education.
These experiences helped Karyssa realize that she could use art and community organizing in tandem to promote social justice and equity. This new path has allowed her to look at things more holistically, understanding that it is not just educational disparities that are affecting youth, but also transit, affordable housing, and community development.
Kashimana (Kash) is a Saint Paul-based singer/songwriter who hails from Nigeria. Kashimana was writing songs before she could hold a pen in her hand and, after watching Michael Jackson on TV, decided to become a performing artist. It wasn't long before she was performing in schools, in church, and in the shower.
Kashimana is also a singer in two local bands, The Brandon Projekt and the New Groove Society. The Brandon Projekt (a neo-soul and funk band) will be releasing an album in May. In 2011, Kashimana cofounded Dream Halo Productions, and is currently planning her first full album, which she will write and produce with local artists. Kashimana's music style can be described as acoustic pop and soul. You can find her on ReverbNation, Facebook, and MySpace.
Kashimana says,
"I sing because there is no other art that comes from the heart. Every time I sing, I get to create a new piece of art that cannot be imitated or re-created; the performance is unique, the notes may end but the emotions echo on. I write because I am fascinated by the people I meet, the stories that find me, and the urge to communicate universally."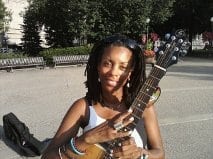 Dianne E'lane Moore is the owner and operator of Locks on Wheels. Dianne has been a creative maven all of her life, possessing many talents and weaving them together to live her life's purpose—she sings and writes songs, draws, styles hair, and works as a school teacher and Zumba instructor.
Dianne began performing in high school and has portrayed Diana Ross in the Motown tribute from 2002 until the present. Her students have opened for Celine Dion at Target Center. Dianne holds a BA in Music Education and a master's in Vocal Performance, and is in the process of writing a musical about the late Paul Wellstone.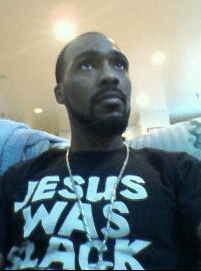 Fanond Burnett was born in Gary, Indiana. At the age of eleven, he began working as a cashier in his father's record store, where he discovered a passion for music. At age thirteen, he recorded his first song, "Rap Riot." At age twenty-two, his father was murdered in the record store. In the aftermath of this tragedy, Fanond hustled on the streets, ultimately being arrested for selling drugs and sentenced to six years in a federal prison at age twenty-three.
During his incarceration, he realized that he was looking for truthful answers in life and began to search for his purpose. After studying the Bible to gain knowledge and understanding, Fanond gave his life to Jesus Christ, and today expresses his love for the Lord in music performances across the Twin Cities.
About the Saint Paul Almanac
Now in its sixth edition, the Saint Paul Almanac features essays, poems, photos, maps, and listings of events, bars, restaurant, theaters, and other cultural venues within a datebook format. Available in full color for the first time and—another first—includes gorgeous, hand-drawn, poster-size, pull-out maps of the City of Saint Paul and Downtown!
The 2012 Almanac features 129 stories and 180+ photos. Contributors include literary giants, everyday residents, students, journalists, new Americans, and lovers of Saint Paul who live in other corners of the world. Information on upcoming events, how to make a submission, and other Saint Paul Almanac news is available at www.saintpaulalmanac.org.
The 2012 Saint Paul Almanac sells for $17.95 online (including S&H) at www.saintpaulalmanac.org and is available for $14.95 in independent and mainstream bookstores everywhere, as well as at libraries and coffee houses throughout the city.
Saint Paul Almanac's generous partners and sponsors include the City of Saint Paul's Cultural STAR program, McKnight Foundation, Metropolitan Regional Arts Council (MRAC), Lowertown Future Fund, Saint Paul Foundation, Mardag Foundation, F.R. Bigelow, Minnesota Humanities Center, Traveler's Employee Arts and Diversity Committee, Friends of the Saint Paul Public Library, SPPS, Saint Paul Neighborhood Network (SPNN), Black Dog Café, Clouds in Water Zen Center, Twin Cities Daily Planet, and KFAI.
Location & Directions
The "Raising Consciousness and Healing Through Words" Lowertown Reading Jam will be presented on Wednesday, May 23rd, 2012 from 7 to 8:30 p.m. at the Black Dog Coffee and Wine Bar, 308 Prince Street in Saint Paul. RSVP on Facebook