The Saint Paul Almanac is pleased to announce the third in its 2012–2013 season of acclaimed Lowertown Reading Jams, which celebrate the rich literary history of Minnesota's capital city.
The "By Chance By Choice: Radical Writings on Family" Lowertown Reading Jam will be presented on Wednesday, December 26th, 2012 from 7 to 8:30 p.m. at the Black Dog Coffee and Wine Bar, 308 Prince Street in Saint Paul. This presentation of the popular and eclectic series, curated by Aimee Renaud, features performances by Danez Smith, Laura Nuckols, Hieu Nguyen, Melinda Lee, Chantz Erolin and Aimee Renaud.
Following the Lowertown Reading Jam, the Saint Paul Almanac presents a special Dakota Writers Speak to Presence reading, featuring Nick Metcalf, Monique Leith (reading poems by her grandpa Ron Leith), Richard Merlin Johnson Jr., Terri Yellowhammer, Colleen Casey, and Lisa Yankton.
About the "By Chance By Choice: Radical Writings on Family" Lowertown Reading Jam
Especially in December, the word "family" can provoke many different emotional reactions. Five of Minnesota's new 20-something generation of poets join one another to talk about their relationships with the word—and with the world. At "By Chance By Choice: Radical Writings on Family" we intend to explore all of our feelings, in our most favorite way: together, through the art of spoken story and poetry. Please join us for a delightful evening of post-Christmas processing and pre-New-Year hugging.
About the Performers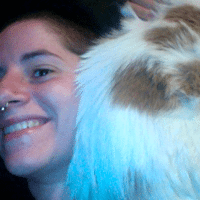 AIMEE RENAUD strives to be full of joy. Winner of the Urban Griots New Spoken Word Artist of the Year Award in 2009, and recipient of the 2011 VERVE Grant for spoken word artists, Aimee occasionally likes to read her poetry out loud, and hopes to spend the next year learning how to effectively foster her creative tendencies. When she isn't getting paid to sling espresso for motorcyclists, she can usually be found playing with boisterous kittens, devouring the pastryarchy, reading books, traveling everywhere, sending letters, and trying (sometimes desperately, yes) to feel free.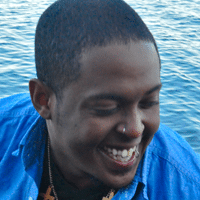 DANEZ SMITH is a Cave Canem Fellow from Saint Paul now working in Madison, Wisconsin. He just graduated from college and feels like a bad ass. He likes tattoos, piercings, reading good poems, and every once and a while, he writes one too. In 2011, he placed sixth at the International World Poetry Slam Invitational. Danez has been published or is going to be soon in PANK, Vinyl, and other places, and is a regular contributor to his mother's fridge door and awkward poems at family gatherings. Through his art, he's been around the world and he can't find his baby, a problem he's had since 1989.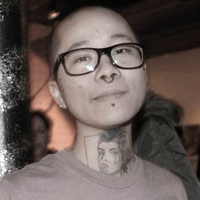 MELINDA LEE is a queer person of color/clock-dog activist/artist quietly dismantling systems of oppression one F**k You at a time.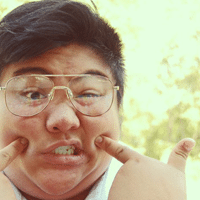 HIEU MINH NGUYEN is a Saint Paul, Minnesota native. He was a member of Minneapolis' SlamMN! 2011 National Poetry Slam Team that ranked fifth in the nation. His work has appeared in The Legendary and decomP magazines. He now works at a haberdashery.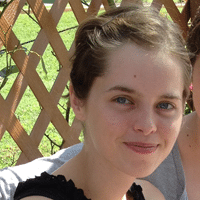 LAURA NUCKOLS studies religion and creative writing at Oberlin College. She has trouble accepting that some lost things can't be found.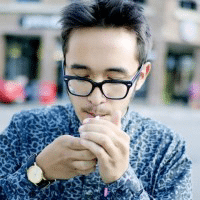 CHANTZ EROLIN is a South Minneapolis poet and rapper currently trying to quit his job. A former student (Read: Drop-Out) of Sarah Lawrence College and graduate of the Literary Arts program at the Perpich Center for Arts Education, Chantz writes poetry based in radical anarchist politics (Read: Love) and critical race theory. He is also a member of the Minneapolis-based, budding-rap-colossus "Audio Perm" and a smaller rap group, "Art School Girls."
About the Saint Paul Almanac
Now in its indispensable seventh edition, the 2013 Saint Paul Almanac is both a friendly guidebook to Minnesota's capital city and Saint Paul's eclectic community storytelling book of record, featuring essays, poems, photos, maps, and listings of events, bars, restaurants, theaters, and other cultural venues within a datebook format. Buy it now.
Available in full color, the 416-page 2013 Saint Paul Almanac includes over 160 photos and illustrations; gorgeous, hand-drawn, poster-size pull-out maps of the City of Saint Paul and Downtown; and pull-out artwork by Ta-coumba Aiken!
A successful experiment in democratic publishing, the 2013 Almanac brought together a multigenerational group of 21 community editors to choose 132 pieces by 114 writers—without the editors knowing the authors' identities—from hundreds of submissions.
High school students' work appears alongside writing by grandparents, and first-time writers appear next to Saint Paul literary greats such as Garrison Keillor and Patricia Hampl.
Every person's story is one unique part of a larger puzzle. When pieced together with all the other stories in the Saint Paul Almanac, the book transforms into a magical overview of Saint Paul's interwoven cultures and communities, a tapestry of neighborhoods and favorite haunts.
The 2013 Saint Paul Almanac sells for $17.95 online (including S&H) at www.saintpaulalmanac.org and is available for $14.95 in independent and mainstream bookstores everywhere, as well as at libraries and coffee houses throughout the city.
Saint Paul Almanac's generous partners and sponsors include the City of Saint Paul's Cultural STAR program, McKnight Foundation, Metropolitan Regional Arts Council (MRAC), Minnesota State Arts Board, Lowertown Future Fund, Saint Paul Foundation, Mardag Foundation, F.R. Bigelow Foundation, Traveler's Employee Arts and Diversity Committee, Knight Foundation, Friends of the Saint Paul Public Library, Saint Paul Public Schools (SPPS), Saint Paul Neighborhood Network (SPNN), Black Dog Café, Clouds in Water Zen Center, Twin Cities Daily Planet, and KFAI.
Location & Directions
The "By Chance By Choice: Radical Writings on Family" Lowertown Reading Jam will be presented on Wednesday, December 26th, 2012 from 7 to 8:30 p.m. at the Black Dog Coffee and Wine Bar, 308 Prince Street in Saint Paul.