The Saint Paul Almanac is pleased to announce the eighth in its 2012–2013 season of acclaimed Lowertown Reading Jams, which celebrate the rich literary history of Minnesota's capital city.
The "If You See Something, Say Something" Lowertown Reading Jam will be presented on Wednesday, May 22nd, 2013 from 7 to 8:30 p.m. at the Black Dog Coffee and Wine Bar, 308 Prince Street in Saint Paul. This presentation of the popular and eclectic series is hosted by Mizna, the Twin Cities' own nationally-recognized Arab literary arts organization. All ages, no cover, donations accepted. Food and beverages for sale. Browse our Photostory here.
Watch SPNN's video of the Lowertown Reading Jam
About the "If You See Something, Say Something" Lowertown Reading Jam
Mizna will bring a diverse group of established and emerging writers and performers to the Lowertown Reading Jam stage. With that Homeland Security dictum "if you see something, say something" ringing in their ears, Mizna's group of Arab American and Muslim writers will give voice to their own experience of diverse homelands. The evening will be hosted by performance artist and Mizna rep Moheb Soliman, who will present his own work along with the work of Robert Farid Karimi, Kathryn Haddad, The Zaghloool, and other amazing artists of spoken word, performance, and straight-up poetry from Mizna's Silaat writing workshop series.
[flickr http://www.flickr.com/photos/mizna_arab_art/sets/72157633625817667/ width="600″]
About the performers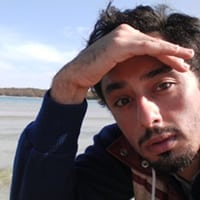 MOHEB SOLIMAN is an accomplished writer and performance artist from Egypt and the Midwest. He recently moved to Minneapolis to work with Mizna as Community Liaison, by way of Montreal, Quebec and residencies at Salem Art Works in upstate New York and the Banff Centre in Alberta, Canada. His performance poetry show "Habib Albi is . . . Not a Man" has played in New York City, Toronto, and Montreal at such venues as the Nuyorican Poets Café, Bowery Poetry Club, A Space, and the Montreal Arts Interculturel. He has performed in and curated other solo and group shows and published poems and chapbooks. Moheb is currently working on an interdisciplinary project based on circumnavigating the Great Lakes by land and writing.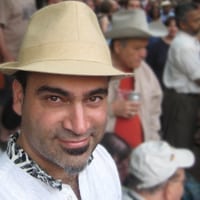 ROBERT FARID KARIMI is an interdisciplinary playwright/transmedia humorist originally from the San Francisco Bay Area. His interactive performances feed audiences a mixed bowl of humor, pop culture & personal history across the Americas–in theatres, grocery stores, backyards, and off-Broadway. He is the creator of the critically acclaimed works: Self (the Remix), Farid Mercury,and the episodic theatrical cooking experience: The Cooking Show con Karimi & Comrades. He has been published and recorded internationally in Callaloo, Latino Literature Today, and Raza Spoken Here 2, and most recently featured in Total Chaos: The Art and Aesthetics of Hip Hop, edited by Jeff Chang. A National Poetry Slam Champion, Def Poetry Jam poet, and UCLA graduate, Karimi was the first performance artist to be invited to be a resident at the Kohler Factory Visual Arts Residency.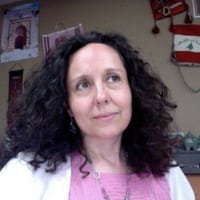 KATHRYN HADDAD is a Lebanese American writer, teacher, and community organizer. She founded Mizna–one of the few Arab American arts and literary organizations in the United States–where she served as its Artistic and Executive Director for twelve years. Kathryn is a 2004-05 recipient of an Archibald Bush Leadership Fellowship. As a writer, she has received three Playwright's Center Many Voices Fellowships, and has had several plays produced in the Minneapolis-St. Paul area, including a staged reading ofWith Love from Gaza (1992), at Intermedia Arts, The Arabs in my Head (1994) at Theater Mu's New Eyes Festival, With Love from Ramallah (co-written with Juliana Pegues, produced by Mizna, and staged at Mixed Blood Theater) (2004), and Zafira the Olive Oil Warrior (2011) at Pangea World Theater. In addition to these, portions of With Love from Ramallah appeared in the New York Arab American Comedy Festival in 2004. She has been included in several anthologies of Arab American writers. Kathryn holds master's degrees in Liberal Studies and Public Affairs from the University of Minnesota. She has worked full time as a public school teacher since 1991.
MIZNA is a forum for Arab American film, literature, and art. Mizna has since 1999 published the only journal of Arab American literature and has produced the Twin Cities Arab Film Festival, now in its eighth edition. Mizna also puts on a variety of readings, screenings, and other cultural and arts activities with partner organizations and artists from near and far.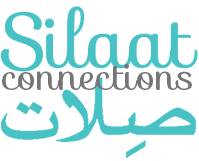 Their recent writing workshop series is part of Silaat ("Connections"), a program also offering community dialogues for the Arab and/or Muslim communities and fostering local creativity and self-expression as well as investigating existing barriers to arts participation. They recently hosted their first Writer-in-Residence, and will soon participate in the Northern Spark festival with a participatory installation involving revolutionary Arab street art.
Location
The "If You See Something, Say Something" Lowertown Reading Jam will be presented on Wednesday, May 22nd, 2013 from 7 to 8:30 p.m. at the Black Dog Coffee and Wine Bar, 308 Prince Street in Saint Paul.