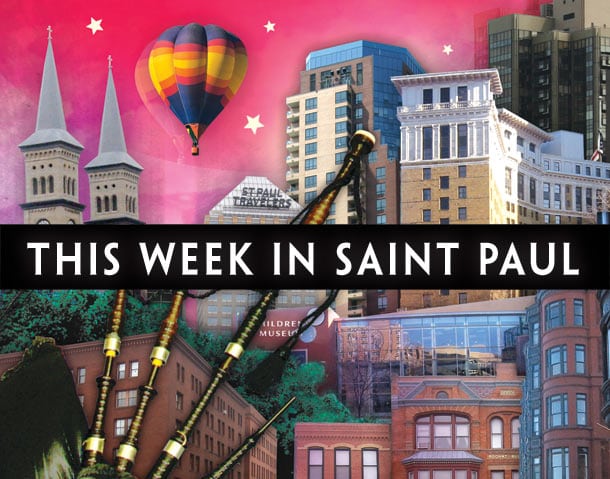 "We live in a political world"—Bob Dylan
On Tuesday, Minnesota holds its precinct caucuses. I know that we have spent a good deal of time cultivating a hefty measure of cynicism about politics. It's been stewing for a long time, and out of that big pot, more beef is served every day.
Caucuses are places where you can trade that tired dish in for a potluck with your neighbors. Pick your party, ideas, and thoughts to share. I could give you a couple dozen reasons to go, but a big one we should remember is the fact that communities need both artists and art, and need people who recognize how important art is to communities. That's you—and your friends and family.
Whether it's a matter of what is happening with the Lowertown baseball park or how we fund public art projects, showing up and being there when the discussion arises is the critical point of the battle. More importantly, you will get to hear some stories from your neighbors.
After any confrontation involving politics, we are left with the question, "Now what?" You might have some of those answers before walking out the doors. One of those answers has to be, "Go out, and see, hear, and do some art." Thankfully, we've done some of that thinking for you here.
Coming Almanac Events
A couple of years ago, a then seventeen-year-old Central High School student Lydia Hoglund and her classmates/bandmates Bomba de Luz were working on their second album and getting a lot of attention in the local music scene.
Hoglund, the wordsmith and front voice for the band, delivers strong performances which draw their sound and content from alt-folk and hip-hop genres. This week, Hoglund is the featured artist at Soul Sounds Open Mic. As always, bring your own work to perform and share, and bring a friendly ear to critique others' works in progress. Follow the lead of extraordinary spoken word and hip-hop artist and teacher Tish Jones. Soul Sounds meets on Thursday, Feb. 6, at Golden Thyme Cafe at 721 Selby Avenue. We get started at 6 p.m.
Literature and Readings
Miriam Karmel's debut novel Being Esther is seeing a fair amount of buzz. Esther Lustig is an 85-year-old widow near the end of her life whom Karmel paints with an "unsentimental prose" that will leave you falling in love with her. On Wednesday, Feb. 5, The Friends of the Saint Paul Public Library will host Karmel in the latest Fireside Reading Series event at the Hamline Midway Library. The reading starts at 7 p.m. The library is at 1558 West Minnehaha Avenue.
On Thursday, Feb. 6, Hmong American writer Ka Vang will be at the Humanities Center for An Evening with Ka Vang: Artivism — Creating Community Through the Arts. Among other things, Vang is known for her work collecting and preserving Hmong folklore. This evening, Vang will read selections from her work, guide the audience in creating a community poem, and discuss how she uses her writings as a tool for social justice. This event is part of Twin City Public Television's MN Original show, a two-part series of events designed to celebrate and learn from Minnesota's creative community, at which participants are engaged in an interactive discussion reflective of the artist's work. The event gets underway at 7 p.m. at the Humanities Center, 987 Ivy Avenue East.
Music and Festivals
St. Paul Conservatory of Music provides an array of classes, workshops, and other opportunities especially for young people, to connect with classical music and instruments in our community. For over a decade, the Conservatory has been inviting the public to its noontime series of high-caliber performances. These "Coffee Concerts" are offered on the first Wednesday of each month from November to May.
This month features a chamber trio with Ivan Konev on piano, Natalia Moiseeva on violin and Tanya Remenikova on cello (pictured right). On Wednesday, Feb. 5, they will be at the University Club at 420 Summit Avenue. The concert starts at noon and is free to the public. After the performance, stay for coffee, bagels, and an opportunity to meet and talk with the performers.
On Friday, Feb. 7, enjoy some tea and an opportunity to mix with company and hear music during the twelfth annual Scottish Island Concert. Renowned local musical group Dunquin will perform some Scottish reels from Scotland, North America, and Cape Briton.
Dunquin (pictured right) features musicians steeped in the traditions of Celtic music, including former Hungry Mind bookseller Sherry Ladig and husband Don, along with the double fiddles of Kathleen Green and Rosa Wells. The concert will be at Olivet Congregational Church Hall in Merriam Park, located at 1850 Iglehart Avenue. Doors open at 7 p.m., and the music starts at 7:30 p.m. $15 at the door.
On Saturday, Feb. 8, the Central Presbyterian Church will host a benefit concert for Neighborhood House featuring VocalPoint. VocalPoint describes themselves as "an intense choral experience that challenges people through music to build a better world." They donate 100 percent of the proceeds from their concerts to causes that make a dramatic impact in the community.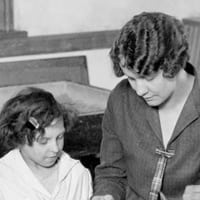 Neighborhood House is based in Saint Paul's West Side neighborhood and has been in existence for 117 years. They work in the community and with immigrants, refugees, and low-income Minnesotans and provide a neighborhood resource, activities, and a gathering place. Neighborhood House and VocalPoint will feature special guests: Copper Street Brass Quintet, soprano Teresa Tierney, tenor Andrew Kane (from The Rose Ensemble), and In the Heart of the Beast Puppet and Mask Theater. Performances will be on Saturday, Feb. 8, and Sunday, Feb. 9, at 4 p.m. Central Presbyterian is at 500 Cedar Street, in Downtown.
Not long ago, many people celebrated the life of Nelson Mandela. Some of us remember the social and political awareness of the apartheid state in South Africa in the days before Mandela's release from prison. We also became aware of some of the music that was the backdrop for those days of struggle.
Perhaps the most well-known South African musicians in the Americas are Ladysmith Black Mambazo, who many discovered through Paul Simon's 1986 album, Graceland. Many of us are familiar with the characteristic harmonies that were created out of South African musical traditions and gospel music. Ladysmith Black Mambazo will bring that sound to downtown Saint Paul on Sunday. The performance is at the Ordway, 345 Washington Street. The concert starts at 7:30 p.m. Seating was already limited at time of publication.
Good news for the arts!
Last week came an announcement from the Knight Foundation—a shining recognition of the rich and developing arts scene in Saint Paul. Besides providing matching $4 million in grants for arts ideas in town, the new arts initiative will send $3.5 million to five of the city's arts organizations, including a national treasure, the Penumbra Theatre.
This week, the Penumbra begins its run of a story that marks the American consciousness, The Ballad of Emmett Till. Emmett Till's (pictured right) murder sparked the civil rights movement, but much about him is not known. Penumbra is helping learn more about this important American story.
The run begins Thursday, Feb. 6, and continues through Sunday, Mar. 2. The theater is at 280 North Kent Street. Check the link above for dates and show times.
Smart Valentine's Day gift ideas that make sure your thought really counts!
Be sure to head down to Lowertown on Friday, Feb. 7, for February's edition of Lowertown First Fridays, "an association of artists who open their studios (or have a gallery arrangement) on the first Fridays of each month." There is a special Valentine's Day theme this month at Lowertown's galleries, cafes, local businesses, and artists' studios.
At "A Night of Art & Romance" you might find a unique gift for a loved one. Otherwise you might just want to enjoy the air of a bustling pre-Valentine's Day evening in Lowertown. Find out who's open HERE. See art. Buy art (or even a great Valentine's gift), and make art. Things officially get underway at 6 p.m. and go until 9 p.m., but who knows what you will find and how long it will be there?
If you don't find something there, check out the Artist Mercantile Jewelry Trunk Show and Soiree: A Pre-Valentine Event on Friday, Feb. 7, from 11 a.m. to 1 p.m., and Saturday, Feb. 8, from 7 p.m. to 9 p.m. There will be a lot of jewelry, and the Saturday event will feature collage artists Christy Johnson and Sarah Wash, including a piece by Sarah (pictured right) that was originally commissioned for the 2014 Saint Paul Almanac. The Artist Mercantile is at 24 West Seventh Place in Downtown.
REMINDER! If you are wondering about Precinct Caucuses, check the Minnesota Secretary of State's Caucus Finder. Whether politics is your thing or not, there is something on the town that is your thing. If you want to know what else is happening in Saint Paul, check out the Almanac arts calendar. See you out on the town!