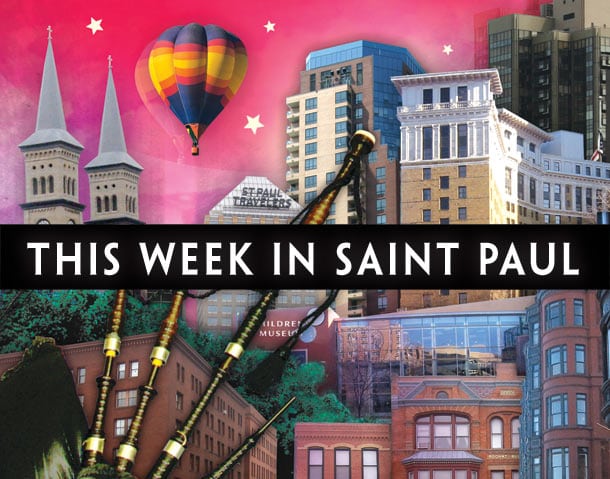 Last week, I checked out three movies from the library. I did not watch any of them. I am guilty of depriving the rest of the world of these copies of movies, but I have an excuse: I went outside. I saw things. I met with people who are doing things. I saw people—people not unlike the folks our stories celebrate each week. Whether I was meeting in Lowertown or Rondo, or working in my neighborhood, it felt great, likely at least in part due to the improving weather. It will grow even warmer this week, and some of the art will be even hotter! We have a few ideas to turn up the temperature.
LITERATURE AND READINGS
Last month, some of us were able to see some of the opening rounds of the Be Heard Minnesota Youth Poetry Slam Series. This Saturday, March 15, the semifinal event will be held at Macalester College to help identify six Minnesota youth poets between the ages of 13 and 19 to represent the state in the annual international Brave New Voices Youth Poetry Slam Festival. You will hear even more of the strength and beauty of the spoken word and get more than a glimpse of the emerging artists who are paving the way of this modern artform in transformation. This jam is at the Weyerhauser Chapel at Macalester College, 1600 Grand Avenue. The event begins at 5 p.m.
Like James Brown, the "hardest working man in show business", the Almanac's Tish Jones has long been working to encourage Twin Cities youth to speak their hearts on stage, mentoring Minnesota's representatives for Brave New Voices, working on writing workshops with women prisoners in Ramsey County Detention Center, and providing a space for young, mostly African-American youth, to express their lives. Tish's weekly Soul Sounds Open Mic in Rondo features an amazing, rolling line-up of emerging spoken word artists. You haven't lived until you see an 11-year-old kill it on stage! On Thursday, March 13, lecturer, author, and commentator on the African American experience Mahmoud El-Kati is coming to Soul Sounds. The theme is "Solidarity". Get to Golden Thymes Coffee Café on Thursday, March 13, early to get a seat.
On Tuesday, March 11, The Friends of the Saint Paul Public Library and MELSA are hosting a Club Book event, Club Book with P. S. Duffy. Duffy is a neuroscientist whose first novel, The Cartographer of No Man's Land, is historical fiction set in France during the First World War. Her portrayal of a son coming of age at home while his father faces battles overseas has won her praise from many corners, including the Library Journal, who praised it as a significant contribution to the canon of World War I literature. Join this conversation at the Merriam Park Library at 1831 Marshall Avenue. The event begins at 7 p.m.
Those of us pining for spring and the Hot Stove Baseball League often resort to books to pacify our whiles. Even though I have not gotten very far into the Willie Mays biography my son gave me for Father's Day, I can still use the comfort of a gathering about America's pastime and the stories and deep history that grace it. A somewhat scholar of baseball lore, David Unowsky has invited Neal Karlen and Josh Ostergaard to SubText: A Bookstore on Sunday, March 16.
Karlen is the author of a book about our beloved Saint Paul Saints, Slouching Toward Fargo: A Two-Year Saga of Sinners and St. Paul Saints at the Bottom of the Bush Leagues with Bill Murray, Darryl Strawberry, Dakota Sadie and Me, which chronicles Karlen's travels with the Saints in their new Northern League days. In The Devil's Snake Curve: A Fan's Notes from Left Field, Ostergaard shows us why baseball's stories are critical to understanding America and its intersections of history, colonialism, jingoism, capitalism, and faith. Come hear why baseball is more than just a game. SubText is at 165 North Western Avenue. The event begins at 1 p.m.
DANCE
On the second Tuesday of every month, the Saint Paul City Ballet hosts Ballet Tuesdays at Landmark Center in Downtown. These lunchtime events are a great way to experience the art and talent in what the Ballet calls "a taste" of the company's repertoire. These events begin at noon and will be held through May. They are staged in the Center's Musser Cortille. Landmark is across from Rice Park at 75 Fifth Street West.
Saturday, March 15, marks the latest edition of The Gathering. This is an ongoing showcase of Gypsy/Rom-inspired performances of dance and music hosted by Sendero Flamenco at Black Dog Coffee and Wine Bar in Lowertown. Each month, The Gathering headlines a featured performer. This month they present Jean Zerby a.k.a. Wildarabesque Amira and Angela Polk a.k.a. Anjela. Also, this is an open-stage format created to promote creativity, community, and collaboration. Let them know you are attending by signing up to play or dance or by purchasing tickets in advance. (Prepurchasing tickets gets you the best seats and table service.) The Black Dog is at 308 Prince Street. The gathering is from 7:30 until 11 p.m.
MUSIC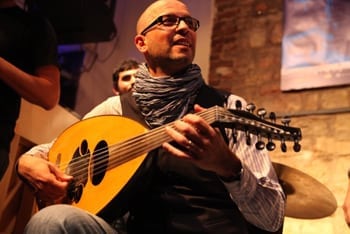 This evening, Monday, March 10, Macalester College will host Arab Music with Syrian Oud Master Essam Rafea. Essam Rafea is chair of the Arab Music Department at the High Institute of Music, Damascus, and principal conductor of the High Institute of Music's Arabic ensemble. He will showcase the oud in this concert at the Mairs Concert Hall on campus. Rafea's work demonstrates ornamentation, improvisation, and maqamat (the melodic modes of Arab music). Mairs Concert Hall is in the Janet Wallace Fine Arts Center at 130 South Macalester Street. The concert begins at 8 p.m.
The Minnesota Sinfonia is celebrating its twenty-fifth year. As part of that celebration, they have invited pianist Loren Fishman to perform Robert Schumann's Piano Concerto in A minor. The Sinfonia will also perform Clair de Lune by Claude Debussy, Elegy and Minuet by John Ireland, and the newly commissioned Hansel and Gretel by Sinfonia conductor Jay Fishman. The Sinfonia and its professional musicians are making an important contribution by bringing music to audiences in the Twin Cities and beyond. As part of their mission, all concerts are offered free of any admission charge, and children are both welcome and encouraged to attend all performances. This Friday, March 14, the Sinfonia will be at Johnson High School, 1349 Arcade Street. The concert begins at 7 p.m.
When we think of classical music, we more often think of the composers than the artists performing the piece. This has not been the case when that composer is a woman. That is a primary impetus behind Viola Works by Women Composers presented by Aurélien Pétillot. Also on Friday, March 14, Lowertown's The Baroque Room is the setting for a performance that "aims to present particularly important works for viola, an instrument itself usually unjustly neglected or derided, by composers who happen to be women." With Pétillot on viola, she will be joined by Namji Kim and Nicholas Phillips on piano. The program will include sonatas by Rebecca Clarke and Jennifer Higdon. Find out more about this program and the motivation behind the effort at The Baroque Room website calendar (located on the right of the page). The event starts at 8 p.m. The Baroque Room is at 275 East Fourth Street, Suite 280.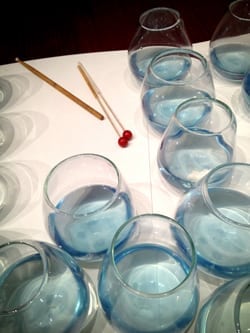 The music + art series at the Minnesota Museum of American Art continues this month with Pritika Chowdhry's "Empty Time" exhibit, an interactive display that allows visitors to experience glass art and two musicians from McNally Smith College of Music. Chowdhry's work has a tactile quality that you can "feel" with your eyes, as your heart sees through the looking glass of historical events. In senses both real and figurative, her work takes and leaves impressions, from and to those who experience it. That makes her work perfect for this music and art collaboration. She has joined with students Kian Dziak and Fraser Wills to compose an original piece using her installation as a melodic percussion instrument in the Indian tradition of Jal Tarang. This event, Creative Collaboration: MMAA + McNally Smith College of Music, is Friday, March 14, at 7 p.m. in the museum's Project Space, 332 Robert Street North. The Empty Time exhibit is on display from March 13 to April 12.
THEATER
Theaters are getting more active with the improved weather. One other classic showing takes place at Wellstone Theater, Neighborhood House. Oliver! is being presented by the Young Artists Initiative. Some are familiar with the story: orphaned Oliver Twist goes from mistreatment in the London workhouses to falling in with a gang of pickpockets led by the roguish Fagin, the kindhearted Nancy, and the menacing Bill Sykes, before finally finding a home. This is a community presentation of a historic work, but voiced in a contemporary reality. The show opens Friday, March 14, and runs through March 23. Check here for dates and showtimes. Neighborhood House is at 179 Robie Street East on Saint Paul's West Side.
I hope to see some of you at some of these events. This week will be warm, and we really need to get out and feel the thawing in our bones, our voices, and our companions. Whether you find something here or not, make sure you check out the Almanac's arts calendar, because you will be pleased at the great things going on in our town. Have a great week!