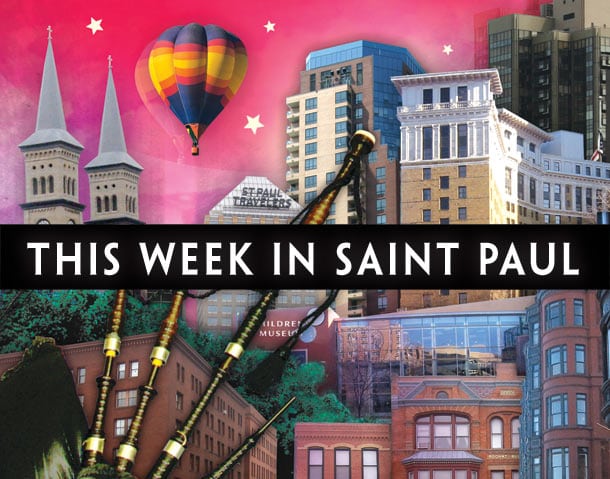 Happy St. Patrick's Day! If you have ever seen the sea of faces at Saint Paul's St. Patrick's Day parade, maybe you wonder, like I do, why March 17 is not a government holiday in Saint Paul. With all the crowds, as there should be in our city, my biggest question is whether the mayor will take out his bagpipes.
Of course, it would not be Saint Paul without The 48th Annual St. Patrick's Day Parade on Monday, March 17. As always, it will wind its way through the crowded streets around Mears Park in Lowertown toward Downtown's Rice Park. The parade starts at noon. Some of the Lowertown artists will be a showing up in a new contingent, with the Black Dog giant puppet, so if you are not marching, get your spot early!
Make sure you check out one of the other great Saint Paul St. Patrick's Day traditions, the St. Patrick's Day Celebration at Landmark Center. There will be lively Celtic music, dancing, and authentic vendors. You can even get your corned beef and cabbage to share with with your neighbors. Landmark Center is at 75 West Fifth Street, across from Rice Park. The festivities run from 10 a.m. until 5 p.m.
Later, take the family to Celtic Junction for the St. Patrick's Day Dance. There will be Céili dancing in the big dance hall with Paul McCluskey and set dance in the middle dance hall with the Twin Cities Irish Dance Club. Featured musicians will be the Twin Cities Céili Band and Friends. Celtic Junction is at 836 Prior Avenue North. The event is from 6 p.m. to 10 p.m., or whenever the kids wear out.
You can also check out the 23rd Annual St. Patrick's Day Dance with music by Barra at CSPS Hall in the West Seventh neighborhood. Dance instruction by caller Ann Wiberg begins at 7:00 p.m., with dancing from 7:30 p.m. to 10:00 p.m. This is another great family event. Beginners are encouraged to attend. Beverages and desserts will be available. The CSPS Hall is above the Glockenspiel Restaurant at 383 Michigan Street.
Not all of us are up for so much movement. We might just want to listen on Monday night. One opportunity is at The Dubliner Pub. Paddy Wagon is a quartet whose sound is described as "Irish music with twang." The show starts at 7 p.m. The Dubliner is at 2162 University Avenue.
Books and Stories
If you didn't get enough Irish on Monday, Saint Paul Poet Laureate Carol Connolly is hosting a special "Readings by Writers" this month. On Tuesday, March 18, the holiday continues with a host of writers who will celebrate Saint Paul's Irish identity as well as their own. This month's edition will feature poet and actor Molly Culligan, poet Kevin Fitzpatrick, novelist Sheila O'Connor, professor and media commentator Nick Hayes; poet Ethna McKiernan; poet Kevin O'Rourke; crime and mystery novelist Erin Hart; and traditional Irish musician Paddy O'Brien. As always, there will be music beforehand with violinist Mary Scallen and flutist Jim Miller, who will perform from 7:00 to 7:30 p.m. The reading begins at 7:30 at the University Club, 420 Summit Avenue.
One Almanac event of note this week. On Thursday, March 20, Neo-Soul Singer Liz Lassiter comes to Soul Sounds Open Mic at Golden Thyme Coffee Cafe. The event runs from 6 p.m.–8 p.m. All ages are welcome, and there is no cover charge.
The Books & Bars series is back in Saint Paul. On Tuesday, March 18, the featured reading is Tim O'Brien's The Things They Carried. Books & Bars is an open public book club show that offers a great opportunity to meet the author and join a lively discussion in a fun atmosphere. The Saint Paul get-together will be at the Amsterdam Bar and Hall. Even if you have not sampled this Minnesota author or this landmark biographical fiction on an American platoon's experiences during the Vietnam war, this is a great opportunity and an excellent complement to the opening of the theatrical version of this work at the History Theatre (see below). The Things They Carried has received multiple awards including France's Prix du Meilleur Livre Etranger award and the Chicago Tribune Heartland Prize, and was a finalist for the Pulitzer Prize. The event opens at 6:15 p.m. The Amsterdam is at Sixth and Wabasha in Downtown.
War is a serious subject. So is baseball, for a lot of reasons. That's why I want to mention the second of three baseball book events at SubText: A Bookstore. On Wednesday, March 19, three authors will be at Spring Training Reading #2. Bill Meissner is a central Minnesota poet and novelist whose piece "Kirby Puckett's Legs: A Symphony in Nine Innings," from his book Hitting Into the Wind, definitely showed his baseball chops. Meissner's new novel is Spirits in the Grass, a story of transformation amid small-town fields in the Midwest.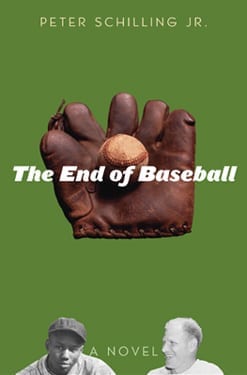 Peter Schilling Jr. is the author of The End of Baseball, a fictional escapade of what very well could have been the dream and intention of Bill Veeck, if he could have pulled it past baseball Kremlin of 1944: fielding an entire team of players from the Negro Leagues.
The Fight of Their Lives is the second baseball book from John Rosengren in the past couple of years. Coming after his biography of mid-century Tigers slugger Hank Greenberg, Rosengren explores the brawl between Giants great Juan Marichal and Dodgers catcher John Roseboro. In an episode uncharacteristic of the men, The Fight of Their Lives gets into the psychology, the social conditions, and the intense rivalry during the National League's 1965 pennant race. The reading starts at 7 p.m. SubText is at 165 North Western Avenue, underneath Nina's Coffee Cafe.
Kathleen Jesme uses "spare, evocative language" in her new book of poetry, Albedo. Jesme creates startling images and associations that illuminate perception, love, and mourning. She is the past winner of both the Lena-Miles Wever Todd and Snowbound Poetry prizes and will be at Common Good Books on Thursday, March 20. The bookstore is at 38 South Snelling Avenue. The event begins at 7 p.m.
Theater
The History Theatre brings us two productions, running concurrently, telling poignant stories about the experience of war. Starting March 15, the company will stage The Things They Carried, based on Tim O'Brien's award-winning book and adapted for stage by Jim Stowell. The story is that of the eye-opening of a young American soldier in the Vietnam war. Stephen D'Ambrose stars in this one-man show. Check here for dates and show times.
Running on the same stage at the History Theatre is Lonely Soldiers: Women at War in Iraq. This play, by Helen Benedict, is based on interviews with soldiers stationed on the front lines in Iraq. Benedict brings the missing voices of these women from the front lines to explore complex issues on modern warfare, "gender, and the challenges facing the next generation of American soldiers." Check here for dates and show times.
In conjunction with Lonely Soldiers, World Without Genocide at William Mitchell College of Law will curate the Women in War Workshop. This event will be held at the History Theatre on Saturday, March 22, at 10:30 a.m. This workshop will explore "the increase in women's military sexual trauma, prosecution of perpetrators, and services available to women coping with these issues." This workshop includes lunch and a viewing of the Lonely Soldiers production. Go to the workshop web page to register. Preregistration is required.
Both Lonely Soldiers and The Things They Carried run through April 6. The History Theatre is at 30 East 10th Street.
Music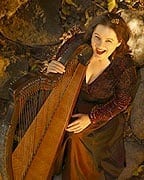 In Saint Paul, the St. Patrick's Day Holiday can't end with the turn of a calendar page. On Friday, March 21, soprano Katie McMahon will be at Hamline University's Sundin Music Hall. McMahon is best known for her solo in the original Riverdance single that topped the charts in Ireland for three months. This event, Katie McMahon: Music and Dance of Ireland, is the final installment of the Roots Music: Four Corners of Europe concert series. The concert begins at 7:30 p.m. Hamline University is at 1531 Hewitt Avenue.
Dance
We were all thrilled when Bedlam Theatre took residence in a space across from Union Depot. We are glad to see the light on stage with the production of "YOU", created by Morgan Thorson, which explores the nature of togetherness found within a dance ensemble. It draws upon the ensemble's shared experiences—the private things they learn about each other, as well as the tricks they practice so they can move together. The production is at Bedlam Lowertown, 213 East 4th Street, Saint Paul. Performances are at 8:00 p.m. from Saturday through Monday, March 22–24, and Thursday through Saturday, March 27–29. It's great to have Bedlam with us these days in Lowertown because "Togetherness is what makes YOU come alive."
Are you tired yet? I am, but as one friend reminded me, "the angle of the sun is different these days." In addition, baseball isn't just about the books. The high school kids are starting to pick up baseballs and softballs, even if they have to do it in the gym and not outside on the still-frosty tundra.
War to baseball; politics to art; dark seasons to light. Find out more in the Almanac arts calendar. Here's to wishing that the sun will shine on you, once the Irish Eyes of St. Pat's are done celebrating.