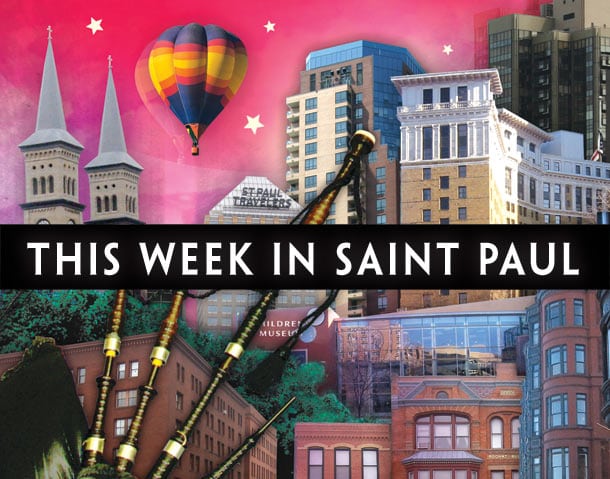 Last week, the Saint Paul Almanac received news that it has been nominated in five categories for this year's Midwest Book Awards—in the Culture, Midwest Regional Interest: Text, Publisher's Website, Reference, and Travel categories. There are many congratulations to be shared with hundreds of people who share their stories and acknowledgement of all the sweat and tears behind the sweet voices. So many voices, sometimes it is overwhelming—like everything we would like to tell you about what's happening this week!
This spring's Saint Paul Art Crawl is about to take place—a spark that lights so many fires of warm community activity that it makes it very hard to not find something interesting to do. As I write this, I feel as if letting all of you take turns leading me around the Art Crawl would be a better way to tell the world what's happening this week. Letting you tell the story is the Almanac way, and it's why we, again, are finalists for five book awards. People like our event series too! In related news, we recently received a $10,000 grant for the Soul Sounds Open Mic series from CURA from April 10 through December 2014 and $15,000 from the Lowertown Future Fund for the Lowertown Reading Jams for next season, from October 2014 through July 2015.
Almanac Family
The Art Crawl is big, but there is life before the Crawl. We start our Lowertown meander with this month's Lowertown Reading Jam. On Wednesday, April 23, the Black Dog Coffee and Wine Bar will host one of our favorites, Robert Karimi curating "Poetry about Food & Sex".
I spoke with May Lee-Yang last week. She said she was cooking up something special for the night, although any slice of her past work would be delicacy-caliber fare. Her show "Ten Reasons Why I'd Be a Bad Porn Star" isn't even the beginning. She is a poet, playwright, and performance artist whose most recent work, The Divorcee Diaries, received a reading at the Playwrights' Center. She is best known for her production Confessions of a Lazy Hmong Woman. Like Robert, she is funny and promises to bring words about food to add to the fodder.
Chaun Webster's star continues to rise in the Twin Cities poetry world. A couple of Jams ago, he shined a little of that sparkle when he took over the emcee duties. We will get a better glimpse of this poet, publisher, and graphic designer this Wednesday. Chaun is a poet whose words are in action, moving consciousness forward, for himself and for those who can hear him—perhaps even a world that might have to be left behind sometimes. Rutgers University professor Ewuare Osayande, says, "At times his poems call for retribution and utter visions of battle-cries, bullets and blood. At other times they convey a palpable frustration of being powerless to defend against the everyday acts of violence by the 'Leviathan' that violates our senses, if not our very bodies, on the daily. At all times, they offer us an authenticity in expression and execution that leaves us inspired or convicted or both." You can see more about Chaun and his work at his project, Free Poet's Press at www.freepoetspress.com.
Jessica Lopez Lyman is a performance artist and poet who, after graduating from St. Kate's, opted for a PhD Program at UC Santa Barbara in Chicano studies. She is an organizer who believes deeply in the transformative power of art. A lot of us—people of color and those with other gender or non-normative identities—will be able to see ourselves in her current project, Hair Volume, which focuses on people's relationship to hair to explore larger cultural issues. She values her strong feminist mentors and helps young girls answer the question, "What is our place in the world?"
The curator for this show is no stranger to the Lowertown Reading Jams. Robert Karimi has been the emcee for many of this year's events. He is a busy man, a funny man, and—if you can't keep up with him, it's okay, because the creativity will come full circle and catch you delightfully off guard. His work has peppered a landscape that ranges from National Public Radio to the Nuyorican Poets Café, literary journals like the Asian American Literary Review , the Loft Literary Center in the Twin Cities, and the San Francisco Bay Area, where he lived before coming to the Twin Cities in 2006. His project, The Peoples Cook, "unites cross-cultural cooking and interdisciplinary art to promote well-being." It is a touring company, bringing the funny to foodies in cities nationwide, which clearly qualifies him as an authority for this Jam. "Poetry about Food & Sex (and, if we have time…microagressions)" starts at 7:30 p.m. at the Black Dog, 308 Prince Street. See us there and follow the event on Twitter (@AlmanacLive).
Words and Writing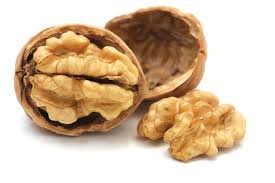 On Monday, April 21, the Cracked Walnut Literary Festival continues with the installment "Be a Man." This is the counterpart for last week's Cracked Walnut event "Be a Lady." Writers will contemplate the meaning of masculinity through their poetry and prose. Come hear Andrew Blissenbach, Kate Shuknecht, Ariane Sandford, Thomas Rohde, Colin McDonald, and Moheb Soliman explore and recreate the theme. The event starts at 6:30 p.m. at the Hamline Midway Library, 1558 West Minnehaha Avenue.
SubText: A Bookstore will host Dean Algerwith his book The Original Guitar Hero and the Power of Music on Tuesday, April 22. The book explores the historical and musical legacy of Lonnie Johnson. Alger illuminates this "Founding Father" of the jazz and blues virtuoso guitar and how he influenced music, the civil rights movement, and American culture. SubText is at 165 Western Avenue North (at Selby Avenue, below Nina's Coffee Shop). The event begins at 7 p.m.
At the Almanac, we love it when people tell their own stories with their own voice. Thursday, April 24, Elona Street Stewart and David Glass have invited Kathleen Vellenga, author of Strangers in Our Midst to Black Bear Crossing for a discussion of how to find and write your own story as memoir or fiction. Vellenga says she, "found history tedious when young—nothing more than dates of battles." Then, as she lived history, the stories caught her. This former Saint Paul dweller will share her experience and a little history. Black Bear Crossing is at the Como Park Pavilion, 1360 North Lexington Parkway, on Lake Como.
Theater
We Theater was established in 2012 to "connect communities with stories of international importance and contemporary relevance." A year and a half of work in the community, the troop is staging its first full production, The Shadow War. The play examines the nuanced relationship between Hmong, Lao, and American perspectives of the CIA's Secret War in "officially neutral" Laos in the 1970s. The theater collaborated with with the Center for Hmong Arts and Talent (CHAT) to develop and devise this rendering of a true-to-life story. This world premier is running at the theater of The Wellstone Center, 179 Robie Street East, on Saint Paul's West Side. Check here for show dates and times. The production runs through April 27.
On Friday, April 25, Park Square Theatre begins their run of Behind the Eye. It is the story of Lee Miller, whose adventures range from being a model for some of the most famous photographers of the early twentieth century, to becoming an acclaimed photographer herself during the Second World War, capturing images of the London Blitz and the Dachau concentration camp. This production runs through May 18. Check here for dates and showtimes. Park Square Theatre is at 20 West Seventh Place in Downtown.
Last week, we told you about the Minnesota Opera's production of The Magic Flute. It's still playing. Susannah Schouweiler painted a nice picture of it in her recent blog post. There's more than one opera happening in town. On Sunday, April 27, members of the Shanghai Kunqu Troupe, featuring premier female singers Shen Yili, will be at Macaleser College to perform Chinese kunqu opera, an ancient Chinese operatic genre. This is a one-evening performance at the Mairs Concert Hall of the Janet Wallace Fine Arts Center, Music Building. The event starts at 7:30 p.m. Macalester College is at 1600 Grand Avenue.
Film
The Films for Arts series has been running at the Black Dog for months. This month, stick around after the Lowertown Reading Jam to see the series' Olafur Eliasson: Space is Process. This film follows artist Eliasson in on his place-making mission of public art. Filmmakers Henrik Lundø and Jacob Jørgensen capture the art as well as provide the artists with a cinematic canvas that has its own wonderful aesthetic. Again, the Black Dog is at 308 Prince Street. The screening begins a little after 8:30 p.m.
Golden Thyme Coffee & Cafe is hosting its own film series, Fourth Fridays at the Movies. Ranging from old classics to contemporary releases, the series features films made by African Americans that promote new awareness and understanding of the total "American Experiment." This month's feature is The Duke is Tops, the story of a theatrical producer who has invested all his savings to back his sweetheart, Ethel, in a road show over the old "black vaudeville" circuit. The gathering starts at 6:30 p.m., and the film begins at 7 p.m. The event is free and the public is welcome. Golden Thyme is at 921 Selby Avenue.
Music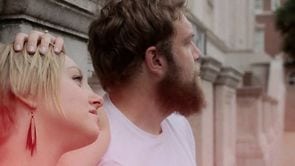 This month, on Thursday, April 24, Loud at the Library features Communist Daughter. Molly Moore and Johnny Solomon will perform an acoustic set. They deliver a smooth rolling, rocking, alt folk sound. They might even bring a few friends, besides The Friends of the Saint Paul Public Library, who host this series in the magnificent James J. Hill Reference Library. The doors open at 6:30 p.m., trivia starts at 7:15 p.m., and the music starts around 8:15 p.m. The library is at 80 Fourth Street West in downtown.
There is a lot of other music. There is too much to even begin to list the slew of really great opportunities. I don't mean to be lazy, but you will find more music than you could possibly hear during this weekend's Saint Paul Art Crawl. From the Black Dog, to Studio Z, to the Baroque Room, to Golden's, to Union Depot, to the Lowertown Artists Cooperative, to the basement of the Tilsner Building, to the streets—it's there. If you want to get an idea of some of it, really, check the Almanac arts calendar and check out the "MUSIC," "JAZZ," and "CLASSICAL" headings.
Public Art
Artist? Photographer? Filmmaker? Just someone with a camera and a story to tell about your Twin Cities? Sign up to join a host of others for "One Day in the Twin Cities." Grab your camera and join hundreds of folks across the city will document stories and investigate 10 questions for the future of The Twin Cities as part of a city-wide, participatory, media-creation event. The stories will be archived and geo-tagged. I'm not sure what this will look like in the end, but it is a great prelude to Saint Paul Almanac's Storymobile Project that will take place all over the city this summer. Go to their web site, look at the ten questions, and get ready to shoot. This should be fun.