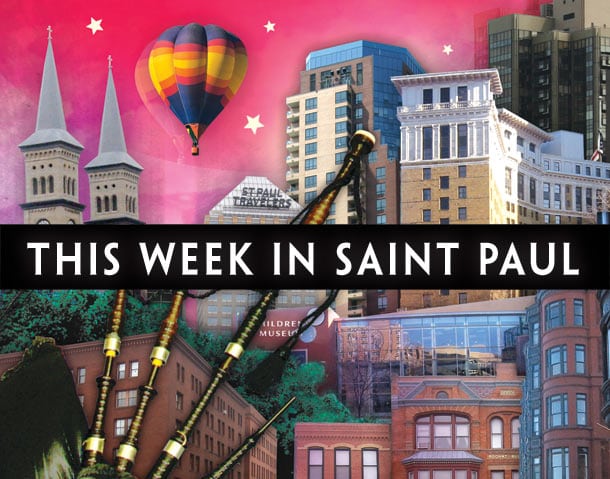 Spring arrives slowly, but Saint Paul hasn't slowed down. We had a busy Saint Paul Art Crawl two weekends ago, Cinco de Mayo on the West Side, and the Festival of Nations in Downtown this past weekend—and maybe some weather dampening the heels of our festiveness. The momentum and better weather will carry us into more opportunities to keep up the process of thawing and warming up, and art is the star we're following in the brighter heavens. Here are a few ideas for the week.
Words, written and spoken
On Wednesday, May 7, David Mura reads from The Last Incantations at SubText. David has long been an important voice in the literary, cultural, and artistic landscape in the Twin Cities. In his latest work, a body of poetry, Mura uses different forms to explore the personal and the multicultural as they intersect with the broader cultural narratives against which we struggle. David's work always tells a story, whether it is his own or one he highlights with a mirror turned on society. SubText: A Bookstore is at 165 North Western Avenue in the basement below Nina's coffee shop. This reading begins at 7 p.m.
The Thursday, May 8 edition of Soul Sounds Open Mic will feature Leah Clark. Clark is an acoustic guitarist who has been writing songs for five years. As always, this is an opportunity to share your own work, too—your poetry, spoken word, and maybe a song or two—and have it workshopped by fellow artists directed by respected teacher and spoken word star Tish Jones. Meet at Golden Thyme Coffee at 5 p.m. this first Thursday for a writing workshop before the open mic begins at 6 p.m. Friends, Minnesotans, Countrymen and Countrywomen, lend us your ears and your words! Golden Thyme is at 921 Selby Avenue.
Music

On Tuesday, May 6, the Saint Paul Chamber Orchestra continues its Liquid Music series, taking short classical music sets into new and unexpected spaces around the Twin Cities. On Tuesday, they will perform at the Amsterdam Bar & Hall. This concert, Daníel Bjarnason and Nadia Sirota: Introducing the Minneapolis Music Company, features Bjarnason's viola concerto Sleep Variations, which was expressly created for widely heralded violist Nadia Sirota. In addition to Sirota, the award-winning composer will be joined by The Minneapolis Music Company, led by artistic director Mischa Santora, making its debut with ten of the Twin Cities' finest and decidedly flexible instrumentalists. This event begins at 7:30 p.m. The Amsterdam is at 6 West Sixth Street in Downtown.

Studio Z continues to fill a key music gap in Saint Paul. On Friday, May 9, percussionist Scotty Horey's show "Letting Go" will bring a contemporary, modern, international jazz sound. It is full and eclectic, fusing new sounds with the traditional. With his original compositions and repertoire pieces, he utilizes everything from the drum kit to the marimba. This solo concert begins at 7:30 p.m. Check here to get tickets or pay at the door. This is an affordable, accessible show. Studio Z is at 275 East Fourth Street in Lowertown.

On Saturday, May 10, the ethereal sounds of Neptune's Keep will be at the Ginkgo Coffeehouse. Whoever heard of a band with fish that do tricks? They chart a lovely drone through sea chanteys, ballads, and original songs about water and the creatures in and on it, including, I think, a few humans. This is a unique project. You have to check it out. The show starts at 7 p.m. Ginkgo is at 721 North Snelling Avenue.
Also on Saturday, slightly more buttoned-down (but not starched) collars might enjoy a great show at The Baroque Room for Chamber Music in The Baroque Room: Music on the Hill, featuring Karen Kim on violin. This chamber program, the last of the season, will include the work of Beethoven as well as a new piece written for Kim, "In Search of a Violin Sonata" by Craig Woodward. The Baroque Room is at 275 Fourth Street East, Suite 280. The program starts at 8 p.m.
Dance

During May, The Saint Paul Public Libraries are hosting free cultural events that celebrate Asian Pacific American Heritage Month. Throughout the month, various branches of the library will offer events to the public. On Monday, May 5, the Iny Asian Dance Theater will perform the first of four ten-minute dances at the Saint Anthony Park branch. Iny Asian Dance Theater is a local Asian dance theater school that performs at celebrations, competitions, and cultural festivals. The award-winning troupe and school focuses on Hmong, Chinese, Mongolian, Thai, and Bollywood dance styles. They will be at the library at 6:30 p.m. this week. The Saint Anthony Park branch is at 2245 Como Avenue.
For young people
How will we keep the kids' noses out of their video games this week? Well, the Neptune's Keep show we mentioned, with the other music events, is likely to be as fun for kids as it is for adults. Dancing and playing fish? Our calendar has even more ideas.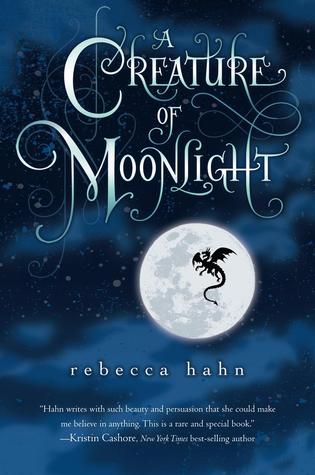 The Red Balloon Bookshop is hosting a couple of book-launch parties this week. The first is on Friday, May 9, for the debut of young adult author Rebecca Hahn. Her book Creature of Moonlight has become a new staff favorite. It's a magical story with beautiful prose. Hahn grew up and attended college here in Minnesota before moving to New York. Come show her our Minnesota welcome. This event is begins at 6:30 p.m.
On Saturday, May 10, acclaimed Twin Cities illustrator Lauren Stringer will be at the store for the launch of her new picture book Deer Dancer. With words by Mary Lyn Ray, kids can watch it come to life with Red Balloon's own Claire Lane, a former dancer with the Louisville Ballet. This launch is at 10:30 a.m. What better way to show young people the importance and value of books than having them join in this kind of glory? Bring them to the fun and a happy crowd. The Red Balloon is at 891 Grand Avenue.
There are a lot more words, music, art, and dance happening. A lot more. Check it all out in the Almanac arts calendar. You will find a lot of great reasons to enjoy art, your neighbors, and the improving weather. See you on the streets.