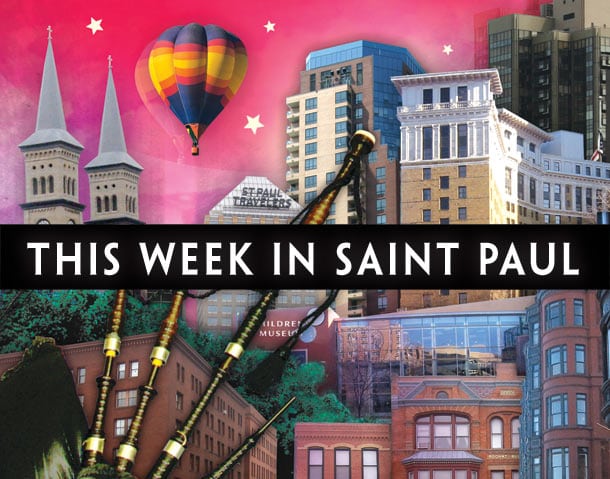 Last week, some of us celebrated National Train Day and the first train to pull out of Union Depot since the early 1970s. I imagine a day when I can walk out my door, take a generous walk to the Light Rail, and wind up not far from my sister's house in Chicago without having to set foot in a car or a plane.

In a month, the Green Line will be able to take us close to many arts happenings around our city, whether along University Avenue, in Lowertown, in Downtown, or just a few blocks either direction of the tracks. We don't need to wait for the train to enjoy the art now. The weather is great. Let's get out!
Town of letters
This week's edition of Soul Sounds Open Mic with Tish Jones will headline North Minneapolis artist brilyahnt peace. She says poetry is her meditation and lifeline. She is, for now, a member of Voices Merging and a graduate of the University of Minnesota. Her current work explores a vision of the solar—the stars and the spirit. As always, we will meet at Golden Thyme Coffee Café, 921 Selby Avenue, at 6 p.m. So, on Thursday, May 15, bring your own work. Share feedback. Be a part of emerging new literary, sound, and spoken word voices.
On Monday, May 12, Common Good Books will host Kate Christensen who will read from her new book Blue Plate Special.
The title of the book is a complex foodie metaphor referring to her days growing up in 1960s Berkeley, amidst family dysfunction and the chaos in the center of a cultural revolution. Get some ideas on how to present your story, or just hear parts of a good one. Common Good Books is at 38 South Snelling Avenue. The reading begins at 7 p.m.
On Friday, May 16, SubText will present Spring Hatch: Three Red Dragonfly Poets. Mike Hazard, Naomi Cohn, and Scott Lowery will read from their recent works. For years, "Media Mike" Hazard has documented, filmed, photographed, and written verse about the most interesting people in our daily lives. His work is in several editions of the Saint Paul Almanac. Cohn's collaborative project on poetry, memory, and performance is called Known by Heart. Her latest book is Between Nectar & Eternity a collection of 14 poems about insects and other social creatures, paired with drawings by artist Scott King. Scott Lowery's book is called Empty-handed and was—according to the Emergence Chapbook Series Prize committee—"chosen for its voice and . . . reverent treatment of place and labor." This night highlights artists and showcases wonderful collaborations and intersections of artistic mediums. They will read at 7 p.m. on Friday. SubText: A Bookstore is located at 165 Western Avenue North.
Festivals
In my perfect world, it would only rain on days there is no baseball game or late at night, after the game is finished. Or rain on the days we don't have wonderful outdoor festivals. Still, I love the thunder and lightning.
I also love great weather and great neighbors and great neighborhoods. How about a festival? We've seen a lot of rain, but now we are getting a lot more sun, and I realize I have to dig my shorts out of wherever I left them last fall. Last week was Cinco de Mayo and the Festival of Nations. This Saturday, May 17, Saint Paul has a couple festivals, with more to follow in coming weeks.
We start with ArtStart's EcoFest runs from 10 a.m. to 3 p.m. at Harriet Island Grounds and Pavilion. This is the seventh year of celebration, fun, creativity, culture, and conservation. Through the arts, science, and community, the event celebrates our greatest natural resource, the Mississippi River. Highlights of the day include: an opening pageant "The Spirit of the Mississippi River," featuring 20 schools and cultural performing groups; hands-on and interactive arts activities; environmental presentations and displays; artist vendors; food vendors; and an audience performance piece concluding the day.
Not many people know about Dickerman Park. It is that space between Aldine Street and Fairview Avenue on University Avenue, in front of the Midtown YMCA. The park is a good place to recognize as more than just a space to ride by once the light rail comes. There will be a lot of fun and activities that include: Art Shanty Projects, Meta and Dance Shanty, Zumba and Laughter Yoga, Face Painting, Chicks on Sticks (stilt walkers), Pollinator puppet making, Live Music, and Food Trucks. This is a great way to celebrate the arrival of spring, meet your neighbors, learn about pollinators, learn Zumba moves, laugh, and explore the park.
Also, now through Labor Day, the Como Zoo and Conservatory is hosting a traveling exhibit titled "Our Shared Planet." Award-winning wildlife artist Jim Ramsdell's work graces this show that serves to heighten environmental awareness. Photographs, life-sized wood sculptures, and audio interpretations and sounds help visitors enjoy and learn from the experience.
Music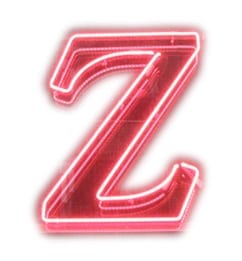 Studio Z continues to be a great resource for innovations and breaking new boundaries for music, while giving stage to jazz and classical traditions. On Tuesday, May 13, they will have another Composer Night. These events provide a rare opportunity for composers to present their work, chat with the audience, and receive feedback. This night's featured artist is Katherine Bergman. Her music is inspired by the Upper Midwestern outdoors. Her new work is titled "Susurrus." For this performance she will be joined by saxophonist Tamir Nolley and bassoonist Joseph Jones. Studio Z is located at 275 East 4th Street in Lowertown. This free event begins at 7 p.m. Studio Z also has several other great events this week. Be sure to check out the schedule.
On Wednesday, May 15, the Saint Paul JCC will co-host with The O'Shaughnessey, The Idan Raichel Project. Led by Raichel, the Project offers a fusion sung in Hebrew, Arabic, and the Ethiopian languages of Amharic and Tigrit. With a true Almanac sense, they draw from a wide range of collaborators and styles originating from every corner of the globe. O'Shaughnessy Auditorium is at 2004 Randolph Avenue. The concert begins at 7:30 p.m.
On Friday, May 16, as part of the Ginkgo Coffeehouse Music Series, Carrie Newcomer will perform her CD release concert at the Sundin Music Hall at Hamline University. Drawing images from the natural and ordinary, her work has been compared to that of writers Mary Oliver and Wendell Berry. Newcomer says, A Permeable Life is about what presses out from the heart, what comes in at a slant, and what shimmers below the surface of things." Hamline University is at 1531 Hewitt Avenue. The show begins at 8 p.m.
Theater
This month, the Minnesota Shakespeare Company is teaming up with the Actors Theater of Minnesota for their production of William Saroyan's The Time of Your Life. Set in 1939, the play depicts a population of eccentrics, drifters, lovers, immigrants, and young hopefuls at a saloon along the San Francisco waterfront. Its themes and plot still wears well today, and you will enjoy the live band playing music from the 1930s in an intimate setting. This production takes place at the CAMP Bar and Cabaret at 490 Robert Street in downtown. Shows run Friday, May 16, to Sunday, May 18. Friday's and Saturday's shows are at 7:30 p.m. and Sunday's at 5:30 p.m.
Interest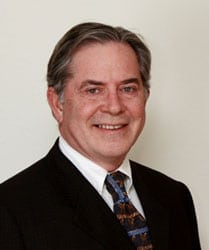 It's not Antiques Roadshow, but the Saint Paul Public Library will have Mark Moran, appraiser of collectibles and folk art and a guest expert on the popular show. On Sunday, May 18, come to Hayden Heights Library, 1456 White Bear Avenue, from 1 to 4 p.m. What's it Worth? could be fun and, perhaps, lucrative. Bring your attic contents to be appraised. Remember to RSVP the library at 651-793-3934 to ensure an appraisal time.
For the young people
Of course, our city's festivals are the perfect place for younger kids, older kids, and their families (or friends, if they are at an age where they are too cool to be seen either in a shopping mall or with their parents). We have a few ideas that might work.
Chapter & Verse book club is for young book enthusiasts. Meeting monthly, the club is sponsored by the Children's Literature Network and is hosted at the Red Balloon Bookshop. This month, the featured books are the middle grades verse novel about the Lindbergh baby kidnapping, The Trial by Jen Bryant, and Maurice Sendak's picture book Outside Over There—a less scary tale of baby rescue. The Red Balloon has a lot of events that get kids to love books, including a moms and girls book club and one for boys. Chapter & Verse will meet on Thursday, May 15, at 6:30 p.m. The Red Balloon is at 891 Grand Avenue.
On Saturday, May 17, Red Balloon will be busy again as they host a second Indies First storytime with local authors at 10:30 a.m. That afternoon, at 2:00 p.m., they will stage the Community Reporter Poetry Contest Reading. This event showcases the winners of Community Reporter's Kid's Poetry Contest. This is a great time to see the fruits of young minds, sample their creativity, instill hope in the future of the written and spoken word, and support emerging artists. They are serving refreshments too!
Is this enough for you this week? I bet not. After reading this, you'd best head over to the Almanac arts calendar for more information, fun, and maybe a few secrets in the Saint Paul arts world. In the meantime, let's hope for great weather, make great art, and celebrate all of it.