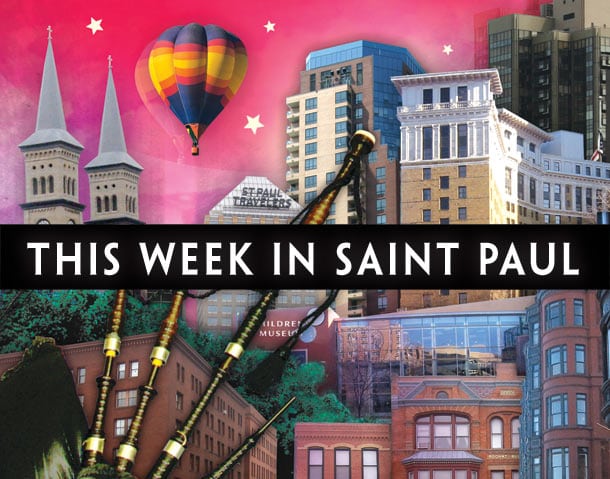 June is a busy month for the Saint Paul Almanac. There are a lot of dates you should save: June 3, June 14, and June 27, to be specific. We have been telling Saint Paul's story in many ways for many years. We still are looking for more stories, more voices, and new ways to collect them. On Tuesday, June 3, we will be celebrating at the Amsterdam with our new look. On June 14, we will show off our new Storymobile at the Victoria Green Line station for the Green Line Opening.
On Friday, June 27, we will be at Twin Cities Public Television for the final episode of TV Takeover. We will broadcast a showcase holding a wide array of Saint Paul voices on the theme "Where Are You Going?" with stories that fly out of the pages of the physical Saint Paul Almanac and come to life in the studio and on your TV screen. You can join us at all of these events and follow us throughout the summer at the places the Storymobile visits on the road to our September 11 book release party. We will start with a few things to keep us busy this week.
Almanac Family
As we mentioned before, the Saint Paul Almanac has a new look. There have been a few sneak peeks, but the sheets will officially be pulled off on Tuesday, June 3, at Amsterdam Bar & Hall. With the help of EPIC (Engaging Philanthropy Inspiring Creatives), the Saint Paul Almanac has more than just a new logo. From 5:30 to 8 p.m., we will celebrate the Almanac community and cheer our new look at the EPIC MN Rally Wrap Party.
Besides being among the first to see how we look in our new clothes, you can network with some of the Twin Cities top creative talent on the cutting edge of moving culture forward. Amsterdam is at 6 West 6th Street in Downtown. The event is free, but you might want to let us know you are coming. Let us know here.
On Thursday, June 5, join Tish Jones and the crew for a special edition of Soul Sounds Open Mic. Nature Poems at Golden Thyme Coffee Café. Share your work and hear poems that celebrate the water, wind, earth, air, universe, animals, and plants.
The weather has been great. If you want to read or recite, or just sit and listen to some great work, come down. Also, it's the first Thursday of the month, so there will be a pre–open mic writing workshop starting at 5 p.m. The open mic starts at 6 p.m. Golden Thyme is at 921 Selby Avenue.
City of Words/City of Letters
On Wednesday, June 4, James Silas Rogers will read from his new work Northern Orchards: Notes from Places Near the Dead. You might be familiar with Larry Millett's Lost Twin Cities and the subsequent books that show the glory of lost Twin Cities architecture.
Rogers offers something similar for Minnesota's small towns, though in prose and verse. With poems, essays, and then-and-now photographs, he gives a personal narrative post-mortem for 100 towns that have been lost to progress. Rogers will be at Common Good Books, 38 North Snelling Avenue. The reading begins at 7 p.m.
Saturday, June 7, heralds an event whose topic is pertinent to writers and other artists, especially those of us writing angst-filled stories. Tina Gilbertson will be at SubText: A Bookstore with her book Constructive Wallowing: How to Beat Bad Feelings by Letting Yourself Have Them/ Gilbertson argues, with the backing of professional advice, that it is better to not put on the happy face and instead deal with your "whole of a person, including the 'messy' parts." It is a better path to healing, lets you live with what's real and, maybe (I think) helps some of us write or create our way through life's tough spots. Ask her yourself. The event at SubText begins at 7 p.m., downstairs at 165 Western Avenue North, below Nina's.
Also on Saturday, the Fitzgerald Theater will host The Moth: Twin Cities Inaugural GrandSLAM Championship: Fish Out of Water. You might be familiar with the Moth Radio Hour from its airing on Minnesota Public Radio. Well, like the Almanac, this is about stories and getting to tell your own stories.
This show will bring ten story slam champions at their best. As the theme describes it, these tales will be ones of performers being "out of their element: the freak, the foreigner, dressed for the opera at the clambake, out of the loop, the only person in the loop, the voice of dissent, the lonely fool. Outsider, interloper, odd man out. The black sheep, the chatty monk, the juror with a doubt." The Fitzgerald is at 10 Exchange Street in Downtown. The show starts at 8 p.m.
In case you missed them earlier this year, two other events feature authors who we've mentioned in earlier posts but here with a seasonal healthy food theme: Heid E. Erdrich presents Original Local: Indigenous Foods, Stories, and Recipes from the Upper Midwest on Tuesday, June 3, 7 p.m. at the Rondo Community Outreach Library, 461 N. Dale Street; and James Norton and Rebecca Dilley present Lake Superior Flavors at SubText on Wednesday, June 4, 7 p.m.
Young People and Books
Are you a girl in grades 4 through 6? Do you know a girl in those grades? Are you a mom with a girl reader that age? On the second Tuesday of each month, the Red Balloon Bookshop host the Girls (and Moms) Read Book Club. This month, they are reading From the Mixed-Up Files of Mrs. Basil E. Frankweiler by E. L. Kronigsburg. Call the store at 651-224-8320 for more information! The Red Balloon is at 981 Grand Avenue. The fun starts at 6:30 p.m.
Head back to the Red Balloon on Saturday, June 7, to see prolific children's book author Phyllis Root. She has teamed up again with illustrator Betsy Bowen to create Plant a Pocket of Prairie. This new adventure takes us on a trip through Minnesota's prairie ecosystem. Saturday's event begins at 10:30 a.m.
Family Stuff
The Como Zoo has a new, free program for kids. Each Thursday morning, Project Passport takes kids on "a trip around the world, from the tropical rain forests, to the Arctic, to their own back yard." Join zoo folks for activity stations, crafts, scavenger hunts, and other fun things they have in store. If you pre-register, you can get into the zoo early, at 9:30 a.m., but regardless, you can join the fun from 10 to 11:30 a.m. Join the Como crowd on June 5 and every Thursday through August. The Como Zoo and Conservatory is at 1225 Estabrook Drive, off the west side of Lexington Parkway, across from the lake.
It is looking and feeling more like summer, and there are a couple of festivals to check out. The first is Art in the Hollow at Swede Hollow Park. Neighbors in the area have come together with students to present global performers and artists, who will have their work for sale, as well as demonstrations. Friends of Swede Hollow are sponsoring this event for the fifth year. Come and see a special feature: sculptures woven into the park. The park is east of Payne Avenue and north of East 7th Street in the Dayton's Bluff neighborhood. The fun starts at 10 a.m. and goes until 5 p.m.
The St. Anthony Park Arts Festival is in its 45th year. This festival takes place along Como Avenue between Carter Avenue and Luther Place and brings together artists, musicians, art lovers, families, and the community. The festival includes kids' activities such as the art booth, a weaving project, and a place to throw their own pot. Teens and adults can join in a collaborative art project. The festival also has a used book sale, plant sale, tasty food, and great music. The hours for this get-together are also 10 a.m. to 5 p.m. Maybe you can make part of both events!
Music
On Monday, June 2, The Hill House Chamber Players will perform "Schubertiade: an Evening with Schubert," with special guest Maria Jette, soprano. Their performance will include "Arpeggione" Sonata for cello and guitar Schubert's String Quartet no. 13 in A minor. Cosponsored by The Schubert Club and the Minnesota Historical Society, the gathering includes coffee, mineral water and a tour of the J. J. Hill House. The event begins at 7:30. The J. J. Hill House is at 240 Summit Avenue.
I have been listening to Claudia Schmidt's music for 30 years, and for much of that time I have had her songs "Drinking Buddy" and "Old Friend" rattling in my head. Dean Magraw has lent his guitar virtuosity to some of the best folk and jazz acts in the Twin Cities, as well as around the country. The two will be together in this week's installment of the Ginkgo Coffeehouse Music Series. I have envied Magraw's guitar playing and the sincerity of the voice and multi-instrumentality of Schmidt. Long ago, I had a brief celebrity crush on only one of them but together they are set to make a sound that is big, deep, and rich. Their show is on Thursday, June 5. It starts at 7:30 p.m. Ginkgo is at 721 North Snelling Avenue.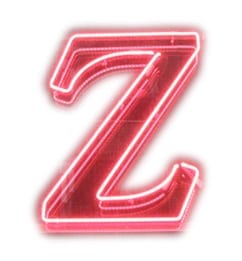 Spitting Image is a new Twin Cities composer collective. They have commissioned five new works from Twin Cities composers. Studio Z in Lowertown will host the premier performance by top local performers at "The Hear and Now" concert on Friday, June 6. This show's works include:
"Extinction" by Joshua Musikantow for electronics using Axis 64
A new work by Noah Keesecker for soprano and electronics
"Nine Wee Drams" by Daniel Nass for clarinet and cello
"An Uaimh Bhinn" by Ted Moore for bass clarinet and electronics
"Phase Change" by Katherine Bergman for flute and cello
Performers include Carrie Hennemin Shaw, soprano; Sarah Porwoll-Lee, clarinet; Lars Krogstad, cello; and James DeVoll, flute. Studio Z is at 275 East 4th Street, Suite 200. The concert starts at 7:30 p.m.
On Sunday, June 8, a couple of jazz musicians with great reputations will be at the Central Library to perform a celebration of Brazilian music, including samba and bossa nova, on guitar and mandolin. I first met Joan Griffith when she was teaching 5th graders the history and finer points of be-bop during an arts residency in the Saint Paul schools. Besides working with young people, she is a university professor who has played with the best.
Sam Miltich grew up on bluegrass music, but in his late teens, got plugged into Django Reinhardt, which changed his music trajectory onto a jazz arc that has taken him across the United States and Europe. This event, Sambanova: A Celebration of Brazilian Music, starts at 2 p.m. The library is at 90 East 4th Street.
This week is full. Be sure to check out all the other events on the Almanac arts calendar. If you remember last week's TWISP, that week was full, too. A lot happened, including the loss of one of the icons of American words and letters, Maya Angelou. She is important to many of us, but especially to the Almanac. She told people who thought they were ordinary that they were extraordinary and had a voice and a story—and that they should use both. Have a great week.