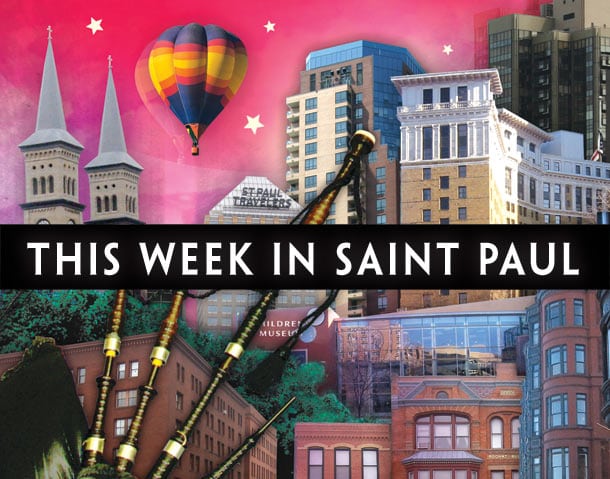 I am already feeling nostalgic for summer, for some good reasons and for reasons that are, well, the sepia-colored-glasses type of recalling. We sure have had our share of rain, and like life, sometimes that rain brings flooding and other disaster. Maybe it's time to sing the blues, or maybe it's time to see what is happening on the town. Be sure to check out our Almanac arts calendar.
In the Almanac family

On Thursday, July 10, Soul Sounds Open Mic will feature TYSN MN. They are joining with the rest of the Soul Sounds community, bringing their voices to "address the root cause of injustice and oppression that queer, trans and gender non-conforming youth and youth of color face." Bring your ears, your voice, your poems, your music and join moderator, teacher and artist Tish Jones at Golden Thyme Coffee Cafe, 921 Selby Avenue. Be there at 6 p.m.
Also, if you have still not seen the Saint Paul Almanac's contribution to TPT Rewire's TV Takeover, "Where Are You Going?" make sure you check it out. It really is beautiful and will chase away any blues with a handful of the "365 ways to say I love this place."
Also, Where to find Storymobile this week:
Thursday, July 10: Reconciliation Lunch @ Brownstone Building (Model Cities) 849 University Avenue, 11:30 a.m. to 2:30 p.m.
Thursday, July 10: Summer of Peace @ Aurora/St. Anthony (ASA), 4 to 6 p.m.
Words and letters

Kathryn Kysar has a new CD to go with her collection of poetry. One of our loved Almanac contributors and great poets will be at SubText: A Bookstore on Thursday, July 10. The CD contains readings of poems from her collection Pretend the World (Holy Cow! Press). Besides her voice, the recording includes other voices such as of Minnesota Poet Laureate Joyce Sutphen. Appearing with her will be Kris Bigalk, Hawona Sullivan Janzen, John Minczeski, Sun Yung Shin and musical guest clarinetist Sean Egan. Kathryn's work is textured with lovely memories, stories just like the Almanac. You can catch some of them this night at SubText. The bookstore is at 165 Western Avenue, downstairs from Nina's. The reading starts at 7 p.m.
On Friday, July 11, Minnesota Public Radio host Kerri Miller and "Talking Volumes" invite famed novelist Elizabeth Gilbert to the Fitzgerald Theater. Gilbert is famous for her book Eat Pray Love, but Miller says she is less impressed with that than with Gilbert's most recent book, The Signature of All Things about a 19th-century botanical exploration. The Wall Street Journal calls the novel "ambitious" and "purely-imagined." If you want to do more than imagine this interview, get your tickets and join them at 7 p.m. at "The Fitz." The theater is at 10 Exchange Street in Downtown.
Summer festivals and such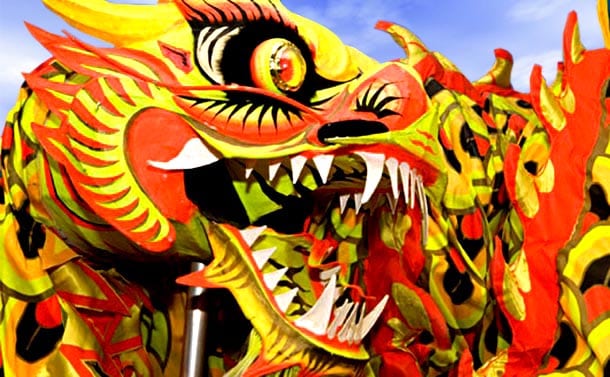 It is still festival time. Lake Phalen is the site for the Dragon Festival 2014. No matter where you live, it's worth the trip to see this display of music and dance, bright colors and bright sounds, theater and ceremony, and, of course, dragons. The event is free and includes children's activities and a wonderfully adorned view of one of Saint Paul's great lakes. The festival starts at 10 a.m. on Saturday, July 12, and Sunday, July 13, and goes until 5 p.m. both days. Activities are centered at Lake Phalen Park, 1600 Phalen Drive. Free parking is at the park and at Gustavus Adolphus Church.
Also on Saturday, July 12, is the seventh annual Art at St. Kate's outdoor arts festival. They will host over 100 juried artists on the grounds of St. Catherine University. This is a great chance to see and buy art from local artists at an event organized by artists for artists. Work displayed will be from just about every medium. Six artists from among the wealth of talent will be featured, including some of Minnesota's best known: Gary Rex Erickson, jewelry; Jim Sannerud, wood; Shawn Glidden, fiber; Lee Love, clay; Dee Kotaska, photography; and Wendy Penta, clay tiles. The event runs from 10 a.m. until 5 p.m. The campus is at 2004 Randolph Avenue. Free parking is available.
The new Green Line of the light rail ends in Lowertown, with Union Depot on one side and the Bedlam Theater on the other. All day and night on July 12, the area will be the site of For the Love, A Community Celebration. Union Depot, Bedlam Lowertown, and Black Dog Coffee and Wine Bar are putting on a HUGE spoken word, hip hop, music move-into-the-late-night bash. DJs and poets, dancers and shakers, posers and gazers will be there.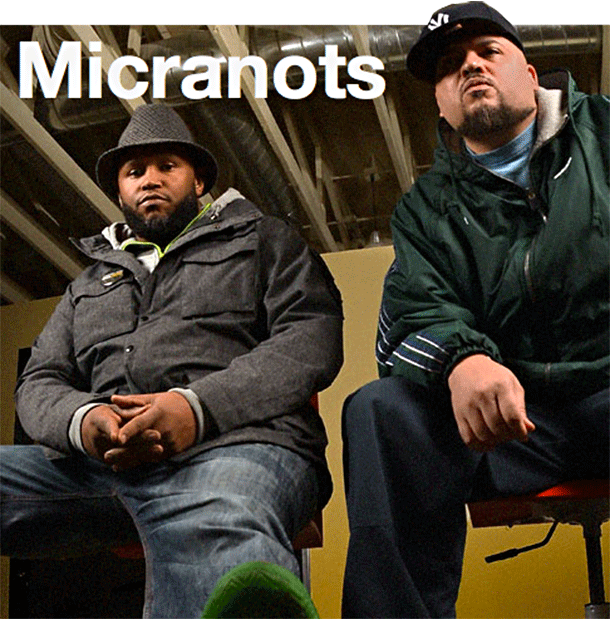 It will include some of the best word spinners and disc spinners in the Cities and a reuniting of Rhymesayer's The Micranots, who have played only one other show in the last 10 years!!! Hosts include ACE, Big Wiz of Long Doe Records, Chris Styles of KMOJ and Rob of the Thank You Rob Podcast. Our spoken word area is being curated by Sol Rebel Phoenix. The actions starts at 2 p.m. on Saturday, July 12, and goes until the wee hours of the morning. The Green Line's end is at 214 East 4th Street.
Theater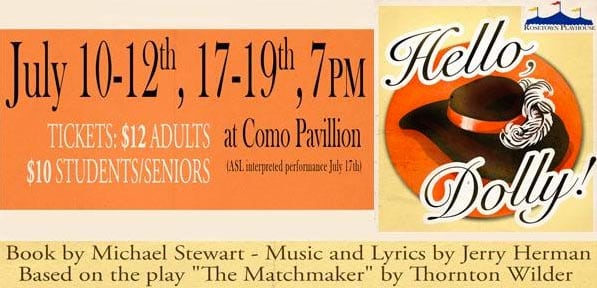 It is still the season of summer stock under the sky. Outdoor performances continue with a production of Rosetown Playhouse's Hello, Dolly. The bands are yielding for six nights over two weeks during Saint Paul's Music in the Parks season. This classic musical will be staged at the Como Lakeside Pavilion. This week, shows are scheduled for July 10, 11 and 12 and begin at 7 p.m. (Next week, they will take the stage on July 17, 18 and 19.) The Como Pavilion is at 1360 Lexington Parkway North.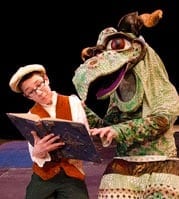 SteppingStone Theatre starts it run of The Reluctant Dragon. Kids and adults will love this musical in which an overly bookish boy meets a dragon that just isn't like dragons are supposed to be. But how is a dragon, or anyone else, supposed to be? You can get the answer starting Saturday, July 12, and in other showings that last through August 3. SteppingStone is at 55 Victoria Street North. Check calendar for show times and dates.
Other kid fun

The Saint Paul Public Libraries have a six-week series called Dress up and Boogie Down. Arlington Hills Community Center is the place where kids and their families can dress up and enjoy some free music and fun. Tuesday, July 8, is the first event, where the Bunny Clogs will play the music and a crazy hat is this day's dress code. They are telling us to bring a picnic dinner or grab some food at the Sizzling Wagon food truck. The fun starts at 5:30 p.m. Arlington Hills Community Center is at 1200 Payne Avenue. There is fun each following Tuesday through August 12 with a different "dress code" and band each week. Check out some or all.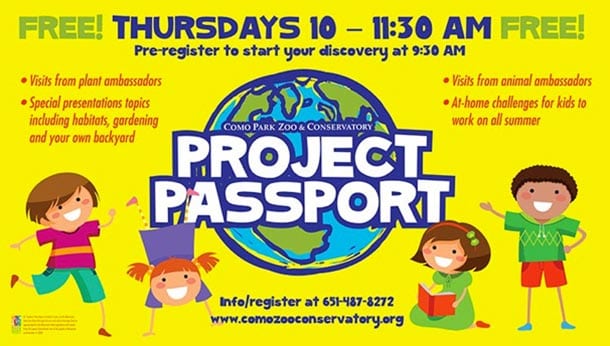 Every Thursday, you can take a Trip Around the World with Project Passport at the Como Zoo and Conservatory. Each week, elementary-aged kids and attending adults can join on a tour to a different place in the world. Activity stations, scavenger hunts, crafts and maybe an animal or plant ambassador are just some of the attractions. Registration isn't required, but you can sneak behind the gates of the zoo early if you do. Find out more here.
On Friday, July 11, the Red Balloon Bookshop holds a book release party for Kelsey Sutton's newest book, Where Silence Gathers. This story of revenge sets Alex poised to avenge with knife in hand. It is a suspenseful summer read for teens from an author whose prose sends the sensation of the moment up and down your spine. It's a party, so there will be refreshments. It all starts at 7 p.m. The Red Balloon is at 891 Grand Avenue.
Remaking history
The East Side Freedom Library (ESFL) recently opened in the former Arlington Hills library, one of Saint Paul's historic Carnegie library buildings, in the Payne-Phalen neighborhood. The library will house non-circulating research collections for learners and scholars. With the mission of preserving the history of the Saint Paul's East Side, the library is a place to collect and tell stories and to serve as a meeting place for the community and folks who want to talk about what matters. It will provide opportunities for community members from diverse backgrounds to engage U.S. history and interact in a setting of community learning.
On Monday, July 7, the library will host a discussion of Frederick Douglas's renowned 1852 speech, "What Does the Fourth of July Mean to the Negro?" Delivered in 1852 to the Ladies' Anti-Slavery Society in Rochester, New York, the speech is one that continues to resonate into the 21st century. Former Macalester professor Mahmoud El-Kati will lead the discussion. The event begins at 7 p.m., and the library is located at 1105 Greenbrier Street. Look for more events, or just stop in.
The Minnesota History Center has other ways to catch some of the history of Saint Paul with their pub and food crawls. Two this week will fill you with a few stories of Pig's Eye.
The first is History Pub Crawl: Working the West End. Hear tales from Saint Paul's oldest neighborhood and the Yankees, Czechs, Germans and Italians who gave it life. Check out Irvine Park, the German Brewery District and Upper Levee, with a couple of brew stops along the way. This event is on Wednesday, July 9. The bus leaves the History Center, 345 West Kellogg Boulevard, at 7 p.m. Make sure you get your tickets here.
On Saturday, July 12, get a taste of Saint Paul on the History Food Crawl: University-Rondo-Frogtown. This tour shows the present-day and historic diversity that is Saint Paul. The History Center invites you to "investigate Frogtown and the Hmongtown Marketplace and discover what was lost in Rondo, the city's historic African-American neighborhood. Experience the beauty of St. Agnes Catholic Church, one of St. Paul's architectural gems, and get to know the story of Pilgrim Baptist, home of Minnesota's oldest black congregation," and more. Plus you get to sample the foods that mark places on the palate and the heart of these iconic places. The tour bus leaves the History Center at 1:30 p.m. Get your tickets here.
Thanks for joining us for another TWISP. Between the History Center, the Saint Paul Almanac, Storymobile, the East Side Freedom Library, and the stories of our neighbors, elders and friends, we know where Saint Paul has been. So, "Where are you going?". Let our Almanac arts calendar help you decide. It's a path with many forks, so TAKE IT! Have a great week!