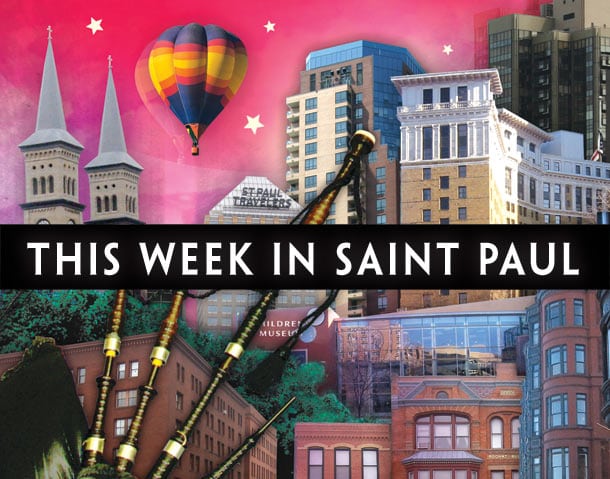 We have about a month of summer left. Folks who bring us all the State Fair fun have been breaking in the fairgrounds and getting ready for the great get-together. The summer has not been lazy for a lot of us, especially the young people who have been pedaling around Storymobile, which has been a great way for us to meet even more neighbors than we've collected through the years of publishing the Saint Paul Almanac. If you have not encountered the lure of the shiny red box and bike, look for us and we will ask, "Do you have a story to share with us?" We want you to tell us about one or many of the things you love about Saint Paul. Think about it. In the meantime, read about some other Saint Paul loves that might just bring a smile to your face.
In the Almanac Family
On Tuesday, August 5, Storymobile will be doing its part to help Saint Paul continue to build stronger, healthier, neighborhoods during National Night Out. Wherever you are, head down to the Peace Garden, 851 Aurora, 1–4 p.m. It won't quite be night, but it's a great launching point for the evening. Storymobile has been collecting stories at various places throughout the summer. On Thursday, August 7, Storymobile will provide the stage for our spoken-word gathering.
If you still have not had a chance to visit Storymobile, it is a moveable community engagement tool that makes it easy to share, display, collect, and generate the narratives that make Saint Paul the vibrant and diverse city that it is. What's more, Storymobile has mics, speakers, and a stage facet. Along with video recording capabilities, it can document some of the great spoken word that gets created and displayed each week at Soul Sounds Open Mic. As always, we are led by Tish Jones. The event starts at 6 p.m. at Golden Thyme Coffee Cafe, 921 Selby Avenue.
Words and Letters
On Tuesday, August 5, Weyerhauser Chapel on the Macalester College campus will be the site for a reading by Deborah Harkness, touring with the third book in her Discovery of Witches trilogy. In the last in the series, The Book of Life, Harkness brings back her protagonist, historian and witch Diana Bishop, and the otherworldly story that "deepens her themes of power and passion, family and caring, past deeds and their present consequences." This event is sponsored by Common Good Books. Macalester College is at 1600 Grand Avenue, and the chapel is the windowed, hexigon-shaped building on the south side of the street. The reading starts at 7 p.m.
Speaking of otherworldly trilogies, award-winning author Cynthia Kraack brings her speculative fiction tale to SubText on Wednesday, August 6. Published by Minnesota publisher North Star Press, her Ashwood trilogy explores the not-so-rhetorical question "If mega-multinational corporations ruled the world, would life be all that bad?" Kraack's hero, Anne Hartford, is a CEO in a world emerging from a twenty-first-century depression. It is a tale of tested values and personal strength. The reading begins at 7 p.m. SubText: a Bookstore is at 165 Western Avenue North, below Nina's Coffee Shop.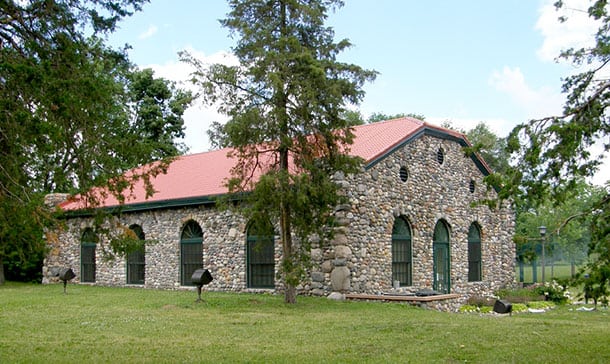 Red Bird Chapbooks is a Saint Paul-based publisher that "publishes chapbooks, broadsides and pamphlets that introduce aspiring and inspiring writers and artists to a larger audience." On Saturday, August 9, they are holding a Party/Picnic/Reading celebration. Picnic in the Park with Red Bird will celebrate the publisher's fifth year of publishing. Red Bird has chosen the Historic Como Streetcar Station on Lake Como off 1224 North Lexington Parkway. They invite us to join them as they "jump into our fifth year of publishing remarkable authors and their wonderful chapbooks." The party and picnic start at 6 p.m., and the readings begin at 7:30.
Music
Davu Seru is a busy man. A couple of weeks ago, he helped out Mankwe Ndosi as one of the featured spoken-word performers at the season's last Lowertown Reading Jams. This literary scholar performs a lot, but most often we see him behind the drums at some Twin Cities venue as one of the area's best improvisational jazz percussionists. On Tuesday, August 5, Davu is again paired with guitar virtuoso Dean Magraw for First Tuesdays with Dean Magraw and Davu Seru. As the StarTribune's Tom Surowicz says, "Magraw's liable to play anything from Coltrane to Irish jigs, but improvisation should be the main bill of fare, since Seru is known for his work with such intrepid artists as Milo Fine and George Cartwright." The Black Dog is at 308 Prince Street in Lowertown. Music starts at 7 p.m.

Speaking of Milo Fine, Davu, on percussion and cello, will again hit the stage at Khyber Pass Thursdays with Fine on clarinets and Fender Rhodes, and Benjamin J. Mansavage Klein on tuba. This is a great series with great musicians whose work will expand your musical vocabulary and your mind. Check out one if not all of the sessions. Khyber Pass Cafe is at 1571 Grand Avenue, near Snelling Avenue. Music starts at 9 p.m. Come early for supper and stay for the sounds.

If you did not get enough guitar earlier in the week, and you can never get too much guitar, Saturday is the Lowertown Guitar Festival. Held at Mears Park and sponsored by McNally Smith College of Music, the festival gets underway at 1 p.m. with free guitar workshops at the college. Starting at 2:30, performances begin on two stages, an acoustic stage and an electric stage. Looking at the lineup, I have to admit that I am familiar with only a couple of this year's artists. Those with which I am familiar I like a lot, and I am sure that those of us whose guitar skills are still catching up to these performers will be glad to sample between the two stages. Mears Park is at 221 East 5th Street, between Sibley and Wacouta Streets. Stay for a set or the whole day.
Festivals
What would Saint Paul be without St. Patrick's Day? The absurdity of neglecting that holiday aside, I am sure we would be fine. We would fill the spaces with Ceili dances, music, and things like The Irish Fair of Minnesota. Harriet Island has been reclaimed from the Mighty Mississippi, and it is ready to hold the largest Irish fair in the country. Starting Friday, August 8, through Sunday, August 10, there will be music, dance, a cultural area, and vendors to keep you fed and the day in your memories. The organizers say that the fair is an "authentic Irish heritage through a multitude of activities such as: step dance, traditional group dance, gaelic sports, Celtic marketplace, cultural displays, native Irish dogs, traditional tea room, Irish food and drink as well as several local and international bands." The three-day festival is free, and you might even be able to get a free ride via Metro Transit. Things get underway at 3 p.m. on Friday. Harriet Island is on the west bank of the river across the Wabasha bridge from Downtown, 200 Dr. Justus O'Hage Boulevard.
On one of the other bridges across the Mississippi, it is Art Crawl time, sort of. The folks on the West Side are not waiting for the fall Saint Paul Art Crawl. This year, on Saturday, August 9, Art on the Avenue starts at noon with the unfolding of artist Sarah Stengle's "Mile Long Book" along the Smith Avenue High Bridge. Follow the crawl up Smith Avenue for art, food, music, activities for kids, and a lot of people. This is one of the fastest and neatest emerging arts corridors in a great part of town. Take a look (and if you see Sarah, ask her "How's St. Anthony doing?").
Theater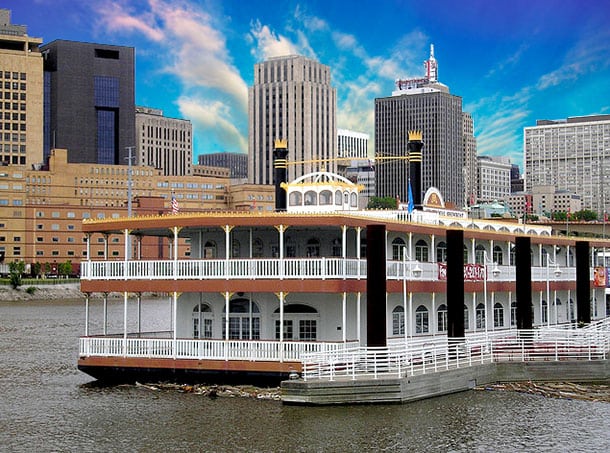 With all of the dry, pleasant weather we have had over the past several weeks, a lot of us might not remember that we had a lot of water in places where we used to have fun. Taste of Minnesota and the fireworks were not the only things to be chased out of Harriet Island about a month ago. The Minnesota Centennial Show Boat and the Paddleford boats lost a lot of show dates. They want everyone to know that they are back on the Mississippi and are making up for lost time.
With show dates extended through August 22, the Show Boat is staging Dr. Jekyll & Mr. Hyde. Peter Moore and Vern Sutton direct this production of the well-known, iconic cautionary tale of mad science and unintended consequences. No matter what your present-day Mr. Hyde looks like, it will be easier to bear if you get a taste of the Show Boat's Musical Olios, musical interludes from the days of vaudeville. In this classic tale of good versus evil, Dr. Hyde risks the love of his life, his own life, and maybe the future of humanity. You can watch the tale unfold on the waters of the Big Muddy. For information on show times and dates and directions, check here. Enjoy the ride.
The Lexington-Hamline Community Theater is sponsoring a reading series of classic comedies. The readings are held in homes, are quite informal, and include a potluck supper. On Friday, August 8, they will host a reading of Hay Fever by Noel Coward. Classic Comedies Reading Series lets you be the performer. No previous acting experience is required, just a desire to share a meal and classic comedy. The potluck starts 6:30 p.m. The reading begins at 7 p.m. They will meet at 1184 Portland Avenue, west of Lexington Parkway South.
More "Booked" Art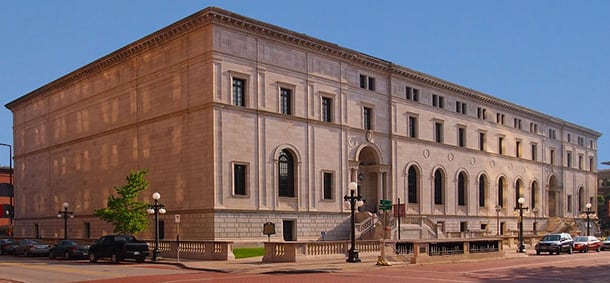 On the heels of the Saint Paul Almanac's RE:BOOKED project, The Saint Paul Public Library is holding an open call to redesign the image on our library cards.

I think my Saint Paul Public Library card looks pretty cool. Maybe I am being nostalgic about the warm feeling my current card gives me every time I pull it out or I see someone for whom it is the top card in the collection of plastic in their billfold. Cool or not, the library is looking for some great designs. Five, to be precise.
One of those five designs could be yours. Now until September 5, the Library Card Art Contest is underway. The library says, "Everyone—kids, teens, and adults—who lives, works, or attends school in Saint Paul is welcome to enter the contest." I hope this means that our neighbors will create a gallery of images. Besides giving yourself a chance to have your art on cards that will make their debut in November, you have a chance at winning your choice of a $100 gift card from either Micawber's Books or Cossetta's Italian Market and Pizzeria.
The winning artwork and honorable mentions will be announced on September 19, and artwork will be displayed at the George Latimer Central Library, 90 West Fourth Street, in downtown Saint Paul, during the Saint Paul Art Crawl, October 10–12.
Get out on the town. Don't forget that Music in the Parks continues, as does Como Zoo's Groovin' in the Garden as well as Music in Mears and Nine Nights of Music at the History Center. Find more ways to enjoy a relaxing summer evening with Outdoor Summer Movies, sponsored by The Friends of the Saint Paul Public Library in the Central Library Court Yard, and Movies in the Park.
Most importantly, you cannot plan your week or leave the house without checking the
Almanac arts calendar. (If I were you, I'd look at it now and take a few notes.)
It has been a glorious summer. Let's keep the winning streak going. See you on the town.