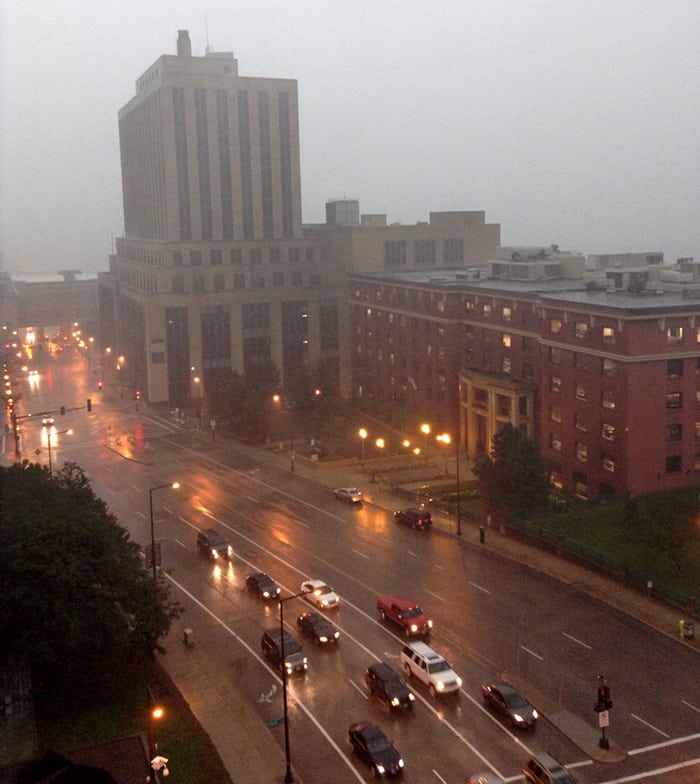 Polar vortex. El Niño. El Niña. Swirling weather concoctions made it nice to get out and enjoy our fair city. We will see what this week brings, as far as sun and warmth and cold and beautiful colors. Who knows how long before it gets cold and icy, but we will continue to have great reasons to get out and great things and people to see. I have a few ideas for this week. Maybe you have some, too.
Almanacians
Tuesday, October 21, is a special edition of Saint Paul Poet Laureate Carol Connolly's Readings by Writers. Carol has invited several local mystery writers to greet the air of Saint Paul's haunted past. She is hosting: Carl Brookins, mystery writer and reviewer; author Barbara Deese, who, after college, became one of thirty-three female air marshals in the United States; novelist and criminal defense attorney Allen Eskens; one of the Saint Paul deans of mystery novels, Erin Hart, an author whose archaeological crime novels are set in the mysterious boglands of Ireland; Saint Paul native Mike Faricy, who splits his time between the saintly city and Dublin, Ireland, and writes books of no redeeming social value…crime fiction, theoretically with a sense of humor; Mickie Turk, author of suspense novels The Delilah Case and Made in the Image and who has worked independently and commercially in film, photography, and journalism; Susan Koefod, author of the "Arvo Thorson" mystery series; and another dean of mystery, David Housewright, a reformed reporter and ad man, and recipient of an Edgar Award from the Mystery Writers of America as well as a three-time Minnesota Book Award winner. The reading is, as always, at The University Club of Saint Paul, 420 Summit Avenue. Music from violinist Mary Scallen and flutist Jim Miller starts at 7 p.m. Authors take the stage at 7:30. Club members and nonmembers are welcome to do dinner on their own starting at 5 p.m.
Still hungry for more local writers' work? Cracked Walnut is serving up more for another week's helping of the Saint Paul Almanac Literary Festival. On Wednesday, October 22,the series moves to Hamline Midway Library. 2015 Almanac authors Judy Hawkinson, Deb Runyon, Lisa Yankton, Jody Huber, and Sarah J. K. Koper will share their stories. This reading starts at 6 p.m. The library is at 1558 W. Minnehaha Avenue, a block east of Snelling Avenue.

On Friday, October 24, the Lit Fest moves to Amore Coffee. Reading their work will be Chris Vaugh, Scott Bade, Susan Koefod, Amy Brendmoen, Deb Runyon, and Tim Otte. This reading is close to our West Side neighbors, and it is a great, comfortable spot for all of us. The address is 879 Smith Avenue South. The reading starts at 7 p.m.
Words and Letters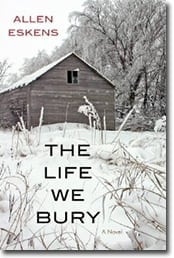 Have you ever spoken to a murderer? Chances are you have, but the various realities of the act were likely veiled by some kind of veneer that made such an implausibility seem plausible, even if it was the gift of a well-paid attorney. The power of fiction is that we get to live some of these fantasies, and they remain that: fantasies. In his new book, The Life We Bury, Allen Eskens takes us on a journey of a young man whose challenge is to get the story of a dying Vietnam veteran and convicted murderer before his life and story pass. Common Good Books hosts the book launch on Monday, October 20. The event starts at 7 p.m. The bookstore is at 38 South Snelling Avenue.
On Saturday, October 25, The Friends of the Saint Paul Public Library take us on a haunted tour of the oldest cemetery in Saint Paul, the Oakland Cemetery, as they host author James Silas Rogers,
who will read selections from his collection of essays, poems, and stories, Northern Orchards: Places Near the Dead. Rogers's work has appeared in a wide range of journals, and he is a member of the Association for Gravestone Studies. The cemetery is at 927 Jackson Street, but they ask folks to meet at the chapel, which has its easiest access off Sycamore Street. The event begins at 2 p.m.
Holiday
Halloween is coming, and what is a grown-up to do? Suggestion number one is to head to Landmark Center for Gangster Ghost Tours. On Thursday, October 23, from 6 to 9 p.m., you can get a haunted tour in lights low enough to entice the ghosts of the likes of Ma Barker, 'Creepy' Karpis, and John Dillinger, along with a bunch of other long-lost gangsters who left their mark in Saint Paul. This tour is only $5 and space is limited, so call 651.292.3063 to make your reservation. Landmark Center is at 75 West 5th Street, across from Rice Park.
Beginning Saturday, October 25, BareBones will hold their twenty-first Halloween Puppet Extravaganza, Metamorphosoup. BareBones calls their show "a community-created spectacle pageant of larger-than-life puppetry, drama, stilting, dance, fire, song, and music that honors the circle of life by celebrating its seasonal arc of death in the Fall." Much like the Almanac, BareBones works to "bring art into the community and the community into art." Each performance includes food provided by Sisters' Camelot and music from the Brass Messengers. More shows are Sunday, October 26; Thursday, October 30; Friday, October 31; and Saturday, November 1st. Each show starts at 7 p.m. at Hidden Falls Regional Park, 1415 Mississippi River Boulevard.

More fun for the grown-ups on Saturday is the seventh annual Lowertown Entertainment District Boos Crawl & Costume Contest. Start out at Union Depot and win a prize for your groovy costume, and then head out on a meander getting stamps at several Lowertown establishments and win another prize. It all starts at 7 p.m. Union Depot is at 214 East 4th Street. Bring your over-21 ID.
What About the Kids?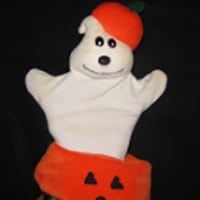 Metamorphosoup may (or may not) be too much for the younger kids, but the holiday is really for kids, so there are a couple of things we want to make sure you know about. The first is at Dreamland Arts. In the morning, on Saturday, October 25, they will stage their Stuffed Animal HALLOWEEN Show. Kids three and older can bring their favorite stuffed animal and a grown-up with a camera as host Leslye Orr animates the whole gang. It is theater and imaginative play that is followed by a tea party for the animals. Sign-up is recommended. Dreamland Arts is at 677 N. Hamline Avenue. The show starts at 11 a.m.

On Sunday, October 26, head back down to Landmark Center for storytelling, music, crafts, treats, and a costume parade. It is the Great Pumpkin Halloween Festival, part of the Sundays at Landmark series. It's a lot of fun for the family that goes from 1 to 3 p.m. Again, Landmark Center is at 75 West 5th Street in Downtown.
Community
On Saturday, October 25, check out the Fairview Underpass Party. Bring a blanket and lean back at the Walk-In Cinema, featuring community videos of local music, dance, arts, and garden projects on and near the Green Line, curated by Twin Cities placemaker extraordinaire Robyn Hendrix. It is also a time to bring your ideas about how you would like to see that stretch of road under Interstate 94 changed into a more hospitable bike- and walkway. Or it is just more fun created by Making Fairview Friendly Project. They will also have free pizza, popcorn, s'mores around the campfire, games, hula hoop…you can even make a mask with the SPARKit trailer. Artists Mira Kehoe and Heather Cole will also provide living and participative art-making. There's more, so check it out on Fairview Avenue between Shields and Iglehart Avenues. They will have it lit up between 7 and 11 p.m.
Music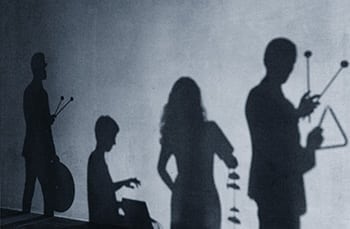 On Monday, October 20, Yarn/Wire will be at Studio Z. Based in New York, Yarn/Wire is Ian Antonio and Russell Greenberg on percussion, and Laura Barger and Ning Yu on pianos. They are said to be noted for their "spellbinding virtuosity," but you could get as much of a sense of their work from their name, weaving yarn of movement using the sounds from the piano wire, utilizing the piano as tonal percussion and percussion to create tone. This is their Twin Cities debut. They will play for us at 8 p.m. Studio Z is at 275 East 4th Street, Suite 200.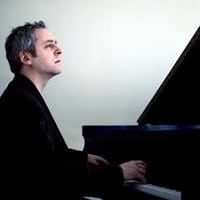 The Saint Paul Chamber Orchestra continues their romp through the Beethoven catalog with their performance of Eroica Symphony. The program for this concert includes two pieces by Charles Ives as well new artistic partner Jeremy Denk (director and piano) performing Mozart's dramatic Piano Concerto No. 20. Eroica is considered a timeless favorite among Beethoven's works and is well suited to the SPCO's collected musicians. The Orchestra will stage three performances at the Ordway Center, 345 Washington Street in Downtown: Friday October 24, at 10:30 a.m. and again at 8 p.m., and Saturday, October 25, at 8 p.m.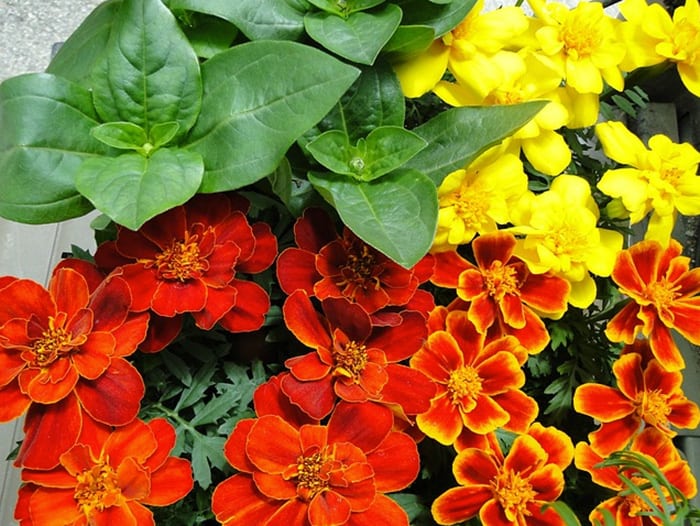 What else could there be? A lot. Find it in the Almanac arts calendar. The marigolds outside my window are hearty, like the landscape we're making with art, literature, and community. Pick one or all of the flowers before it gets even too cold for them. Have a great week!