As you will see, Thursday is a busy day in the Saint Paul arts world. Besides a lot of author readings and various artistic performances, it is Give to the Max Day. Maybe you should write this down. (I did.) Of course, you can always take a look at the Almanac arts calendar.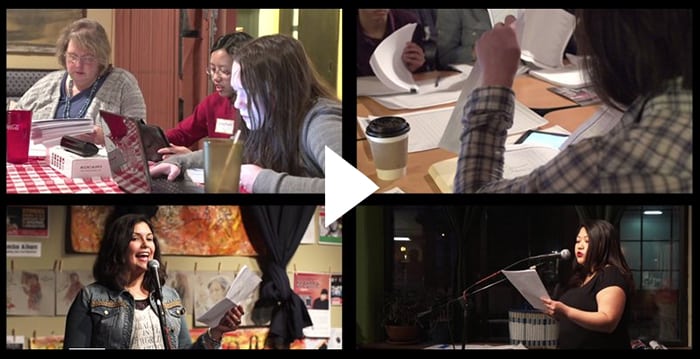 Words with the Almanacians
Two of the Almanac's signature reading series will fill the air on Thursday night.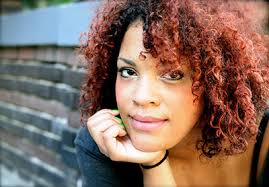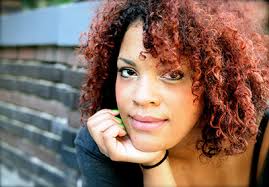 At 6 p.m. on Thursday, November 13, Lisa Brimmer will headline Soul Sounds Open Mic. You might know her from her work High Society. She is a poet and playwright residing in Minneapolis. In 2009, she attended the Juniper Summer Writers Institute weeklong workshop with Dara Weir. Brimmer was a fellow through the Givens Foundation for African American Literature in 2009. In 2010, she was a Playwrights' Center Many Voices fellow. Her work has been produced by Bedlam Theatre's 10 Minute Community Play Festival. Her poetry has been published in the Summit Avenue Review and Konch Literary Magazine and featured in the Lowertown Reading Jam Series, the Pillsbury House Theatre's Late Nite, and The Loft Literary Center's EQ (Equilibrium) Spoken Word Series. Come hear Lisa and bring your work to share. The meeting place: Golden Thyme Coffee Shop, 921 Selby Avenue (at Milton).
The 2015 Saint Paul Almanac Literary Festival #13 continues on November 13 at Ginkgo Coffeehouse. This reading features Libby Donohue, Julia Klatt Singer, Robert Hale, Mary Stein, Rebecca Diaz, and Greg Watson. Ginkgo always has a warm glow, lighting up the corner of Snelling and Minnehaha Avenues (721 Snelling Avenue North) just down from Hamline University. This strong lineup starts at 7 p.m.
More Words and Letters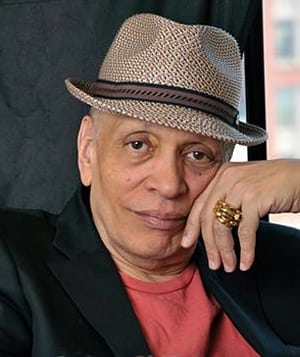 Monday night, Walter Mosley, author of the famed Easy Rawlins series will be at the Jewish Community Center for the kickoff of Mount Zion's Twin Cities Jewish Book Series. Yes, Walter Mosley is a descendant of two of the most definitive diasporas in the Americas: the African and the Jewish. Mosley is the son of a black man and an Eastern European Jewish woman and notes this heritage as it has formed his art. On Monday, he will share his newest Easy Rawlins mystery, Rose Gold. It is set in the turmoil of Patty Hearst/black power era Los Angeles. How could you make that slice of history more interesting? Figure the kidnapping of the UC Berkeley daughter of an arms dealer. I'll leave the rest to your imagination until tonight when you can hear it in person. The JCC is at 1375 Saint Paul Avenue. The reading starts at 7 p.m.
Several years back, our partners at the Givens Foundation for African American Literature invited Nikki Giovanni as part of their NOMMO Author Series. This time, she will be at Arlington Hills Library as a part of Club Book. With a pen and a mouth, her fierce, dynamic, and strong voice needs the paper and the waves of air to hold her range of emotion, spirit, intelligence, wisdom, and art. Whether she talks about Richard Nixon, Rosa Parks, or Spike Lee, she will tell you the truth without mincing words. It is no wonder that she is the author of twenty collections of poetry, a children's book co-author, and a literary award winner. Giovanni's appearance is hosted by the Saint Paul Public Library. Club Book works with the library systems in the seven-county region to bring bestselling and award-winning authors to Twin Cities audiences. The Arlington Hills Library is at 1200 Payne Avenue on the East Side. The reading starts at 7 p.m. I don't know how long it will go. I first heard Giovanni at the Hungry Mind Bookstore in the 1990s, and what I know about hearing her is that you'll want to hear it all and more.

Sunday, November 16, is Local Author Day at SubText: a Bookstore. Visit with the following local authors: Jill Breckenridge, author of Sometimes: Poems (all of the poems start with "Sometimes"); Robert Seckler, author of Controlling, a thriller involving air traffic controllers; Stacy Verdick Case, author of An Intimate Murder, Book 3 in the Catherine O'Brien mystery series (stacyverdickcase.com); Papa Faal, author of A Week of Hell, about the horrific events in The Gambia in 1981 (www.spfipub.com); Marilyn Rausch and Mary Donlon, authors of Writing Can Be Murder, the next book in the Can Be Murder series (rauschanddonlonauthors.com); and Patricia Hoolihan, author of Storm Prayers: Retrieving and Reimagining Matters of the Soul. It all starts at 12:30 p.m., and a new author takes the stage each half hour. SubText is at 165 Western Avenue, below Nina's Coffee Shop at Selby.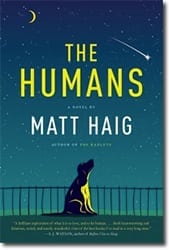 Lastly, we are giving you a heads-up because it takes some of us longer than a day to find, buy or check out, and then read a book. Next week is the next installment of Books & Bars. They will be reading The Humans by Matt Haig. Head to the bookstore or your library for your copy and then join the fun. The "club" will be meeting at a new venue, The Happy Gnome. Why should you go? Well, because thanks to the Friends of the Saint Paul Public Library, it's free. Because you will meet interesting people. Because Haig's book is an interesting thriller from another world. Or maybe because we are all more fixated on the idea of gnomes than we want to admit. Everyone meets on Tuesday, November 18. Socializing starts at 5:30 p.m. Find the Gnome (if he does not elude you) at 498 Selby Avenue.
Music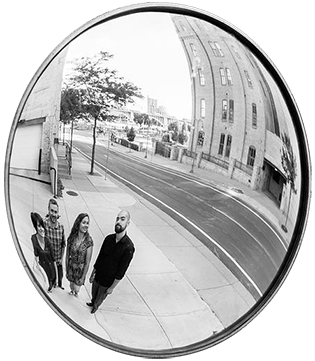 MATRA is vibist Andres Crovetti, marimbist Jenny Klukken, drummer Mathew Solace, and tabla player Krissy Bergmark. They have fun, percussive, and melodic tunes that are influenced by world music and pop jazz. They will perform at the Black Dog Coffee and Wine Bar on Wednesday, November 12. MATRA has a tight chemistry that brings a special groove to their combination of instrumentality. The Black Dog is at 308 Prince Street. The show starts at 7:30 p.m.
Dance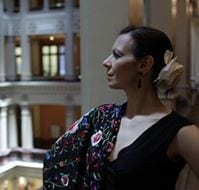 For the past four years, Sendero Flamenco has held monthly Roma-inspired performances of dance and music called The Gathering. On Saturday, November 15, they will hold The Final Gathering, a kind of star-studded review with the best of the best performers. This has been a great recurring event at the Black Dog. The studio has been a fixture in Lowertown, participating in many events and providing instruction in the art and meaning of flamenco. They say, "There are many facets to the art of flamenco: guitar, dance, singing, percussion, food, wine and juergas to name a few. We aim to provide opportunities to experience flamenco up close and personal with different artists and aficionados." The Gathering is an excellent way to experience this, and Saturday is your last chance. Get your ticket at the door or get special seating and service by purchasing your ticket here.
Also on Saturday, Bedlam Theatre will bring the artistic voices from the West Coast and Midwest together for Absolute Bliss: West Coast and Midwest Choreography, presented by Fire Drill. Dancers from the Twin Cities, Oakland, and Portland will blend their crafts, unfolding throughout the evening and engaging the experimental and contemporary forms and expressions. It is a free-flowing cacophony of movement. It starts at 7 p.m. Bedlam is at 213 East 4th Street.
Theater
Penumbra Theatre has two things going this week. On Monday, November 10, is the next of the "Let's Talk Theatre" series hosted by company co-director Sarah Bellamy. This edition of the social gathering is Let's Talk Theatre: An Evening with Petronia Paley and Liza Jessie Peterson. Writers and performance artists, Petronia Paley and Liza Jessie Peterson discuss their one-woman shows staged by Penumbra. The ninety-minute event starts at 5:30 p.m. Penumbra is at 280 Kent Street.
Currently running at the Penumbra is the show The Peculiar Patriot , written and performed by Liza Jessie Peterson. It is the story of Betsy Laquanda Ross, who is making a memory quilt for "POWs," prisoners of the war on drugs. She visits women's prisons in New York, boosting morale for inmates. As she sews the quilt, she also calls into account the criminal justice industry and its impact. The show runs this week from Thursday, November 13, to Saturday, November 15, at 7:30 p.m. and Sunday, November 16, at 2 p.m.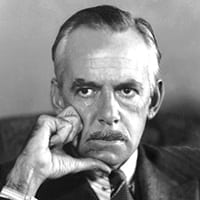 Eugene O'Neill's The First Man is being performed by the Lex-Ham Community Theater. This classic is the story of the pregnant wife of a famous career-focused anthropologist. News of the pregnancy sparks strong reactions from family and friends in the community of Bridgetown, Connecticut. This week, performances are November 13, 14, and 15 at 7 p.m. The Thursday, November 13, performance is pay-what-you can. There are also shows on November 21 and 22. All are at the Minnesota Historical Society's James J. Hill House, 240 Summit Avenue.
Kids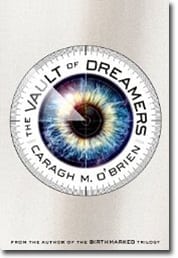 It is a big week for Red Balloon Bookshop. On Friday, November 14, Caragh M. O'Brien will be at the store with the first book in her new series, The Vault of Dreamers. This young adult fiction is described as a fast-paced, psychological thriller about what happens when your dreams are not your own. The event starts at 7 p.m.

Also, this month Red Balloon turns 30! They are having a big, day-long bash featuring stories, science, songs, art, and engineering! There will be a special Storytime with Sara Waters and song with the Roe Family Singers. There will also be balloons (maybe in colors other than red), face painting, an in-store book-themed scavenger hunt, giveaways, and CAKE! The Red Balloon is at 891 Grand Avenue.
Also on Saturday, the Loft Literary Center will be helping young people in grades 1 through 3 with their writing. "Let Your Imagination Soar Writing Class" is about writing about magical, mythical beings. If that's your thing and you have stories to tell, this is a place to spend a couple of hours honing your craft and creating some fun. The class meets at the Merriam Park Library, 1831 Marshall Avenue, from 2:00 to 3:30 p.m.
Getting Out
Shop by Candlelight at Selby and Snelling is on Thursday, November 13, from 6 to 9 p.m. This corner (and storefronts a block in any direction) has everything from high-end, high-context bric-a-brac to vintage clothes to a morsel to eat. This corner and some shops close by will have their sidewalks lit with luminaries, treats, sips, and deals at each business. Cadenza Music will have live jazz, and the SweatShop will have a spinning class on the sidewalk. The folks on the corner think this is a great way to kick off the holiday shopping season.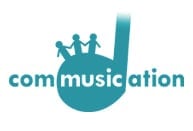 On Friday, November 14, you get a chance to see one of the great dedicated arts spaces along the Green Line, all while helping an important cause. Do the Dow: an Art Open House features the studio work spaces of some of our Central Corridor artists and is a fundraiser for comMUSICation, a program that uses music to help young people develop leadership, problem solving, and musicianship. The artists at the Dow invite you to meet local artists and enjoy some wine and cheese as artists have a silent auction of their work and perform selections from their fall season. The Dow building is at 2242 University Avenue. Folks will start to gather at 6 p.m. All proceeds go to comMUSICation.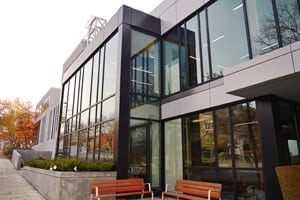 Last week, the Sun Ray branch of the Saint Paul Public Library celebrated its reopening. This week, the celebration moves to another neighborhood. Sunday, November 16, is the Grand Reopening of the Highland Park Library. It is another busy day with music, fun, and treats. Music includes the Menken Brothers Jazz Trio, the Clearwater Hot Club and Balalaika Orchestra, and lute music by Rick Griffith and Phil Rukavina. The day will also include teen maker activities and art projects with Saint Paul's Artist-in-Residence Amanda Lovelee. There is a lot of fun for younger kids, too. The celebration is from 1 to 5 p.m. Highland Park Library is at 1974 Ford Parkway.
A Favor for Your Favorite
Finally, I hate to ask, but asking is important. This week, we really need your help. As you may know, Thursday is GiveMN's Give to the Max Day. I don't want to wear you out over the yearly kerfuffle, but the Almanac needs two things from you on your way to a lot of great events: Take action. Sound off! Take action by going to GiveMN now. (You can schedule your donation for Give to the Max day, November 13.) Sound off by sharing our GiveMN page on Facebook and Twitter and in any other virtual or tactile fashion that suits the way you connect with people. We would like to keep bringing you stories and voices, and sharing these art-spaces with our neighbors.

I hope you will join me for Give to the Max Day, and I hope you will join me for some of this great literature and art. If you need any more idea, as always, check the Almanac arts calendar. In the meantime, have a good week.