Wednesday, November 26, Nimo Farah presents "The Crooked Rib?!" at the Lowertown Reading Jam!
The Saint Paul Almanac is pleased to announce the premier performance in its 2014–2015 season of acclaimed Lowertown Reading Jams, which celebrate the rich literary history of Minnesota's capital city and the widely popular genre of spoken word.
Nimo H. Farah uses language to express things she finds too confusing. Her current undertaking is to develop her skills as an orator while blending Somali and English. She thinks herself charming and hilarious in the Somali language, but rarely does that humor translate into English. Her poetry and short stories have been published in Water-Stone Review, the Saint Paul Almanac, and the Loft Inroads chapter book. As a storyteller she has shared her words at the Black Dog Café, the Loft, and Pillsbury House. She co-founded SALLI, a nonprofit organization promoting art and literature in the Somali community. She is currently a Loft Spoken Word Immersion Fellow and a 2014 Bush Fellow.
"The Crooked Rib?!" Lowertown Reading Jam will be presented on Wednesday, November 26, 2014, from 7:30 to 8:30 p.m. at the Black Dog Coffee and Wine Bar, 308 Prince Street in Saint Paul. All ages, no cover, donations welcome. Food and beverages for sale.
Featuring performances by
Amoké Kubat ♦ Kristy Clemons ♦ Erin Sharkey ♦ Sarah Dayley ♦ Ifrah Mansour ♦ Leah Nelson ♦ Mayda
♦ emcee Robert Karimi
Our patience with the world bends and breaks us over and over again. Yet, we twist, turn, and continue dancing and dreaming. We continue to balance pain with pleasure. Through the roar of laughter, the recitation of poetry, and the sharing of stories, we connect and make beautiful, peaceful, and powerful bonds. We are courageous. We are playful. We are brilliant. We are magical. We are resilient. We are creators. We are nurturers. We are wild. We are women. And this bridge is our back!
Amoké Kubat, M.Ed. has been actively involved in empowering children, youth, and families as an educator and artist in North Minneapolis since 1989. In January and April of 2010, Kubat wrote articles entitled "Her Name was Ernestine" and "In the Spirit of the Mothers" which were published in the literary publication Recovering the Self: A Journal of Hope and Healing.
In researching the lives of these young black children, she learned their mothers were dead or absent due to what she labeled "living deaths": incarceration, substance abuse and addictions, violence, poverty, mental and physical illness or disabilities. She began to recognize the impact of her own absent mother in her own life. The book Missing Mama: My Story of Loss, Sorrow and Healing, published by Respondability Inc. in February of 2012, is Kubat's personal memoir (of the same topic).
She is the founder of YO MAMA: The Mothering Mothers Institute, where mamas exchange traditional and non-traditional women's work skills through art-based activities. She is a recent Intermedia Arts' Beyond the Grant Pure Artist and is working on Sorrow Songs: Mine, Yours and Ours. She currently lives and teaches in North Minneapolis.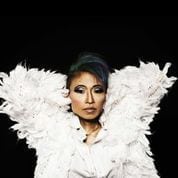 Mayda is a young yet seasoned Korean adoptee multi-musician/artist/producer from the land of 10,000 Lakes. Mayda's music has been featured locally as well as internationally. Many of Mayda's songs have been on the Rachael Ray Show, Good Morning America, KFC youtube, Reebok Seoul commercials, Jersey Shore, and cable networks such as Showtime and MTV. Recently, Mayda signed with Musicaroma/Feel Good Inc., a South Korean Indie label. On a her three-week tour in Seoul, Mayda was able to meet her birth parents for the first time, a trip documented on public television as well as in media print. Earlier this year, Mayda's debut European tour included stops in Ireland, Germany, Copenhagen, Spain, and Sweden! After returning to the US, Mayda is releasing a brand new batch of songs in the beginning and end of this year in addition to collaborating with Mu Theater Arts. See more about Mayda at http://www.imaydasong.com and in this piece from City Pages.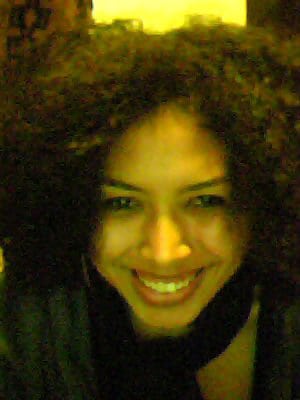 Kristy Clemons is an emerging writer born and raised in Minneapolis. Her background as a dancer, community organizer, daughter, sister, thinker, healer, and woman influence her word explorations. She writes as a way to learn, heal, and grow.
Leah Nelson is a Zimbabwean dancer, choreographer, actor, producer, and director with a passion for organizing for social change through the arts. She first came to the United States at age 17 when she was chosen to represent Zimbabwe at the International Choreographer's Workshop at the prestigious American Dance Festival, eventually graduating with a BFA from University of North Carolina School of the Arts.
Nelson was born in Zimbabwe and graduated with a BFA from the University of North Carolina School of the Arts. She is a Fellow of the Institute of Cultural Development (2002), and a recipient of a McKnight Fellowship for Dancers (2002) and a Bush Fellowship for Choreography (2004). She was twice nominated for Sage Awards in Performance (2006 & 2014). She performs and teaches nationally and internationally in venues like Brooklyn Academy of Music, Zellerbach Theater, PS122 in New York, Carleton Dance Festival in Rio de Janeiro, and the Zanzibar International Film Festival, and has developed performances with groups like youth in wheelchairs and members of SEIU Union.
Erin Sharkey is a prose poet, essayist, educator, and graphic designer who is passionate about creating events and spaces where community and art are vital. Erin is a co-founder of Free Black Dirt, an artist collective committed to creating original theater and performance, hosting innovative events, organizing local artists, and promoting and supporting the emerging artists' community in the Twin Cities. Free Black Dirt seeks to spark and engage in critical conversations. Erin is currently pursuing an MFA in Creative Writing at Hamline University. You can visit her at freeblackdirt.com.
Sarah Dayley is a poet, artist, and sometimes-educator, originally from Oakland, California. Her work touches on experiences and histories of survival, states of hungriness/desire, love, Jewishness, and the action of truth-telling. These days, she lives in Minneapolis, where she is at work on a portrait series and is finishing up the manuscript for her first full-length book of poems. You can find more of her stuff on her website: sarahdayley.wordpress.com.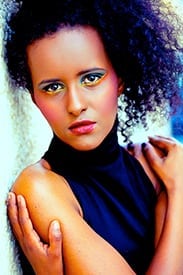 Ifrah Mansour is a multi-disciplinary artist who blends improvisational storytelling, poetry, photography, movement, and installations made from recyclable materials. Off-stage, she enjoys teaching East African elders, leads a craft circle program and Healspace gatherings, tends to community gardens, and is in training to be a bike mechanic. Recent works include Global Taxi Driver at Intermedia Arts, Deer Stew at Spinning Stories Bike Tour, Things Are You The All at Red Eye Theatre, Somalia Chalk Art at Somali Independance Celebration, Shine at CAIR Gala, I Remember at Twin-Cities World Refugee Day, Student at O'Shaughnessy Auditorium, West-bank Footprints at SPNN, and IM series at Patrick's Cabaret and Bedlam Theatre. Upcoming shows include ii-Sheeg at Bedlam Theatre, Guri.Hogar.Home at Pangea World Theatre, East-African Women Storytellers at Maplewood Community Center, and IM series at multiple venues.
At root a storyteller and community engagement specialist, Robert Farid Karimi mixes humor, rasquache aesthetics, and performance to communicate poems and stories that feed audiences an interactive cross-cultural collision of joy, pop culture, and personal history in theatres, grocery stores, backyards, and off-Broadway. He is a world traveler who adds the international flavors to his work on stage and kitchen and whose writings have appeared on NPR and in newspapers, literary journals, and anthologies, most recently Asian American Literary Review. A national poetry slam champion, he has been featured throughout the country at venues such as the Nuyorican Poets Café, Def Poetry Jam, The Chicago Theater, and The Loft. His visual work and public engagement artwork is exhibited at museums and community artspaces worldwide. Throughout the last twenty-two years, he has designed and led arts education opportunities for all ages; taught university performance workshops; mentored the next generation of arts leaders; and shaped the voice of mixed culture arts and literature around the world. Creative Capital, the NEA, the MAP Fund, Zellerbach Foundation, and MSAB have invested in his recent projects, all of which include a community of multidisciplinary artists. He works at ThePeoplesCook as an arts educator, public engagement deviser, playwright, director, and community arts consultant. He is fresh off an appearance in Sheboygan, where he performed Viva La Community, with his trademark interactive cooking and eating experience filled with song, dance, and stories of food and family. He has lived and worked in Minnesota since 2006 and is originally from the San Francisco Bay area. See more at www.ThePeoplesCook.org.