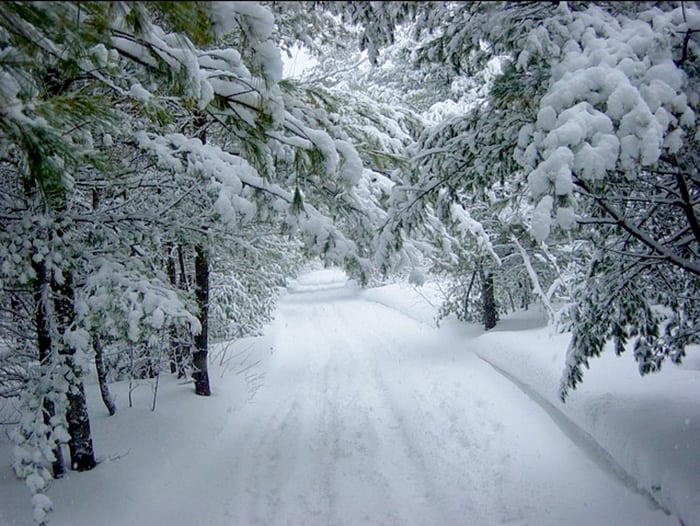 Yes, it's winter, several weeks early. In honor of an early winter, I won't make you stand here freezing for long. We'll get right to the business of art and literature and culture. Also, since we haven't the sanity to avoid this weather, maybe I can help infuse a little sanity into your holiday plans.
The Almanacians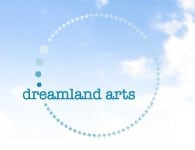 Holidays mean celebration. Holidays mean family. The concept and reality of family can bring the greatest of joys or the deepest stress. It is all about stories: the stories of our past, the stories of today, and the stories we tell at the holiday table. Those stories have always been my favorite part of the holidays, and we can start this Thanksgiving holiday with the Almanac family in our last Almanac Literary Festival event of the year. On Monday, November 24, Dreamland Arts will host 2015 Saint Paul Almanac Literary Festival #16. Reading tonight will be Stephanie Schultz, Dain Ingebretson, Sunny Hilden, Liza Allen, Kate Lucas, and Ibé. Dreamland Arts is at 677 North Hamline Avenue. The reading is at 7 p.m. We must thank, once again, Cracked Walnut for organizing another great fest. Sixteen readings and over eighty authors! A special thanks to David Stein and everyone who came out for the these great stories.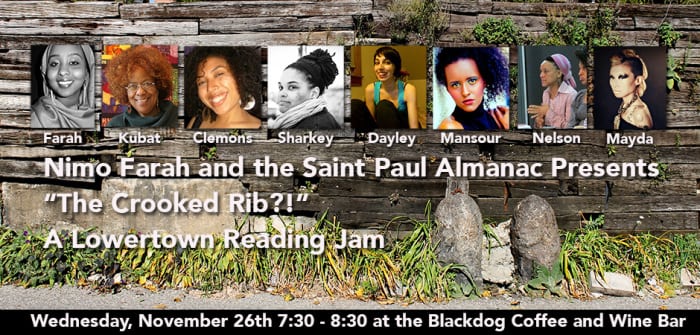 With our family's last Almanac Lit Fest event, we begin a new season of another family tradition, the first of this season's Lowertown Reading Jams. On Wednesday, November 26, the Black Dog Coffee and Wine Bar is the location for "The Crooked Rib?!", hosted and curated by an amazing poet, performer, Reading Jam veteran, and recently minted Bush Fellow, Nimo Farah. Nimo invites seven other word artists to "The Crooked Rib?!" to share their work on the theme that she describes as follows:
"Our patience with the world bends and breaks us over and over again. Yet, we twist, turn, and continue dancing and dreaming. We continue to balance pain with pleasure. Through the roar of laughter, the recitation of poetry, and the sharing of stories, we connect and make beautiful, peaceful, and powerful bonds. We are courageous. We are playful. We are brilliant. We are magical. We are resilient. We are creators. We are nurturers. We are wild. We are women. And this bridge is our back!"
Joining Nimo on stage Wednesday will be a strong lineup of women: Amoké Kubat, Kristy Clemons, Erin Sharkey, Sarah Dayley, Ifrah Mansour, Leah Nelson, and Mayda. Robert Karimi will again be the emcee. See more about this event and read about the artists here. The Black Dog is at 308 Prince Street. The Jam starts at 7:30 p.m.
More Words and Letters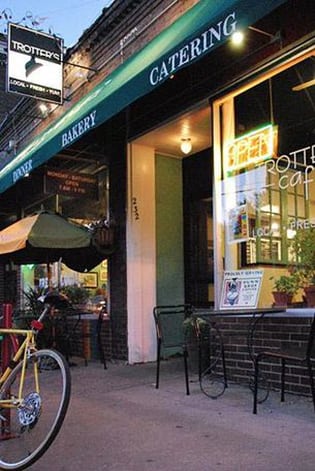 For the fifth year, poets from the "New and Nearby" reading series have created a chapbook of poems by series writers. On Tuesday, November 25, they will be at their literary gathering home of Trotter's Cafe for the launch of the chapbook called Living Here: Poems About Neighborhoods. This local project is near and dear to the reason many of us love Saint Paul and love the Saint Paul Almanac. Contributors include Michael Moos, Jill Mraz, Sara Babbitt, Maryann Corbett, Greg Watson, Mary Kay Rummel, Paul McGlynn, Patricia Barone, Bill Cavanaugh, Don Ladig, Tim Nolan, Thomas Dillon Redshaw, Tracy Youngblom, Jim Bohen, John Wenstrom, Christine Sikorski, Ethna McKiernan, and James Silas Rogers. All proceeds from sale of books go to Keystone Community Services Food Shelf. Trotter's is at 232 Cleveland Avenue North, at Marshall. This reading starts at 6:30 p.m.
Have I told you that Thanksgiving is my favorite holiday? The fact that so many people at big-box retailers have to work that day instead of being with their families breaks my heart. It is the price of participation, but apart from dropping out of obligation and the un-festivity, we have a few ideas about how to mitigate the trauma.
We need a few things to make it out of the house in a good mood. The first is a game plan. It starts with having something fun to do with the kids while you are out shopping. Como Zoo and Conservatory has a great place for kids to spend part of the day while you play Santa. "Drop & Shop" at Como is what they are calling their "Black Friday Deal." If your child is three years of age or older (and potty-trained), Como has a "fun-filled experience that will occupy the little ones" on Friday, November 28. From 9 a.m. until 1:30 p.m. children will be kept busy with a scavenger hunt through the Zoo and Conservatory, special animal visitors, games, crafts, and "other wild zoo-themed fun." Call 651-487-8272 to register. Como is at 1225 Estabrook Drive, just west of Lake Como off of North Lexington Parkway. They will offer the program again on December 13. Check here for costs and details.
Still shopping? Want to feel good about it? The next few weekends feature great opportunities to find gifts from local artists. The first spot to check this weekend is the Sibirica Holiday Boutique. It's a small and cozy gathering where you can find everything gifty including hand-painted silk scarves, fashion and costume items, gemstone beaded jewelry, whimsical toys and accessories, herbal bath products, upcycled ornaments and decor, specialty roast coffees, and indie kids' books. You can find this trove at 966 Oxford Street North, not far from the Half-Time Rec near Lexington Parkway and Front Street. They are open from 10 a.m. to 6 p.m. Friday, November 28, through Sunday, November 30.

If you can't make it to Sibirica, they will be around next weekend along with a lot of other opportunities I will tell you about. You can also visit the 2014 European Christmas Market. The market is based on the traditional, open-air Christkindlmarkts common in Germany and Austria during Advent. A host of local artists, artisans, crafters, and vendors will be on 7th Place in Downtown near the Historic Hamm Building. See the handmade holiday gifts and experience event-themed food and drink. Vendors will be there on Friday, November 28, from 2 to 9 p.m.; Saturday, November 29, from 10 a.m. to 9 p.m.; and Sunday, November 30, from 10 a.m. to 3 p.m.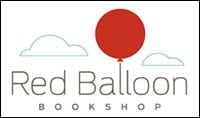 Saturday, November 29, is Small Business Saturday and Indies First day at the Red Balloon, where you can let local authors be your personal shoppers! Indies First was created by my favorite poet, Sherman Alexie, as a way for authors to support independent bookstores. Red Balloon welcomes authors William Alexander, Brian Farrey, David LaRochelle, Carrie Mesrobian, Stephen Shaskan, and Trisha Speed Shaskan for this grand event on Grand Avenue. The Red Balloon is at 891 Grand Avenue. To learn more about this informed day of shopping, check the Red Balloon web site, www.redballoonbookshop.com.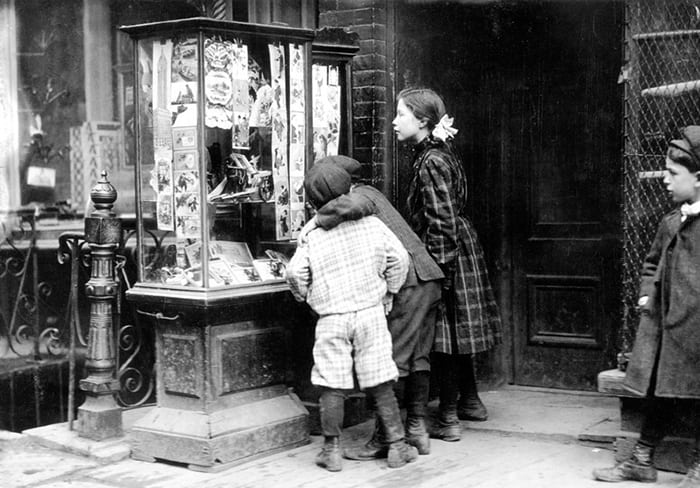 Okay, those are three suggestions for this week, but here are a few hints for those of you who want to avoid the overly consumerist crush. Point your shopper's arrow toward a place in one of these categories and it is sure to land you in the middle of some great shops for gifts that will make you wonder why you ever went to the mall. Target (or un-Target) #1: Saint Paul's independent bookstores. If you go to one of these places, inside you will find a gift for everyone, plus you will find many other opportunities before you get to the next stop light. Target #2: Art galleries. You might not find something for everyone, but it's the same as the bookstore idea. Target #3: Museums. The only thing I have to say about this choice is, "Gift shop, anyone?"
I will have more great ideas next week. You have a month. (That's less time than you think.)
Music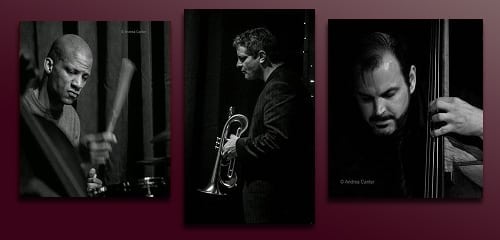 I have two great music opportunities to tell you about this week. The first will be back at the Black Dog with three jazz musicians who are doing their best to carve out the hottest jazz landscape with a great deal of honor and respect for the trailblazers before them. Davu Seru, Steve Kenny, and Chris Bates will be there weaving something to spark your desire for texture, emotion, and intellectual pique. They start playing around 8:30 p.m. Again, the Black Dog is at 308 Prince Street in Lowertown.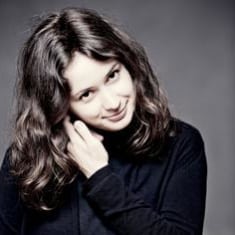 On Saturday, November 29, the Saint Paul Chamber Orchestra welcomes new artistic partner Patricia Kopatchinskaja as they play a Mozart and Bartók program at Saint Paul's United Church of Christ. Strings Magazine calls her the "most exciting violinist in the world," and her eastern European roots bring a distinctive flavor to the Bartók part of the program. This concert begins at 8 p.m. Saint Paul's UCC is at 900 Summit Avenue.
Theater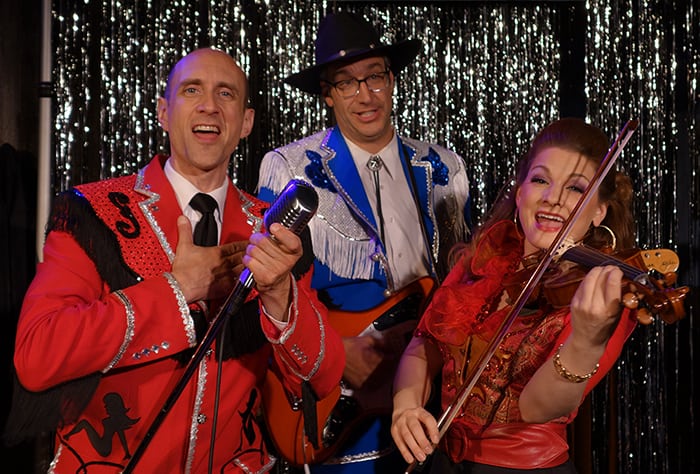 Maybe after the holiday, you just need to sit and be entertained.
Winter started early this year, and some folks might already be looking for some relief. Or maybe you are not ready to face that day-after tradition and just want to escape. A good spot to show up this weekend might be the CAMP Bar Cabaret for The Doyle and Debbie Show. To the Cabaret stage comes the story of Doyle Mayfield, a washed-up country singer who is trying to revive his star that peaked in the 1970s and 1980s, with the help of Debbie III. This show is filled with fun tunes and just as many good laughs, as well some songs that you might not want your 9-year-old to hear—not so much because your child might be corrupted, but because he or she might repeat the lyrics in front of a more polite relative or increase the likelihood you will sing them out at inappropriate moments. To quote a friend who has seen this top-rate production, "You don't have to be a country western fan to really enjoy this show. In fact, it's probably better if you're not!" The key to good music and good comedy is timing, and "Doyle and Debbie" has both. I can almost taste the "Hee-Haw" twang. Shows are this Friday, November 28, and Saturday, November 29. The show runs through December, and you can check dates and prices here. The CAMP Bar is at 490 North Robert Street in Downtown. Shows begin at 7 p.m. with doors opening at 6:30 p.m.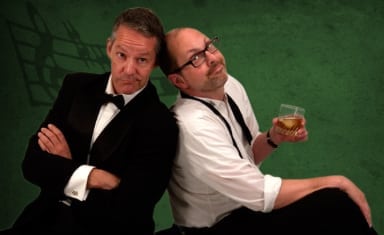 Starting this week, Park Square Theatre is opening 2 Pianos 4 Hands. A musical smorgasbord plays on the black and whites amid a tale of two talented pianists whose careers meet in an apex in parallel with their friendship. It's fast, fun, and funny. The show opens November 28 and runs through December 28. Check here for dates, times, and tickets. Park Square is at 20 West 7th Place in Downtown.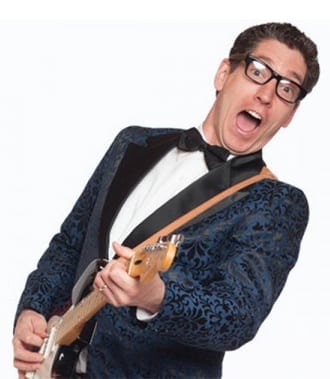 Also on the stage in Saint Paul is the History Theatre's production of Buddy — The Buddy Holly Story. Follow the shooting-star career of this rock-and-roll icon, filled with twenty-four songs and the retelling of some of the landmarks and legacies left by the rocker with the "superglasses." The show runs through December 21. Ticket, date, and showtime information is here. The History Theatre is at 30 West 10th Street in Downtown.
It's the holidays and the city will be alive with more than shopping. Check here in the Almanac's arts calendar for more. Hope your holiday is fun, restful, and everything else you want it to be. See you on the town.