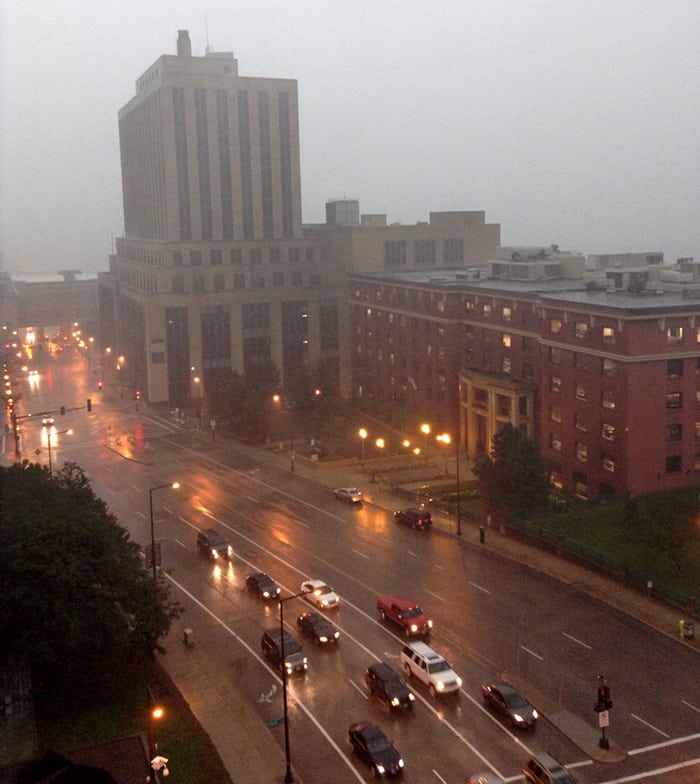 The days are getting shorter, but only for another week. In the mean time, taking in some festivities will help brighten the brief days. If you look at the Almanac arts calendar, you might get a little dizzy with everything that is happening. If you need some help choosing, here are some ideas.
Almanac Family
It's that time of month. Tuesday, December 16, is time for Saint Paul Poet Laureate and Almanacian Carol Connolly's Readings by Writers. She brings another strong lineup that includes award-winning poets and Twin Cities icons.

Carol's guests include: Cary Waterman, the author of five books of poems including her latest, Book of Fire, for which she was a finalist for the Midwest Book Award; Ted King, a poet who writes songs, fiction, and beat style poetry and is the author of two chapbooks, a word-jazz CD, and will be joined by jazz bassist Brock Thorson; Tim Nolan, a poet and attorney whose poem "Red Wing Correctional Facility" was short-listed for the 2014 Forward Poetry Prize; Madelon Sprengnether, a Regents Professor in English at the University of Minnesota, who teaches literature and creative writing and who is a memoirist, essayist, and poet with two forthcoming books; Tom Cassidy, who is described as a poet, a musicmaster, and "a hyperactive fixture in the international smallpress/mail-art community whose works have appeared in hundreds of offbeat and mainstream publications as well as solo and group shows around the world"; Todd Boss, whose book Yellowrocket was named one of the ten best poetry books of 2008 by Virginia Quarterly Review and who was a finalist for the Minnesota Book Award as well as a co-founder of Motionpoems, a poetry-into-film initiative that made its Lowertown debut during this last Saint Paul Art Crawl at Union Depot; Laurie Hertzel, senior editor for books at the Minneapolis Star Tribune and the author of News to Me: Adventures of an Accidental Journalist, which won the Readers' Choice Award in the 2011 Minnesota Book Awards; and the iconic Dudley Riggs, comedy king, former circus performer, and creator of the Instant Theatre Company in New York, which became The Brave New Workshop Comedy Theatre, the longest-running satirical theater in America. The evening will start as usual at 7 p.m. with a musical prelude by violinist Mary Scallen and flutist Jim Miller. (One of Carol's talented grandsons filled in last month on the house piano.) The words fly at 7:30. The event is at The University Club, 420 Summit Avenue.

At the end, buy a book, get it signed by an author, and give it as a gift. Honestly, books make the best gifts. Besides, they are the easiest thing on the planet to wrap, and there is a book for everyone. One of those books for everyone is the 2015 Saint Paul Almanac.
While you are at the reading, pick out a best-in-class map created by Roberta Avidor. Click here or visit your local independent bookstore.
Kids
What's that wonderful aroma wafting from Bubba Brayna's kitchen? It's potato latkes. What's so special about Bubba's latkes? Who is the surprise visitor who makes this holiday unforgettable? The Minnesota Jewish Theatre Company is staging The Chanukah Guest, a specially commissioned work that the whole family will love. Shows are Tuesday, December 16, through Friday, December 19, at 9:45 a.m. and 11:45 a.m., with special performances on Saturday and Sunday nights (December 20 and 21) at 7 p.m. Performances are at the Hillcrest Center Theater at 1978 Ford Parkway.
Theater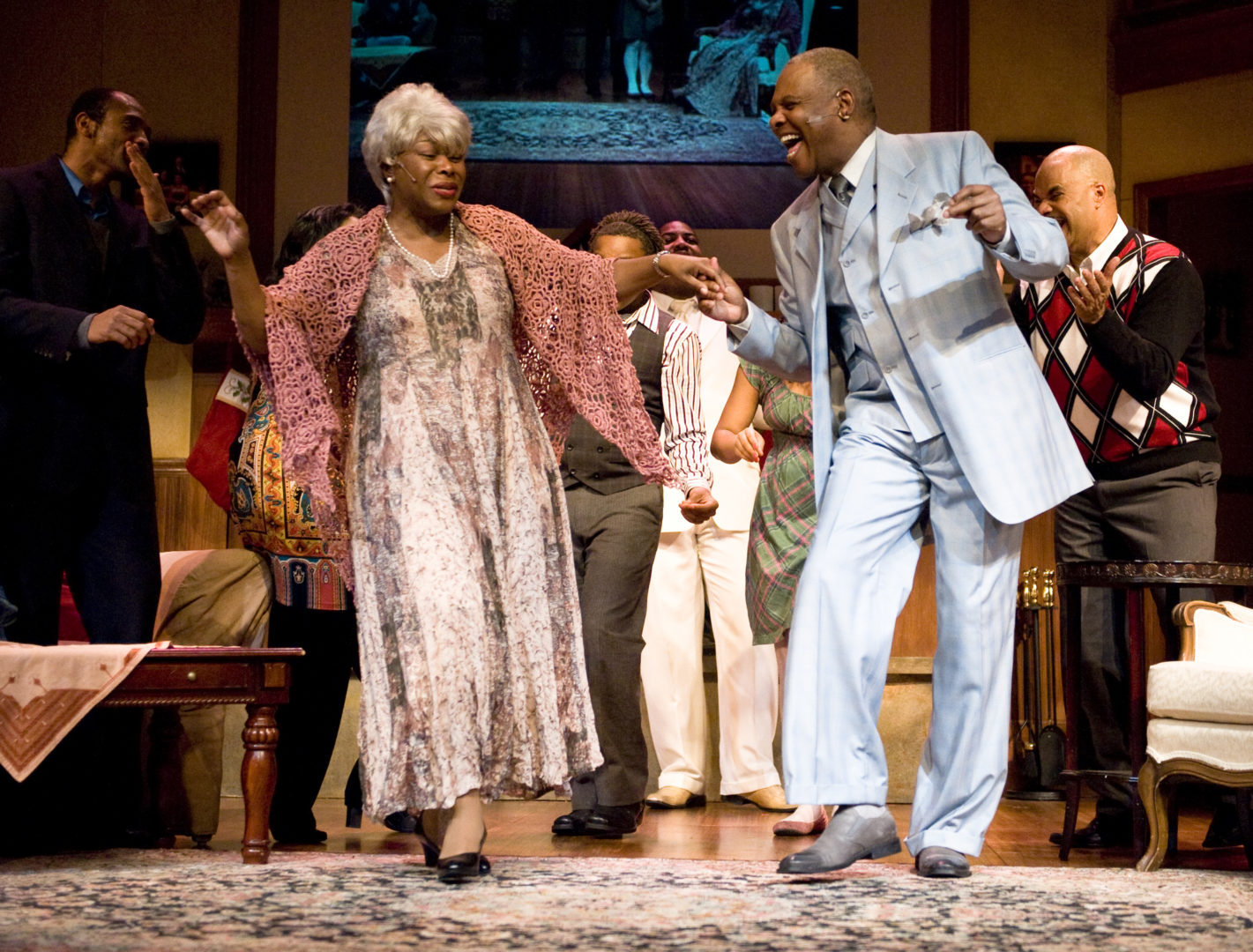 Have you seen this year's production of Penumbra Theatre's Black Nativity? This has become a Twin Cities holiday tradition and a consistently strong production from a most vibrant theater company. Company co-director Lou Bellamy directs this Langston Hughes classic with some favorite holiday music and outstanding musical artists telling a magnificently styled nativity story. This production features Dennis W. Spears, Latonia Hughes-Kendrick, and Yolande Bruce with the Fellowship Missionary Baptist Church Choir. Black Nativity is a "roof raising" experience. Performances run through December 21. Penumbra Theatre is at 270 North Kent Street. Check here for tickets, times and dates.
Festivals

Do you know SantaCon? For the seventh year, Lowertown is the place for this global Santa Claus tradition where people dress as Santa and other characters associated with the holiday however it is celebrated, for an epic pub crawl around their city. It is just about fun. Participating venues for this SantaCon include 6 p.m. – Golden's Deli – www.goldensdeli.us
(at Wall Street and East 4th Street) 7:30 p.m. – Black Dog Café – www.blackdogstpaul.com (at 308 Prince Street at Broadway, with the Krampus/Fire dancers all ages segment) 9:15 p.m. – Señor Wong www.senorwong.com (Robert Street and East 4th Stret, with a Late Night Happy Hour);
and finally 11 p.m. – Bedlam Lowertown (213 East 4th Street, across from Union Depot, www.bedlamtheatre.org with DJs and other fun). Remember that there is a family-friendly portion starting at the Black Dog where kids can meet Krampus, but they must be nice or they will get carried away and eaten with the other naughty kids. (SantaCon warns "Please note that the sight of many Santas may be confusing to kids who still believe that in the end there can only be one." But how can there be too many Santa's?) Come join Emcee Dixie De'Lamour and the music of The Brass Messengers for fun and general merry.
Music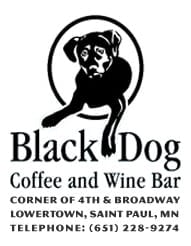 It has been a busy year for the Black Dog Coffee and Wine Bar. Last week, they started the celebration of their fifteen years in Lowertown. They will have giveaways of cool stuff through the end of the month. They will also have a lot of music to show off what tricks the Dog has learned in a decade and a half. This full week starts with a show from Lowertown fixtures Pocket of Resistance, fronted by Lowertown poetic busker and music acitivist Nigel Parry. They hit the stage on Monday, December 15. (It is also Monday Pizza Madness deal, a free pizza with the purchase of either a bottle of wine or four beers.) The show starts at 7:30 p.m. Wednesday, December 17, is The Byron Johnson-Blanchard Quartet, with Byron joined by David Hirsch on saxophone, Thomas Nordlund on guitar, and Andrew Foreman on bass. Next, get dancing with Orkestar Bez Ime, the band with Balkan party music and so much more on Thursday, December 18, starting at 7:30 p.m. Saturday, December 20, is the best folk-rock, alternative, Americana band on in the western hemisphere without a website: Machinery Hill makes their regular visit to the Dog starting at 8 p.m. Sunday, December 21, is the monthly Community Drawing Circle from 1 to 3 p.m., followed by dynamic musician Joel Shapira on solo guitar at 4 p.m. Starting on the 17th, the Dog starts giveaways that go through the rest of the birthday month. Stop down and wish them a Happy Birthday. (Those late December babies need lots of extra love and attention during the holidays, you know.) The Black Dog is at 308 Prince Street in Lowertown.
Of course, there is more music. On Tuesday, December 16, it is Composer Night at Studio Z. This month, The New Ruckus presents Todd Harper & David Andree, Data Stream, Joseph Levi Jones and singer/songwriter Flosky. Composer night is a cool format where composers who invent original music present their work, and then chat with the audience. Join them for this free event at 7 p.m. Studio Z is at 275 East 4th Street, Suite 200 in Lowertown.
Khyber Pass Thursdays presents Michael Lewis, saxophonist from Happy Apple and Fat Kid Wednesdays in an evening of solo musical explorations. This is the most imaginative jazz venue in town right now. Check it out on Thursday, December 18. They start at the very jazzy hour of 9 p.m. Khyber Pass Cafe is at 1751 Grand Avenue, just east of Snelling Avenue.
On Friday, December 19, The Baroque Room hosts "Amid the Snow of Winter"—Phillip Rukavina, Renaissance Lute. Rukavina is a lutenist with an international reputation who lives here in Saint Paul. The Baroque Room is at 275 East 4th Street, Suite 280. The performance begins at 7:30 p.m.


The next night in the Baroque Room features Giants of German Romanticism. This chamber music performance will feature works by Schumann, performed by Lara Bolton (piano), Marc Levine (violin), Matthew Williams (viola), Hanno Strydom (cello), and Nicole Strydom (cello). These outstanding musicians will make you feel the music and transport you to the space that inspired it. This performance begins at 8 p.m.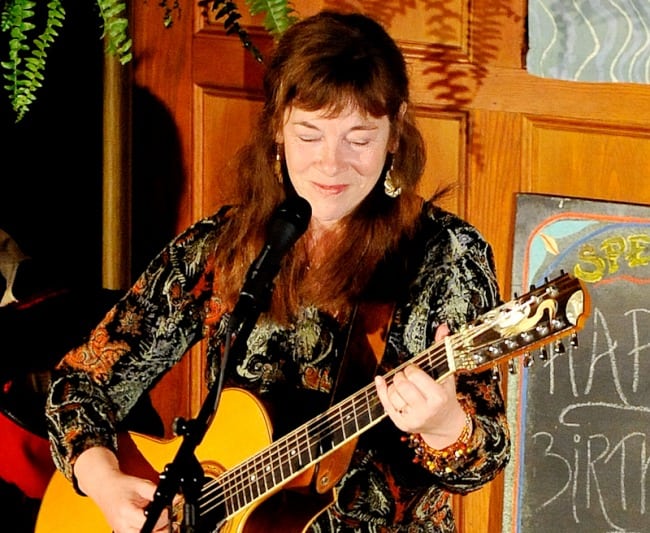 On Friday, December 19, Claudia Schmidt is back in town as part of the series RED HOUSE LIVE from Landmark Center. She adds her unique poetic and humorous voice to her folksy, jazzy, and bluesy style. Claudia is a dean of singer/songwriters and has a new album, New Whirled Order. She will bring music, stories, and her four-octave voice to the Landmark Center's F.K. Weyerhaeuser Auditorium. Join the crowd at 7 p.m. for a cocktail hour, followed by an 8 p.m. concert. Landmark Center is at 75 West 5th Street, across from Rice Park.
Dance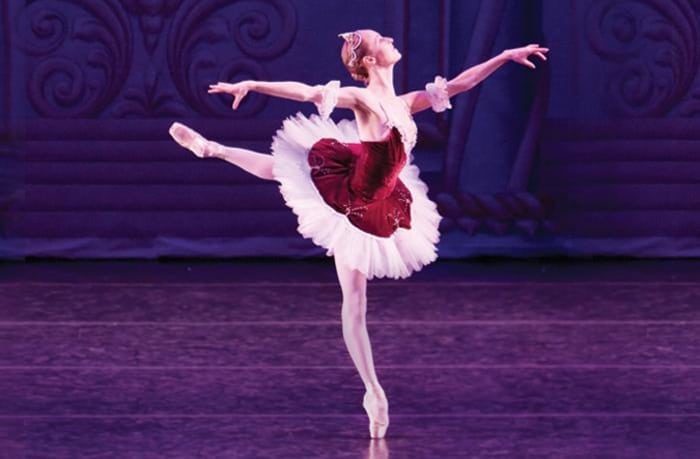 It's Nutcracker time again. One of the enduring holiday traditions in Saint Paul is Ballet Minnesota's Classic Nutcracker at the O'Shaughnessy. Renowned choreographer Andrew Rist renders this classic, which according to the Pioneer Press is "notable for its stunning design and energetic performances." This production with world-class dancers and students of all ages will have four stagings from Friday, December 19, through Sunday, December 21. Check here for dates, times, and tickets. The O'Shaughnessy Auditorium is on the Campus of St. Catherine University, 2004 Randolph Avenue.
There is even more happening. The holiday festive plate is full. Just look at the Almanac arts calendar. There is so much and more than enough for everyone, so pick a morsel from the platter and share it with a neighbor! Have a great week, and if all of this wonderful art makes you too busy to shop, at least you're in the spirit—you can always gift a copy of the Saint Paul Almanac with a smile!