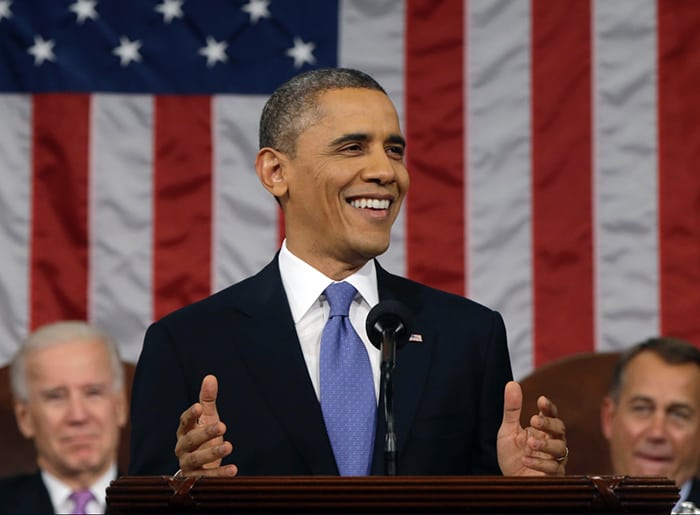 I watched the State of the Union address with my father on Tuesday at an undisclosed location. (Not with the cabinet member who had the "football," and I am not disclosing only because it was someplace other than Saint Paul.) It is good theater, with people usually hitting their cues and marks as expected. It is a grand spectacle, but I have to say, there are some better shows happening in Saint Paul. There are many channels from which to choose, and they all have something different. You can take a look on our Almanac arts and culture calendar or just keep reading. I have a few ideas.
Almanac Events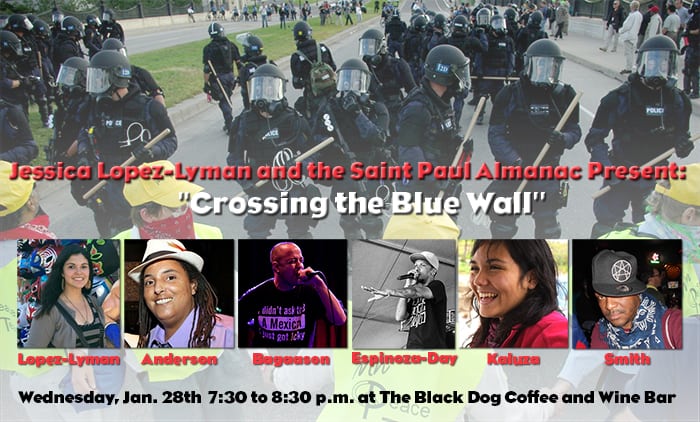 It's time again for the Lowertown Reading Jam. This month's Jam is curated by poet and organizer Jessica Lopez Lyman. This show is titled "Crossing the Blue Wall" and, as usual, features a great lineup of artists.
The theme is a response to The "blue wall" of the "impervious police/military state" to which millions have peacefully responded across the nation—and across the world—with movements like Black Lives Matter as well as a growing movement of brave citizens who have responded to the violence and murders of forty-three student teachers from Ayotzinapa, Mexico. Event Curator Jessica Lopez Lyman believes deeply in the transformative power of art. She is currently working on a multimedia performance piece, Hair Volume, an intergenerational and cross-racial exploration of women and gender non-conforming people's relationship to hair.
"Blue Wall" performers also include: Roxanne Anderson, an emerging writer who is a co-founder and director of RARE Productions, a multimedia arts and entertainment company focusing on producing and promoting queer artists of color; Brandon "Allday" Bagaason, a fourth-generation Minnecano, hip-hop performer, producer, educator, and co‐founder of the Minneapolis-based rap‐duo Big Quarters; Felipe Espinoza-Day, a community-oriented performer, percussionist, poet, and hip-hop emcee who is a teaching artist, educator, and member of Los Nativos, a St. Paul hip-hop duo; Magdalena Kaluza, a member of Palabristas, Minnesota's Latin@ spoken-word collective who was in Guatemala last winter doing educational work with an organization aimed at reclaiming dignity for indigenous and ex-guerrilla communities, followed by a summer where she "got buff" interning on an organic veggie farm in Wisconsin; and Jaméz L. Smith, a DJ and published poet whose works appear in numerous publications and who began writing at age twelve and is an Air Force veteran with degrees in applied electronics and occupational education. Again, the Lowertown Reading Jam is at the Black Dog Coffee and Wine Bar, 308 East Prince Street. We get started at 7:30 p.m. And remember to follow on Twitter @AlmanacLive.
Music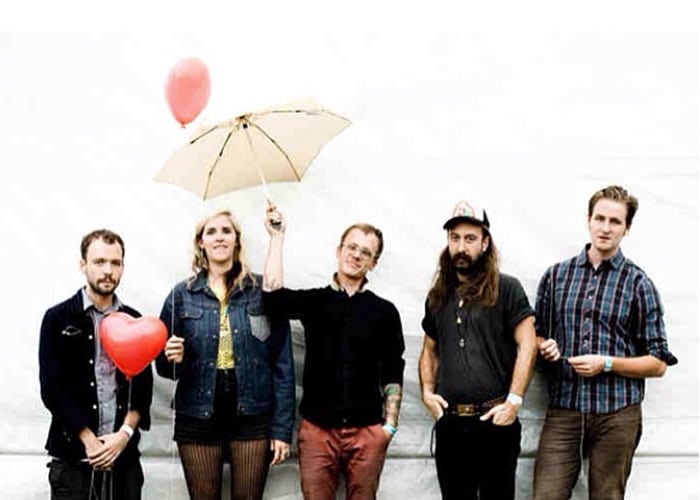 They are trying something new at Landmark Center that involves combining music arts with community presences and activities. This week, members of the chamber folk sextet Dark, Dark, Dark join yoga teacher Alyssa Hill to bring live music and yoga to the Landmark Center's Cortile. This promises to be a novel and energizing combination of music and movement and a great way to warm the space. Join Hill and Dark, Dark, Dark members Nona Marie Invie and Fletcher Barnhill at noon on Wednesday, January 28. Landmark Center is at 75 West 5th Street across from Rice Park and amid the happenings of the Saint Paul Winter Carnival.

After a brief hiatus, Loud at the Library is back, this time at the Central Library! New venue, same fun. For this edition of Loud at the Library, Jack Klatt rambles into town. I say "ramble" because when Jack came to the Twin Cities, he played tunes along the line of local legends like Spider John Koerner, Dakota Dave Hull, Cornbread Harris, and Charlie Parr. On Thursday, January 29, he will be joined by his trio at the George Latimer Central Library. Jack gives his finger-lickin' guitar style to the folk tunes and lyrics that come from his mind's walk along the road of life. Loud at the Library is a great use for a grand, iconic space. Get loud starting at 6:30 p.m. with the show to follow soon after. The library is at 80 West 4th Street, across from Rice Park in Downtown.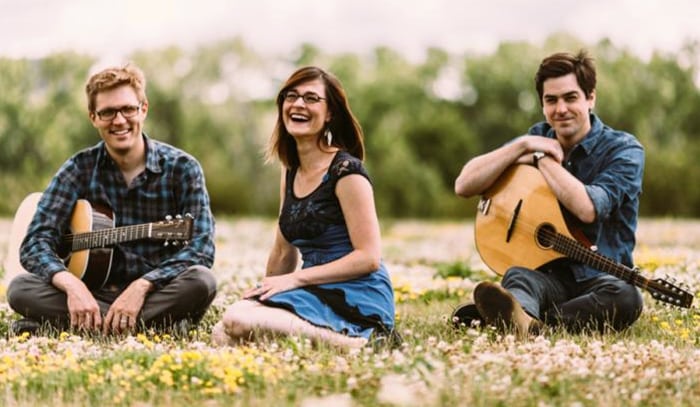 On Saturday, January 31, Celtic Junction clears the stage for singer and flute and whistle player Norah Rendell. She will be joined by acoustic string players Brian Miller and Randy Gosa. Rob Weir in Singout! Magazine says, "Rendell's vocals are a pure revelation – pure, strong and expressive." The Stornoway Gazette wrote, "Her singing left me goose-pimpled all over – a sure sign of a gutsy, emotional delivery laced with meaning and pathos." Formerly the lead singer of an acclaimed UK-based band, The Outside Track, she was named Best Vocalist of the Year two years in a row by the Live Ireland Awards. This show starts at 8 p.m. Celtic Junction is at 836 North Prior Avenue.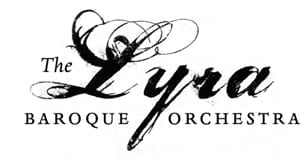 Also on Saturday, January 31, the Lyra Baroque Orchestra presents "Bach and the Harpsichord," featuring Edward Parmentier on harpsichord and Lucinda Marvin on violin. Lyra musician and Baroque Room mainstay Marc Levine along with Lyra musician Tulio Rondón join Parmentier and Marvin in this mid-winter celebration. The program includes works from Vivaldi, Telemann, J.S. Bach, W.F. Bach, Handel, and Platti. The 8 p.m. concert is at Sundin Hall at Hamline University. Hamline is at 1536 Hewitt Avenue.

Sunday evening, February 1, experience new music from composers Randy Bauer, Justin Rubin, Sheila Forrester, Thomas Schuttenhelm, and Thea Musgrave. Mezzo-soprano Alyssa Anderson and guitarist Joseph Spoelstra are performing Nature Stories for the Third Annual Concert of New Music for Voice and Guitar. The duo performs a diverse repertoire of music, bringing life to works that once only lived in the vivid imaginations of composers. Dreamland Arts is the venue for this event. It begins at 8 p.m. Dreamland Arts is at 677 North Hamline Avenue.

Remember, the Music Under Glass series continues on Sunday, Februrary 1, at the Como Zoo and Conservatory with folk-Americana group May North. Como is at 1225 Estabrook Drive. The concert is in the conservatory at 4:30 p.m.
Exhibits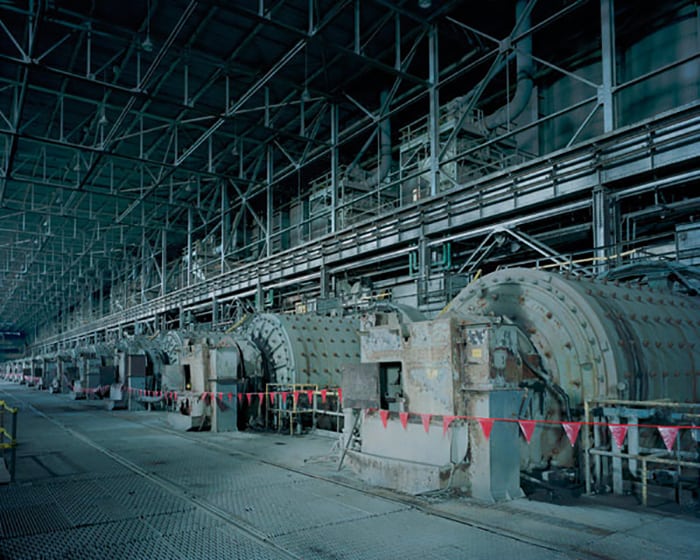 Gordon Parks continues to inspire artists and the cultural aesthetic that marks the American landscape and sensibilities all over the globe. It started with his camera here in Saint Paul, and the gallery at Metropolitan State University that carries his name is a great focal point for viewing various arts disciplines. On Thursday, January 29, The Gordon Parks Gallery will host an opening of the Iron Range photography of Vance Gellart. Gellart's exhibit, called "Sleeping Giant: Journey Through the Iron Range," takes its name from the Ojibwe people who lived on this land for centuries and referred to it as "Mesabi," or sleeping giant. Gellart's "Sleeping Giant" draws the viewer into the industrial era's transformation into a different kind of world filled with different kinds of giants as well as a harsh footprint that has been left in the wake of the settlers' quests. He says, "Sleeping Giant is a photographic journey of the landscape, sociology, culture, economy and evolution of this intriguing area of Minnesota, as one would experience it today." The opening reception is from 5 to 7:30 p.m. in the Library and Learning Center St. Paul Campus, 645 East Seventh Street.
On Friday, January 30, head to the Minnesota Museum of Modern Art for another tale that the Ojibwe have told about the northern regions of our environment, Public Opening for Spirit Tree, Spirit Place. Spirit Little Cedar Tree, or Ma-ni-do Gee-zhi-gance, is thought to be a 300-year-old tree on the shores of Lake Superior, believed by many to have healing powers and regarded as sacred by both Native and non-Native people. This Spotlight Exhibition features Ojibwe artist George Morrison, painter Hazel Belvo, artist Joanne Hart, and photographer Travis Novitsky. As the museum describes the multimedia exhibit, "In 1992 Hazel Belvo collaborated with poet Joanne Hart on a book of creative responses to the Spirit Tree, Witch Tree: A Collaboration. Phrases from Hart's poems will be shown alongside a selection of Belvo's evocative woodcut prints. The exhibition also features photographs by Grand Portage photographer Travis Novitsky and drawings by George Morrison." The opening reception will include remarks and music honoring the sacred tree. It begins at 6:30 p.m. in the MMMA Project Space. The museum is at 141 East 4th Street (at Robert Street) in Downtown.
Also on Friday, January 30, The Janet Wallace Fine Arts Center at Macalester College will host a group exhibition of women artists called The Soul Selects Her Own Society: Women Artists from the Miller Meigs Collection. This collection includes a dozen women artists from different disciplines whose work comes together to create what Stephanie Snyder says "reveal the nuances of the female self—as process, space, affect, and cultural condition, as a selected society that is palpably greater than any individual object." This collection of disciplines and media will be launched with a dialogue between Snyder and Sarah Miller Meigs that starts at 7 p.m. A reception will follow. Macalester College is at 1600 Grand Avenue, and the gallery is on campus on Macalester Street.
Theater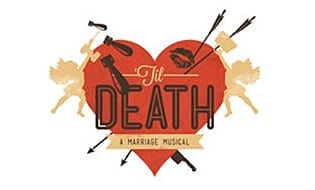 Starting Thursday, January 29, Art House North begins its run of the modern-day comedy 'Til Death: A Marriage Musical. Can a marital midlife crisis compete with perfectly matched newlyweds—in the same retreat cabin? Don't answer that. Just go find out. Check here for show dates and times. Art House North is located at 793 Armstrong Avenue.

There is humor on stage Downtown, too. Park Square Theatre's dates for Trick Boxing also start on January 29. Trick Boxing is the progeny of the Fringe Festival and has had a life lasting more than a decade on various stages on a couple of continents. Created and performed by Megan McClellan and Brian Sostek, Trick Boxing is set in the 1930s. It brings with it a comical energy and a sensibility that reminds us of the black-and-white era that inspires the show. The duo has received praise from the UK to New York to Minnesota for their production. Check out show dates and times here. It is a short run, through February 8. This production is on the theatre's Boss stage. Enter the Hamm Building at 408 St. Peter Street and take the elevator or stairs to the lower level.
Kids, Family, and Everybody
This weekend, starting on Friday, Concordia University is hosting the MONDO XXVI Festival, a festival and workshops featuring the largest annual gathering of jugglers, unicyclers, and yo-yo enthusiasts in the Midwest. The festival averages 500 to 700 participants each year. Whether you are a juggler or not, you and the family will enjoy the MONDO Spectacular Variety Show on Saturday, January 31. Unicycles, yo-yos, and jugglers will excite you and make you laugh. Check out the link above for information about the festival. Saturday's show is at the Central High Theater, 275 North Lexington Parkway at 7 p.m.
On Sunday, February 1, venture into other lands with this week's Sundays at Landmark: Urban Expedition Lebanon. The folks at Landmark invite you to "Journey to Lebanon for the second Urban Expedition of the year." There will be food, dancing, music, and more. Festivities begin at 1 p.m. in the Musser Cortile. Landmark Center is at 75 West 5th Street, across from Rice Park.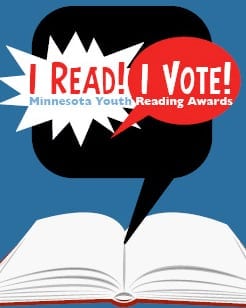 Officially this next happening doesn't start until next week, but I want to tell you about it now before it is too late to pack up the kids and make it to this wonderful event. On Monday, February 2, young persons' writer John Coy, author of Hoop Genius: How a Desperate Teacher and a Rowdy Gym Class Invented Basketball and other great books, will be at the Highland Park Library. His visit is part of the Saint Paul Public Library's I READ! I VOTE! project. John is a great guy and will tell us about how he creates his books in this kid-friendly, interactive program. It all starts at 6:30 p.m. The library is at 1974 Ford Parkway.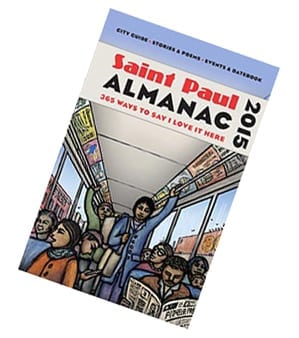 So, you definitely have enough to do this week, but don't forget to keep checking our Almanac arts and culture calendar for even more things to keep you busy.
I hope you have a wonderful week, and remember: the state of Saint Paul arts is GREAT!