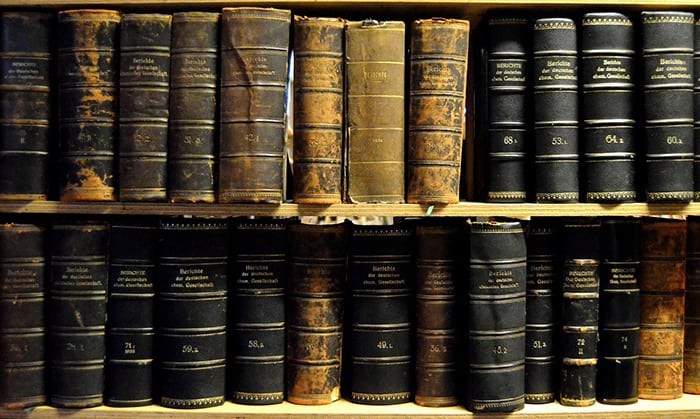 I spent last month with a lot of books. Too many books! I know a lot of you are saying, "How could there be too many books?" I have several answers for that query that fit today's context and many others, but they are all hard to reconcile with my bookseller past and pack-rat pathology. If you are wondering about my habits, you will have to talk to me in a more personal forum. If you just want to exercise our collective literacy, join the Saint Paul Public Library this month for Winter Jackets: A Month-Long Celebration of Reading for Adults. Read a book, write a very brief review, and get a small prize. Also, just like for the kids, you can read down your library fines. I can't think of any other thing that we should do with our month, except spend it experiencing great art, like what we find here.
Words and Letters
This week, we get to showcase two Saint Paul Almanac senior editors as well as some other wonderful smiths of the word.
Today, Monday, February 2, the Merriam Park Library and The Friends of the Saint Paul Public Library will present host Naomi Cohn for a Known By Heart Poetry Performance with Heid E. Erdrich and Patricia Kirkpatrick. Heid is the author of four books of poetry, and her most recent book is a journey of a memoir through native foods, Original Local: Indigenous Foods, Stories, and Recipes from the Upper Midwest. She is a favorite Almanac poet and curated an edition of the Lowertown Reading Jam, "Double Hungry: Sustainable Poems." Patricia is the author of the Minnesota Book Award-winning collection of poetry Odessa, which was chosen as the first collection honored with the Lindquist & Vennum Poetry Prize. She is also a Saint Paul Almanac senior editor. The reading will be at the Merriam Park Library at 1831 Marshall Avenue. It begins at 7 p.m.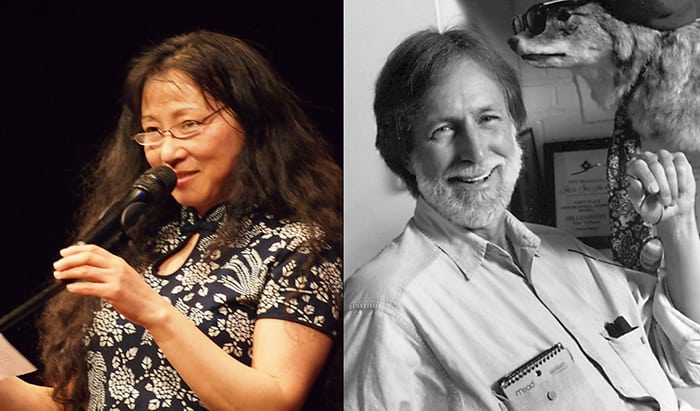 On Wednesday, The Friends continue to bring us some of the best in literature with this week's edition of Fireside Reading Series with Wang Ping and Jim Lenfestey. Wang Ping, a professor at Macalester College, is the author of nearly a dozen books of stories, poetry, and essays and has won several awards including one from the National Endowment for the Arts. This weekend, Jim Lenfestey was named as a finalist for the Minnesota Book Awards for his latest work, Seeking the Cave: A Pilgrimage to Cold Mountain. He is a former journalist who has also written four collections of poetry and a book of personal essays. The reading is at 7 p.m. at the Hamline Midway Library, 1558 West Minnehaha Avenue.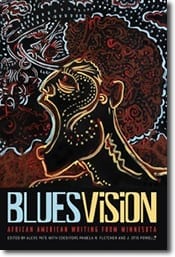 Another moment when Almanacians make our literature landscape more stellar happens with the Book Launch for Blues Vision: African American Writing from Minnesota on Thursday, February 5. The Saint Paul Almanac has left its mark with more than a smattering of artists who have graced the pages of its book and stages. For their co-editors, they enlisted the talents of Almanac senior editor Pamela Fletcher and writer/performer J. Otis Powell. The primary editor of this collection is author and professor Alexs Pate.
This seminal project is the result of an amazing collaboration between the Minnesota Historical Society Press and the Absent Narratives project of the Minnesota Humanities Center. Blues Vision is a rich, diverse collection that spans a century of writing from Minnesota's writers of the African diaspora. Ranging from the memoiric recollections of Gordon Parks to the hip-hop, poetic commentary of Tish Jones (another writer making great contributions to the Almanac), this first-of-its-kind artifact makes history as much as it tells the complex and striking stories of the Black Minnesotan experience. The program features performances by Alexs Pate, Tish Jones, Philip Bryant, E.G. Bailey, Taiyon Coleman, Shá Cage, and J. Otis Powell. The beautiful and striking cover art for this book was done by Ta-coumba Aiken, who created the cover of the forthcoming Saint Paul Almanac and who has sketched live action of our Lowertown Reading Jams. It begins at 6 p.m. at the Minnesota History Center, 345 West Kellogg Boulevard. (A point of disclosure: I am thrilled to be one of the authors whose work appears in this collection next to some greatly and widely admired writers, teachers, performers, and artists.)
Music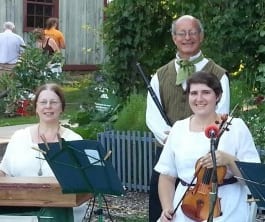 From the music of words, we turn to the music of… well, music. There are a few great events on Friday, February 6. That night is Dunquin's Scottish Island Concert: The Borders Between. Dunquin is a Saint Paul trio that is steeped in the history and nuance of Celtic music. Using the music of Sherry Ladig (piano), Don Ladig (flute and whistles), and Rosa Wells (fiddle), they will be joined for this event by special musical guests Lisa Soltermann and Jim Moss as well as author Audrey McClellan as you "listen to the very best of Scottish music and tales and partake in the fabulous Scottish Tea." The concert starts at 7:30 p.m. at Olivet Congregational Church Hall, 1850 Iglehart Avenue.
Is it already Lowertown Classics time again? It is, and this Friday, February 6, Lowertown Classics No. 9 reunites with Lowertown First Fridays. This edition features premier soprano Maria Jette and Minnesota's favorite cabaret pianist, accordianist, jazz stylist, and storyteller Dan Chouinard, who will join host and internationally acclaimed classical guitarist Eva Beneke. The program includes works by Argento, Bach, Kern, and Puccini. Music of the artists will be for sale at this free event at the Lowertown Lofts Artist Cooperative, 255 East Kellogg Boulevard. (Enter at the well-lit alley entrance.) Music starts at 8 p.m.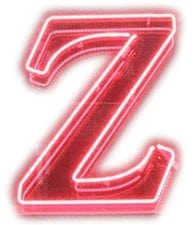 On Friday and Saturday, February 6 and 7, Studio Z will host Weekend at Keys Please. In 2002, pianist-composers Carei Thomas, Todd Harper, and Paul Cantrell started Keys Please, a winter tradition that these artists call "musics of diverse genres for an evening of sonic surprise, wonder and beauty." This year, they have invited saxophonist Nathan Hanson, whose music they tell us is alternately lyrical, angular, and meditative. On both Friday and Saturday, the concerts will begin at 8 p.m. Studio Z is at 275 East 4th Street in Lowertown in Studio 200.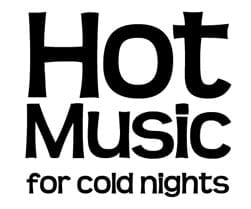 Sunday, February 8, The Saint Paul Public Library's Hot Music for Cold Nights series presents Voice of Culture, West African Music and Dance. Each member of Voice of Culture brings song, dance, and instruments to their dedication to the study of West African arts and culture. They will bring their traditional rhythms, movements, and songs to the Rondo Community Outreach Library, 461 North Dale Street. The event begins at 2 p.m.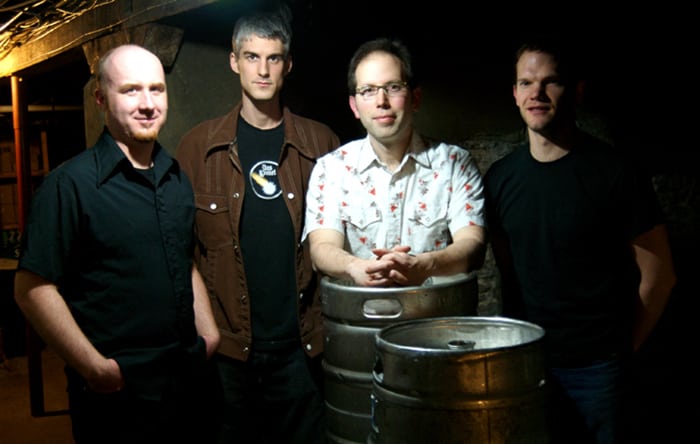 Also on Sunday, the Como Zoo and Conservatory's Music Under Glass series continues with Erik Brandt and the Urban Hillbilly Quartet. Warm up alongside the plants and neighbors with a little alt-folk. The concert is at 4:30 p.m. Como Zoo and Conservatory is at 1225 Estabrook Drive.
Stages
The Ordway is entering a new era in the cultural dialogue and is providing a taste of that shift with a couple of events this week. The first primes us for a show that will be shown in full next month as a part of the ROCK THE ORDWAY series.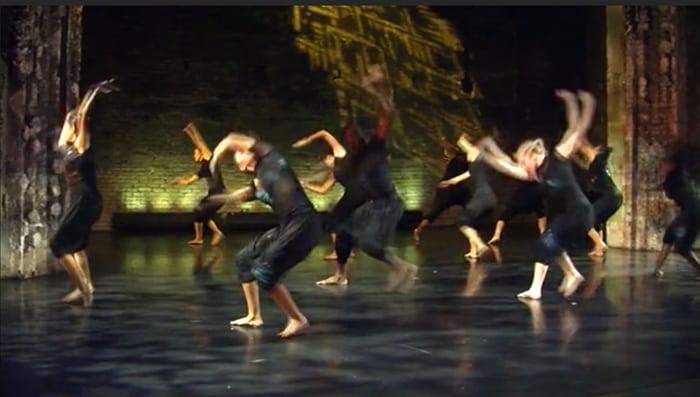 Join Ananya Dance Theatre for for their Open Rehearsal in preparation for the showing of their new work "Aahvan: Invoking the Cities," which will be the inaugural event for the Ordway's new Concert Hall. The company will make its presence at the Ordway in a fashion that includes engagement of the audiences and stakeholders in front of and behind the scenes in a substantive exchange. They will utilize discussion, art experience, and congregating in a way that is consistent with their focus, which "intersects contemporary Indian dance with a philosophy of social justice to create original dance theater about the extraordinary work and dreams of women around the world, to inspire audiences through visual and emotional engagement." This is a special opportunity to connect to the powerful and spectacular presence of this diverse collection of talented women of color. They will take the stage on Tuesday, February 3, at 7 p.m. Please let them know you are coming. Call 651-282-3115 to register now. The Ordway is at 345 Washington Street in Downtown across from Rice Park.
Thursday, February 5, marks the start of a three-and-a-half-week run at the Penumbra Theatre of Pulitzer Prize-winning playwright Lynn Nottage's By The Way, Meet Vera Stark. This 1930s story of fictional black actor Vera Stark looks into the Hollywood culture of that era and themes that faced women of color like her, fighting typecasts that perpetuate and entrench a broader culture of devalue. This production runs through March 1. Penumbra is at 270 North Kent Street. Check here for tickets, show times, and dates.
Also starting this weekend is the History Theatre's God Girl. A woman's place is in the pulpit. God Girl is the story of a Macalester College grad who goes on to divinity school buoyed by a wave of the 1970s feminist movement. Even God's house has a glass ceiling. See this tale of pioneering women who were among the first in critical masses to crack it. The production opens Saturday, February 7, and runs through March 1. Tickets, show times, and dates can be found here. The theater is located at 30 East 10th Street in Downtown.
Is this all that is going on? No, it's not. Tuesday is Precinct Caucus night in Saint Paul. There are many other arts and culture events that you can see on the Almanac arts and culture calendar. You can share this with your friends. Lead and follow on a grand meander through way too many things to do. But be sure to do some of them.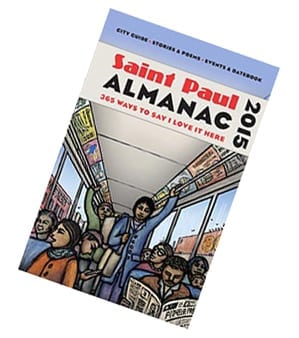 See you on the town. Have a great week!