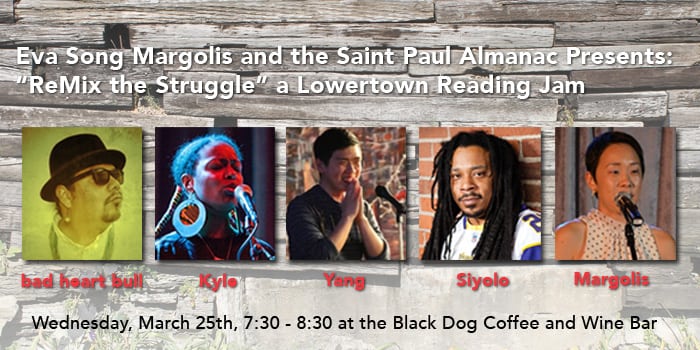 Featuring:
jay thomas bad heart bull ♦ Jayanthi Kyle ♦ Kevin Yang ♦ Tiyo Siyolo ♦ Eva Song Margolis
Lowertown Reading Jam will be presented on Wednesday, March 25, from 7:30 to 8:30 p.m. at the Black Dog Coffee and Wine Bar, 308 Prince Street in Saint Paul. All ages, no cover, donations welcome. Food and beverages for sale.
In responding to instances of racial and social injustice, how can we transform feelings like righteous anger, sorrow, and grief to drive change? What is the relationship between self-transformation and structural transformation? Grace Lee Boggs, a revolutionary dedicated to the struggle for justice, says:
These are the times that try our souls. Each of us needs to undergo a tremendous philosophical and spiritual transformation. Each of us needs to be awakened to a personal and compassionate recognition of the inseparable interconnection between our minds, hearts, and bodies; between our physical and psychical well-being and between our selves and all the other selves in our country and in the world… Despite the powers and principles that are bent on objectifying and commodifying us and all our human relationships, the interlocking crises of our time require that we exercise the power within us to make principled choices in our ongoing daily and political lives.
What are the possibilities to re-imagine ourselves and re-energize ourselves? What is our capacity to explore love and creativity? How can the struggle within ourselves drive change?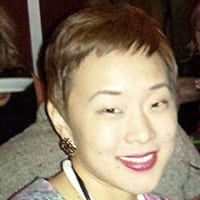 Eva Song Margolis is a Korean American adoptee from Minneapolis. She is a writer, organizer, and advocate for racial and economic justice whose writing has been an essential tool for her to explore, heal, and question. Eva is a recipient of The Loft's 2013 In Roads Program and a recent 2015 Intermedia Arts Beyond the Pure recipient. Her work appears in Moonroutes, In Roads Out Roads Chapbook, and online.
jay thomas bad heart bull is a poet, artist, and proud son of the Lakota Nation. He is also the President/CEO of the Native American Community Development Institute based in South Minneapolis where community engagement, organizing, arts, and development are the focus. jay has worked extensively in youth leadership, nonprofit administration, American Indian housing development, and community engagement/organizing. He is a charter member of the Frogtown Curling Club in Saint Paul. jay is a proud graduate of both the Oglala Lakota Tribal College and the University of Minnesota–Twin Cities. He is enrolled in the mighty Oglala Sioux Tribe in South Dakota and is also from the Standing Rock Sioux Tribe in North Dakota. He has called Minneapolis home since 2000.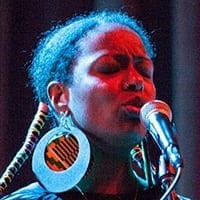 Jayanthi Kyle is an archivist-songstress collecting songs that speak to her struggle and empowerment and ability to be, change, and move forward while honoring the unremembered changers and movers of yore. She sings for people passing worlds (new or old or hardly used), and is in seven bands. And has the heart of a mother. In 2014 Jayanthi also performed in Girlywood with Kenna Camara Cottman; Still Running with Leah Nelson, Roxanne Wallace, and Miss Averie for The Ordway Theatre; and the highly acclaimed collaborative theater project The Blacker The Berry at Intermedia Arts. She continues to work with the Million Artist Movement to dismantle racism and injustice and dream collectively to produce actions for change. Jayanthi also works with Mama Mosaic on Minnesota Girls Are Not For Sale, seeking freedom for women and girl sex slaves in Minnesota. She also has the heart of a mother.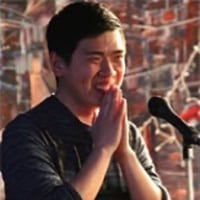 Kevin Yang is a Hmong American writer and performer, born and raised in the Twin Cities, and a member of Speakers of the Sun, an Asian Pacific Islander American identified spoken-word collective. Kevin uses his art to make sense of and share his experience as a Hmong soul born in the United States. He has represented Hamline University, his alma mater, twice at the College Union Poetry Slam Invitation, and Minnesota at the Brave New Voices spoken-word festival in 2011. Kevin majored in political science and minored in urban studies at Hamline University and studied abroad in Chiang Mai, Thailand. He currently serves as an AmeriCorps Promise Fellow at Intermedia Arts, where he helps young people develop as artists and share their work.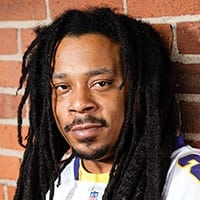 As a Co-founder and frontman for Edupoetic Enterbrainment, Tiyo Siyolo placed in the top ten (out of 120) at the 2000 Def Jam Slam Competitions in Chicago. He has performed extensively in the U.S., Canada, and the U.K. He co-produced and is featured on Edupoetic's four albums. Their original song "17" won "Song of the Year" at the 2009 MNSWA Urban Griot Awards. For several years, Siyolo has promoted positivity, educating and uplifting the community, as a co-host of the Urban Griot Radio show on KMOJ. In 2006, he co-hosted and performed in the Poets of the City series, an event that brought national and international spoken-word artists to the Twin Cities. He has toured nationally & internationally (Dusseldorf, Germany, and Mexico City, Mexico) in the SAGE Award–winning dance/theater work "Ways to Behold" with S.P.D.T. In recent years, he has been seen performing as a vocalist with PaviElle, Black Market Brass, and Breed Of Sound. Siyolo is an accomplished spoken-word artist, vocalist, writer, musician, MC, and DJ.