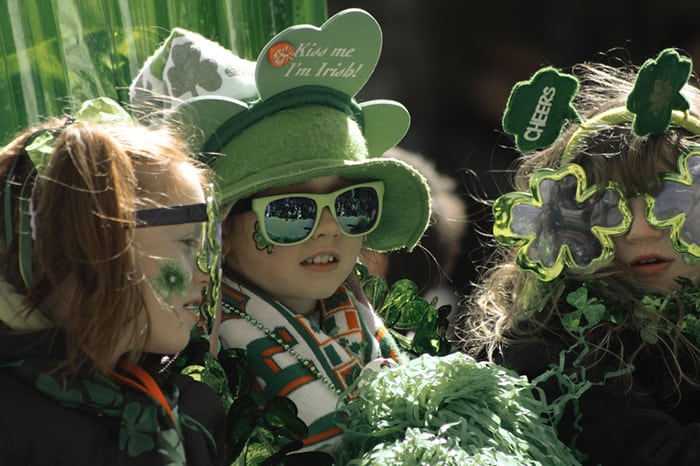 St. Patrick's Day has arrived in Saint Paul. There continue to emerge versions of the St. Patrick image that conflate stories which go beyond the tale of leading snakes out of Ireland. I am not going to try to deconstruct or reconstruct those narratives. I will leave that to the people who own that story with more authority than I do. I know where to find a pretty good version of the living story of the holiday, if not the man. This is Saint Paul, and there will be enough of a performance of that story to give me what I need for this year.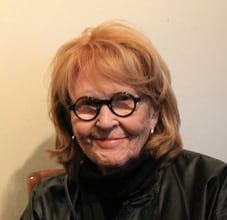 While much of the story started to play last weekend, the day of honor is this week. I can't think of a better way to spend at least part of the day than with Saint Paul poet laureate Carol Connolly and her special St. Patrick's Day Readings by Writers.
Showing their transplanted Irish roots on St. Patrick's Day, Tuesday, March 17, will be: Cass Dalglish, a fiction writer and prose poet who has written television news and documentaries and who was a finalist for 1993 Minnesota Book Award for her mystery novel Sweetgrass; Kevin Fitzpatrick, author of several books of poetry, the former editor of the Lake Street Review, and whom Meridel LeSueur called "a wonderful chronicler of the people's journey"; Cary Waterman, a poet, the author of five books of poems, and whose essay "Horizons" appeared in the anthology The Heart of All That Is; Nick Hayes, writer, professor, media commentator, and contributor to the online news daily who is a professor of history and holds the University Chair in Critical Thinking at Saint John's University; Ethna McKiernan, one of the giants in Irish poetry in Minnesota whose work is well received on the Green Isle and whose third book, Sky Thick with Butterflies, was published by the Irish publisher Salmon Poetry; Kevin O'Rourke, a two-time winner of the Scottish International Open Poetry Competition and whose work has appeared in numerous literary journals; documentary film producer Mary Beth Yarrow, whose subjects include the Willmar 8, Bella Abzug, Sidney Poitier, and a forthcoming work on her uncle, Eugene McCarthy; and James Silas Rogers, whose book Norther Orchards is a current Minnesota Book Award finalist and who is the director of the Center for Irish Studies at St. Thomas University.
As usual, the evening will start with music at 7 p.m. with violinist Mary Scallen and flutist Jim Miller. The reading begins at 7:30 p.m. The University Club is at 420 Summit Avenue. A wonderful writeup on Carol Connolly can be found in a great piece right here, by Pioneer Press writer Mary Ann Grossmann.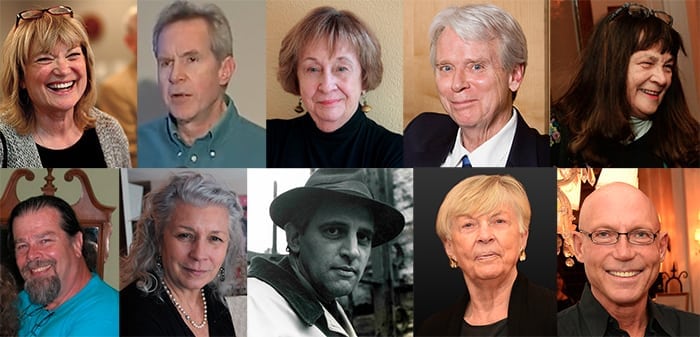 More Words and Letters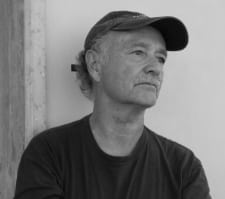 If they don't let you into the St. Pat's wordfest, there is no shame in checking out Poetry Reading: Jim Moore on Random Walks and Chance Encounters. Another dean of Minnesota poetry, Moore will use the backdrop of the Minnesota Museum of American Art's (MMAA) current exhibit Random Walks and Chance Encounters, a month-long collaborative presentation by artists Harriet Bart and Yu-Wen Wu. Having penned and published six books of poetry and received awards with monikers like Loft-McKnight and Guggenheim, he brings poetic contemplations that echo his random walks, chance encounters, and serendipity. The reading begins at 6:30 p.m., so you might even be able to catch the event at the University Club (but don't speed). The MMAA's Project Space is at 141 East 4th Street, in that middle land between Downtown and Lowertown.
I was talking to a friend who is a native Polish speaker. We were discussing poetry and how the works of her favorite poets did not really work when translated into English. I brought up my trepidations about my affinity for translations of Czesław Miłosz. We agreed that the whole specter of translating poetry was suspect.
I may have found a way to reconcile that wariness, or at least put a salve on the frustration. Julia Klatt Singer is the most published writer in the history of the Saint Paul Almanac. Wednesday, March 18, is the release party for her new book of poems, Untranslatable, at SubText Bookstore. When one of her sons was younger, he described her as "a long-haired, wild-eyed, sweater-wearing poet and thief." Her magic pen has landed her work in over five dozen journals and magazines. She has co-written fifteen songs with composers Tim Takach and Jocelyn Hagen and is the poet in residence at Grace Neighborhood Nursery School in Minneapolis. On top of all that, she has an amazing reading voice that should not be missed. SubText is at 165 Western Avenue at Selby Avenue. The reading is at 7 p.m.
On Thursday, March 19, Desdamona will headline TruArtSpeaks' Re-Verb Open Mic. Like every Thursday, come and join the workshopping, hear your contemporaries spin some great words, and find the life of your words in the context of what is happening in the world around you. Desdamona has played stages all over the world and has opened for the likes of Wyclef Jean, Zap Mama, and Black Uhuru, besides occupying her own headlines. Make sure to catch the crew at Golden Thyme Coffee Shop, 921 Selby Avenue, at Milton Street. The mic opens at 6 p.m.
ST. PAT'S
Oh where, oh where will I find the way to spend St. Patrick's Day? I won't think about it too long and hard.

If you want to see St. Patrick's Day, step outside your door. The vortex of the day is Downtown. Everyone loves a parade. Also, this is one day when everyone is Irish. If you are wondering how to get to the festivities, just follow all the Irish people; the crowd will lead you to the parade. You will also want to take part in more of the holiday fare, so stop by Landmark Center for the Irish Music & Dance Association's St. Patrick's Day Celebration for music, dance, marketplace, food, seminars, children's activities, and a sea of green. Landmark Center is at 75 West 5th Street, across from Rice Park in Downtown.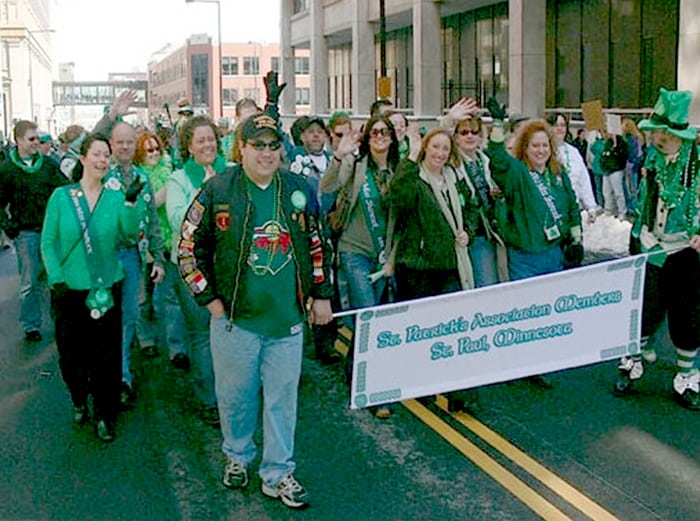 Step outside the door of Landmark and you will find the next big attraction, the 49th Annual St. Patrick's Day Parade! Stand on 5th Street between Landmark and that staging area at Wacouta Street to see one of the best St. Patrick's Day parades in the country. If you are wondering what you will see this year, you'll see everything. Well, almost everything.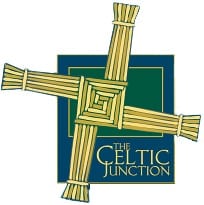 Some people have to work, sadly. If you miss these two Downtown festivities, or if you know that St. Patrick's Day is a full-day celebration, head up to Celtic Junction for the St. Patrick's Day Dance. Dance traditional Irish folk dances in lines, circles, and squares in a hall the whole family can share. The reeling begins at 6 p.m. and continues well after the kids' bedtime. Join the Twin Cities Céilí Band at Celtic Junction, 836 Prior Avenue North.
Music
Filling up on classical music is a great way to feed yourself over the lunch hour. There are many opportunities to do that here in Saint Paul and a couple of ways to do that this week.

The first comes from the Schubert Club's Courtroom Concerts on Thursday, March 19, at Landmark Center. Landmark Center began its life over a century ago as the federal court house and post office for the Upper Midwest—hence the name of the series. This week's Courtroom Concert features baritone Jake Endres and Jerry Rubino on piano. Their program will be Dominick Argento's The Andrée Expedition. Endres is a multitalented actor, singer, music director, composer, and producer who has worked with the most prominent theaters and musical institutions in the Twin Cities. Rubino is a conductor, teacher, pianist, and singer regarded for his diverse musical interests and the prestigious posts he holds across the country. They play at noon. Landmark Center is at 75 West 5th Street.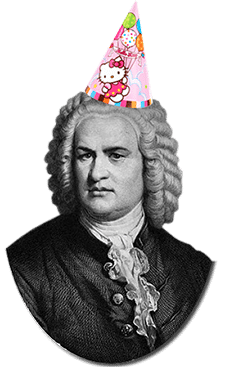 The next noontime concert is the following day, Friday, March 20, at the Baroque Room in Lowertown. As part of their Lunchtime Concert Series, they will be holding a Bach's Birthday Bash. Resident company Flying Forms will celebrate with some arrangements of Bach's most well-known pieces and will include a rare piece for unaccompanied cello. Hear outstanding musicians in a most intimate space. This concert also starts at noon. On Saturday, March 21, Flying Forms will offer a full program for Bach's Birthday Bash at 8 p.m. The Baroque Room is at 275 East 4th Street on the second floor.
Later on Friday, Bedlam Theatre invites us down to their place for what they are calling "original groovy music and newly minted rhythmic dances." Visual Grooves matches music makers with dancers for a cross-medium, multigenre live experience. They have put together guitarist/composer Ben Abrahamson and dancer/choreographer Ruth Glaeser; brass band Brasszilla and tap dancer Molly Kay Stoltz; and the band Dichotomy, featuring Alex Kaufmann and Matt Marka with choreographer Jennifer Mack. They are getting the rest of us involved too, with an open dance floor for a portion of the night, filled with the music of the collaborators. To top it off, DJ ed209 will bring some vinyl and spin some funky, groovy R&B, a little rap, our fill of funk, and some other sounds to match the moves. This at-least-three-hour experience begins at 7 p.m. Bedlam is at 213 East 4th Street, across from Union Depot.
You might have noticed that there is a relatively new fixture in Lowertown, Saturday Night Jazz @ the Black Dog. Each Saturday, a headliner plays two sets starting at 8:30 p.m., following a warm-up band that starts at 7 p.m. A regular at the former Artists' Quarter, Steve Kenny curates the series and joins this week's headline band The Illicit Sextet, with Steve on trumpet, Paul Harper on tenor sax and flute, David Roos on guitar, Chris Lomheim on piano, Tom Pieper on bass, and Nathan Norman on percussion. Opening for the sextet will be King Fletcher Woods. The Black Dog is at 308 East Prince Street, across from the Farmers' Market.
You might not know the work of Seth Avett and Jessica Lea Mayfield. They have a sound that helped build the alt-pop edifice of the 1990s. Their most recent work comes out this week. Three years in the making, the duo has issued Seth Avett & Jessica Lea Mayfield Sing Elliott Smith. Yes, it is a cover-based album, and no, I don't know Elliott Smith, but it is a well-constructed opus full of sounds that one wants to pull near. And on Sunday, March 22, the pair will be at the Fitzgerald Theater. Sweet sounds start at 7:30 p.m. Lean in and listen.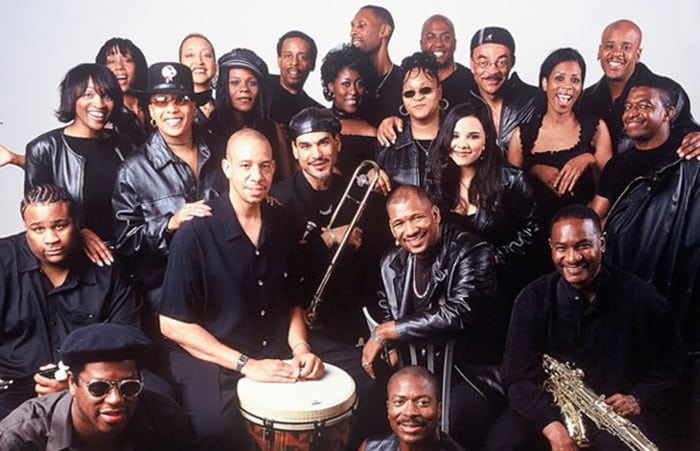 Sounds of Blackness got its start at Saint Paul's Macalester College in 1969. This was the place that launched this Grammy Award–winning collection of talented musicians to international recognition with strong vocals, strong arrangements, and a powerful sense of history with their renditions of jazz, blues, rock and roll, rhythm and blues, gospel, reggae, ragtime, spirituals, work songs, and field hollers. They have taken their song as far away as the World Cup, the Olympics, and the White House. They will be home for a concert at the Ordway Concert Hall on Thursday, March 19. The concert begins at 7:30 p.m. The Ordway is at 345 Washington Street, between Landmark Center and the Central Library.
Odds and Ends and Beginnings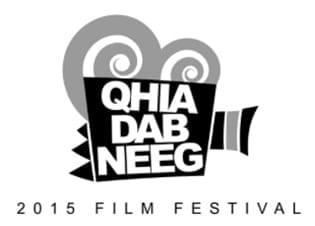 The Qhia Dab Neeg Film Festival is coming at the end of April. If you can't wait for the whole meal, you can get a taste on Saturday, March 21, at the Minnesota History Center. You can view short documentaries and narrative films from previous festivals. The festival aims to recognize Hmong filmmakers in a gathering of storytelling that bridges generations of the community. Find out what to expect next month at two showings at 10 a.m. and 2 p.m. The History Center is at 345 Kellogg Boulevard.
Did the kids not get enough fun on St. Patrick's Day? Take them to the George Latimer Central Library on Saturday at 11 a.m. for Saturday Live! Jason Huneke's Juggling Show. Jason gives us a fast-paced comedy juggling show for kids and anyone else who needs some mirth and amusement. The show starts at 11:15 a.m. in the Youth Services room on the first floor. The Library is at 90 West 4th Street, across Rice Park from the Landmark Center.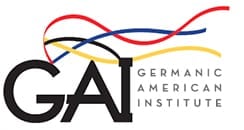 From the corned beef and cabbage earlier in the week, we can head to Germany with the Germanic-American Institute's Pork Roast & Sauerkraut Dinner on Sunday, March 22. They are promising "300 pounds of Helga's Secret Recipe Sauerkraut" and pork roast, boiled potatoes, and green beans, with coffee and cake to go along with a dose of German culture. They suggest RSVP-ing by Wednesday, March 18, at the link above, or just wait for a seat on Sunday. There are two seatings, at 11 a.m. and 12:30 p.m. The Germanic-American Institute is at 301 Summit Avenue.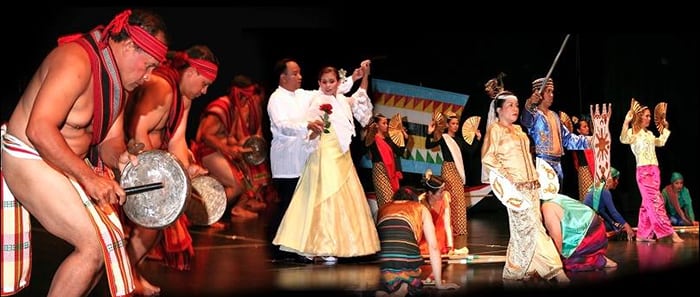 You can also head back to Landmark Center for the Cultural Society of Filipino Americans 28th Philippine Day. The program will feature the CSFA Dance Troupe, among others. Vendors will offer Filipino food and other items for purchase. Also, other organizations will be on hand for community connections and information. The event is for the whole family and begins at 1 p.m. Landmark is, again, at 75 West 5th Street in Downtown.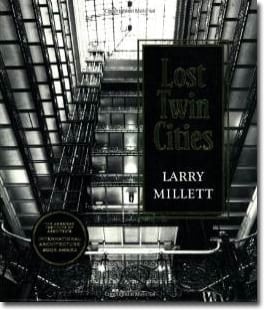 Finally, remember when the book Lost Twin Cities came out? It was a beautiful tome filled with black and white pictures of lost architectural gems in our area. Its author, Larry Millett, will be at the Cathedral of Saint Paul to deliver a talk, "The Churches of Emmanuel Masqueray." Masqueray is famous for designing churches and cathedrals that rival the grandeur of the one in which Millett will deliver this talk. The Cathedral is at 239 Selby Avenue, and the talk begins at 2:30 p.m.
Are you tired yet? Don't forget to check out the Almanac arts calendar to see if there is another flavor you like. (There always is; you know, those down-menu items.) In the meantime, enjoy the weather, enjoy the art, and enjoy the smiling Irish eyes you see in everyone you meet on the streets this week.