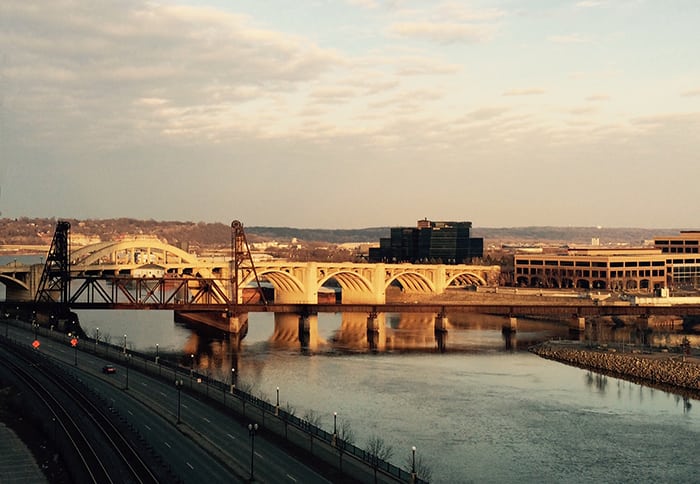 I want to start out with a note of thanks to our readers, especially one who sent me a holiday note last week. Like art, TWISP is interactive and it is how we keep up our cred and keep up with so many cool things happening in our city. Before leaving you with a footnote, I have some not-very-secrets to share with you to keep you happy and involved this week.
Almanac Family
It has been a roaring March! We are also having another great season of Lowertown Reading Jams. This Wednesday, March 25, promises to live up to the reputation. That's when Eva Song Margolis presents "ReMix the Struggle". Eva is a Loft Literary Center honoree whose work promotes racial and economic justice. She has invited strong artists including Lakota poet, artist, and competitive curler jay thomas bad heart bull, whose focus is in community engagement, organizing, and the arts; archivist-songstress Jayanthi Kyle, an artist with credits that include work in the acclaimed collaborative theater project The Blacker The Berry at Intermedia Arts and who also works with Mama Mosaic on Minnesota Girls Are Not For Sale; Kevin Yang, a Hmong American writer and performer who represented his alma mater Hamline University twice at the College Union Poetry Slam; and co-founder and frontman for Edupoetic Enterbrainment Tiyo Siyolo, who placed in the top ten (out of 120) at the 2000 Def Jam Slam Competitions in Chicago and whose work has been praised internationally.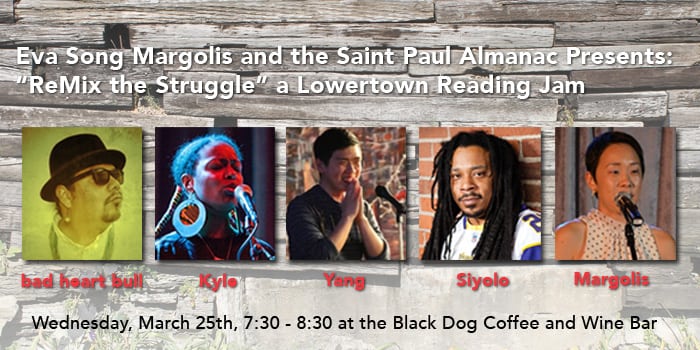 What is ReMix the Struggle? It is a timely call for us to "undergo a tremendous philosophical and spiritual transformation," as Eva puts it. "Each of us needs to be awakened to a personal and compassionate recognition of the inseparable interconnection between our minds, hearts, and bodies; between our physical and psychical well-being and between our selves and all the other selves in our country and in the world…" Join the ReMix at the Black Dog on Wednesday evening at 7:30 p.m. The Black Dog is at 308 East Prince Street in Lowertown, kitty corner from the Farmers Market. Come early to get a seat and bring a friend or two.
Stages


Shooting Kabul is still playing at SteppingStone Theatre, but we also have a few other shows that are hitting the stage this week that you won't want to miss.
We start off with Bedlam Theatre's NO BULL SHORTS! A SHORT TOWN SHOWOFF. It is the usual flavor of Bedlam fun. As they describe it, this "ultimate grab bag of performance, cabaret and more includes Dance! Comedy! Bowling! Time Travel! Ben Marcy! Charlie Hebdo and David Brooks! Scary Pelicula!" I don't know what to expect except that we have four chances to check it out. The shows start Thursday, March 26, and run through Sunday, March 29, and begin at 8 p.m. Who knows what will happen in this running series of theater labs? There is also an extended preview on Wednesday, March 25, from 6 to 11 p.m. where you might get to see a mix of flavors from the seasoned professionals to fresh competitors at this pay-what-you-can edition. (Maybe you can stop by after the Lowertown Reading Jam.) Bedlam is at 213 East 4th Street across from Union Depot.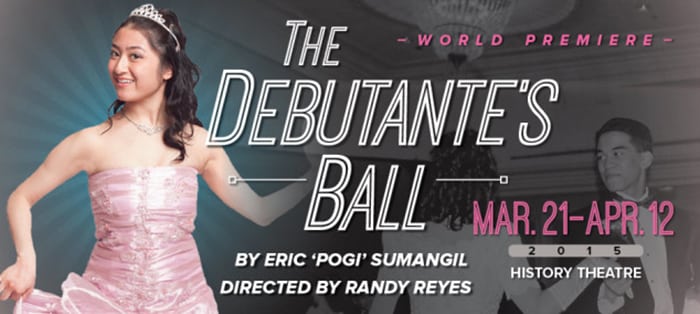 Also this week, Mu Performing Arts is back in Saint Paul with their world premiere of
The Debutante's Ball. With stories woven between hip-hop, love songs, and waltzes and a long-standing tradition in Minnesota's Filipino-American community, Debutante follows six teens as they prepare for this annual Valentine's Ball and their encounter with a brief journey of connection to their heritage. Written by former debutante escort Eric 'Pogi' Sumangil and directed by Randy Reyes, the tale illuminates the struggle between tradition and assimilation for these young people. The Debutante's Ball is being staged at the History Theatre, 30 East 10th Street in Downtown. The production runs through April 12. Check here for tickets and show times.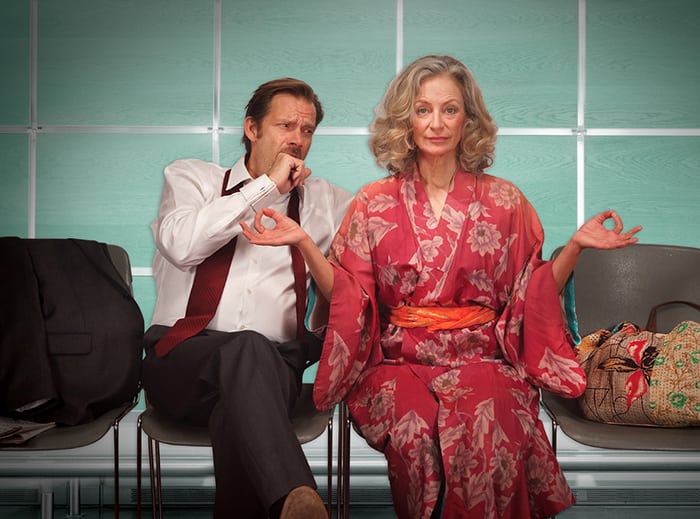 On Friday, March 27, Park Square Theatre's Proscenium Stage will open to their production of Shooting Star. College lovers stumble across each other's paths in a middle-aged encounter where they see how their lives have diverged and maybe get a glimpse into the contrasts that illuminate their current challenges. Shooting Star runs through April 19. Show dates, times, and ticket information can be found here. Park Square is at 20 West 7th Place in Downtown.

Young Artists Initiative is taking to the Paul and Sheila Wellstone Center on the West Side for their 12th Season production of The Snow Queen. The wicked Snow Queen casts a spell on the heart of Kay, her heart is turned to ice, and she is taken to the top of the world from which she must be rescued by a best friend who must endure emotional and physical treachery to save her friend. An all-youth cast and crew share their talents to bring you this serious, humorous, and fast-paced story. The show runs through Sunday, March 29. You can get tickets and find show times here. Wellstone Center is at 179 Robie Street.
Tunes
On Monday, March 23, the Cathedral of Saint Paul again fills with brilliant sound as the Choir of King's College, Cambridge performs as a part of their current international tour. Since the fifteenth century, the reign of Henry VI, young men have been performing in the Cambridge chapel, but since 1936 their voices have been brought to the corners of the globe. Now, they bring their distinctive sound to the Capital City. It is one of the world's finest collection of voices in a world-class, iconic cathedral. The Cathedral of Saint Paul is at the end of Selby Avenue, where Summit Avenue bends to meet it, 239 Selby Avenue. The concert begins at 7:30 p.m.
David Stanoch is a percussionist who has played with the likes of Hiram Bullock, George Clinton, the Minnesota Orchestra, New Kids on the Block, Bonnie Raitt, Doc Severinsen, Butch Vig, and many others with names big and small. He is the featured artist on Tuesday, March 24 for Live at Five at McNally Smith College of Music, a series that puts the spotlight on practicing McNally Smith faculty. He will be playing new music with a new band, dā-kə-brēō-dā features Dave Brattain on saxophone, former MSCM faculty Kevin Daley on guitar, and Bruce Heine on bass. Also joining the band will be Phil Holm (trumpet) and MSCM faculty members Eva Beneke (guitar) and Marvin Dahlgren (vibraphone). This is a great way to spend a happy hour. Stop by and hear the vibes. McNally Smith is at 19 East Exchange Street, on the back side of the History Theatre and a few steps from the light rail stop. As the name implies, they start at 5 p.m. with a reception and music starting at 6 p.m.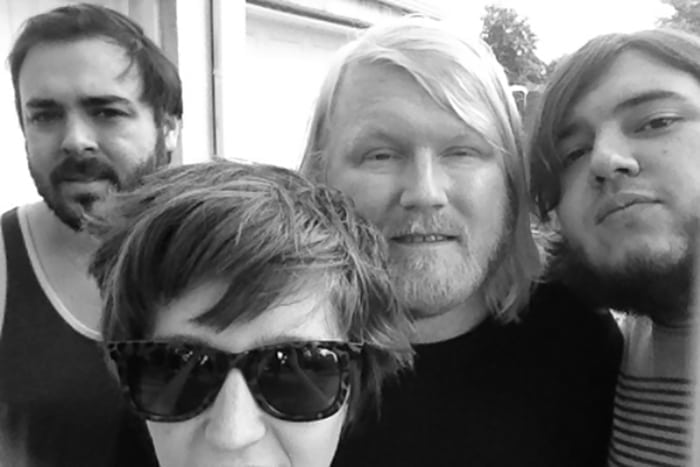 Zoo Animal is a band that describes itself as a minimalist grunge pop band with heart that likes to "perform with our hearts and play with our feet and arms." Singer/songwriter Holly Hansen fronts that band that weaves its way from abstract improvised sounds to melodic chords to a blast of amazing loud, just right for this month's Loud at the Library. On Thursday, March 26, Hansen is joined by Justin Korhonen on drums, Noah Paster on bass, and Matt Latterell on guitar. This season, Loud at the Library is at the George Latimer Central Library, 90 West 4th Street in Downtown. The event starts at 6:30 p.m. with the music ringing a little after that.
If Zoo Animal was too tame for you, maybe you can get what you need at the Ordway this weekend. Patricia Kopatchinskaja is described as having "savage energy" and being "touching, mesmerising and slightly mad," "a performer who puts the fun back into music making." She will perform three concerts with the Saint Paul Chamber Orchestra. Kopatchinskaja plays Schubert's Death and the Maiden, or his Quartet in D Minor for String Orchestra. The hype is that Kopatchinskaja's temperament and emotional range are excellently suited for this work. The three concerts are Friday, March 27, and Saturday, March 28, at 8 p.m. and Sunday, March 29, at 1 p.m. The Ordway is at 345 Washington Street, Downtown.
When many of us think "bassoon," we think of Peter and the Wolf. Being stuck in that image limits our imagination and ideas on what art can be made with this instrument. I am curious. I want the mental track running freely through my brain. The chance will come when The Baroque Room hosts Joseph Jones and two other bassoonists for "The Phoenix," featuring works from Corrette, Telemann, Fasch, and Galliard. Jones is the principal bassoonist with the Minnesota Sinfonia and teaches at Normandale Community College. He will be joined by Andrew Machamer, an associate lecturer at the University of Wisconsin–Eau Claire, and Jeffrey Marquardt, second bassoonist with the Wisconsin Chamber Orchestra in Madison. This concert happens Saturday, March 28, at 7:30 p.m. The Baroque Room is at 275 East 4th Street, Suite 280 in Lowertown.
Around Town


The Cinco de Mayo celebration is five weeks away, but you can get the first glimpse at this year's event button at the Button Unveiling at Boca Chica restaurant on Thursday, March 26. Buttons are $3 at (and after) the event and can be used to receive discounts throughout the community. You can also register to win great prizes, including $300 in cash. The event begins at 6 p.m. Boca Chica is at 11 Cesar Chavez Street on the West Side.
On Saturday, March 28, Bedlam Theatre is hosting an all-day interactive performance they are calling F O R G I V E N E S S. Bedlam opens at 7 o'clock in the morning, inviting performers to share their works in a wide array of genres on the theme of forgiveness. For the next twelve hours, participants, attendees, and performers will be invited to help create, explore, and immerse themselves in the experience. Again, Bedlam is at 213 East 4th Street.
Harriet Bart and Yu-Wen Wu have been co-creating an installation at the Minnesota Museum of American Art for the past several weeks. Random Walks and Chance Encounters will get its Unveiling Party on Saturday, March 28. The two artists have been working to transform the blank gallery space into a site-specific multimedia installation. The theme is collaboration, random encounters, and opening up their art to serendipity. This event will take a page from a series of events by the MMAA and the current exhibit not on display at McNally Smith College of Music, the Art-Inspired Music Project, by inviting McNally Smith musicians to perform a piece created out of the images created by Wu and Bart. The museum is at 141 East 4th Street, on the edge of Downtown and Lowertown at Robert Street. The event starts at 6 p.m.
The Young Set

Of course, we have SteppingStone's Shooting Kabul and the Young Artists Initiative's The Snow Queen, but there are a few other things for young hands, eyes, ears, and minds this week.
What will we do this week to keep young minds and hands busy? You can start out on Tuesday, March 24, at the West 7th Library with your preschooler for Sing, Play, Learn with MacPhail – I Make Music. This is a hands-on music experience that is designed to help develop your child's love for words and reading while letting them experience the fun of music and play. The fun starts at 10:30 a.m. The library is at 265 Oneida Street off St. Clair Avenue.

The Minnesota Book Awards is next month, but you can have a chance to meet this year's four finalists in the young people's category this week at the Red Balloon Bookshop. Join them on Thursday, March 26, for An Evening with Minnesota Book Award Finalists in Children's and Young People's Literature. Enjoy a great gathering and discussion about young people's literature. Red Balloon says: "Confirmed authors include: William Alexander (Ambassador), Kelly Barnhill (The Witch's Boy), Michael Hall (It's an Orange Aardvark), Laura Purdie Salas (Water Can Be), and Mike Wohnoutka (Little Puppy and the Big Green Monster). Although young readers are welcome, this is an adult-focused event. Wine and light refreshments will be served." The Red Balloon is at 891 Grand Avenue. The event begins at 6:30 p.m.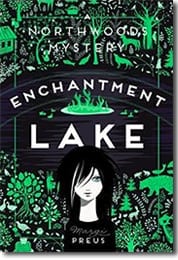 Head back to the Red Balloon on Friday, March 27, for a book event with Newbery Honor–winning author Margi Preus. Her new young-adult book Enchantment Lake: A Northwoods Mystery follows a seventeen-year-old New Yorker in a plot of mystery, adventure, sunken treasure, and more. Preus will be on hand to discuss her work starting at 6:30 p.m.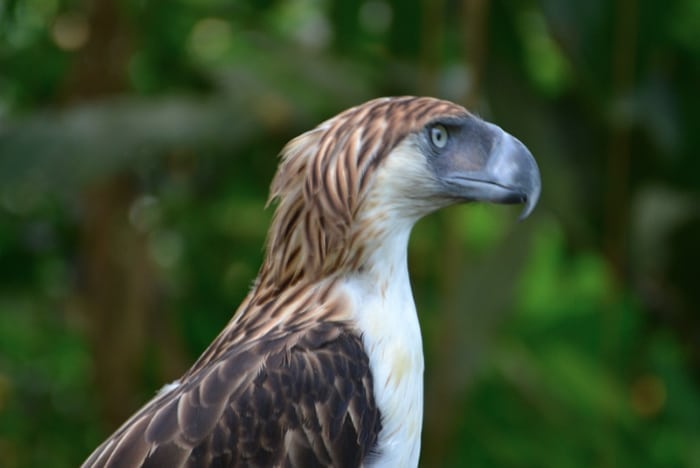 On Saturdays, Central Library's Youth Services department is the place for Saturday Live!. This week's feature is Saturday Live! with the Raptor Center. The library and the Raptor Center invite you to a "hands-on interactive exploration," where you can "learn about the different groups of raptors and meet them up close" and learn more about what a great resource we have on our Saint Paul University of Minnesota campus. The show starts at 11:15 a.m. The library is at 90 West 4th Street, Downtown.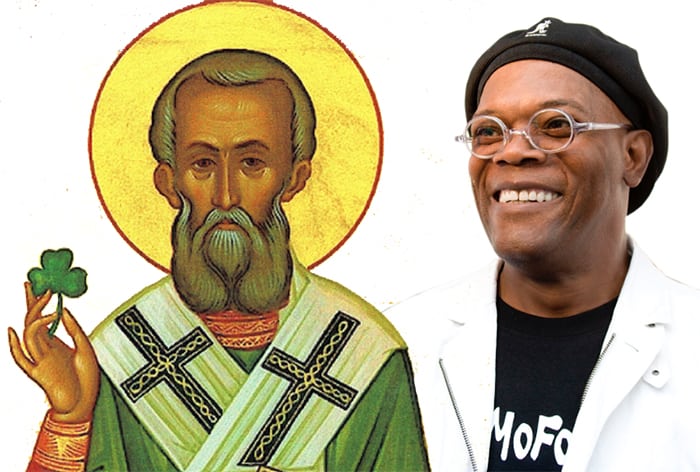 Have we left anything out? YES. As always, there is more to be found here in the Almanac arts calendar. Oh, yes, my footnote: I don't know everything, but I do know the difference between St. Patrick and Samuel L. Jackson. I realize this is an obscure reference, but I will just say that one needs to keep track of one's pests in order to get canonized.
Oh well. It is beautiful outside, so get out and walk into some art. You will love yourself and your neighbors for it. And share this with a friend or two. We'd love to see them in these longer days.