This Almanac busy wheel keeps on spinning. A few days ago the Midwest Book Award finalists were announced and the 2015 Saint Paul Almanac gained honors in SEVEN categories: Culture, Illustration (Photography), Interior Layout, Midwest Regional Interest, Reference, Total Book Design, and Travel! It is not the first time the Almanac has been honored. We received top honors last year in the Travel category. We were busy last year.
We are really busy now. I hope you took some rest last week, because you will need the energy for everything this week that ends with the Spring Saint Paul Art Crawl. After this years' Minnesota Book Awards, I took a long nap. I am just waking up, so if I sound groggy, it is because of that and because I have been a bit restless, even in slumber, in anticipation of this month's Lowertown Reading Jam, Farmworkers and Food Justice" hosted by Emmanuel Ortiz on Wednesday. I think I will need another nap after this week, but we all will definitely not want to sleep through it.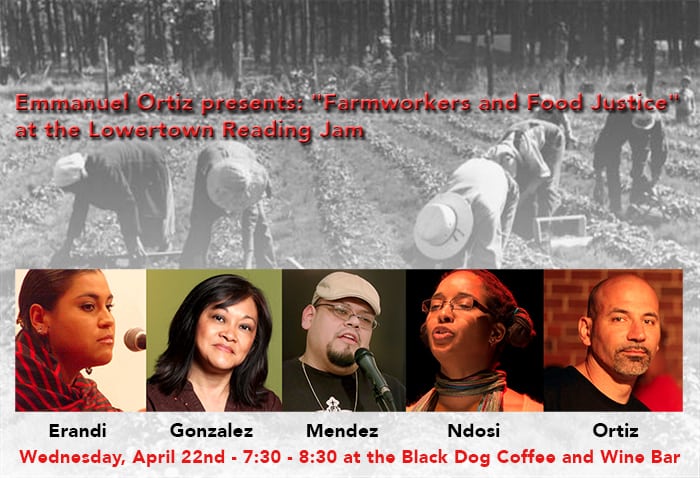 Halfway through my college career, a classmate spent a term in La Paz working for the United Farm Workers Union. He did not return to school for three years. During that time, he had the privilege of working near Cesar Chavez, the name that is almost synonymous with the the North American farmworkers movement. For my classmate, living in that environment created a deeper understanding of the toil and land from which our food comes, which made it impossible to ignore the social and human justice issues involved in feeding the planet's people. On Wednesday, April 22, the eve of the anniversary of the death of Chavez, five poets will gather to honor the lives and work of farmworkers, and celebrate the struggle for workers' rights and food justice. Gabriela Erandi, Marlina Gonzalez, David Mendez and Mankwe Ndosi have been invited by event curator Emmanuel Ortiz to perform works that inspire food justice. The poets featured each have an organic relationship to the issues, some of them being descendants of farmworkers, some doing food justice work. "Farmworkers and Food Justice "will be at Black Dog Coffee and Wine Bar, 308 East Prince Street at 7:30 p.m.
Words and Letters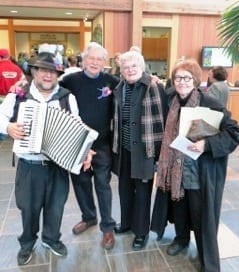 I got to know the legend that is Norton Stillman while working for the Hungry Mind Bookstore. He was the power behind Bookman, an important book distributor, Nodin Press and Peef the (goddamn) Christmas Bear. Peef still lingers in the corners of some people's holiday stories. Bookman was a wonderful playground of a warehouse—full of books—that has since passed on, along with many other trappings of the book business. Nodin Press, named after his brothers' mispronunciation of his name as a small child, is still showcasing great work.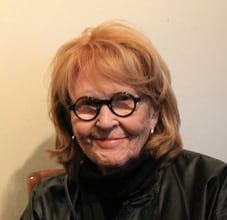 On Tuesday, April 21, Carol Connolly's "Reading by Writers" will feature the work in the recently published Nodin Poetry Anthology edited by Emilio and Monica DeGrazia. In what they are calling a "parade of poetry," Carol has again invited some of the area's strongest poets. They include: Nicole Borg, a full-time mom, former English teacher and school librarian, and the current editor of the Green Blade; Minnesota Book Award winner and author of two collections and two chapbooks of poetry, Rich Broderick; Sharon Chmielarz, whose latest book is Visibility: Ten Miles, a collaboration of prairie with photographer Ken Smith and recently Love from the Yellowstone Trail; John Lee Clark, who was born deaf to an all-deaf family and who, as an adolescent, gradually lost his sight and whose work has appeared in many publications. John is the author of the chapbook of poems Suddenly Slow and he edited the anthology Deaf American Poetry; Saint Paul poet laureate and series host Carol Connolly, the author of All This and More, a book of poems from Nodin Press, and Payments Due; creative writing teacher for adults Elissa Cottle, who explains her relationship to writing in her lines from "Poems to Go"; Jenny Yang Cropp, the author of the forthcoming String Theory and the chapbook Hanging the Moon; John Flynn, who writes like there's rain coming and will read aloud anywhere, anytime, rain or shine; Rita Hawes, former librarian and the author of five books of nonfiction and two of poetry and the recently finished mother-daughter travel memoir, Falling for Botticelli; high school freshman Erik Heen who lives on his family's 130-year-old farm in Minnesota; Minnesota Book Award finalist James P. Lenfestey who is a former editorial writer for the StarTribune, where he won several Page One Awards for excellence; Michael Kiesow Moore, who is the author of the poetry collection What to Pray For (Nodin Press) and who is also the curator of one of the Twin Cities premier reading series, Birchbark Books Reading Series; Air Force veteran and former college professor Charles Mundale, who tells people, "I did not have a career, I had adventures"; Saint Paul journalist and sidewalk poet Marcy Steinberg, the author of The Inside Scoop: Proposals and Interviews from the Client's Perspective; Minnesota poet laureate Joyce Sutphen, whose first collection, Straight Out of View, won the Barnard New Women Poets Prize; Bart Sutter who earned the Minnesota Book Award for poetry with The Book of Names: New and Selected Poems and is one half of The Sutter Brothers, a poetry-and-music duo; Reading by Writers co-conspirator Dara S. Syrkin, who comes from a long line of storytellers; and the last of our former librarians, Marilynne Thomas Walton, whose work has appeared in Home Sweet Home Again, Concert at Chopin's House, Speakeasy, 100words, and the 2012 and the 2013 Saint Paul Almanac. As usual, the evening will start with prelude music by violinist Mary Scallen and flutist Jim Miller at 7 p.m. The reading starts at 7:30. Meet at the historic University Club of Saint Paul, 420 Summit Avenue.

Thursday, April 23, is Baseball Day. The Ramsey County Historical Society is currently hosting an exhibit titled "They Played for the Love of the Game: Adding to the Legacy of Minnesota Black Baseball" at the Landmark Center. The curator of the exhibit is Frank White (no relation) who is also working on a book that, like this exhibit, illuminates the untold story of Black baseball players, and their legacy and significance in Minnesota. This Thursday at 6 p.m., White will present the program "Baseball Rivals: St. Paul and Bloomington." This is part of a series of talks in conjunction with the exhibit that runs through June 7. This talk is in room 408 of Landmark Center, 75 West 5th Street in Downtown.


A little bit later that evening, SubText Bookstore presents three great baseball books. Editor and author Josh Levinthal's A History of Baseball in 100 Objects tells the baseball story through some of the precious objects and memorabilia that have littered the sides of the road of America's pastime. Sometime in the 1950s, a young Fidel Castro tried out for the Washington Senators, the team that would later become the Minnesota Twins. A fair ballplayer, he was, nonetheless, cut and sent back home to Cuba. The rest is history. Part of that history includes the events shortly after the Bay of Pigs disaster that set in motion the departure of Tony Oliva, who would redeem the franchise with a Rookie-of-the-Year performance in 1965 and more successes that would make him one of the beloved players in Twins' history. Baseball writer and Saint Paul native Thom Henninger manages to capture the voice of Oliva and chronicles the career of the man we called "Tony O!" in Tony Oliva: The Life and Times of a Minnesota Twins Legend. From great personal stories to "inside baseball," we next try to unlock the secrets behind the success of certain teams in the book In Pursuit of Pennants: Baseball Operations From Deadball to Moneyball by local writer and baseball researcher Daniel R. Levitt and co-author Mark L. Armour. Levitt will be on hand to discuss some of the recipes on and off the field that baked winners. This event, also on Thursday, April 23, is at 7 p.m. SubText is at 165 Western Avenue below Nina's Coffee Shop.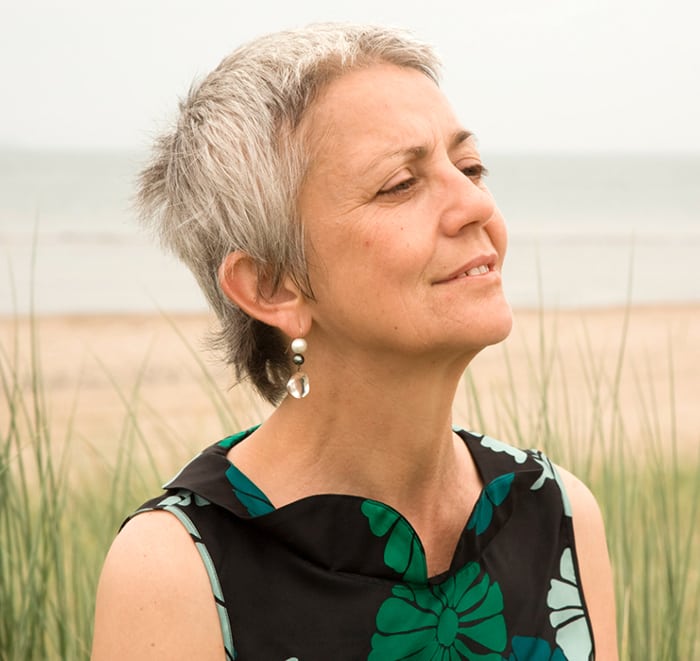 On Friday, April 24, hear 2015 O'Shaughnessy Award Recipient, Dublin poet Paula Meehan read from her work in the O'Shaughnessy Educational Center auditorium at the University of St. Thomas. The Lawrence O'Shaughnessy Award for Poetry was established in 1997 to honor outstanding Irish poets and the Irish Studies department has been inviting these honored and esteemed writers since then. Meehan has published five collections of poetry, including her most recent Dharmakaya and Painting Rain). This great Saint Paul moment begins at 7 p.m. St. Thomas is at 2115 Summit Avenue.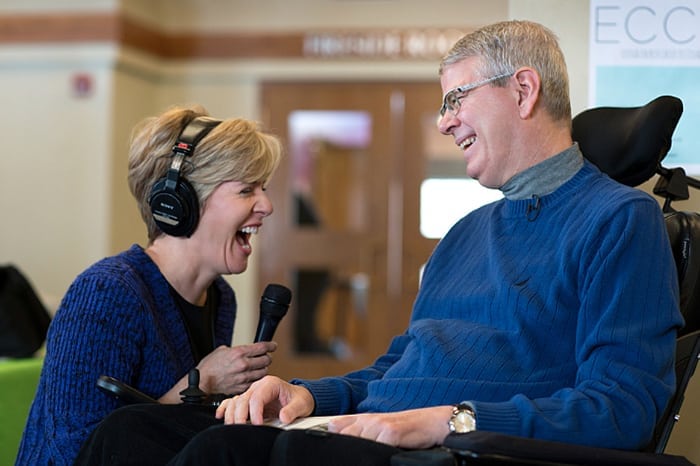 Sunday afternoon brings an interesting conversation to Common Good Books. Last month, Bruce Kramer, the author of We Know How This Ends: Living while Dying died from complications of ALS, also known as Lou Gehrig's Disease. Over a span of four years, Minnesota Public Radio host Cathy Wurzer conducted a series of interviews with Kramer called "Living with ALS". On Sunday, April 26, Wurzer will be at Common Good Books to discuss Kramer's book, his legacy and what it was like to be on the receiving end of four years of precious conversations. This event about one of Saint Paul's remarkable men and his stories begins at 4 p.m. Common Good Books is at 38 South Snelling Avenue.
Learning to Crawl
It is time for the Spring Saint Paul Art Crawl, starting the evening of Friday, April 24, and running until the end of the afternoon on Sunday, April 26. The Art Crawl is not just a vast festival to experience art. It is an opportunity to experience what art does to and for people, what it does to the spaces that are shared by everyone who takes the time to make their way to art venues all over the city, whether it is at the heart of the Crawl in Lowertown, along the Green Line, in the West 7th neighborhood, or anywhere art gets made in the Capital City. I can't tell you everything that will happen amid the hundreds of eye- and ear-fetching experiences, but I have a nice sample. Studio Sendero will be busy all three days of the Art Crawl. On Friday, April 24, they will host Studio Sendero Student Showcase where Flamenco students show their choreographies. The performance begins at 7:30 p.m.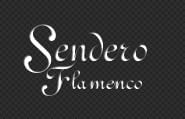 Skip ahead to Sunday, April 26, when the studio hosts Sevillanas Sundays, a Sevillanas marathon for this traditional Spanish folk dance. You can warm up with a quick lesson starting at 1:30 p.m. from the experts. At 2 p.m., start to dance for real and don't let anyone tell you to stop. Fancy costumes are encouraged, but you are happily welcomed just coming as you are. Studio Sendero is at 253 East 4th St., Suite 502, in the JAX Building.
In the middle of these fun events is the Lowertown Dance Showcase at Bedlam Theatre on Saturday, April 25, from 1 to 5 p.m. Studio Sendero will perform at 2:35 and 4:15 p.m. Regional premier dance company Ballet Minnesota takes the stage at 1 p.m. Kala Vandanam Dance Company comes at 1:45 and 3:25 p.m. performing Bharatanatyam, the oldest and most widely performed classical dance tradition of India. Bedlam Theatre is at 213 East 4th Street.
Music starts
There is a lot of music in Lowertown, as always. I can't come up with a full list, here, but here is a quick run-down.
Late on the eve of the Art Crawl, Bedlam Theatre will warm things up with some totally kicking balalaika-wielding, Roma-influenced punk folk jazz with too many instruments. 'SRAZHALYS' is a genre-hopping cacophony (have I used that phrase before?) of a quartet. They start at 10 p.m. and go until it is the 24th of April.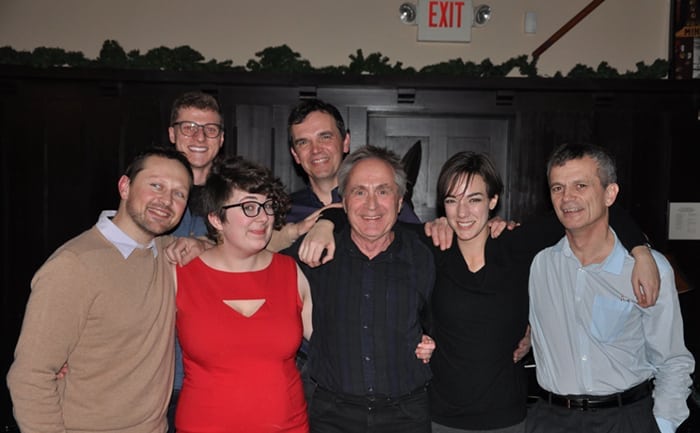 At the Black Dog Coffee and Wine Bar: Friday, April 24, 5:30 p.m. is Piano Fridays with Todd Harper and at 8 p.m. modern-traditional Czech and Slovakian music begins with SlovCzech; Saturday, April 25, is "Saturday Night Jazz at the Black Dog" featuring MANCRUSH at 8:30 p.m., preceded by a CD release event for John Wood at 7 p.m. The Black Dog is at 308 East Prince Street.

PUBLIC Music at 8:30 p.m. is Yeti Steady featuring special guests Doan Brian Roessler, Daniel Zamzow, Matty Harris and at 10:30 p.m. Ramtrak plays: musicians Jake Baldwin, Lars-Erik Larson and Thomas Nordlund. PUBLIC is at 229 6th Street East.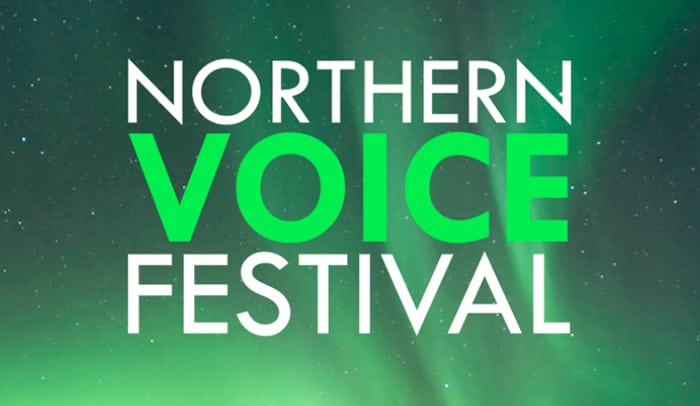 Saturday, April 25, features the Northern Voice Festival with performances in several locations throughout the day. The idea behind the festival is to get people to use their singing voice, whether they think they have one or not. Some of the area's seasoned vocal groups will take a few moments during every program to teach the audience a song they think everyone should know. The shows include:
East Central Minnesota Chorale, April 25 @10 a.m., Central Presbyterian;
ChurchSingers in Accord, April 25 @ 10 a.m., Courtroom 315, Landmark Center;
Great River Chorale, April 25 @ 10 a.m., Ordway Concert Hall;
Gregorian Singers, April 25 @ 11:15 a.m., UBS Forum at Minnesota Public Radio;
Minnesota Valley Men's & Women's Chorales, April 25 @ 11:15 a.m., Ordway Concert Hall;
Calliope Women's Chorus, April 25 @ 11:15 a.m., Courtroom 315, Landmark Center;
Saint Peter Choral Society, April 25 @ 11:15 a.m., Central Presbyterian Church;
NOTE-able Singers, April 25 @ 12:30 p.m., Courtroom 315 at Landmark Center;
Angelica Cantanti Youth Choirs – Cantanti Singers, April 25 @ 12:30 p.m., Central Presbyterian Church;
One Voice Mixed Chorus, April 25 @ 12:30 p.m., Ordway Concert Hall;
Hymnos, April 25 @ 1:45 p.m., Central Presbyterian Church;
Give Get Sistet, April 25 @ 1:45 p.m., UBS Forum at Minnesota Public Radio;
Twin Cities Gay Men's Chorus, April 25 @ 1:45 p.m., Ordway Concert Hall;
Apollo Club, April 25 @ 3 p.m., Central Presbyterian Church;
Exultate Chamber Choir & Orchestra, April 25 @ 3:00 p.m. Ordway Concert Hall;
I Cantanti Chamber Choirs, April 25 @ 3:00 p.m., UBS Forum at Minnesota Public Radio.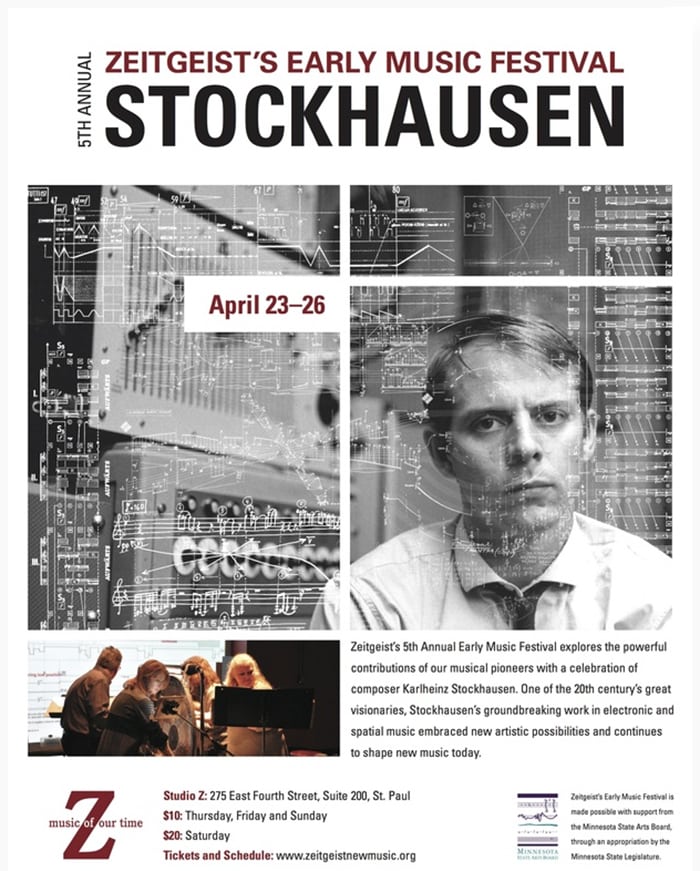 The Zeitgeist Early Music Festival at Studio Z, Zeitgeist's Fifth Annual Early Music Festival, explores the powerful contributions of our musical pioneers with a celebration of composer Karlheinz Stockhausen with shows on Thursday, April 23, and Friday, April 24, at 7:30 p.m.; Saturday, April 25, at 7:30 p.m. and 9 p.m.; and Sunday, April 26, at 1 p.m. Check here for programs and ticket information.

Also on Saturday, April 25, you can catch the Saint Paul Art Crawl After Crawl Ball. If you want to stay up late, you can catch ukulele man Keldon Ancheta, Nigel Parry's Pocket of Resistance and some techno party with C. Kostra. It starts at Bedlam at 10 p.m. and goes until quiet.
That's a short list. You will also find your share of buskers, impromptu eruptions of song and dance and a surprise behind a door or down a hall. Head down and hear something.
Other Places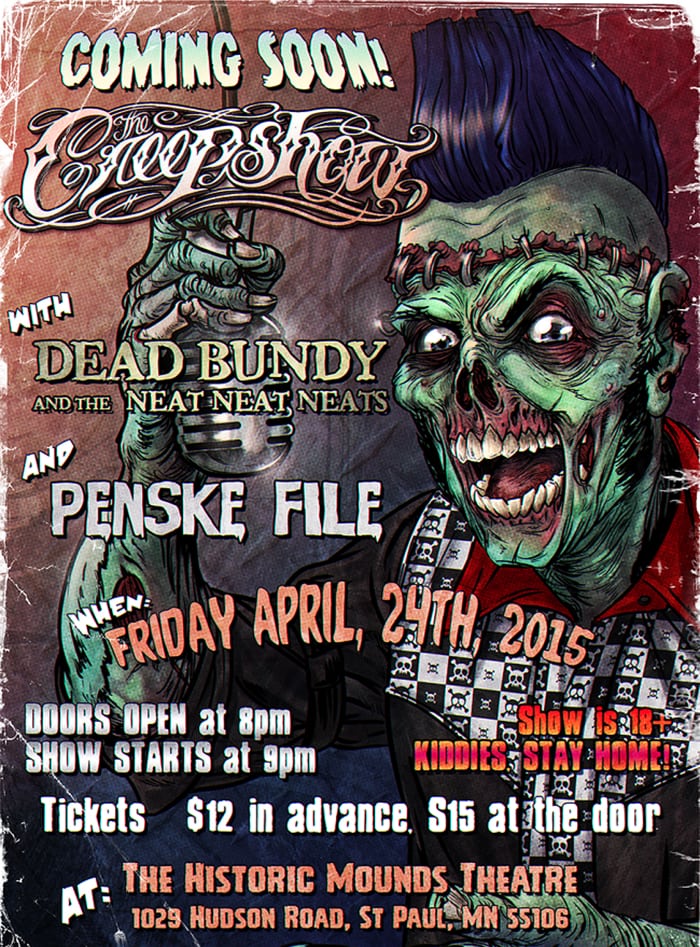 On Friday, April 24, the doors swing open at the Historic Mounds Theatre for a little "psychobilly" rock and roll for The Creepshow with Dead Bundy and the Neat Neat Neats & The Penske File. Punknews says, "Seriously, if you like psychobilly bands with great female vocals you'll love this album and this band. It really is a must-have for fans of this genre." I don't know what else to say, except that the Mounds Theatre is a great revived Saint Paul space and this is a show that you don't want to see if you might have trouble sleeping. Doors are at 8 p.m. Show at 9 p.m. The theater is at 1029 Hudson Road.

Get started on Saturday, April 25, at noon with a little "Improv at the Lofts" with noted local jazz musicians Davu Seru with Milo Fine and Jack Wright. Part of the American Composers Forum's Landmark to Lowertown series, these three come to the Schmidt Artists Lofts just in time for the Crawl. Davu Seru is the leading improvisational jazz percussionist in the Twin Cities. Milo Fine brings his musical talents via an array of instruments and Jack Wright is a long-time collaborator in improvisation. This lunchtime concert is one of many beautiful mixes of sight and sound in the artists' lofts. The lofts are at 900 West 7th Street.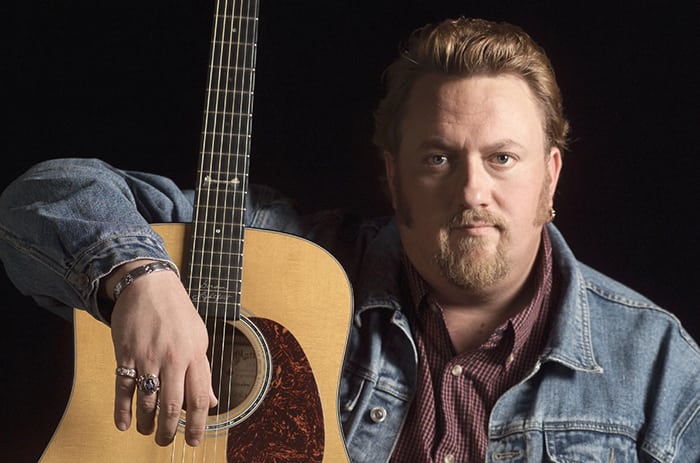 Later on Saturday, the Ginkgo Coffeehouse Music Series brings singer/songrwriter J.P. Cormier to the stage. He has a great voice and can handle his share of instruments. His debut album came out when he was just 16 and he has appeared on the ever-popular Grand Ol' Opry over two dozen times. He brings his folk wizardry to Ginkgo at 8 p.m. Ginkgo is at 721 North Snelling Avenue.
Something Else
Is there anything else going on this week? Please, I've had enough, you might say. Well, Saint Paul has not given you enough. That's what you get for living here. How about a few family things? The Art Crawl is definitely for the whole family, but maybe you want something more contained. Here are a few suggestions.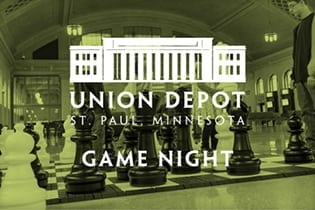 If you have not checked out Union Depot's Board Game Night, this might be the week. Every Wednesday at 4 p.m., the huge Waiting Room is set up for guests of all ages to play giant-size versions of many of their favorite games ranging from chess, checkers, Kinect Four, Dominoes, Jenga, Tic Tac Toe and more. Come this Wednesday, April 22, (maybe before heading down to the Black Dog for the Lowertown Reading Jam) to Union Depot, 214 East 4th Street at the end of the Green Line.
On Thursday, April 23, the Minnesota Museum of American Art hosts Honors Visual Art Exhibition + CreatorKids. In collaboration with the Ordway Center for Performing Arts, the MMAA will feature the art of 60 high school students plus the work of elementary students in MMAA's art program CreatorKids. The works have been selected based on the criteria of artistic merit, execution, control of medium, and originality. This is a great opportunity to see the energy, creativity and hope for the future of our arts culture in the city. The reception is from 5 to 7 p.m. The MMAA is at 141 Robert Street, at the corner of 4th Street and Robert.

On Saturday, April 25, the Science Museum of Minnesota invites families to "Play. Tinker. Make. Participate in hands-on creating and making alongside these presenters from a wide range of backgrounds, who are eager to share their expertise." This Making Connections Saturday event allows young people to "meet artists, scientists, crafters, fixers and tinkerers from around the Twin Cities." Come to the museum between noon and 4 p.m. Fun at the museum is at 120 West Kellogg Boulevard.
Also at noon on Saturday at the Minnesota History Center is A Thousand Journeys, One Home: Asian Pacific Heritage Day. The community gathers at this event to highlight Chinese, Filipino, Hmong, Indonesian, Japanese, Korean, Tibetan, Thai, and Vietnamese traditions through music, dance, food ways demonstrations, art and other displays. This event is presented in partnership with the Council on Asian Pacific Minnesotans. It runs from noon to 4 p.m. The History Center is at 345 West Kellogg Boulevard.
Lastly, The Friendly Streets Initiative is hosting a block party called the Better Bridges Bash! to celebrate the new Griggs bike/pedestrian bridge and the intersection of Griggs Street and St. Anthony Avenue in Saint Paul. The event will celebrate the bridge while also envisioning big changes for the future of the Lexington and Hamline bridges over I-94. They will have free food, art, music, pop-up soccer and basketball and a lot of neighbors. Whether you are from this neighborhood or not, see what's happening and join the fun.
Okay, is that enough? I am worn out already. Let me nap before we get started. Don't forget, there is even more in the Almanac arts and culture calendar. (Take a deep breath!) I hope to see you on the town. Bring a friend, even one from out of town. It will be grand!