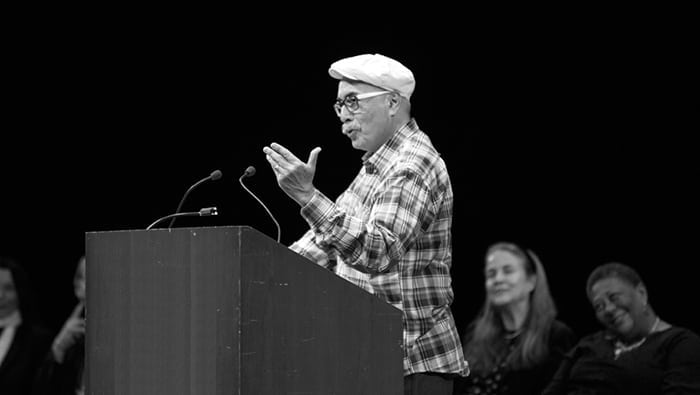 Last week was a poetry powerhouse in Saint Paul, fitting for the waning days of National Poetry Month. We had another all-star Reading by Writers with Carol Connolly that included some of the best pieces "with fire and light" from Nodin Press's anthology and a packed Lowertown Reading Jam with "Farmworkers and Food Justice". As I write, I realize that it is still National Poetry Month and I have not written enough poetry. Waking up this morning, I shake the captivating visions of a spectacular Saint Paul Art Crawl to see another week filled with the action that makes Saint Paul great.
Words and Letters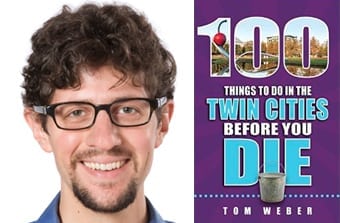 It seems that, in part, Minnesota Public Radio's Tom Weber has the same idea. In his book 100 Things to Do in the Twin Cities Before You Die, Weber takes on the colossal task of finding those amazing things about our Twin Cities that are reasons to live and visit. On Tuesday, April 28, Weber will be at SubText Bookstore to talk about the icons of the cities. I am sure he has missed a few things, and you can use your expertise gained from your time reading TWISP to fill in the missing spectacles. The reading starts at 7 p.m. SubText is at 165 North Western Avenue, under Nina's Coffee Shop.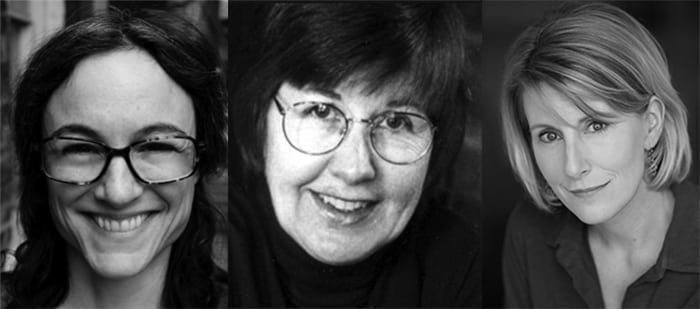 The next evening at SubText, as the end of Poetry Month draws near, the booksellers invite three strong poetic voices to their lectern. Lisa Fishman, Sharon Chmielarz, and Cullen Bailey Burns will be at the bookstore to read from their work. 24 Pages and Other Poems, Fishman's sixth book of poetry, is centered on bodies—and not just human bodies—and where they are in relation to each other. Chmielarz's latest collaboration with photographer Jim Smith is Visibility: Ten Miles, an especially visual and poetically intimate look at the prairie landscape. Cullen Baily Burns's first book, Boat, was a finalist for the Minnesota Book Award, and she is more recently the author of Slip, a collection with partial narratives about desire and memory, with which Lisa Fishman says she is "smitten." The reading is also at 7 p.m.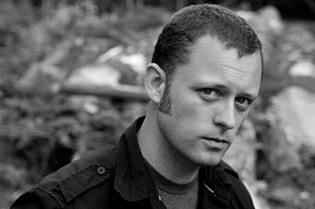 Take a turn with a little speculative sci-fi fiction from a book that Stephen King said was one of the best pieces of writing of the year. I guess I'm curious, so it seems worth checking out Common Good Books as they host Benjamin Percy reading from his new work, The Dead Lands, on Thursday, April 30. The Dead Lands is a post-apocalyptic reimagining of the Lewis and Clark saga. Bring your three-dimensional cultural and historical roadmap for this one. The reading is at 7 p.m. Common Good Books is at 38 South Snelling Avenue.

The final word: It is time for the 2015 Cracked Walnut Literary Festival. This traveling literary series leaves little specs of poetry and literature all over the metropolitan area and into Greater Minnesota. This year's series kicks off in Saint Paul at Dow Art Gallery & Picture Framing. Reading artists are Jeff Hanson, Roslye Ultan, Anita White, Paula Cisewski, Cambria Jones, and Jon Roloff, with a musical performance by David Stein. The Dow is at 2242 University Avenue West. The reading starts at 7:30 p.m.
Stages
Last week's doings were so big, there wasn't enough breath to mention what is happening at the theaters, but there are a couple of shows still running this week that you have to check out.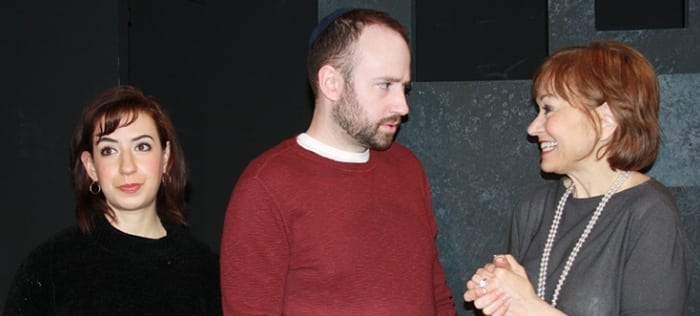 Currently on stage at the Minnesota Jewish Theatre Company is their production of Jericho. Having lived in one of the centers during the attacks of September 11, I know the surrealness in the air of an instantly changed Amero-centric reality around the days that immediately followed. Jericho is a montage of four characters whose experience with this tragedy hit much closer to their core. Touching on the personal and social, identity and relationship, the story uses the gravity of drama and a bit of humor to explore themes of residual guilt and overwhelming grief. This new play was written by Jack Canfora and is directed by Warren C. Bowles. The show runs Wednesdays at 7:30 p.m., Thursdays at 7:30 p.m., Saturdays at 8 p.m., and Sundays at 1 p.m. through May 10. Performances are at the Highland Park Community Center Theater at 1974 Ford Parkway.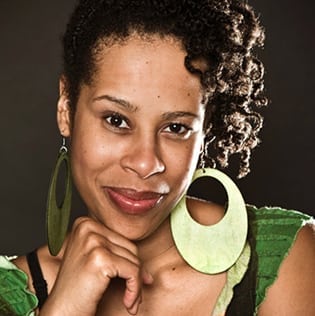 Also, running at Penumbra Theatre is Dominique Morisseau's Detroit '67. In the 2015 Saint Paul Almanac, Shaunte Douglas's piece "Letter to the Lady Who Fell" details the treacheries of living as a good Samaritan in the midst of America's racial division. She reflects on how things are today, that it is marginally safer to offer a hand of help in our twenty-first-century environment. She also reminds us of earlier days, in the not-so-distant past when to lend a hand was as dangerous as any predicament from which we might rescue someone. Directed by Shirley Jo Finney, Detroit '67 takes us to that place. Young people are spinning Motown at a house party with the pervasive police presence in the backdrop when this group of young, black entrepreneurs rescues a badly beaten white woman. See how they walk the fine line in this delicate, treacherous imbalance. Penumbra is at 270 North Kent Street, next to the Rondo Education Center. Check here for show times and dates. The production runs through May 17.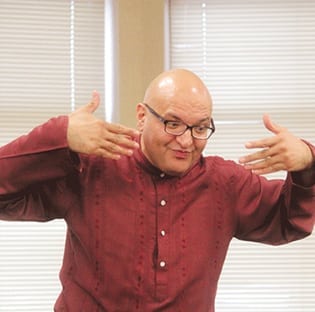 Okay, this is all heavy stuff. Maybe we need something lighter. On Friday, May 1, through Sunday, May 3, Dreamland Arts hosts the comedic production Dr. Deep—"Shake Your Noggin Like a Bobblehead". No need for the Facebook-like warnings, "This is satire." You will know right away as "Dr. Deep" (Zaraawar Mistry) takes you on a philosophical journey that leads nowhere. So, what is this "Ultimate Liberation Philosophy"? It is recommended that one be "slightly jaded and older" to get the answers. I suggest that you bring a tad of irony and a light heart. The shows are at 7:30 p.m. Dreamland Arts is at 677 North Hamline Avenue.
Fest with the Best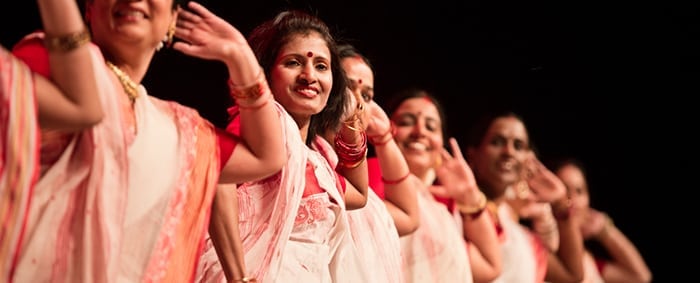 It is that time of year again. The festivals have begun. A big one starts with Festival of Nations, the longest-running multicultural festival in the Midwest. Get a small taste, literally and figuratively, from about eighty corners of the globe with cafes, performances, exhibits, demonstrations, activities, and more. Sponsored for decades by the International Institute of Minnesota, the festival showcases a multitude of stories that make up our community through art, cuisine, and personal connections. The action will be at Saint Paul RiverCentre, 175 Kellogg Boulevard, connected to the Xcel Energy Center and Roy Wilkins Auditorium. Festival hours are from Friday evening until Sunday afternoon.

One of the best Cinco de Mayo celebrations anywhere is here in Saint Paul. The city's West Side holds this festival each year, and it is big and grand. The parade, led this year by West Sider and Grand Marshal Santino Franco, starts Saturday at 10 a.m. along Cesar Chavez Street between Wabasha and Ada Streets. If you are a really ambitious spectator or a slightly ambitious athlete, the 5K race line-up is at 7:45 a.m., starting at the corner of Water Street and Wabasha. After that, check out the attractions that include Community Village; Family Zone; Live Entertainment; Car, Truck and Bike Show; Sports Zone; History Zone; and the Demonstration Stage. See more about the attractions and the site here.
Song
This week, a few of our area's most talented performers will be on stage at the Minnesota History Center for a little bit of history in song. Dan Chouinard, T. Mychael Rambo, Maria Jette, Jeff Raz, and Scott Gac are the powerhouse performers who will bring to the stage Singing for Freedom: The Antislavery Campaign of the Hutchinson Family Singers. This is a Rose Ensemble production, and they will back the five singers as they relive Civil War history through the music, travels, and political actions of a family of nineteenth-century American activists. As famous in that time as P.T. Barnum, they were noted for their practice of establishing interracial friendships and formed connections with important figures such as Frederick Douglass. This show is educational (but don't tell the kids) as well as filled with strong performances. Shows are Wednesday and Thursday, April 29 and 30, at 7:30 p.m.; Saturday, May 2, at 10 a.m. and 2 p.m.; and Sunday, May 3, at 3 p.m. The History Center is at 345 Kellogg Boulevard, down the hill from the Cathedral of Saint Paul.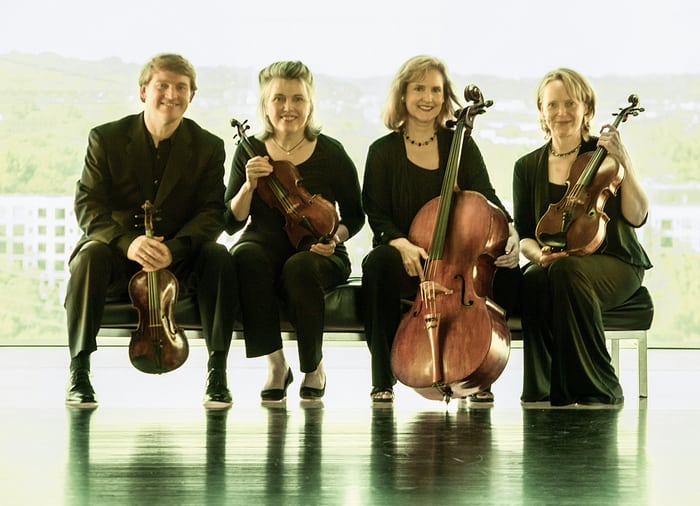 If you did not get enough of the Art Crawl, be sure to head to Lowertown for Lowertown First Fridays, the mini art crawl that keeps us from being too bored before the autumn crawl comes. Paired with First Fridays for the season finale is Lowertown Classics #12. If you have not been to one of these mini concerts, they feature top local and traveling classical, jazz, and new music musicians in a small, intimate setting that reveals more of the craft, art, and effort of the music than you can get anywhere else. This edition features the Artaria String Quartet playing selections from Richard Strauss, and mezzo-soprano Nerea Berraondo, accompanied by guitarist and Lowertown Classics host Eva Beneke. The music begins at 8 p.m. at the Lowertown Lofts Artist Cooperative, 255 East Kellogg Boulevard, 3rd Floor Atrium. (Enter on the well-lit, safe alley entrance off of Wall Street.)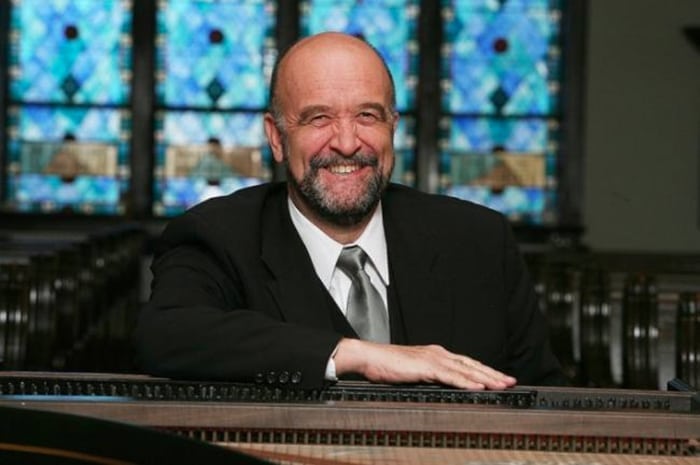 On Saturday, May 2, as part of the International Artist Series, the Baroque Room invites harpsichordist Jacques Ogg to their studio. Ogg, regarded as one of the world's foremost experts on early keyboard music, will play pieces from the late Baroque and early Classical eras. This is another opportunity to experience first-rate music in an intimate setting. The Baroque Room is at 275 East 4th Street, Suite 280 in Lowertown. The concert begins at 8 p.m.

This week, Kantorei makes their way to Saint Paul to perform the music of Daniel Pinkham, Ned Rorem, Charles Stanford, W. A. Mozart, Jacobus Gallus, David Mooney, Z. Randall Stroope, Ralph V. Williams, Eric Whitacre, and others in their Season 27 performance, including special performances of Czech and Baltic music from composers Arvo Pärt, Frank Pesci, and Zdenak Sestak. Featured will be another exciting premiere of a composition by David Evan Thomas, "Light Upon the Water." Behind conductor Axel Theimer, Kantorei is a premier collection performing European choral music. They are Minnesotans whose musical recordings have been shared around the world. This week's concert is on Sunday, May 3, at The Saint Paul Seminary, Chapel of St. Mary at St. Thomas University, 2260 Summit Avenue. The music begins at 4 p.m.
Getting Out
The Saint Paul Public Schools Foundation "mobilizes resources to support student success in the Saint Paul Public Schools." They work with extremely talented young students in our city's school system, providing contexts of accomplishment, creativity, and achievement in places where doors to this have been closed. On Thursday, April 30, the Foundation will hold its A Toast to Student Success, hosted by the Saint Paul Athletic Club. It is a tango party with a LIVE tango band and FREE dance lessons, craft beer and cocktails, Latin American wine and appetizers, a school library book fair, a student art show, and a silent auction. I'm told the mayor will be there to tango, or at least say hello. The event starts at 5:30 p.m. The Athletic Club is at 340 Cedar Street in Downtown. It takes a village to tango.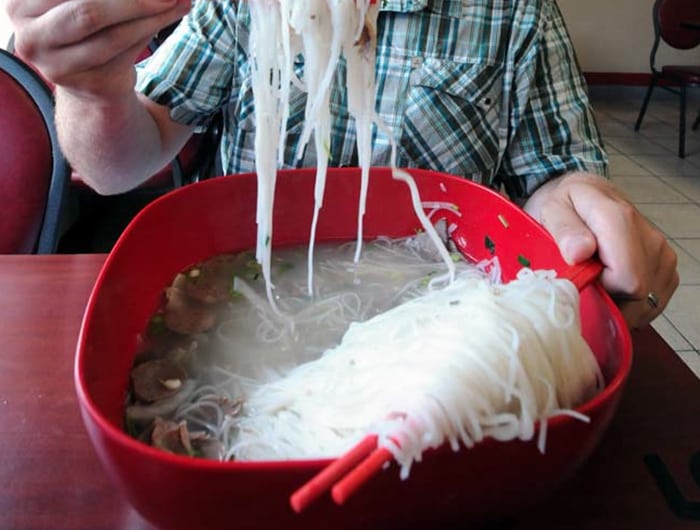 Later that night, take the challenge with another benefit, Are you pho-real?: The 200 Pounds of Pho Challenge for Little Mekong and Gazillion Strong. This is an old-fashioned eating contest where twenty contestants attempt to finish 140–200 pounds of pho in forty-five minutes to raise money for Little Mekong, the community business organization behind the biggest art success of the year, Little Mekong Night Market, and Gazillion Strong, "dedicated to the development of resources and tools that aid marginalized communities, such as adopted people, foster alums, immigrants, people of color, and LGBTQ community members, to speak and advocate for themselves and others." The event begins at 7 p.m. at iPho by Saigon, 704 University Avenue.
I would like to say that this is the end, but our Almanac arts and culture calendar says otherwise. It's spring, so get out and enjoy.