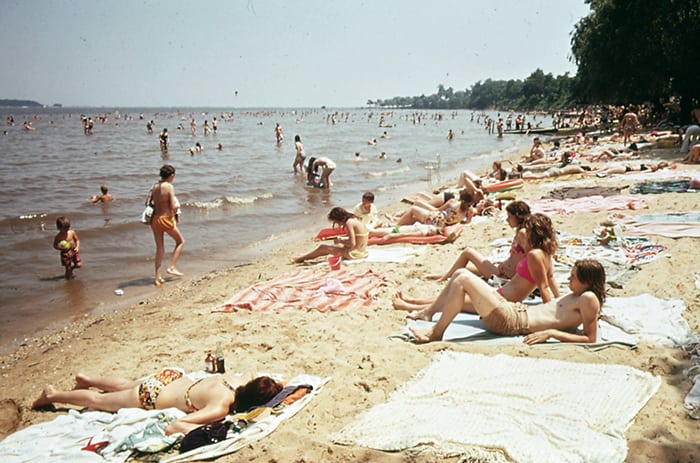 What are YOU doing this summer? I am still trying to answer that. Both the question and its answers slip my mind too often. Before I forget, I wanted to make sure to ask and answer that query for a couple of fantastic opportunities that a few of our young actors should check out in the next week or two.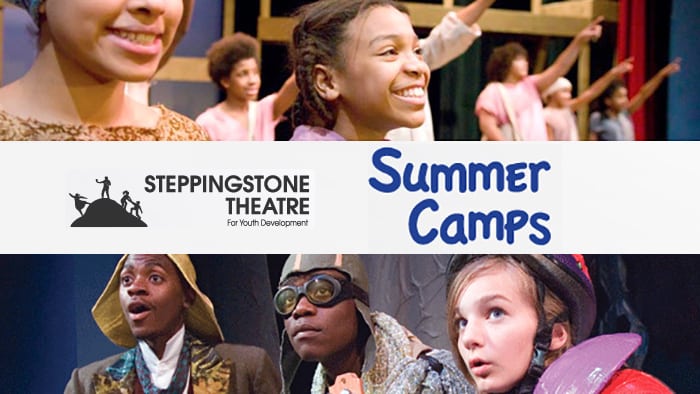 The first is at SteppingStone Theatre's Summer Camps. They have opportunities for young people pre-K through the teen years. This is one way to find adventure and excitement as well as a great way to enter into the world of theater and get a bit of practice letting out your voice.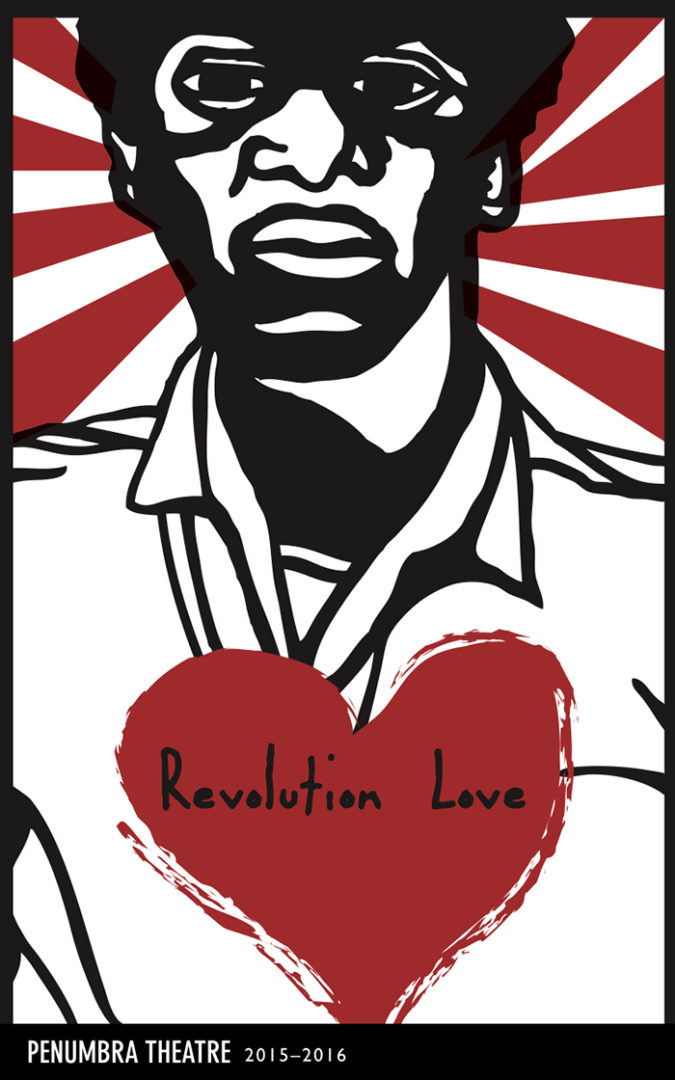 The second is for older young people, Penumbra Theatre's Summer Institute. Penumbra's summer program is a three-year leadership development program training young artists to critically encounter the world around them. It is designed to engage "the next generation of artist activists." This is a paid internship that culminates in three amazing festival performances later in the summer. Contact Penumbra now to find out more.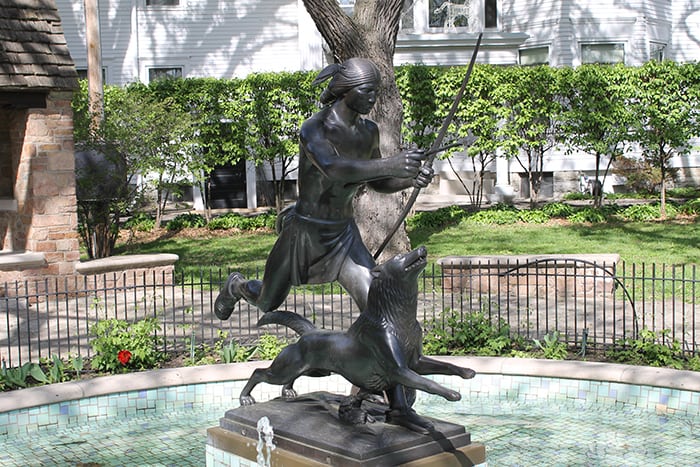 Last week had its share of Minnesota spring and summer. Cleansing thunder chased out an unexpected warm sun that itself had pushed out the first day of rain—a pleasant surprise I celebrated by dragging a friend out for a long hike. Every week in the Saint Paul arts world has its sunshine. Time to drag a friend out to enjoy the bask.
Words and Letters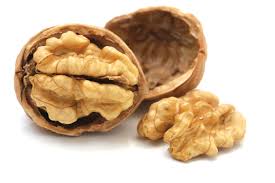 The Cracked Walnut Literary Festival continues this week with a reading themed "Voices we Ignore" at the Undergrownd Music Cafe on Tuesday, May 12. It features a stellar lineup with a hefty sampling of our area's strong poets. They include Michael Kiesow Moore (whose new book of poetry comes out this month), Ethna Mckiernan, Jennifer Bowen Hicks, Louis Murphy, Deborah Keenan and Aundria Morgan. The Underground is at 1579 Hamline Avenue North, at Hoyt Avenue. The reading begins at 7 p.m.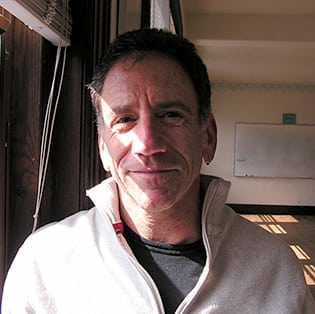 Wednesday, May 13, features a unique literary performance at Common Good Books from choreographer and writer Stuart Pimsler, who will preview of his newest work, At it Again: The Need to Perform Philip Roth. Pimsler's solo performance is an open contemplation of a fan letter to Philip Roth, and through the process it uncovers a few secrets as to why he has admired Roth for so long. A discussion will follow the preview. Common Good Books is at 38 South Snelling Avenue. The event begins at 7 p.m.

The Cracked Walnut Literary Festival comes back to town the next day, Thursday, May 14, at SubText Bookstore with "Talking to God." This reading also sports some wonderful poets, including Bronson Lemer, Ariana Sandford, Rodrigo Sanchez-Chavarria, William Ricci, Mindy Mejia, Chris Vaughan and Susan Power. The words fly at 7 p.m. SubText is at 165 North Western Avenue (at Selby), below Nina's Coffee Shop (until their move downtown next month).

The Saint Paul Almanac is especially aware of the importance of place and the importance of the voices of that place in speaking the truth to its story. As the Almanac does this for Saint Paul, Bamboo Ridge Press does this for Hawaii. On Friday, May 15, writers from Bamboo Ridge Press will be at SubText to read their work from this twice-a-year publication. Since 1978, Bamboo Ridge has been publishing literature that reflects an island sensibility from both emerging and established writers across the nation. See how they do it on the island. The event begins at 7 p.m.
A Little Lunch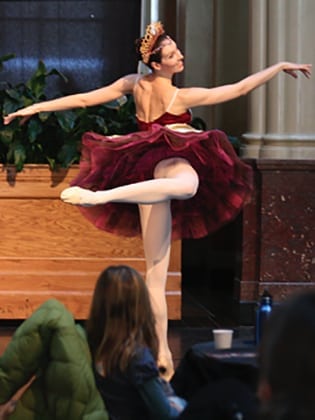 It's the second Tuesday of the month again, May 12. That means it is the Saint Paul Ballet's Ballet Tuesday at Landmark Center. This is the last of the Spring Previews and, like before, includes a bit of audience participation. Bring a bag lunch or purchase one from Anita's Cafe when you arrive. It is a great way to get out of the office or out on the town. Landmark Center is at 75 West 5th Street in Downtown across from Rice Park.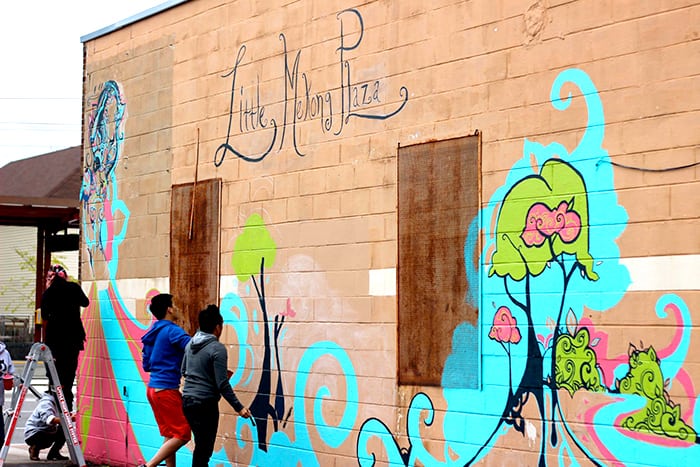 Last summer, what could be called the greatest public art placemaking success of the year was the Little Mekong Night Market. It's not ready yet, but over the noon hour on Friday, May 15, you can check out a mini-placemaking experience with Pop-Up Little Mekong Market – Lunch Hour. There will be live performances. Share stories open-mic style. Share food. Share the neighborhood. This pop-up is a joint presentation of the Asian Economic Development Association and the Riverfront Corporation. The action goes from 12:20 to 2 p.m. Little Mekong is at 379 University Avenue.
Music

In recent years, Saint Paul has seen a resurgence of jazz venues, but the music is not something new in the Capital City. There is a century's worth of history that made its way up the Mississippi River, settling in places along the way, with Saint Paul being one of the last stops on the line. Whether it was in Old Rondo or some other places in the city, jazz left its mark on the landscape of its heyday as well as a legacy that shows up in just about every form of American music we hear today. On Monday, May 11, the Penumbra Theatre hosts Untold Stories: The People's Music—Jazz in St. Paul. Sponsored by the Friends of the Saint Paul Public Library, this edition of the Untold Stories series will feature live music from the Tommy Robinson Trio and the Capitol Hill Jazz Band from Capitol Hill Junior High, an amazing group of young people under the direction of Joe Morressey, and student musicians from Roseville High School. Penumbra Theatre is at 270 Kent Street. A reception starts at 6:15 with the program starting at 7 p.m.

For 40 years, the American Composers Forum has been creating audiences, venues and sustenance as they engage a community for the enjoyment of new music. To celebrate, on Thursday, May 14, they will bring us a program of words, music and video emceed by WQXR New York's Bill McGlaughlin. This 40th Anniversary Celebration celebrates composers as well as the friends and fans who have supported ACF over the years. This national event is part of National Composers Night Out and will feature an eclectic mix of live music by Orange Mighty Trio, University of Minnesota Brass Quintet, Minnesota Boychoir, VocalEssence and Jelloslave. This night's venue brings us back to Landmark Center, 75 West 5th Street in Downtown. The doors open at 6:30 with the program beginning at 7:45 p.m.
Emel Sherzad has been showcasing new and different music through his KFAI Radio Show Radio Duende/International Jazz Conspiracy for decades and in the past year has provided a great showcase at his restaurant the Khyber Pass on Thursday nights at Khyber Pass Thursdays. The series is curated by Davu Seru, Adam Linz, Milo Fine and Paul Metzger, and this week, Thursday, May 14, will be a collection of fine musicians. The band, Le Percheron, is Cory Healey on drums, Levi Schwartzberg on vibes, Brandon Wozniak playing sax and Adam Linz on bass. With a wise understanding that real jazz happens at night, they start the music at 9 p.m. Small plates and beverages are available. Khyber Pass is at 1751 Grand Avenue, just east of Snelling.
Also on Thursday, May 14, the Cathedral of Saint Paul showcases its newly restored organ with a concert featuring Sean Vogt and the Cathedral Brass. The program includes a rare performance of Stephen Montague's "Behold a Pale Horse" as well as a wide variety of works and an audience sing-along with the organ and brass! Dr. Vogt is the choirmaster at the Cathedral and has performed internationally. It is a special treasure to have such an instrument and opportunities for its showcase. Come hear the concert at 7:30 p.m. The Cathedral is at the east end of Selby Avenue, 239 Selby, at Summit Avenue.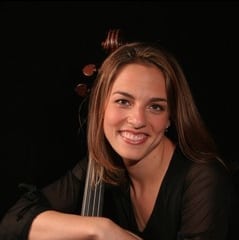 For the weekend, it is time to button up your collar for the Saint Paul Chamber Orchestra's performances of Mozart's Symphony No. 40. Besides being one of the composer's most famous works, it has a little spice added by being composed in a minor key. The program also includes Thomas Adés' Three Studies from Couperin and Camille Saint-Saëns Cello Concerto No. 1 in A Minor featuring cellist Julie Albers. There are three performances at the Ordway Center, Friday, May 15, at 10:30 a.m., again on Friday at 8 p.m. and Saturday, May 16, at 8 p.m. There will be a Pre-concert Fanfair Discussion one hour prior to each performance in the upstairs mezzanine. The Ordway is at 345 Washington Street in Downtown next to Rice Park.
Stages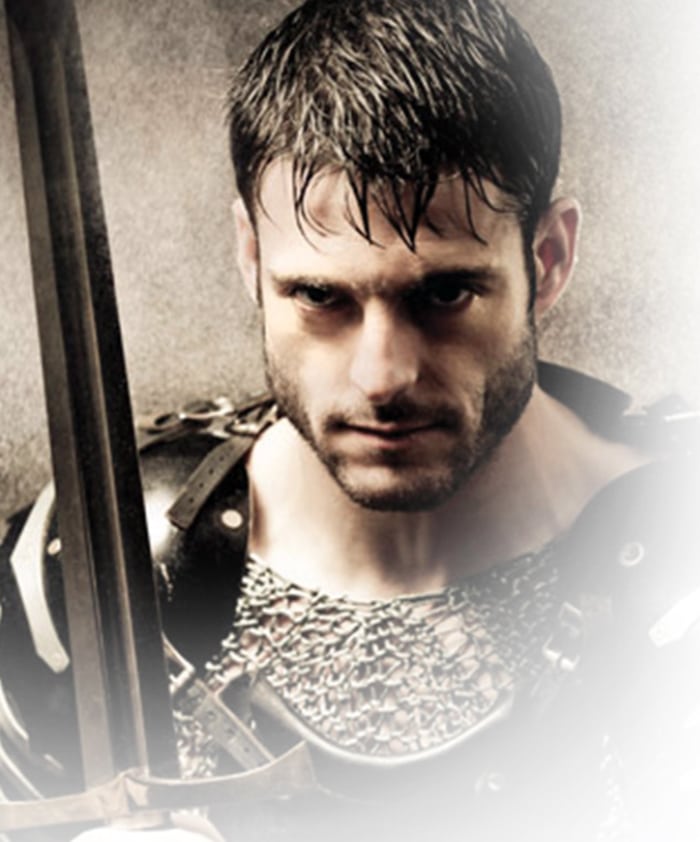 Just by looking at the Almanac arts and culture calendar, you can see that our theaters are busy. No need to cast our gaze too far because the Ordway will be busy filling the stage with its musical performance of Camelot. This Tony-winning touring production circles us with the Knights of the Round Table and illuminates King Arthur, Guenevere and Lancelot in this classic tale that sports a classic score and brilliant performances. The show runs May 12 through May 17, with shows each night at 7:30 p.m. Additionally, there are matinee shows at 2 p.m. on Saturday, May 16, and Sunday, May 17. Again, the Ordway is at 345 Washington Street in Downtown.

Is it a story of star-crossed love, an exercise in frustration and a Sisyphean futility or just the stars taking their time to align in a world filled with academics who think too much? Check out Park Square Theatre's The Language Archive. This is the story: She likes him, but he is too busy trying to find a way to get a wife who has already left to stay with him and to get the last two speakers of a dying language to speak to each other. Through life's trials, does it ever reach a happy ending? The secret is on the stage. The play runs on the Proscenium Stage through May 31. Check here for show dates and times. Park Square is at 20 West 7th Place in Downtown.
Family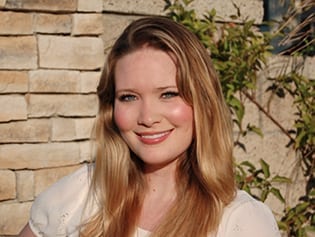 There are several great events at the Red Balloon Bookshop this week. They start today, Monday, May 11, when best-selling author Sarah J. Maas comes to the store with her new book A Court of Thorns and Roses. Maas will be in conversation with Red Balloon's Amy Oelkers to get the inside author scoop about writing and to talk about some of the details of this action, romance, fairy tale, epic saga. This is a ticketed event, and get details at here. The conversation starts at 6:30 p.m. The Red Balloon is at 891 Grand Avenue.
In 2013, Minnesota Governor Mark Dayton proclaimed May 14 Hmong American Day. This Thursday, join others from around the region at Harriet Island for 3rd Annual Hmong American Day. It will be a day of entertainment and activities that commemorates May 14, 1975, the first day of the Hmong people's mass immigration out of Laos and marking the start of the Hmong American Diaspora. Harriet Island is at 200 Dr. Justus O'Hage Boulevard, across the Mississippi from Downtown. Festivities begin at 10 a.m. and go until 8 p.m.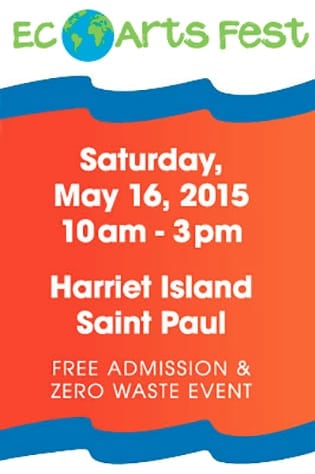 The organizers of EcoArts Fest describe it as a culmination of months-long activities into a "showcases the art, music, dance and dramatic productions of youth and adults in response to a deeper understanding and appreciation of the natural world and our place in it." It is now in its eighth year and is a place to learn, have fun and connect with the environment and each other. This "pageantry with a purpose" happens on Saturday, May 16, back at Harriet Island. The festivities begin at 10 a.m. and go until the afternoon.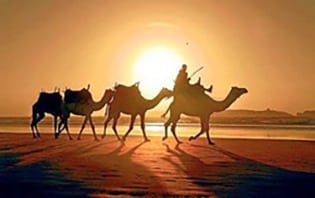 Maybe you don't want to take in the whole Mother Earth in one gulp on Saturday. Instead, you can take a virtual trip to the far-off land with the Saint Paul Public Library's "Destination: Morocco." As part of their Around the World at the Library series, Sam and Sylvia Kaplan will help you "Escape to a world away in lifestyle and atmosphere." In 2009, Sam Kaplan was appointed ambassador to Morocco by President Barack Obama. Both Kaplans will share their experiences while patrons can sample food and beverages of the region from various local restaurants. This event is at the Highland Park Library, 1974 Ford Parkway. The event is from 2 to 3:30 p.m.
So, enjoy the week. Enjoy the weather. Enjoy your friends. Enjoy the art. Get some rest too. We will need it. This warm weather and the festivities that go with it are just starting. Keep your eyes on these pages and don't forget about the Almanac arts and culture calendar. I hope to see you at one or a few events. Let's have a great week.