Well, the Saints marched into Lowertown last week to the tune of sunshine and a delightful fracas. The home team won the home opener. This week there is a lot more to celebrate. You can be a part of it.
In The Almanac Family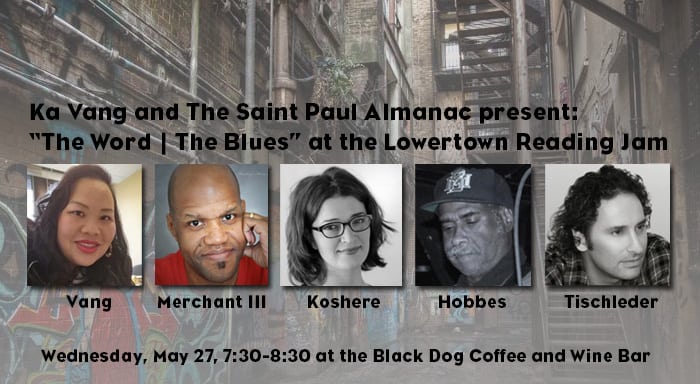 The series continues. It has been a great season for the Lowertown Reading Jam at the Black Dog. This month promises to be tremendous as well. Fiction writer, poet and playwright Ka Vang curates "The Word | The Blues" at the Lowertown Reading Jam on Wednesday, May 27. This show brings more music into the mix as they explore "personal woes in a world of harsh realities: a lost love, the cruelty of others, systematic injustice and hard times" —The Blues. Vang brings a talented crew that includes guitarist, keyboardist and multi-disciplinary artist Rush Merchant III whose music is inspired and influenced by the avant-garde jazz diaspora and by experimental composers; Lauren Koshere who writes creative nonfiction often focused on place, cities and intersections of the natural and human worlds and whose work has appeared in numerous publications; writer and musician Dwight Hobbes whose writing has appeared nationally in ESSENCE, Reader's Digest and the Washington Post and locally in City Pages, the Pioneer Press, Twin Cities Daily Planet and the Saint Paul Almanac, among others. His music has also been heard in some of the coolest clubs in New York City and Long Island; and Brian Charles Tischleder, an Americana folk musician who has played to crowds in Twin Cities venues such as First Avenue, the Fine Line Music Café and O'Gara's and recently released his three-song EP, titled Dreams and Fear. As always, the Jam starts at 7:30 p.m. at the Black Dog Coffee and Wine Bar at 308 East Prince Street. Join us at the Dog, follow on social media with @AlmanacLive on Twitter and look for the hashtag #LRJ and #Lowertown.
Our partners at Cracked Walnut will be in Saint Paul this week. On Friday, May 29, Cahoots Coffee Bar will host "Hooked." Reading on Friday are Matt Dahl, a verbal and visual artist whose work has been seen in The Onion, Metropolitan Forum, Cactus Heart and the music video Land of 10,000 Homeless; Amy Nash, whose poems have appeared in a range of journals, and a number of anthologies, including Adrienne Rich: A Tribute Anthology, The Heart of All That Is: Reflections on Home, and Legacy of Light: Poems for the Gay Head Lighthouse; Brian Mazo's short story collection, A Rose by any Other Name, his first published book. Brian is a graduate of the NYU Film School. Danial D. Maurer is a former Lutheran minister who is the author of Sobriety: A Graphic Novel and co-author of Faraway: A Suburban Boy's Story as a Victim of Sex Trafficking; and Katrina Vandenberg who is the author of two books of poems, The Alphabet Not Unlike the World and Atlas and teaches in The Creative Writing Programs at Hamline University. Cahoots Coffee Bar is at 1562 Selby Avenue. The show starts at 7:30 p.m.
Stages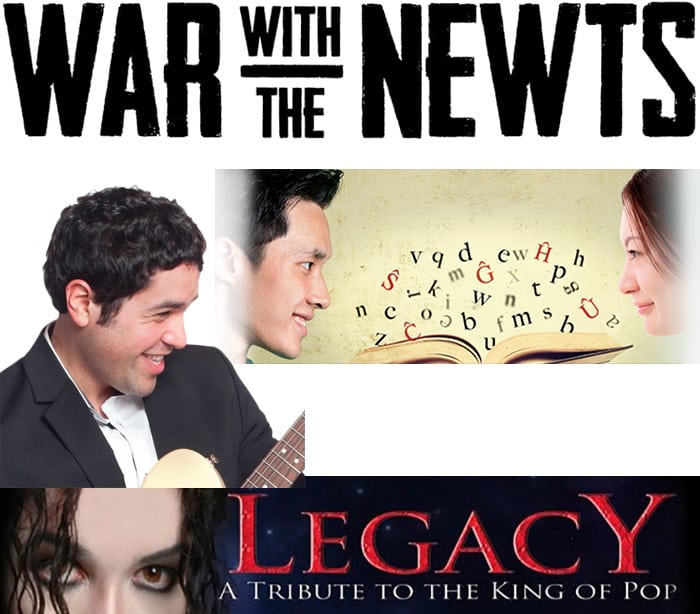 This spring has been bursting with theater performances. Park Square is still running Sandbox Theatre's War with the Newts and The Language Archive. The History Theatre still has River Road Boogie: The Augie Garcia Story (Augie, the guy who upstaged Elvis), and Legacy! A Tribute to the King of Pop hosted by SteppingStone Theatre. There are a few other fun things to check out, starting with this week's show at Dreamland Arts.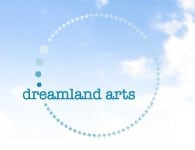 It seems that our culture clashes and cultural conversations often get played out on the stages of American childhood and they are often lonely and obscured by attempts at normalcy. On Thursday, May 28, through Saturday, May 30, Dreamland Arts will host American as Curry Pie, an autobiographical piece written and performed by Aamera Siddiqui. Siddiqui's wit and honesty guide us through this immigrant story along an uneven road paved with "curried peas and hot dogs, Catholic school uniforms and colorful head scarves, Urdu and English all blended and bounced off one another to shape her identity." The performances begin at 7:30 p.m. each night. Dreamland Arts is at 677 North Hamline Avenue.

Saint Paul is full of immigrant stories. Among the cultural pieces contributed by our Karen Saint Paul people is the story of the journey from Burma to the United States. On Thursday, May 28, Karen youth from Harding and Como Park High Schools will use parkour to tell this story. Parkour is about getting from one place to another, a game, where you transverse obstacles to quickly reach your destination. It is a game and is also a metaphor that describes the journey of the Karen people and their personal story through this collection of performers. Dangerous Productions has joined with Karen Organization of Minnesota and Fight or Flight Academy to deliver what they are calling a "high-octane, acrobatic freerunning style parkour" with a "new set of daring acrobatic skills to vault, dive, roll, and climb to create a totally unique show expressing the obstacles, struggles and triumphs of the program's Karen students." This experience, Jungle to Jungle, will start at 7 p.m. at the Harding Senior High School Field House, 1540 6th Street East.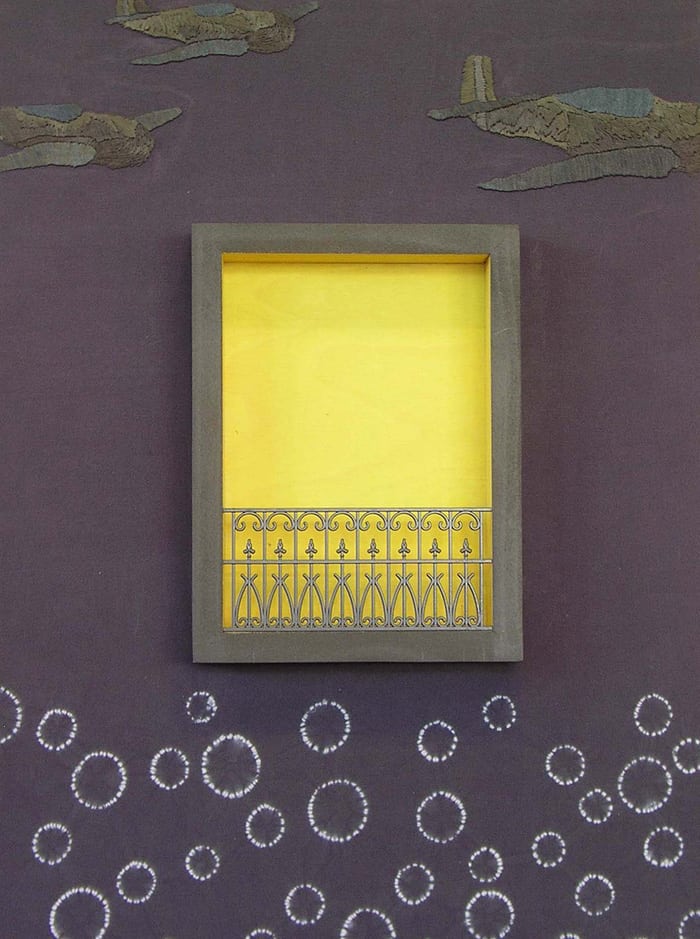 On Sunday, May 31, we can experience the story that sparked a wave of immigration from earlier generations. We're in American Now tells the story of Jewish persecution by the Nazis that began well before Kristallnacht in 1938 and Auschwitz in 1940. This event brings together Fred Amram who was born in a Catholic Infants Home because Jewish mothers no longer had access to public or Jewish hospitals and visual artist Sandra Brick whose work serves as a backdrop for Amram's personal stories of escape and coming to America where the family had to learn a new language and culture. This event is at the Benedictine Center of St. Paul's Monastery, 1725 Monastery Way and begins at 1 p.m.
Tunes
It is important to know from where your music comes. That is why understanding the origins and history of jazz is so important to understanding most music of the past century, as well as an American culture that extends beyond the Jazz Age. This week's journey through Saint Paul music offerings might fill part of our ongoing education, not just relative to American music, but as a global tale.

Today, Monday, May 25, the Black Dog hosts Other Country Ensemble. Their music explores the musical traditions and influences from around the world—"other country music." Their improvisations are infused with jazz for this tour that they would like you to believe includes sounds that are "upon occasion, from other planets."
What is folk music? It is the stuff that has been used to create everything from rock and roll to Dvorak's greatest works. On Wednesday, May 27, The Baroque Room will host Hot Dish Trio as they present "Folk Tales." The trio, Leslie Shank, violin; Karrin Meffert-Nelson, clarinet; and Susan Billmeyer, piano, will play a program that features an interesting combination of composers who drew from the distinctive sounds of Armenian, French, Czechoslovakian, and German culture to create powerful pieces. The concert begins at 7:30 p.m. The Baroque Room is at 275 East 4th Street, Suite 280, in Lowertown's Northwestern Building.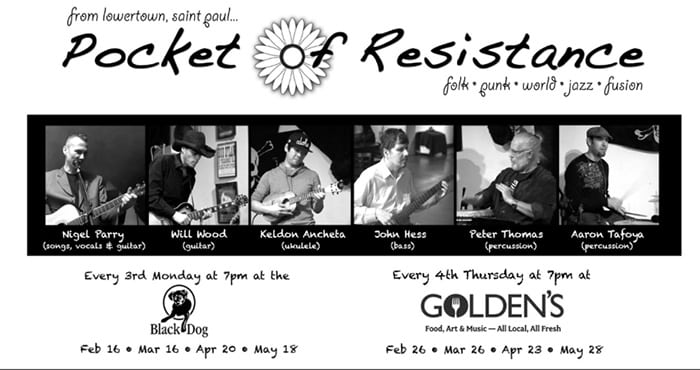 Mother may have warned you where "that kind of music" might lead you. Thursday night might be the reminder of where that lovely danger might land you and the reason why folk music lives today. This night, May 28, Golden's Deli is the venue for the monthly show from Pocket of Resistance. Nigel Parry's folk, punk, world, jazz, fusion band will stir the rafters and consciousness. Their show starts at 9 p.m. Golden's is also in the Northwestern Building on the first floor.
If you are still wondering if the story of jazz is being created, stop by the Khyber Pass Cafe as their Khyber Pass Thursdays series features David Krejci, inventor of the Cleophone. I don't really know what a Cleophone is. MPR said something about it looking like a dulcimer and sounding like an electronically altered Balinese gamelan. I know I love the music that comes from both of those references and it has to be cool. It is worth a jazz hour trip to Khyber Pass Thursday evening at 9 p.m. for this show. Khyber Pass is at 1571 Grand Avenue, just east of Snelling Avenue.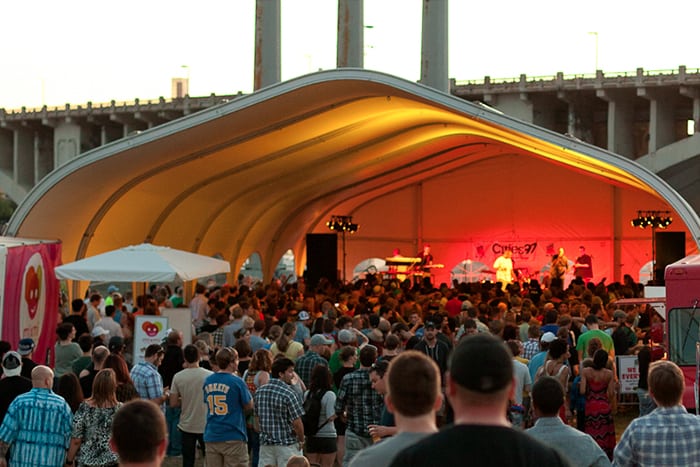 Heiruspecs is said to be one of the most successful musical groups to come out of Central High School. They are a live hip-hop band that has toured North America as a headlining act as well as opening for artists such as The White Stripes, Ja Rule, Cake and The Black Eyed Peas. They have teamed up with the Central High School Foundation to create the Heiruspecs Scholarship Fund. On Friday, May 29, they will be at Bedlam Theatre for their Fifth Annual Heiruspecs Scholarship Fund Concert. They have come a long way since their beginnings in 1997 and are working to open some doors for other young people. The doors for this jam
open at 7 p.m. with music starting at 8 p.m. Bedlam Theatre is at 213 East 4th Street Across from Union Depot.
Building the power does not stop there. On Saturday, May 30, head down to the Crowne Plaza for Demand Change Victory Concert that will feature Ashley DuBose, Desdamona and Lexxsee Crystal. Some of our favorite performers in word, tune and meaning are joining together to put an earnest icing on the May 28 to May 30 Breaking Free's Demand for Change conference. Breaking Free is working to change the social dynamic and structure that binds women and girls in systems of abuse, exploitation and prostitution/sex trafficking. The headliners will be joined by the Breaking Free Survivors Choir and many more who are intent on demanding that change. The concert starts at 7 p.m. The Crowne Plaza is at 11 East Kellogg Boulevard.
Festivals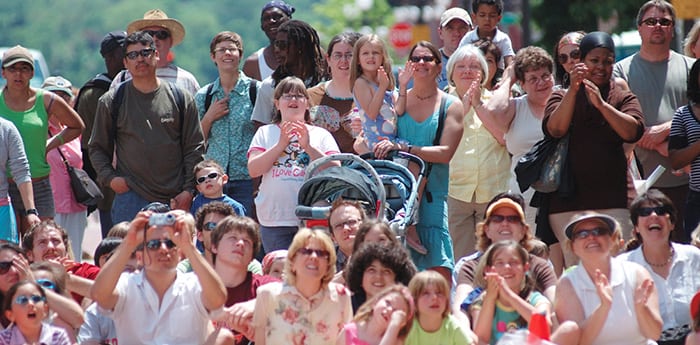 We could not possibly have enough music and performance. That is why we have the festival season. It is underway and I dare you to make it to all of the happenings. There were a few last week. Now, it's getting busy. We will see if we survive the summer.
We can start with the Flint Hill's 2015 Children's Festival, a two-day extravaganza that is the biggest cacophony of stage, sound, acrobatics, storytelling, puppets, music circus performers, fun and even a few Lowertown Reading Jam veterans that you will see anywhere. There are tons of stages inside and out all centered around Rice Park in Downtown. If you want to get the kids good and tired or just want to be able to justify a nap and have a lot of rich, vibrant fun, head down on Saturday, May 30 and Sunday May 31, all day. Check here for performances and venues. Rice Park is at 109 West 4th Street, in the middle of the Central Library, Landmark Center, The Ordway and the Saint Paul Hotel.
What else is happening? Also on Saturday, May 30 join the Arbor Month celebration at Linwood Park next to the Community Recreation Center. The theme will be "Celebrating the American Elm." Learn about the elm and its recovery from Dutch Elm Disease a half century ago and join in other fun activities and plant a tree, climb a tree and bounce in the bouncy house. Celebration begins at 10 a.m. For more information, call the Linwood Recreation center at 651-298-5660. Linwood is at 860 Linwood Avenue.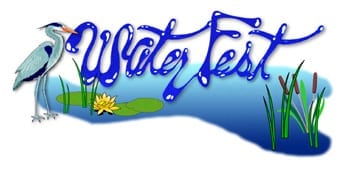 Head to the east part of town to Lake Phalen for WaterFest. WaterFest is a "celebration of our clean lakes and offers outdoor fun and opportunities for hands-on learning about water quality, wildlife" and more. Boat, swim, fish, join the marching band, eat, play games, view the art and enjoy a day with neighbors on the lake. WaterFest 2015's theme is "A Water Wonderland." Phalen Regional Park is at 1600 Phalen Drive on the city's East Side. The fun begins at 11 a.m. and ends at 4 p.m.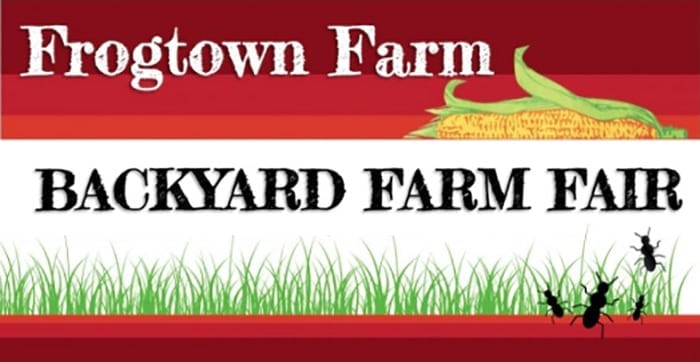 Head to Frogtown to stay close to the green earth for Frogtown Farm's Backyard Farm Fair, also on Saturday, May 30, from 11 a.m. to 2 p.m. Try your hand at: Beekeeping with Pollinate Minnesota; Chicken keeping with Egg|Plant Urban Farm Store; Raised bed 'Garden-in-a-box' and container gardening resources; Composting with Eureka Recycling; and a lot more. Learn the future of food. Everything happens at Victoria Street and Lafond Avenue.

If your hands are not dirty enough–or your toes are not wet enough, join Great River Greening as they celebrate their 20th anniversary with Trout Brook Nature Sanctuary Grand Opening. Play and learn at hands-on activity stations. It's free, family fun, including environmental art activities, a tour of the new sanctuary and more. After 20 years, the community has transformed a rail yard into a green space. The city daylighted the creek and excavated the land. Great River Greening volunteers are adding to the plant life and creating a "forest of the future." The celebration starts at 12:30 at 169 Jenks Avenue.
Thinking a little more music, art and food? Little Mekong is sponsoring MANIFEST :::: POP-UP ARTS FESTIVAL at the Dow Art Gallery on Saturday, May 30, from 1 to 6 p.m. MANIFEST is engaging its neighbors through arts, culture and local businesses. They promise "musicians and spoken-word artists, a butterfly origami community project, and local food samples from Sweet Science Ice Cream and Tin Whiskers Beer." They are also giving out vouchers to participate in an Art & Roll interactive activity. Find out what that is and take more than a smile home.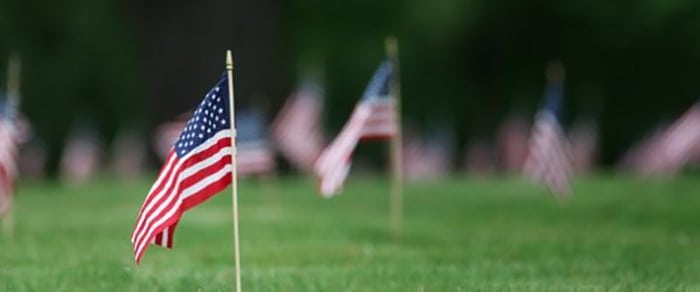 This week starts with an important holiday, maybe filled with rest, activities and remembrance. It starts with Memorial Day/Decoration Day and ends with a spring rebirth of festivals.
This week also marks the one year anniversary of the Bedlam Theater, the end of the first week of the Saint Paul Saints in Lowertown and more to come. There is much more going on. As always, please check the Almanac arts and culture calendar and follow your friends to cool places.
I hope to see you on the town, especially Wednesday night at the Black Dog for another great Lowertown Reading Jam. Have a great week.