Last week, we kicked off the summer with a big bash of festivals. There are more to come. Be ready for the whole festival scene to explode in July, but there is enough to keep us busy for now, festival or not. Hop on board the Saint Paul train and take in a few sips of it all.
Words and Letters
One of the big thrills the Almanac gives to folks is bringing spoken and written words to and from people in every corner of the city and every corner of our lives. On Thursday, June 4, the Rondo Outreach Community Library will host Poetry in All Places. The world is full of poetry and music. Look around and you will experience it in the visual, verbal, audible and emotional landscape. You may not realize it, but you are creating that sound track with your own poetic footprint. Diego Vázquez and Marcie Rendon will be on hand to talk about The Women's Writing Program, where they conduct poetry writing workshops at the Ramsey County Correctional Facility. Just yesterday, I ran into the City of St. Paul's Sidewalk Poetry project originator, Marcus Young, who will also be on hand to explain the origins of those fun, little ditty poems you find underfoot stamped in our city sidewalks. In addition, poets from these projects will read their work. You can also catch some refreshments and maybe get inspired to create some poetry in your own spaces. The event is from 6 to 8 p.m. The Rondo Library is at 461 North Dale Street, right on the Green Line.
Also on Thursday, June 4, the Cracked Walnut Literary Festival comes to Lowertown. Last week, the Lowertown Reading Jam filled the Black Dog with some great music and spoken word with "The Word | The Blues. This week is #23 "Home and Away" at the Dog. Writers at this event include Mary Harrold an American Indian writer of poetry, memoir and short story who is enrolled in the White Earth Band of Ojibwe, located in northwestern Minnesota; Sherrie Fernandez-Williams, author of the recently published Soft: A Memoir, who holds an MFA in writing from Hamline University and is an alum of the Loft Mentor Series for Creative Nonfiction, and the Givens Black Writers Retreat Fellowship; River Maria Urke, who "has the heart of a poet and the eyes of an artist" and whose work reflects her Ojibwe heritage along with her ponderings being a forty-something American mother disabled by the progression of Multiple Sclerosis; Roseann Lloyd's fourth and most recent poetry book is The Boy Who Slept Under the Stars: A Memoir in Poetry, Holy Cow! Press, 2012. Her second book, War Baby Express, received the Minnesota Book Award in Poetry, 1997; Susan Narayan, a Minneapolis writer and teacher whose essays have been published in The Levantine Review, REAL: Regarding Arts and Letters, Bayou Magazine, Minnesota Medicine, The Rake, and other publications. Her essay, "Misjudged," won second place in The American Literary Review's 2007 nonfiction contest; Saint Paulite Tracy Harris whose essays have been published in Mason's Road and the Lascaux Review and is also a pro bono political asylum attorney; and University of St. Thomas professor Leslie Adrienne Miller the author of six collections of poetry including Y, The Resurrection Trade, and Eat Quite Everything You See from Graywolf Press, and Yesterday Had a Man in It, Ungodliness, and Staying Up for Love from Carnegie Mellon University Press. This will be a great reading. The Black Dog Coffee and Wine Bar is at 308 East Prince Street in Lowertown. The reading starts at 7:30 p.m.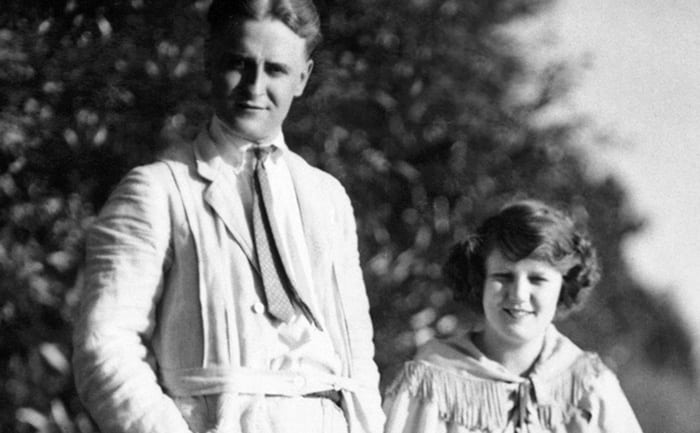 Fitzgerald in Saint Paul holds events that celebrate our local literary giant. On Sunday, June 7, the George Latimer Central Library will host the next of these gatherings to investigate the legacy of one of Saint Paul's favorite sons. This edition of the FitzFirst@Four reading series features White Bear Lake historian, essayist and writing instructor Mary Jane LaVigne who will talk about "Winter Dreams," a short story Fitzgerald says was a precursor to The Great Gatsby. The story is set in White Bear Lake, which was known in his time as an elite resort get-away location. This event is sponsored by Common Good Books and The Friends of the Saint Paul Public Library. The event begins at 4 p.m. The Central Library is at 90 West 4th Street in Downtown across from Rice Park.
Back to the Fests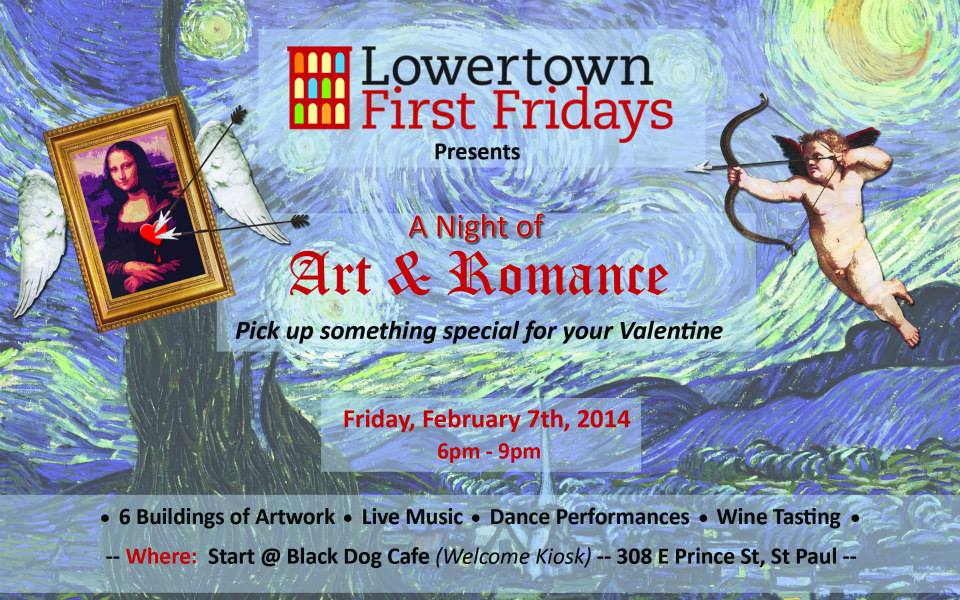 We still have a lot to celebrate, so the festivals keep coming. There are a few special ones this week. The first is technically not a festival, but it is worth a reminder, here. As happens each month, it is time again for Lowertown First Fridays, our favorite mini art crawl. Visit artists in their work spaces and enjoy the extra activity that flavors Lowertown–and BUY ART! Things usually get started around 6 p.m., but will last as long as folks have the energy.

There are two wonderful art festivals this weekend. The first is St. Anthony Park Arts Festival. This year's fest hosts 76 juried artists working in a variety of media. It is a place for artists, musicians, art lovers, and a supportive community for fun for the whole family, including the opportunity to throw your own ceramic pot. There is also a used book sale, a plant sale, good food and great music. The fun is held at the intersection of Como and Carter Avenues, by the Saint Anthony Park Library. The fest runs from 10 a.m. to 5 p.m.
You should also check out this year's Art in the Hollow: Artists in ACTION!. While the St. Anthony Park fest has four more decades of history than Art in the Hollow, now in their sixth year, they are showing the rapidly emerging face of the cultural and arts scene in that part of town. Staged in Swede Hollow Park, Art in the Hollow is put together by neighbors and students, and features artists who sell their art. Check out the food, global performers, plus artists who demonstrate their work. You will also want to make sure to see some very cool sculptures woven into the magical hidden park. Swede Hollow Park is east of Payne Avenue and north of East 7th Street in the Dayton's Bluff neighborhood. This festival runs from 10 a.m. until 5 p.m.
Of course we cannot forget Grand Old Day. On Sunday, June 7, folks from all over the region will pack the length of Grand Avenue for food, fun, games, music, a parade, a fun run, and people-watching that rivals the State Fair. Every business has a deal and every kid comes away with a favorite memory, us big kids too. The festival includes an Entertainment District, a Family Fun District, a Sports & Wellness District, a parade, more bands than you can fit on our Victrola and more! The parade marches from Dale Street and heads west to Fairview Avenue and begins at 9:30 a.m. The fun follows behind.
Family
Festivals are not the only way to keep the family busy. Get started today, Monday, June 1, at the Hayden Heights Library. Join neighbors for Family Storytime With the Queen of Snows. This special family storytime stars the 2015 St. Paul Winter Carnival Queen of the Snows, Krystle Igbo-Ogbonna, who will read from one of her favorite books. Storytime is at 6:30 p.m. The library is at 1456 White Bear Avenue North. Note: Children and adults are encouraged to wear their royal finery to this event.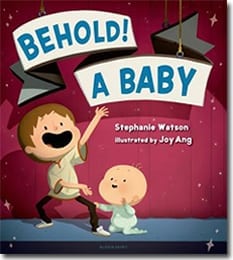 On Saturday, June 6, the Red Balloon Bookshop is celebrating with book launch party for Stephanie Watson's Behold, a Baby!. Watson's wonderful easy picture book shows your pre-K or kindergarten-age child the amazingly entertaining power of babies. This might be a good way to ease into this festival weekend and into the importance of the the book world. The party starts at 10:30 a.m. The Red Balloon is at 891 Grand Avenue. (Also, be sure to ask what they have going on the next day for Grand Old Day.)
Stages
Have you ever wanted to be the warm-up act for some great musicians? Here's your chance, sort of. They won't take the stage until the next day, but on Wednesday, June 3, you can be part of the Open Mic at Ginkgo Coffeehouse, the same stage that holds their amazing folk music series and the spot for this week's concert from Claudia Schmidt and Dean Magraw. Sign up and belt out a song, dance, joke, poem or skit. Sign-up starts at 6:30 p.m. They do this every first and third Wednesday, so you can get lots of practice. Ginkgo is at 721 North Snelling Avenue.

This week, you have three chances to see one of those shows that Bedlam Theatre is making big wide-open spaces for in Saint Paul. Raw Sugar is Rebekah Rentzel and Jenny Moeller who create woman-driven creative fun and theater. This week and next, they will mix their creative energies and cultural gaze with a collection of other amazing performers to Beldam for The Funny! what they are calling "a night of fresh feminist artists showcasing new stand up, burlesque, music and more!" Raw Sugar wants to "combat dumb sexism with silly feminism." They have assembled a great cast that includes a couple of Lowertown Reading Jam alums for what promises to be a great evening of strong performances. The show is this week, June 4 through June 6, Thursday through Saturday at 7:30 p.m. (The show will also play next week, June 11 through 13.) Bedlam Theatre is at 213 East 4th Street at the end of the Green Line in Lowertown.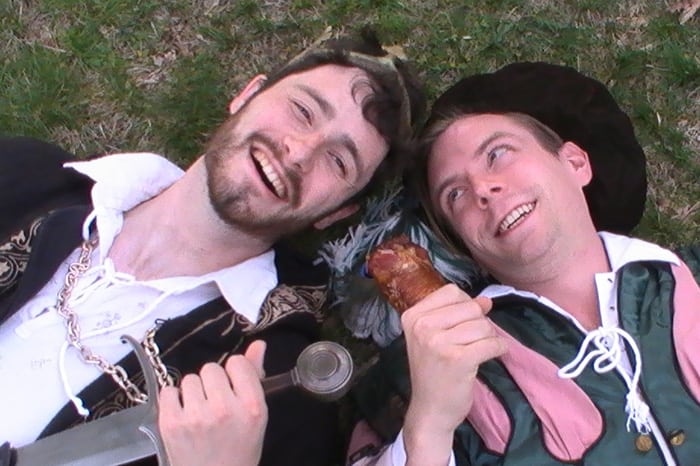 –
Shakespeare has been seen lurking around our twin city, but is making a few summer stops here for good measure in the most accessible fashion. Cromulent Shakespeare Company's HENRY IV, Part 1:
The Tale of Prince Hal & Sir John Falstaff is not your high school English teacher's Shakespeare, but it is completely recognizable. They are inviting us to join them in "a royal world mixed with historical battles and comical high-jinks when young Prince Hal reclaims his honor while gallivanting with the mischievous Sir John Falstaff." They will be performing their craft at various venues in June, with two dates in Saint Paul this week. The first is Thursday, June 4, at the Como Historical Streetcar Station, 1224 North Lexington Parkway. On Saturday, June 6, they will be at the Town & Country Club, 300 North Mississippi River Boulevard. Both shows start at 7 p.m. These shows are free, but I am sure they will take donations for this great work.
Tunes
Music in the Parks is still filling the air with tunes. You can find a song in a few other corners of town, as well.

The week starts with the first of a few benefits on Monday, June 1. The Schubert Club is the force behind Hill House Chamber Players: "Schubertiade" Benefit Concert for Hill House. This special benefit concert for the James J. Hill House celebrates the music of Schubert with special guest performers soprano Maria Jette, Susan Billmeyer on fortepiano and actor Craig Johnson. The evening is a recreation of the social gathering known as "Schubertiade" including desserts, punch, poetry, and conversation. Enjoy the music and dress the part if you can. The event starts at 7 p.m. The Hill House is at 240 Summit Avenue.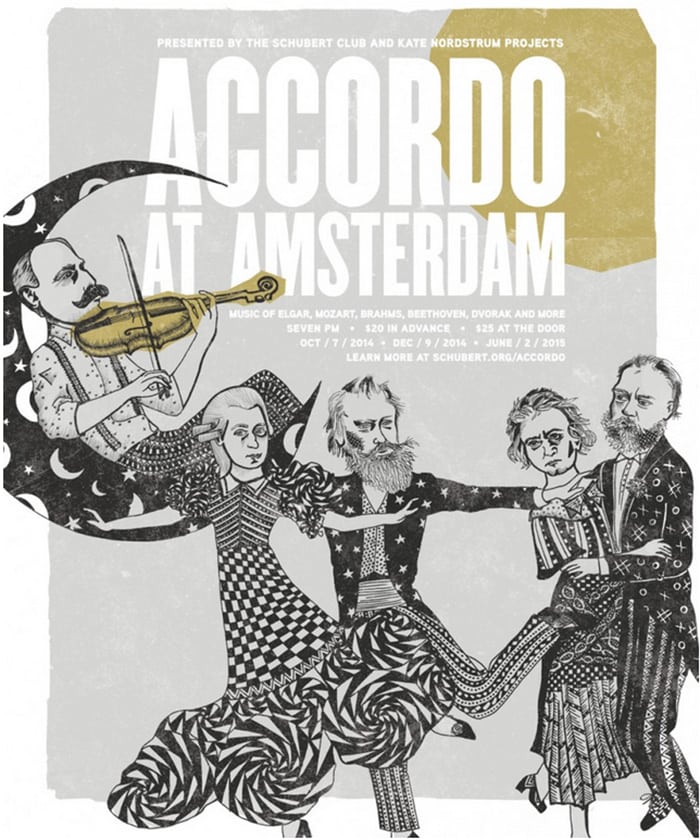 On Tuesday, June 2, join Ken Freed, violist with Minnesota Orchestra and conductor of the Mankato Symphony, and Accordo, recently named "Best Chamber Ensemble" by the Minneapolis Star Tribune at Amsterdam Bar & Hall for an evening of casual listening and conversation. Get to know the music, the musicians and enjoy the company. The doors open at 6:30 p.m. for this show and the music starts soon after. The Amsterdam is at 6 West 6th Street in Downtown.
Thursday, June 4 has a couple of great music opportunities to check out. The first I mentioned earlier. The Ginkgo Music Series features a master of American guitar music with one of the icons of folk music. Claudia Schmidt brings her decades of mostly original songs exploring folk, blues and jazz idioms and maybe an acoustic instrument or two and is joined by virtuoso guitarist, composer, arranger and producer Dean Magraw. This show pairs the Dean with the Queen. They go on at 7:30 p.m. Again, Ginkgo is at 721 North Snelling Avenue.
Saturday, June 6, head back to The Amsterdam for Pickin' For Autism: A Fundraiser for Lionsgate Academy. Lionsgate is a Twin Cities charter school that is "inclusively designed to meet the unique needs of students living with Asperger's syndrome and those on the autism spectrum." Pickin' for Autism brings together some great bluegrass bands including the "high lonesome harmonies and Midwest croon" of The Lowest Pair; the unexpected sounds from old-time instruments of the Alt Folk band Steve Kaul and the Brass Kings; Kind Country's own brand of Cosmic American music coupled with American standards; and the campfire jam filled with the guitar picking from the local, old-time bluegrass of Lenz and Frenz. Amsterdam is still at 6 West 6th Street in Downtown. Walk through the doors anytime after they open at 6:30 p.m.
Odds and Ends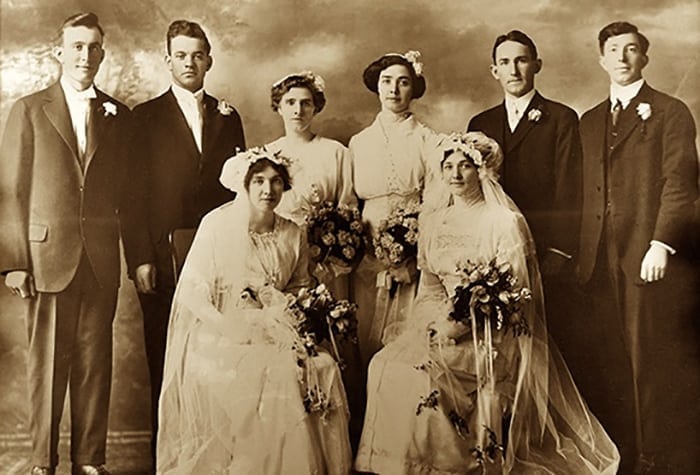 Did you ever find yourself staring for hours at your parents' wedding photos? You might get a thrill out of an exhibit opening at the Cathedral of Saint Paul this Saturday, June 8. You can find "100 Years of Weddings at the Cathedral of Saint Paul." The exhibit chronicles 138 weddings including the first wedding in the "new" Cathedral on April 14, 1915 through April of this year in photographs that will make you curious about the faces and stories you find in them. Maybe you have some relatives whose important days are marked here. Be among the first that Saturday after a 10 a.m. Mass. After that, view the exhibit Monday through Friday, noon to 3:00 pm, or on Sundays after Mass at 8:00 a.m. and 10:00 a.m. through December. The Cathedral is at 239 Selby Avenue.
Okay, get out and enjoy the weather, words and art work! Don't forget the Almanac arts and culture calendar. Fit in a nap somewhere and enjoy the city!