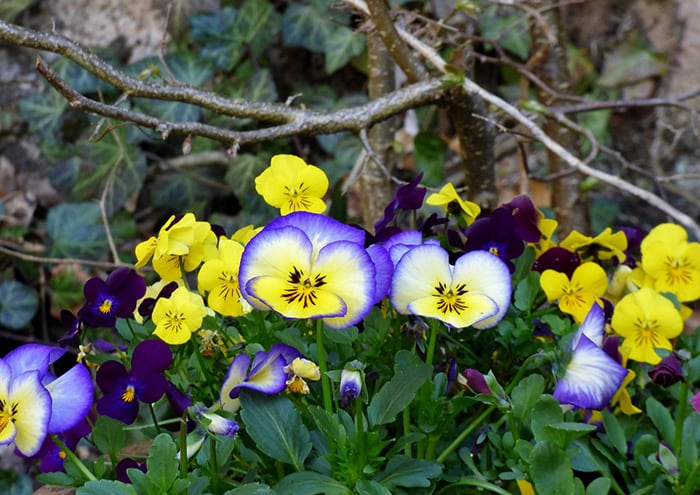 Is it summer yet? We have baseball in Lowertown, we have several festivals under our belts, most young people are out of school and flower gardens are showing off their flowers. I think that counts, regardless of what the calendar says, regardless of the fancy tilt of the Earth in relation to our favorite star, and even though many of us have not put the air conditioners in, it has been warm enough many days to shed the sweater and let the sun shine on our arms and legs. These are days of action, so let me tell you where the action is.
Words and letters

The Cracked Walnut Literary Festival continues on Wednesday, June 10, at Dreamland Arts with their show #26 Dreams here intertwined with Reality there. This show's lineup includes poet and musician Steve Mueske, whose most recent poetry collection is Slower than Stars. His poems have appeared in a wide range of print and online journals, including The Massachusetts Review, Crazyhorse, Hotel Amerika, Water~Stone Review and others, as well as several anthologies, including Best New Poets. Also featured is Marge Barrett, who teaches classes at the Loft Literary Center and conducts a variety of workshops and whose book of poems, My Memoir Dress, was published in 2011. Ted King is a beat poet/performer from Minneapolis who is the author of two books, The Dishwasher, the Dancer, and the Subatomic Particle and New Beat: Jazz Infused Poems, and is a longtime member and current president of the Minneapolis Writers Workshop. Philip Simondet is a writer, comic and musician whose work appears in So it Goes: A Tribute to Kurt Vonnegut and who says he is "most likely to accidentally remind you of the death of your favorite pet and whose weekly improv podcast, Next At Bat, can be downloaded free from iTunes. Laurel Smith recently received her MFA in creative writing from Hamline University and hopes to finish her first novel during the next year. Award-winning writer Alison Morse's poems and prose have been published in the Saint Paul Almanac, Poetry City U.S.A., Water~Stone Review, the Press 53 Open Awards, Natural Bridge and Rain Taxi Review, among others; she curated Talking Image Connection, showcasing readings and artwork at the Soap Factory gallery in Minneapolis. Dreamland Arts is at 677 North Hamline Avenue. The doors open at 6 p.m. and the reading begins at 7:30 p.m.
The next day, Thursday, June 11, Cracked Walnut moves to the University of Minnesota's Saint Paul campus. This time, it's #27 Mother Earth. Reading will be Roslye Ultan, whose poems have been published in several poetry journals and two chapbooks and is an art historian/visual culture professor; writer, spoken word artist and graphic art performance artist Vincent Moniz Jr., a 2012-2013 Jerome Foundation Travel and Study Grant Program awardee and 2013 Intermedia Arts Beyond the Pure fellow, whose work is part of collaborations with visual and Digital EFX artist Jonathan Thunder and author Heid E. Erdrich; Wendy Skinner, whose stories have appeared in Midwestern Gothic, The Potomac: A Journal of Politics and Poetry, Monkeybicycle, Dust & Fire and elsewhere and who champions the linked narrative to tell not just one story but the many stories of people and place; Donna Isaac, a teacher and writer whose work is informed by her upbringing in the Appalachians of Virginia; Vanessa Ramos, a poet, playwright and teacher whose awards include a Dobie Paisano Fellowship from the Texas Institute of Letters and the University of Texas, a Many Voices residency at the Playwrights' Center, and a Loft Mentor Series award in nonfiction; Sharon Chmielarz, who has seven books of poetry and is the recipient of the 2012 Jane Kenyon award from Water~Stone Review and whose latest collaboration with photographer Jim Smith is Visibility: Ten Miles, an especially visual and poetically intimate look at the prairie landscape; and Paul Mattes, who has been writing poetry for the last five years and has been published in Taylor and O'Neill's Open to Interpretation series and has appeared at a number of poetry readings throughout the Twin Cities.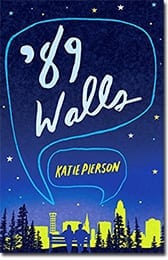 Finally, on Sunday, June 14, it's an age-old story about love that crosses the tracks. Check out Common Good Books to see which side of the tracks is the wrong side and if local author Katie Pierson captures the essence of this archetypal adventure in love in her first novel, 89 Walls. It is 1989. Girl meets boy. Boy's minimum-wage dead end meets girl's gold-paved road to college. If you have ever been party to this version of frustrated young love, check to see if it rings true. Pierson reads at 4 p.m. Common Good Books is at 38 South Snelling Avenue.
Tunes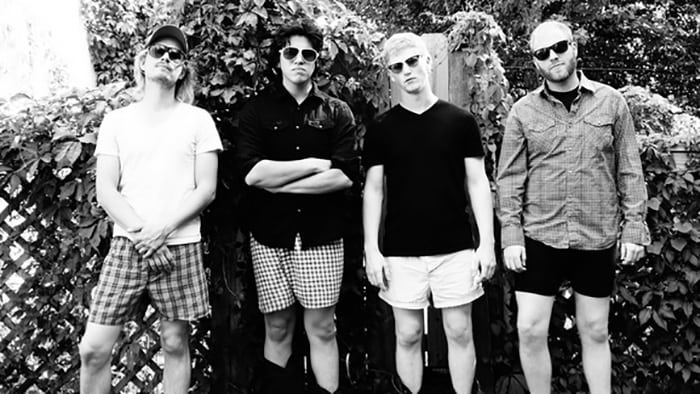 We don't usually think of the Happy Gnome as a music venue. On Wednesday, June 10, step off the beaten music path and check out Dedric Clark and the Social Animals. They are formerly knows as Diet Folk, which might tell you a little about their folksy, rocksy, ballady garage/porch sound. Check out the band in the Gnome's Firehouse Room at 7:30 p.m. The Happy Gnome is at 498 Selby Avenue.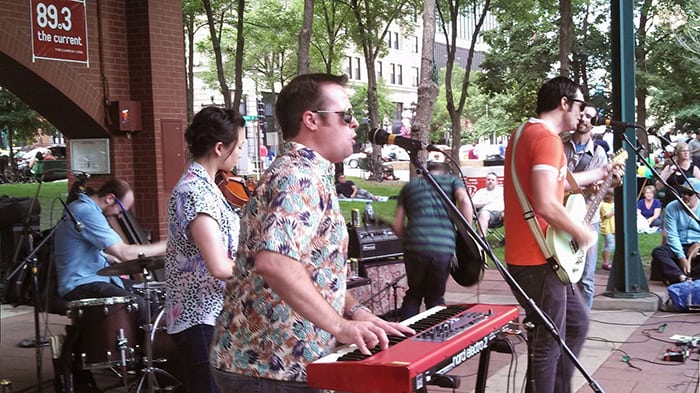 There are a few things that are fun to check out on Thursday. The Music in Mears series is underway. On June 11, you can catch an evening of tunes and food trucks and people with the music of bona fide singer/songwriter/poet Dan Israel and headliner Joey Ryan & The Inks, whose music is known as a "regular guy's" West Coast, sea breezy pop, the kind of sound to which one can enjoy an evening of this fine new summer. Join the neighbors at the park in Lowertown, 221 East Fifth Street, the block between Fifth and Sixth streets and between Wacouta and Sibley streets.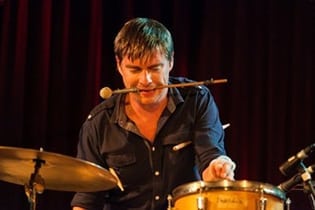 On Thursday, one of a few jazz opportunities can be found when crow with no mouth promotions presents Will Guthrie and Ben Owen. Will Guthrie is an Australian drummer/percussionist living in France who uses conventional percussion instruments as well as found items to create innovative sounds and compositions. Ben Owen is a Brooklyn, New York-based experimental sound artist who makes frequent use of field recordings.
This show begins at 8 p.m. Studio Z is at 275 East Fourth Street, Suite 200, in Lowertown.

Also on Thursday, Spitting Image Collective presents the last of three events in its push/bend/pull concerts. They have commissioned five new works from a diverse mix of Twin Cities composers: Raba by Scott Miller; Pinning a Shred by Joey Crane; Très Furias by Daniel Nass; The Lotus Flower by Ted Moore; and bend to the light by Katherine Bergman. Spitting Image is a collective of composers who connect musicians and audiences to new works and works-in-progress of contemporary classical music in the Twin Cities. Take in this experience at Dreamland Arts, 677 North Hamline Avenue. The concert begins at 7:30 p.m.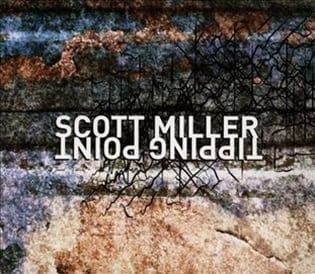 This weekend there is also new music back at Studio Z in Lowertown. On Friday, June 12, through Sunday, June 14, Zeitgeist is celebrating a decade of collaboration with composer Scott Miller with the CD release event for Miller's Tipping Point and a reprise of his work Shape Shifting: Shades of Transformation. Phillipe Costaglioli calls Miller's work "a lush electro-acoustic musical landscape with sensuous poetry." Soprano Tracey Engleman and pianist Shannon Wettstein will join Miller this weekend. The shows on Friday, June 12, and Saturday, June 13, are at 7:30 p.m. Joining the performances on Saturday is the ensemble Fifth Column, composed of Miller with Brett Wartchow playing electronics, Pat O'Keefe and Nathan Hanson playing woodwinds, and Erik Fratzke on guitars. The Sunday, June 14, show is at 2 p.m. Studio Z is at 275 East Fourth Street, Suite 200.
On Saturday, June 13, the Ordway Concert Hall is the venue as One Voice Mixed Chorus presents Gender UnChecked! On the surface, this is a lighthearted musical review that hopes to get deeper into issues that weigh heavy on the heart. Gender UnChecked ventures outside the boxes and categories that get in the way of seeing genuine gender identity. They use the works of Stephen Sondheim, William Byrd, Fanny Mendelssohn, Andrew Lloyd Weber and Eric Whitacre to cleverly twist their story. There are two shows, one at 3 p.m. and one at 7:30 p.m. The Ordway is at 345 Washington Street in downtown.

The next day, Sunday, June 14, the Ordway hosts Minnesota Boychoir's annual spring concert. This free concert features music from the organization's four choirs, as well as the Boychoir's AlumSing Choir and Adult Choir. The choir is the oldest youth choir in the Twin Cities and trains, challenges and showcases the talents of 175 singers from our metropolitan area. This event is at 7 p.m. in the Concert Hall.
Stages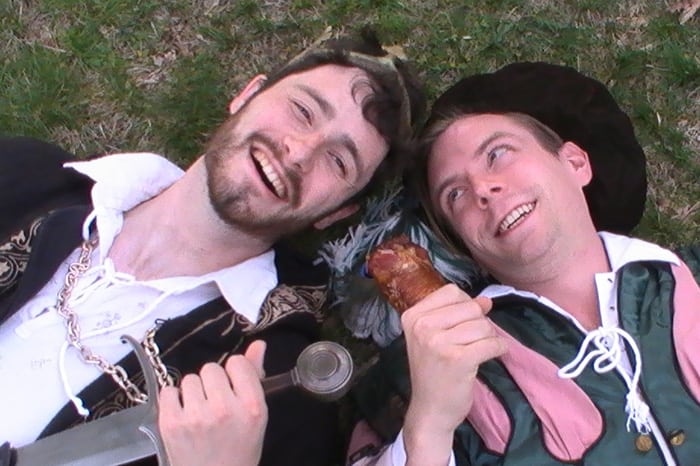 We mentioned some wonderful productions last week that continue this week. Cromulent Shakespeare's Henry IV, Part I: The Tale of Prince Hal & Sir John Falstaff continues at Merriam Park (2000 Saint Anthony Avenue) this week on Saturday, June 13, and The Funny! is still at Bedlam Theatre on June 11, 12 and 13.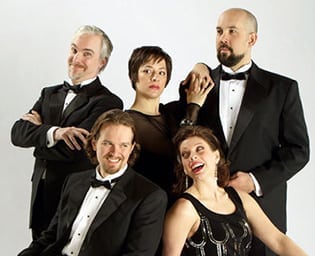 This week there are also a couple of other things you might want to check out. On Friday, June 12, the Skylark Opera comes to E.M. Pearson Theatre at Concordia University for its production of Stephen Sondheim's operetta Putting it Together. This is a fun, clever musical adventure about two relationships in different stages at the same high-class, high-context Manhattan cocktail party. Hoping not for heartbreak, the lyrics navigate us through the trials of old and new love. Shows are Friday, June 12, and Sunday, June 14, with shows next week on Thursday, June 18 (with open captioning), and Saturday, June 20. All shows are at 7:30 p.m. except Sunday's show, which is at 3 p.m. The theater is at 312 North Hamline Avenue.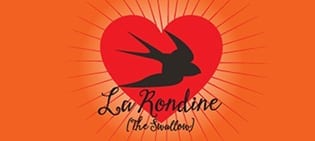 On Saturday, June 13, Skylark Opera performs Puccini's La Rondine. This is the story of a young woman, Magda, who flees her life as a mistress to pursue true love. Let the music and emotion of this production convince you of true romance. These shows are also at the E.M. Pearson Theatre. Saturday's show is at 7:30 p.m. There are also shows next week, Wednesday, June 17 (with open captioning), Friday, June 19, and Sunday, June 21, with Sunday's show starting at 3 p.m.

Also on Saturday, June 13, is Penumbra Theatre's annual fundraiser. This year's event is called Revolution Love and features the super powerful trumpet playing of Hannibal Lokumbe. These events are among the most amazing and powerful shows that you can experience at a gala. Plus, you can get a preview of the coming season at one of our area's premier theater venues. Festivities begin at 8 p.m. Penumbra is at 270 North Kent Street.
Happenings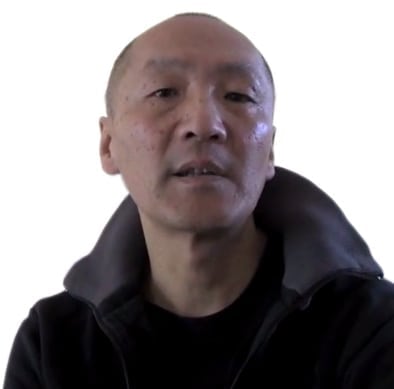 Wing Young Huie has created an illuminating window to our local environment and American culture through the lens of his camera. His collection of photo essays capture more than vivid moments in the lives of his subjects, but the narratives of the extended time before and after the shutter click. On Tuesday, June 9, he will be at the Highland Park Library for Get Outside Your Bubble with Your Camera, a workshop that helps you explore "starting a photo project, finding subjects, overcoming self-doubt, developing a personal style, editing, and exhibiting your work." Wing Young Huie is brilliant with his camera, smart with his words and wise with his experience. Check out the event at 5:30 p.m. The Highland Park Library is at 1974 Ford Parkway.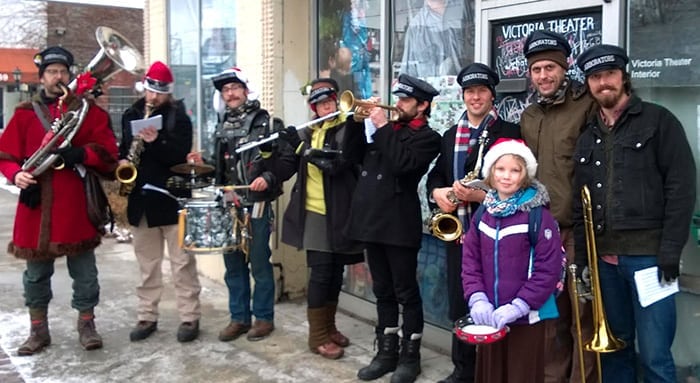 They say that on St. Patrick's Day everyone is Irish, and, delightfully, there is a lot of that in Saint Paul much of the year. Is there a day when we all get to be Polish? Maybe you are really Polish and just want to enjoy being Polish. Maybe you just want to enjoy a nice corner of Saint Paul and some good neighbors. On Wednesday, June 10, Saint Paul gets to show off a little bit of its Polish-Americaness with the Polish Heritage Celebration at the Urban Growler Brewing Company.
Come for the Kramarczuk's Polish sausage and the Polish beer with a special flavor no doubt made with the help of the brewing genius of former research chemist and co-owner Deb Loch. Along with co-owner Jill Pavlak, Loch will also have music from The Midway-Frogtown Arborators Band or, if you like, "The Hardest Workingest Band that Ever Worked." They say it is a little like Oktoberfest, but June is warmer and it's Polish. "We are proud of our Polish roots and will be sharing the wealth," they say. Everyone in Saint Paul can come and get a taste of Poland. The Urban Growler is at 2325 Endicott Street. Folks will be there all night.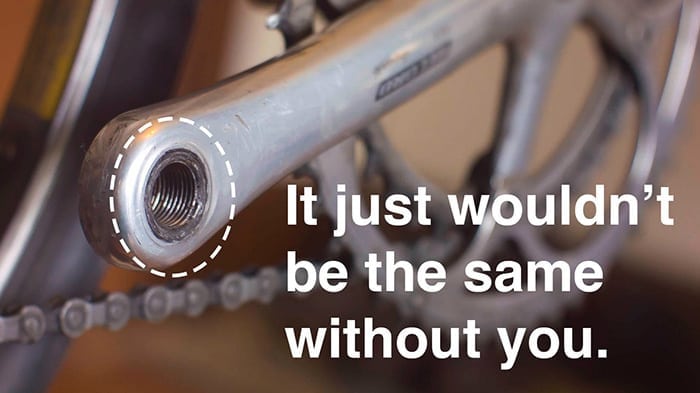 On Thursday, June 11, help Express Bike Shop celebrate at its 20th Birthday Party. Be sure to come with more than a pat on the back. For two decades, the shop has been providing paid apprenticeships to young people and has collected and refurbished, repurposed, or recycled more than 20,000 bicycles in the community. I hope there is cake. I know there will be fun and people and bike riding. Express Bike Shop is at 1158 Selby Avenue. The party goes from 3:30 to 6:30 p.m.

On the morning of Saturday, June 13, feed yourself to help feed others. The Twin Cities Donut Crawl is here for its second coming. They have invited eight donut shops, a food truck, and our favorite coffee pushers to Mears Park from 9 a.m. to noon. They expect thousands of people to show up to eat donuts, drink coffee, find neighbors and, as part of the festivities, donate thousands of meals to Second Harvest Heartland. Again, Mears Park is at 221 East Fifth Street in Lowertown.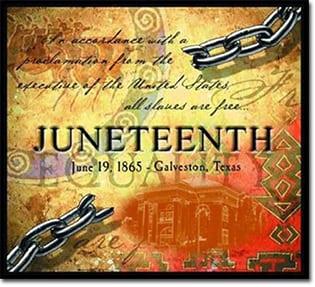 On Sunday, June 14, the East Side Freedom Library hosts the discussion Juneteenth Celebration: The Past, Present, and Future of Freedom Schools. Commemorating Juneteenth, the discussion will feature Professor Peter Rachleff and Jeff Kolnick, professor of history at Southwest Minnesota State University and a founding member of the Fannie Lou Hamer Institute in Jackson, Mississippi, as well as local activists who are working in Freedom Schools formats. The forum begins at 7 p.m. The library is at 1105 Greenbrier Street.
Family

On Saturday, June 13, the Saint Paul Public Libraries launches Summer Spark in a midday event at the Merriam Park Library. This is the library's summer reading program that engages kids deeply to encourage learning and activity in addition to and beyond reading. There will be music, a chicken petting zoo, treats, crafts and the chance to learn more about what the library has for you this summer (including Read-It-Down to get rid of some of those pesky library dues on kids' books. The Merriam Park Library is at 1831 Marshall Avenue. The event runs from 11 a.m. to 1 p.m.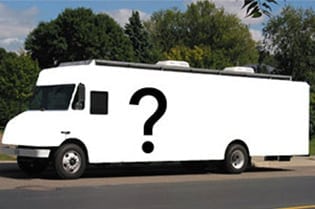 You may have noticed that the library's Bookmobile has been missing from the streets. That's because it's been getting a new look. Maybe you caught a glimpse of it at the Grand Old Day parade. I missed it, but I will be on the lookout. Or maybe you can check social media with #stpBookmobile for a look at the new look.
Is that enough? If it isn't, you can turn to the old, trusty Almanac arts and culture calendar, or just follow the cool kids to wherever the action is. Have a great week and see you on the town.