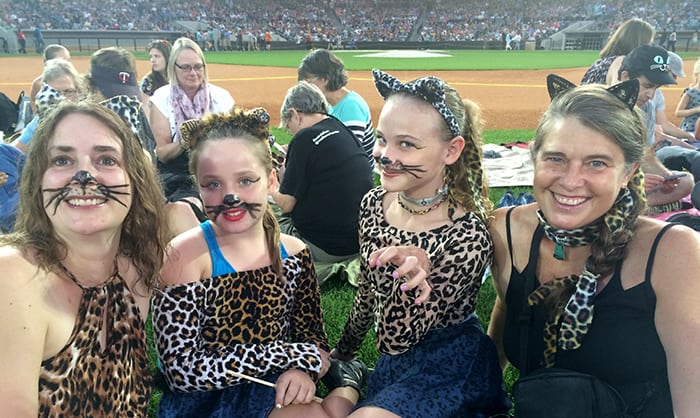 Hello, readers. I have nothing to say. I am speechless, mostly because I heard that many of you were watching cat videos on your own instead of the safer option of watching them in public at CHS Field. As I write, I will have to fight through the disappointment to deliver this week's events. If this is getting too long, you can always jump right to the Almanac arts and culture calendar. But I would like to tell you about a few cool things happening this week. Jump in.
Words and Letters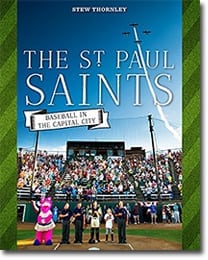 The Saint Paul Saints clinched a playoff berth early this year, in the team's shiny new stadium in Lowertown. This season gives us a lot to talk about, and Saint Paul baseball history gives us even more. On Tuesday, August 18, SubText Books will host a chat with Stew Thornley, author of The St. Paul Saints. From Roy Campanella to Ila Borders, from the days before the Twins to the pink pig days of our new independent baseball era, the conversations will be full. The event is from 5 to 6:30 p.m. They promise to have everyone out in time for that evening's game. SubText is at 6 West Fifth Street in Downtown.
Last week, we told you about Letters to Landmark, a fun, participatory art installment happening at Landmark Center. There is another chance to be a part of this collaborative sculpture on Wednesday, August 19. Craft your dearest letter to the building and its history with artist-in-residence Anna Metcalfe. The event is from 7 to 9 p.m. Landmark Center is at 75 West Fifth Street in Downtown across from Rice Park.
Kidstuff

Summer Spark is still going on at libraries all over town, and it's more fun that you thought you could have in a library. There are some other things to find on the town.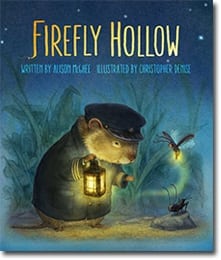 You might be busy getting your middle grader ready for the start of the school year, but it is not too late for an adventure. On Tuesday, August 18, the Red Balloon Bookshop will host a book release launch party for local New York Times–bestselling author Alison McGhee and her new book, Firefly Hollow. The book tells a heartwarming tale about dreams, friendship, and finding one's place in the wide universe of possibility, potential, and destiny. There will be smart answers to even smarter questions and cake to reward the endeavor. The Red Balloon is at 891 Grand Avenue. The reading starts at 6:30 p.m.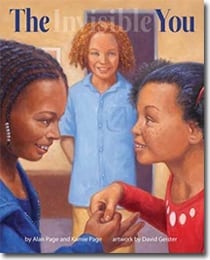 Alan Page meant one thing to me when I was a kid, another during my adulthood, and in recent years his persona has evolved once again. The Notre Dame graduate made his fame as a Hall of Fame NFL defensive lineman, went to law school in the offseason, became the first person from the African diaspora on the Minnesota Supreme Court, and recently became a children's book author. On Saturday, August 22, he will be joined by Kamie Page and illustrator David Geister for storytime at the Red Balloon with their book, The Invisible You. The event starts at 10:30 a.m. Proceeds from the sale of this book help support the Page Education Foundation, which provides financial and mentoring assistance to students of color in exchange for volunteer service in the community.
Saint Paul Liveliness
Sometimes, Saint Paul is better than your best vivid imagination with the vital dimension of palpability. We are lucky kids this week. Take a deep breath and jump in.
First, start off with the Tuesday, August 18, Audience Empowerment Workshop/Open Rehearsal for Ananya Dance Theatre. The work of this dance company is exciting to watch, as is the energy that radiates from the dancers into the consciousness of the community. The dances they will showcase are, like all their work, their "choreographic responses to global issues." Their dance elements include "movement, juxtaposition and connection of stories, metaphor, conjure, and revolutionary prophecy." You can get a piece of the heart-inspiring mind catalyst in this interactive preview. This connection starts at 6:30 p.m. at the Frey Theater at St. Catherine University, next to the O'Shaughnessy, 2004 Randolph Avenue.
Dance says a lot about the world around us and the world hiding just beneath the surface of what we want to show (at least for us Minnesotans). After having your psyche filled by Ananya, head to Bedlam Theatre later in the week for Rhythmically Speaking 2015. This year's collection of dancers and performers will be a synergy made up of the work of locals Rush Benson and Brian Evans, Jennifer Glaws, Sarah Jabar, Keane Sense of Rhythm, and RS artistic director Erinn Liebhard. The show will also spotlight work by revered jazz choreographer Clarence Teeters (reconstructed by Karla Grotting) and visitors Emily Oleson from West Virginia and Kwame Opare from Washington, D.C. Performances are nightly at 8 p.m. from Thursday, August 20, through Saturday, August 22. Bedlam Theatre is at 213 East Fourth Street in Lowertown.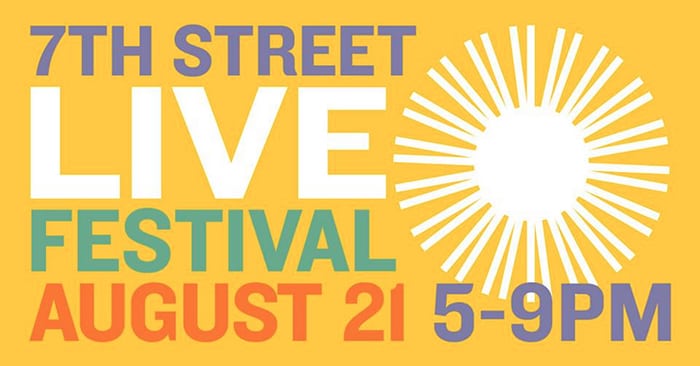 Let the fests begin! Here are a couple of days and a couple of ways to get a taste of Saint Paul. First, on Friday, August 21, join folks on the East Side for the 7th Street LIVE Festival. This is a true community gathering supported by local organizations, local businesses, and local residents with a good flavor of Dayton's Bluff. There will be food, music, activities, and people. If you find yourself on East Seventh Street between Forest and Minnehaha, you will be in the right place. Be there between 5 and 9 p.m. Bring a friend.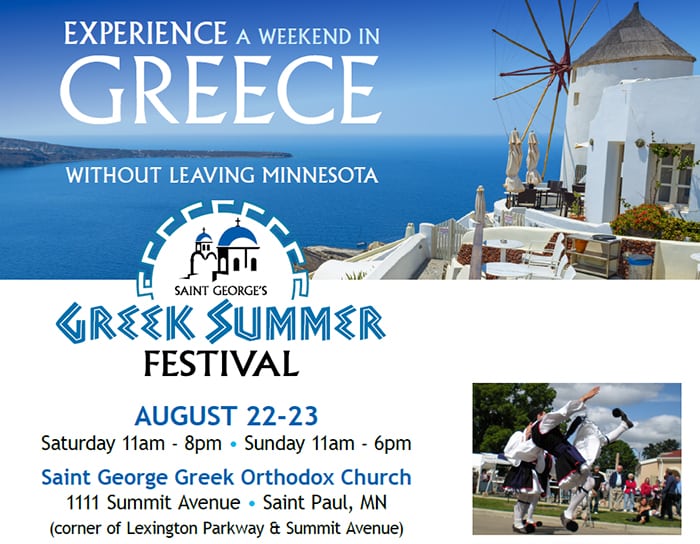 Speaking of flavor, starting Saturday, August 22, is Greek Fest. Each year, Saint George Greek Orthodox Church hosts an amazing Greek getaway at home. Without leaving Saint Paul, you can get an eye and bellyful of games, Greek dance, and music, as well as a tour of the great Summit Avenue church. Of course there will be gyros, souvlaki, Greek pastries, lamb and chicken dinners, and flaming cheese! Festivities on Saturday go from 11 a.m. until 8 p.m. On Sunday, August 23, the fun will be from 11 a.m. until 6 p.m. The church is at 1111 Summit Avenue, at Lexington Parkway.
Later on Sunday, head to the Como Park Zoo and Conservatory for the
16th annual Japanese Lantern Lighting Festival.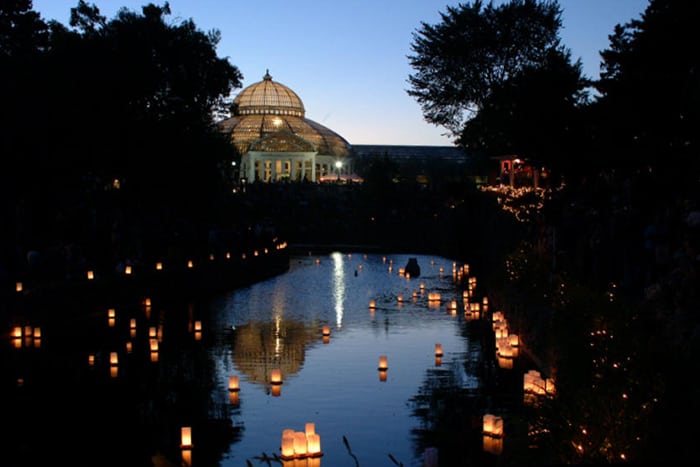 The afternoon and evening will be filled with bonsai, martial arts, Ikebana, singing, dancing, and drumming in an event inspired by Japan's annual Obon holiday. The programs of events lead up to a lantern lighting ceremony at 8:30 p.m. It is a spectacular sight and an energy-packed day that starts at 3 p.m. Parking will be limited and there is a shuttle service available. Events take place at the Marjorie McNeely Conservatory, 1225 Estabrook Drive in Como Park.
Around Town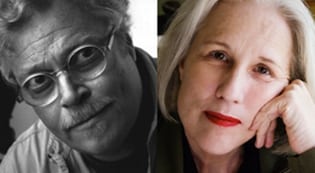 This weekend, the Independent Filmmaker Project is opening up its project space at 550 Vandalia Street, Suite 120. IFP's work is to "advance a vibrant and diverse community of independent film and media artists" and to support expression by making a viable, sustainable environment for this practice in Minnesota.
IFP Minnesota starts the weekend on Friday, August 21, with a grand opening of its Marsden/Gustafson Gallery, featuring photos by Ann Marsden and Gus Gustafson and curated by Thom Barry. Wine, beer, and cheesy snacks will be served. This is from 6 to 9 p.m.
On Saturday, August 22, IFP will have its grand opening gala, with special guests and delicious food and drink. See a few VIPs and be part of exclusive event coverage by Filmmaker Magazine. Get gala tickets here. The gala runs from 6 to 10 p.m.
Sunday, August 23, is a bit more laid-back. It is the open house for a look around the IFP project space for those who were unable to make it the previous nights or if you want only the practical-minded person's experience. See the space from noon to 4 p.m.
Tunes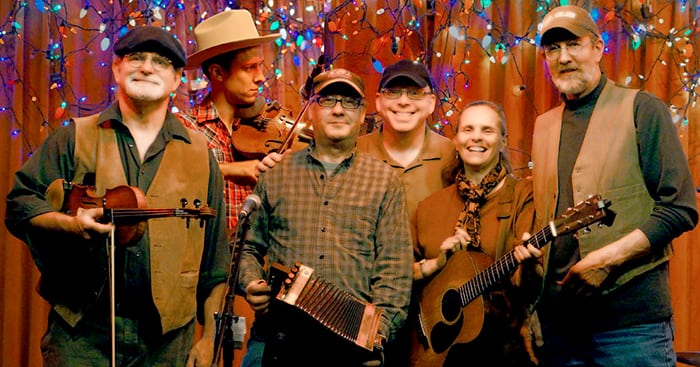 Some say that the United States started in the East and moved West. It is a settler's narrative that ignores the culture and civilization that existed before settlers and also ignores its own reality at the peril of losing identity, if not the origins of its music. If you listen to the stories, if you listen to the music, and if you listen for the stories that are hidden under the heaviest narrative, you will hear something that you can be sure did not come from the East, but came up the Mississippi, starting in the Delta, and branched its way into the ears and minds of those who came to populate this part of the planet. The New Riverside Ramblers have made it most of the way up the Mississippi River and have not forgotten this reality with a Cajun and zydeco zest that will be a lot of fun on a summer night. Join them for this week's edition of 9 Nights of Music at the Minnesota History Center. Come listen and dance at 6:30 p.m. on the lawn. The Minnesota History Center is at 345 West Kellogg Boulevard, just down from the Cathedral of Saint Paul.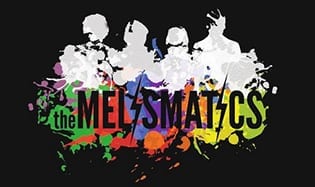 The Thursday, August 20, installment of Music in Mears headlines The Melismatics, an indie rock band scouted by the same mogul who signed the Jayhawks. The band signed with the Susstones Records label and has achieved a strong national college radio following. Opening for them will be the multi-instrumentalist Barbara Jean. The week's featured movie from the Twin Cities Film Fest is Prodigal. It will be a wonderful night with food trucks, music, movies, and neighbors. Mears Park is at 221 East Fifth Street in Lowertown.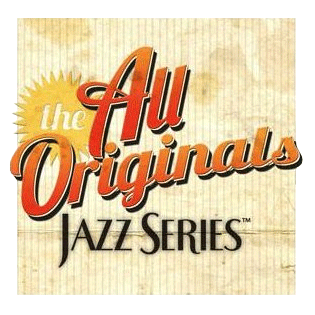 Need some jazz? Adam Meckler is bringing his crew to two Lowertown venues this week. First, All Originals Jazz Series presents Adam Meckler Quintet, composed of Adam Meckler, Nelson Devereaux, Zacc Harris, Graydon Peterson, and Greg Schutte. All Originals is a weekly jazz concert series at Studio Z featuring select outstanding local jazz ensembles playing their original jazz compositions. Studio Z is at 275 East Fourth Street. The quintet starts at 8 p.m.
Then, on Saturday, August 22, Adam Meckler brings his crew down to the Black Dog Coffee and Wine Bar for Saturday Night Jazz. They start at 8:30 p.m., but at 7 p.m. catch the opening with the debut of Zacc Harris's American Reverie trio. The Black Dog is at 308 East Prince Street.
Is there anything else? Of course there is. Make sure you check out the Almanac arts and culture calendar, and TELL YOUR FRIENDS. (Pass this along, far and wide. Make Saint Paul a funner place.)
I hope you have a great week. Summer is running out, so don't miss the fun and frenzy—or maybe escape the frenzy with a little art, music, literature, and fun.