Early last week, we got a taste of autumn, not the one with the golden sun shining on the amber landscape. The one with the cold rain that, when near the equinox, knocks the leaves off the trees and mocks us with visions of winter's starkness. The message? Enjoy summer. There are a lot of great things to do on the town, plus this week begins the Minnesota State Fair, the best state fair in the nation. (Sorry, Iowa, but not sorry.) Whether you love the mash of the crowd at the fairgrounds or the more sedate crowd amid Saint Paul art lovers, it is time to make the most of the summer.
Mouth Full of Words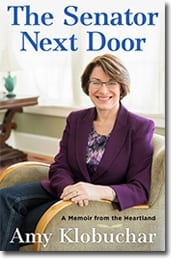 As we are entitled, Minnesota has two U.S. senators. One is widely considered the funniest member of Congress. The other was a prominent part of a long-running comedy show on the National Broadcasting Company network on television. On Friday, August 28, the funnier one will be at Unity Church with her new memoir, The Senator Next Door: A Memoir from the Heartland. Unlike most politicians, this is not Amy Klobuchar's first book. In the mid-1980s, she took a deep plunge into politics when she dug to find the workings of how the Metrodome was built, a search that provided her with the material for her 1986 book, Uncovering the Dome. But her thoroughly Minnesota story started well before that and continued well after. If you want a good story with more than a few punchlines, check it out. Unity Church-Unitarian is at 733 Portland Avenue. The event begins at 7:30 p.m.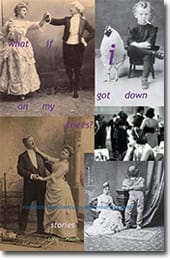 You might think becoming a U.S. senator is tough. You should try writing a short story. You have to turn your tale around in a bathtub instead of a lake. On Saturday, August 29, head to SubText Books to hear Tony Rauch and Jarda Cervenka read from their short story collections. Rauch's work, what if I got down on my knees?, is a heady weave through the chapters and intricate emotions of life. He is recognized as a torchbearer of the American short story tradition. While Rauch brings us through a geography of circumstance and emotion, Cervenka does well to paint his stories on canvases of places all over the world. From Central America to Prague to Kilimanjaro, the work in Cervenka's new collection, Celebrated Navigation, includes favorite stories from his first three collections, plus two new pieces. He is a product of the Prague uprising in 1968. This is a great place from which to unfold a lifetime of stories. Hear these two crafters in the new SubText space at 6 West Fifth Street in Downtown. The reading starts at 7 p.m.
Young People Books and Other Things

Summer Spark is still running at the Saint Paul public libraries—because we don't have to spend all of our time thinking about going back to school. There are also a few other fun things happening for kids and their families.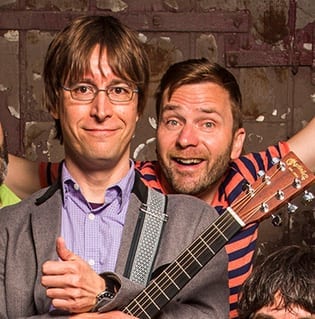 The 9 Nights of Music series is winding down at the Minnesota History Center. On Tuesday, August 25, bring the whole family as Justin Roberts and Liam Davis present a family music all-star show. The night starts at 5:30 p.m. on the history center lawn with preshow lawn games and bubble blowing. Then, after the young ones have burned off a bit of energy (and maybe we older folks are wishing for a nap), stay for the concert by Grammy-nominated Justin Roberts and Liam Davis, whose power kid rock will help dance out the rest of the energy of the youngest and sedately entertain the pooped out old folks. Join the fun and music at 345 West Kellogg Boulevard.
Now is the time to remember that each Wednesday from 10 a.m. to 8 p.m., Union Depot hosts Games Galore in the vast and wonderful depot waiting room. Enjoy this wonderful public space and the delightful echoes, which I am sure will be nicely laced with the sounds of young people and a few of us grown-ups who cannot contain ourselves. The wide variety of games include ones with game pieces bigger than your head. There is always one more game to fill your curiosity, as well as a few more faces. Be there this Wednesday, August 26. Union Depot is at 214 East Fourth Street in Lowertown. You can't miss it!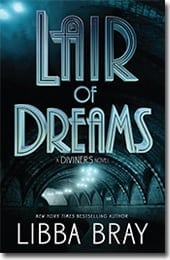 On Saturday, August 29, it's a chance to dive into the Roaring '20s for those of you who have not reached your 20s. That evening, the Red Balloon Bookshop will host a Roaring '20s party with Libba Bray, author of Lair of Dreams. Her new book is a sequel to The Diviners, where we meet Evie O'Neill of Zenith, Ohio, a small town that is not ready for her flapper self. This event includes a book signing by the author, which requires a ticket from the Red Balloon, which is free upon the purchase of a book. You can get tickets in-store or over the phone by calling 651-224-8320. Check here for details or call the number above. The event starts at 6:30 p.m. The Red Balloon is at 891 Grand Avenue.
Music
There is more than music and bubbles and fun this week, as if one needed any more in life. In case you do, or you just can't make it to the Minnesota History Center on Tuesday, we have a few other things for you to check out.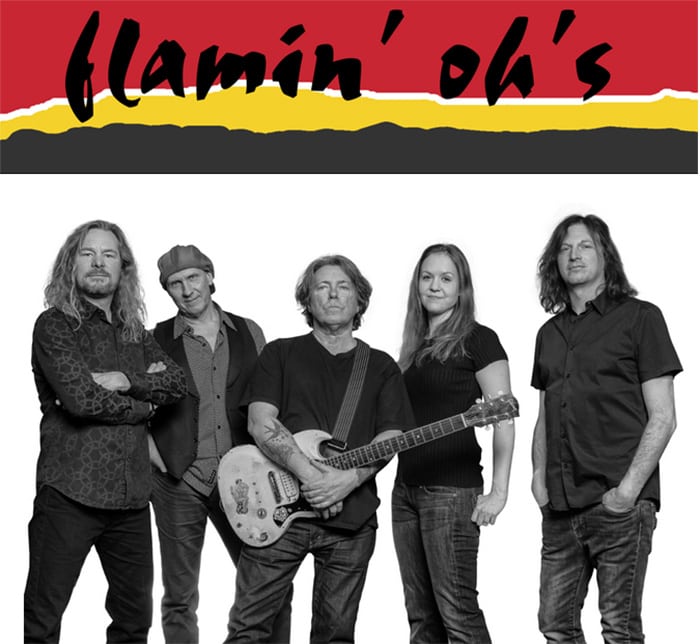 The summer is winding down and so is this year's Music in Mears series. This week's headliner is the Flamin' Oh's. The band has been laying down basic rock 'n' roll that does its best to get you up and dancing and to make a party wherever you hear its sound. This Minnesota combo has been rocking locally and beyond since the late 1970s. Add another decade to the list on Thursday, August 27, at the park. Opening for the Flamin' Oh's will be the War Poets, all followed by the dusk movie Dispatched from the Twin Cities Film Fest. Mears Park is at 221 East Fifth Street in Lowertown. Visit the food trucks and enjoy the neighbors while you are there.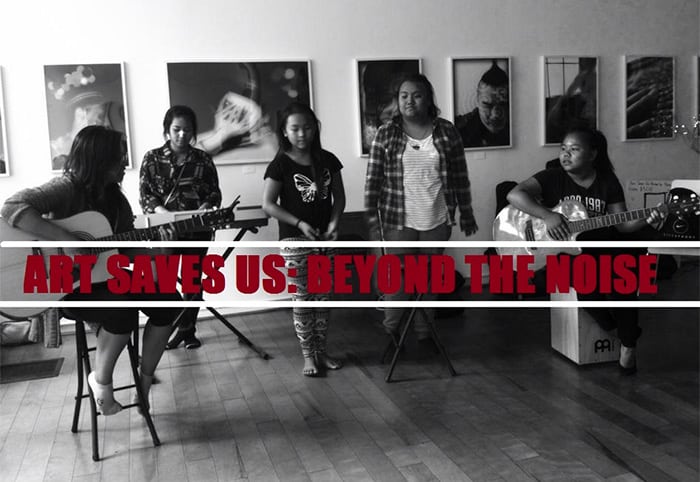 The Center for Hmong Arts and Talent (CHAT) is winding up its Art Saves Us: Beyond the Noise program this week. This summer's sessions brought together young people ages 13 to 18 to work collaboratively on songwriting, vocal delivery, guitar, piano, and percussion. On Friday, August 28, the participants will present CHAT's ASU: Beyond the Noise Student FINALE. The doors open at 5 p.m. at Redeeming Love Church, 2425 White Bear Avenue North, and the show goes until 8:30 p.m. This is the first time performing for some of these young people, all of whom have been selected for their exceptional talent. This will be a great show.
Stages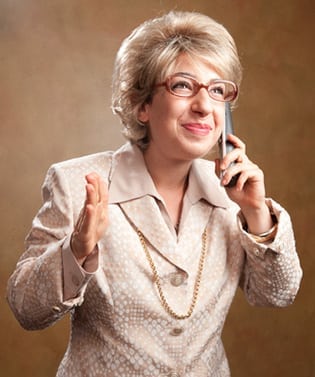 I was never one for television psychologist advice, but the one piece from one of the pioneers that I remember came from Dr. Ruth. Yes, that Dr. Ruth—Westheimer. It was during the Winter Olympics decades ago, and she was asked if it was a good idea for an athlete to have sex the night before a big competition. She said if the athlete has a partner, yes, but if not, it's a bad idea. I did not feel the need to ask why, and I still don't, nor do I want to think about whether any of the athletes followed her advice. I am more interested in her own story (not her sex life) than the overly easy consumable advice she writes. We can get a glimpse of that life from the current production of Minnesota Jewish Theatre Company's Becoming Dr. Ruth. She fled the Nazis in the Kindertransport and became an Israeli sniper. This is as hard to imagine as it would have been three and a half decades ago to imagine the cheery woman of small stature talking frankly about sex (within the bounds of what George Carlin referred to as "the seven words") on broadcast television. The solo show is written by Mark St. Germain and stars 25-year-old Miriam Schwartz. The production runs through August 30. Check here for dates and times. Performances are at the Highland Park Community Center at 1978 Ford Parkway.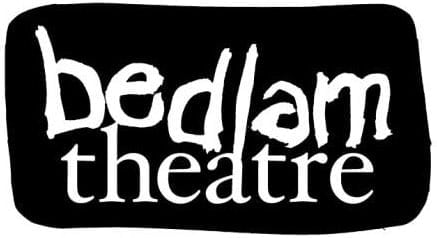 It is not one stage but a series of dedicated, impromptu stages, inside and outside, that offer you a tour of Lowertown. Bedlam Theatre is, for the third year, bringing us The Big Lowdown: Turned Inside Out. The Big Lowdown is always a delightful, multi-course progressive meal of visual and audible delight. This year's communion will feature BriAnna M. Daniels, Andrea Fairbanks, Soul Kitchen, Akiko Ostlund, Deja Stowers, and Zeitgeist. The event happens three nights this week: Thursday, August 27, through Saturday, August 29, at 7:30 p.m. "Aftertainment" live music will be provided by Javi Santiago and Lucia Sarmiento on Thursday, Cumbia Dalso on Friday, and the Brass Messengers on Saturday. You will have to do some walking or wheeling to the mostly accessible places, but you will start at Bedlam, 213 East Fourth Street in Lowertown.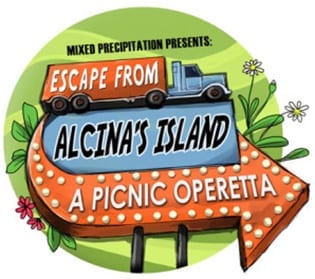 Finally, on Sunday, August 30, Mixed Precipitation performance company will bring its outdoor touring operetta to Skidmore Park Community Garden for a production of Escape from Alcina's Island: A Picnic Operetta. This show "is a guitar-swinging retelling of the 1735 Handel opera, Alcina." Be a classics snob with contemporary hipness as Mixed Precipitation celebrates "the harvest with a unique blend of music, food, and storytelling." Make your reservations here. Check out these helpful tips to prepare for your visit. Skidmore Park Community Garden is at 1085 East Fourth Street. The performance is at 4 p.m.
The Last Tastes of Summer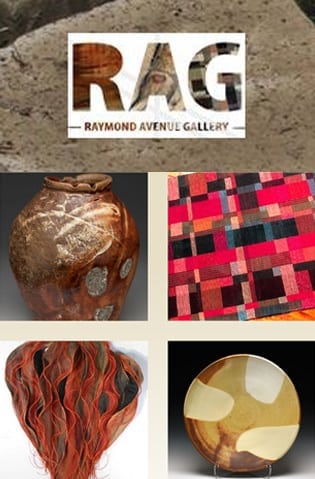 Yes, it is time for the Minnesota State Fair. You should go, at least for a little while. There are also a few other celebrations to keep us connected to our neighborhoods and with a smaller crush of people.
First, start the weekend inside at the Raymond Avenue Gallery for an exhibit opening featuring the pottery of Lee Love and the paintings and prints of Jean Shannon. Lee has a long career in ceramics, but it was not until visiting her birthplace in Japan that she learned of a tea master from her homeland and was inspired to create the tea ceremony–inspired works that are part of this show. Meanwhile, Shannon studied lithography, but a trip to Japan brought her to explore working with Hiroshige woodblock prints. This exhibit will feature what she says are "'portraits' of some of the toys I've collected. These new works are acrylic on board, and the square format echoes the shape of my favorite sketchbooks." This exhibit is titled Mingei Inspirations and opens with a reception on Friday, August 28, from 6 to 8 p.m. The gallery is at 761 Raymond Avenue.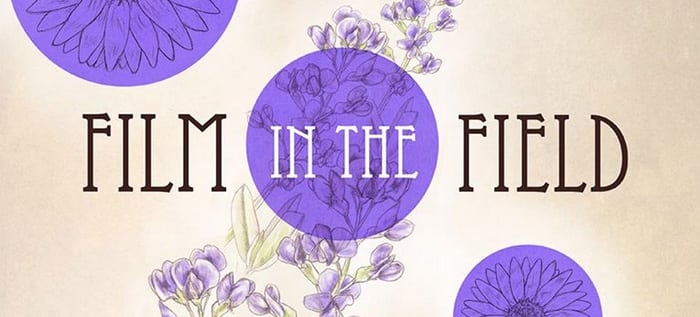 Later on Friday, head Downtown for Film in the Field's outdoor screening of The Wizard of Oz at Urban Flower Field. Also called Pedro Park, this is a nice little tucked-away garden space and a wonderful spot to hang out any time of day, but especially with people on a nice night to watch a movie. The movie begins at dusk. Urban Flower Field is at 10th and Robert Streets in Downtown.

On Saturday, August 29, the folks in the Hamline Midway neighborhood will host the Midway Art Festival, where they will celebrate the completion of the murals for the Midway Murals project. It's not just about the murals. The event will also have live and interactive art projects from Rogue Citizen, Dim Media, Streetcorner Letterpress, the Poetry Mobile, and Fluid Ink; music from Superbrush 427, River Beats Entertainment, and Argos; and other games to keep everyone busy. They will meet at Hamline Park at the corner of Thomas and Snelling. While you are at it, you can also check out the murals by Lori Greene, mosaic artist (555 Snelling); Greta McLain, painter and mosaic artist (512-520 Snelling); Eric Mattheis, graffiti-style spray painter (638 Snelling); and Yuya Negishi, traditional Japanese and American idiom painter (681-89 Snelling). The festival is from noon to 6 p.m.
That's the big scoop for this week. Don't forget to look at the Almanac arts and culture calendar. See what's happening and join your Saint Paul neighbors.
Have a great week, enjoy the fair, and see you on the town.