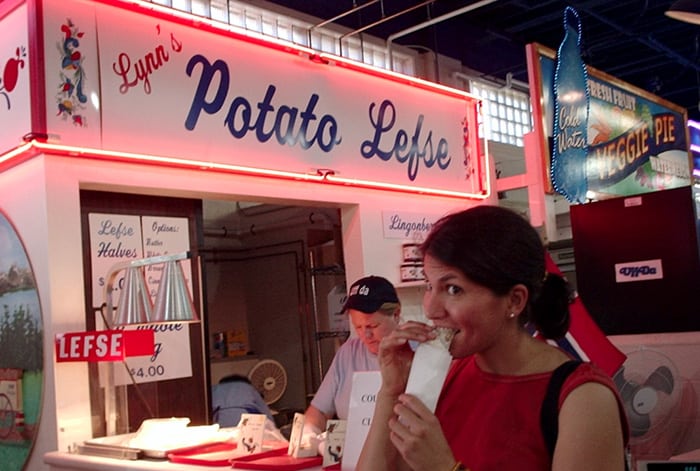 It's time to clean up at the state fair and send the last of Minnesota's students back to school. There is still a lot going on in Saint Paul amid the detritus of the Great Minnesota Get-Together, even as we return from the holiday with that on-a-stick hangover ringing in our ears. Just as the fair is a great local tradition, this week we will be living one of ours. It is time for our annual book release party in Lowertown.
Book Release Party:
Celebrating Ten Years of the Saint Paul Almanac!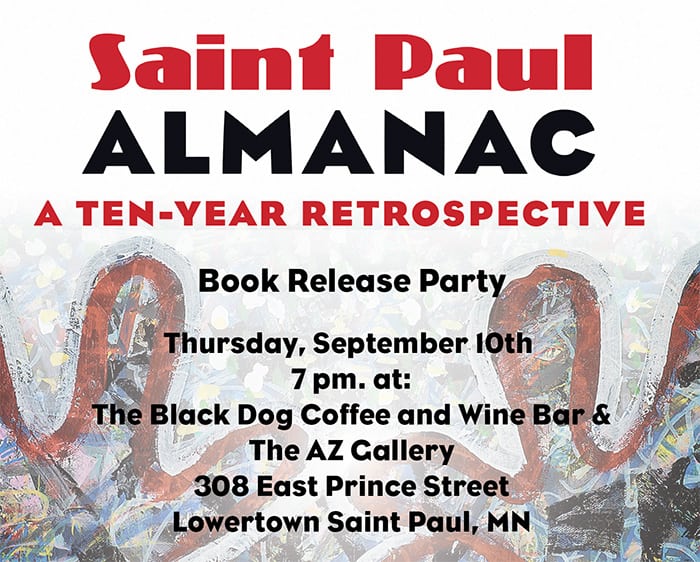 The Saint Paul Almanac has been around for a decade. It's ten years of what we all love about Saint Paul. It's stories. It's people. It's places. It's history. There are a lot of things special about this year's issue and this year's party. On Thursday, September 10, come to the Black Dog Coffee and Wine Bar to help celebrate ten years of the Saint Paul Almanac!
The new edition, Saint Paul Almanac: A Ten-Year Retrospective, draws from the previous nine issues of the Almanac. The special publication is filled with "pieces that really tell the Saint Paul story, the history and the emerging life of the city," said Saint Paul Almanac executive director and publisher Kimberly Nightingale. "We have created a strong tradition with an Almanac that is filled with the wonderful voices that make Saint Paul the town we love."
This book is special for a lot of reasons, including its distinct cover. "We are honored that award-winning artist Ta-coumba Aiken, who paints on both canvases and colossal walls, has created the cover art for this year's book," said senior editor Pamela Fletcher. "Over the past years, Ta-coumba's transcendent work has appeared in the Almanac—swirling color, lines, and dots across the page and transporting us as viewers to another dimension."
The party will feature readings from Almanac authors Donte Collins, Maivboon Vang, Sharon Day, Patsy Kahmann, Tim Nolan, and Wendy Brown-Báez. Longtime Twin Cities' DJ Kool AKiEM will provide background beats.
The Medicinal Jazz Band will provide musical entertainment at the Black Dog, and the jazz ensemble of Nathan Hanson, Davu Seru and Doan Brian Roessler will play at the AZ Gallery with a backdrop of an exhibit from local artists featured in the Almanac.
The night's emcee will be writer, playwright, teacher, and performer Saymoukda Duangphouxay Vongsay.
This collection is a literary opus to Saint Paul that the Almanac hopes will endure just as the individual stories and histories have. Come down to the Black Dog and be a part of history. We will get under way around 7 p.m. Join us. Join the story and HAVE SOME CAKE! (If you don't like cake, I will have your piece.) The Black Dog is at 308 East Prince Street.
Use Your Words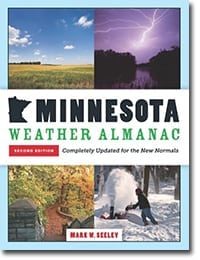 You know what they say about weather here in Minnesota. We might forget that so much of history, our history, is wrapped up in weather. Some of the best stories are flavored with storms and extreme temperature. On Tuesday, September 8, storytelling meteorologist Mark Seeley will be at SubText Books with the second edition of Minnesota Weather Almanac. This publication is Minnesota's human history spoken in weather. Mark Seeley is fun and so is this book. Tuesday's event starts at 7 p.m. SubText is Downtown at 6 West Fifth Street.
This weekend, there are two events that will expand your universe of spoken word, collaboration, and community building. On Friday, September 11, the Dynamics of Artist Collaboration with Tou SaiKo Lee will begin the first of its two-day event at In Progress.
Tou SaiK will present his latest creative work and his current projects and lead a discussion about music collaborative groups and how he expanded his own network into the "arts for social change" realm. This discussion is from 7 to 9 p.m. on Friday.
On Saturday, September 12, Tou SaiK will lead Connect like Legos: Performance Collaboration Intensive. Participants will try their hand at writing and performance exercises; discuss artist collaboration; and share and perform their own original poetry, lyrics, and songs for feedback on ideas to create a movement. This happens from noon until 5 p.m. In Progress is at 213 Front Avenue.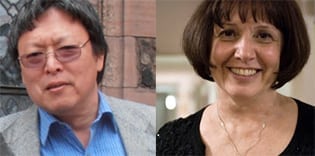 Stan Kusunoki is a teacher whose intersection of students and art makes him one of the more valued artists and educators among us. Mary Jo Thompson is also a teacher, as well as a consultant and facilitator. Both do work with the Perpich arts school. On Sunday, September 13, the two of them will be at SubText Books to read their poetry. Kusunoki's book, 180 Days: Reflections and Observations of a Teacher, is a collection of poems derived from several different facets of being a teacher. Thompson's collection, Stunt Heart, explores themes related to orders of love and utterance. They will be at the bookstore at 2 p.m. SubText is at 6 West Fifth Street.
Stages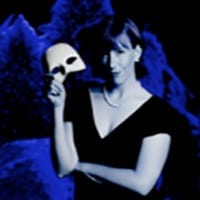 Jen Tuder's Suicide Punchline runs for three nights this week at Dreamland Arts theater. With the tagline "Surviving is the opposite of solving," Tuder takes on the subject of suicide, bypassing the pitfalls and romanticism of media-fed, self-help narratives. Referencing the death of her father two decades ago, she explores the issue through the honesty of artistic expression and live performance. Tuder says that this program is not just for survivors of a loved one's suicide but something that helps us more broadly talk about the phenomenon in meaningful ways. The show will be staged Thursday, September 10, through Saturday, September 12. Dreamland Arts is at 677 North Hamline Avenue. Shows start at 7:30 p.m.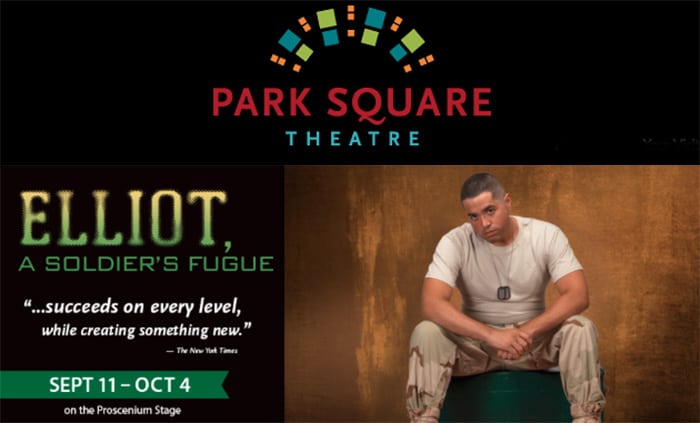 If things were too hot for you outside last week, you might want to take a seat at the theater. This week starts a new run at Park Square Theatre with a multi-generational soldier's tale, Elliot, A Soldier's Fugue. Elliot Ortiz must, like his mother before him, deal with the legacy of having to reclaim wholeness in the aftermath of life on the battlefield—Elliot as a soldier in Iraq and his mother as a war nurse in Vietnam. The tale brings an untold perspective on the costs of war and the personal struggles lived by families. This show is on the Proscenium Stage with its first performance on Friday, September 11. The show runs through October 4. Check here for tickets and showtimes. Park Square is at 20 West Seventh Place in Downtown.
Tunes
Here's a show to look forward to. On Friday, September 11, Bedlam Theatre will host This Is Daybreak, Hot Date, and Love Nocturnal with live painting by Chris Gorecki. Enjoy three great musical acts, starting with This is Daybreak, which describes itself as "5 dudes that use star power to make new universes." The sweet and subtle power of Lowertown favorite Hot Date is made up of the duo of Carranza and Nora O'Brien. Love Nocturnal is a folk soul fusion band that features songwriters Kalen Rainbow Keir and Lowertown Reading Jam veteran and Ananya Dance company member Renée Copeland; they bring a "little dark, a little sensitive, and a lot of soul." Visual artist Chris Gorecki's work has a spontaneous nature that lends itself to sketching on napkins, a grand nature that creates fast murals, and a collaborative side that makes his work well-suited for this night on stage. Check the space, the sound, and the fun at 9 p.m. Bedlam is at 213 East Fourth Street, across from the Union Depot.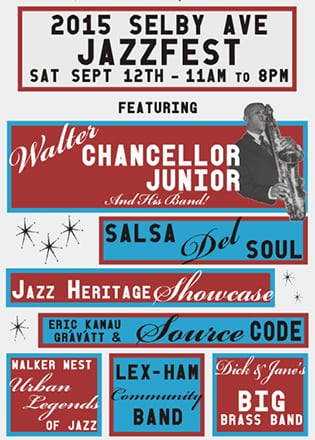 On Saturday, September 12, it is time again for the Selby Ave JazzFest! This annual event in Old Rondo brings folks from across the region "from all walks of life, cultures, backgrounds and professions [to] interact together through music, food and activities" that celebrate the space, people, and faces. It is always a wonderful day. This year's lineup stars Walter Chancellor Junior and his band. Chancellor is a keyboardist, saxophonist, and flutist who has played with the likes of Prince, Chaka Khan, Maceo Parker, Candi Dulfer, Bobby Lyle, and Debbie Duncan. Other performers include Salsa del Soul, performing various styles of dance music from the Spanish-speaking regions of the Caribbean; Jazz Heritage Showcase; the extraordinary percussionist Eric Kamau Grávátt & Source Code; the Walker West Urban Legends of Jazz; the Lex-Ham Community Band; and Dick & Jane's Big Brass Band. The weather is always nice and so are the people who pack the streets at Selby Avenue and Milton Street. This yearly event is brought to us by the folks at Golden Thyme Coffee & Café. The action starts at 11 a.m. and goes until 8 p.m.

The city just announced that Music in the Parks will run through October this year. The pace is slowing, but there are still some great shows. On Sunday, September 13, Como Lakeside Pavilion will be the site for a great show from Jack Klatt. If you have not heard Jack Klatt, Sound & Tonic says, "If you ever wanted a John Steinbeck character to crawl from his novel and take up the life of a travelling musician, then Jack Klatt is your man." The show starts at 5:30 p.m. The Como Pavilion is at 1360 North Lexington Parkway.
Stepping Out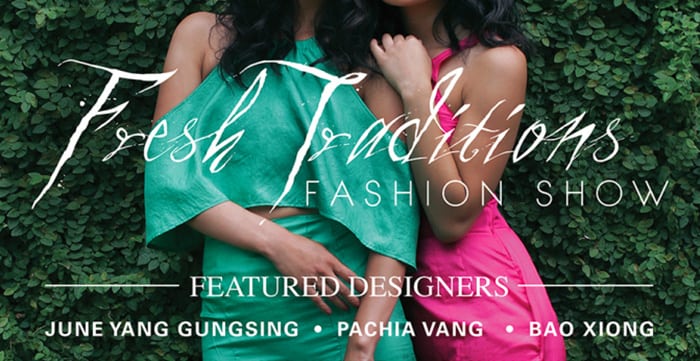 On Saturday, September 12, experience a one-of-a-kind fashion show that provides guests with the opportunity to view exclusive collections from six emerging Hmong American designers. The Fresh Traditions Fashion Show showcases the work of these designers who have created garments in which traditional Hmong textiles are incorporated in a contemporary form. This production from the Center for Hmong Arts & Talent (CHAT) is in its sixth year. This year's featured designers are June Yang Gungsing, Yuri Xiong, Pachia Vang, Bao Xiong, and design duo Kia Kehrer and Pahoua Xiong. This event is not merely a cultural showcase. It is a refreshing response to decades of appropriation by the dominant fashion industry of other cultures' textile innovations, traditions, and expression. The show is at the Roy Wilkins Auditorium, 175 West Kellogg Boulevard. Doors open at 6 p.m., and the show starts at 7 p.m.
You may have thought that summer is over, that the passing heat during the fair and the young people going back to school marked the end. Not so fast. This week and next are full of frolic and fun. Check out more at the Almanac arts and culture calendar, SHARE IT WITH YOUR FRIENDS, and have fun. See you on the town.