The Saint Paul Saints' spectacular season is over, as will be official summer come midweek. Some of the leaves are turning, and some of the sweaters are coming out. You should come out, too. Saint Paul is waiting.
Use Your Words

Usually in this segment of our column we tell you about great opportunities to hear and see good writers and their writing. This autumn, we are urging you to share your own words through the Saint Paul Sidewalk Poetry Contest. We are really asking your to use your words, or at least 250 of them, to create a piece of art to be installed on sidewalks around the city. The Saint Paul Almanac has been proud to publish selections in our annual book. We are even more proud, as Saint Paulites, to have these words beneath our feet. Here is a good way to have your words trod upon. Submissions will be accepted until midnight on October 16.
This week, Saint Paul Almanac community editor and storyteller Rose McGee takes the fruits of her storytelling craft and discusses the book she co-edited, Story Circle Stories. McGee has shown off her storytelling in the Almanac. Story Circle Stories is the culmination of sharing that story circle tradition from our forebears to create a great anthology. She and co-editor Ann Fosco will present their book and engage us in activities about using our own stories and the wisdom of our elders. Join them for the Story Circle Stories event at the East Side Freedom Library on Wednesday, September 23, at 7 p.m. The library is at 1105 Greenbrier Street.
When you are a poet, it is nice to get a little help from your friends. That is why Dore Kiesselbach has invited a few other all-star poets to help him celebrate his Minnesota State Arts Board Artist Initiative Grant. On Thursday, September 24, Kiesselbach will be joined by Todd Boss, Sharon Chmielarz, and Kathryn Kysar at SubText Books for a reading at 7 p.m. This is a great collection of poets with great collections of poetry. SubText is at 6 West Fifth Street in Downtown.

On Friday, September 25, the Saint Paul Almanac Literary Festival, coordinated by Cracked Walnut, continues at Cahoots Coffee Bar when Patricia Anita Young, David Tilsen, Mike Hazard, Moira Harris, and Ethna McKiernan share their selected works from Saint Paul Almanac: A Ten-Year Retrospective. Join the celebration of this Saint Paul decade at 7 p.m. Cahoots is at 1562 Selby Avenue, just east of Snelling Avenue.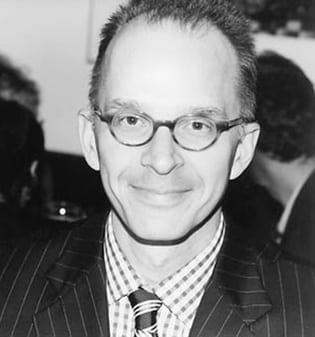 On Saturday, head back to SubText for a special poetry and book arts event. Spencer Reece's poetry—the fruit of a life shaped by being the son of a pathologist and a nurse, and by an education that cut a path through the Yale and Harvard divinity schools—explores "faith and family, paying attention to the fragility of each." His work has been made into a film and has received awards. This event will feature a reading and Q&A, followed by a reception around the corner at Hamilton Ink Spot, where you can watch some of the verse transformed into broadsides. Start at SubText at 6 p.m. and head to the Ink Spot immediately following. SubText is at 6 West Fifth Street, and Hamilton Ink Spot is at 375 North Wabasha Street.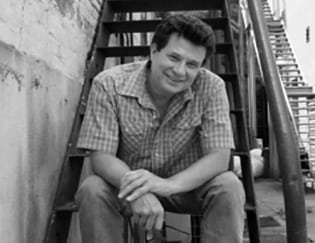 It's next week, but we wanted to make sure you saved the date. On Monday, September 28, the East Side Freedom Library will host a discussion with Jonathan Odell called Forgotten Heroes: Black and White Women During Jim Crow. The author of Miss Hazel and the Rosa Parks League, Odell will read from his book and discuss his own history and experiences growing up white and racist in the South. Again, the library is at 1105 Greenbrier Street. The event is at 7 p.m.
Stages

Last week, we told you about the production of Elliot, A Soldier's Fugue at Park Square Theatre on its Proscenium Stage. Also running at Park Square on its Andy Boss Thrust Stage is Murder for Two. It's a humorous musical murder mystery. Marcus Moscowicz wants to make the rank of detective on his small town police force. When a local author is murdered and no detective is handy, he jumps in to prove his mettle. This is a clever two-person show, with one actor playing Moscowicz, the other playing all the suspects, and both playing piano. This display of talent runs through November 1. For dates and showtimes, check here. To get to the Boss Stage, enter Hamm Building at 408 St. Peter Street and take the elevator or stairs to the lower level.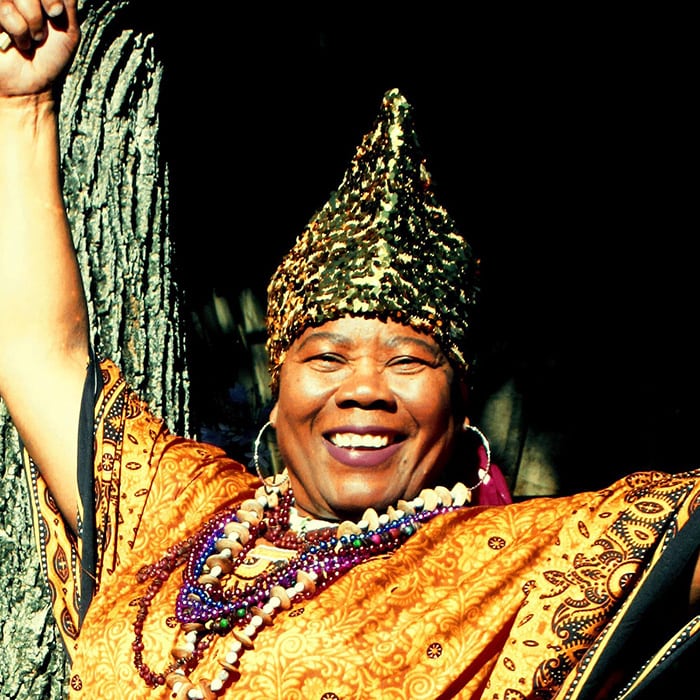 On Saturday, September 26, witness Lakansyel: Music and Dance of Haiti Concert. The Afoutayi Music and Dance Company is at Hamline University for a week-long residency, which culminates in this show of dance and stories of Haiti's artistic traditions and the sharing of the rainbow of individuals, artists, healers, warriors, and spirits who created and continue to create the history and culture of Haiti. Afoutayi company is led by Florencia Pierre, an accomplished dancer, choreographer, singer, actor, and educator, as well as a mambo (priestess in the Haitian Vodou religion). This event is at the Sundin Music Hall at Hamline, 1531 Hewitt Avenue, at 7 p.m.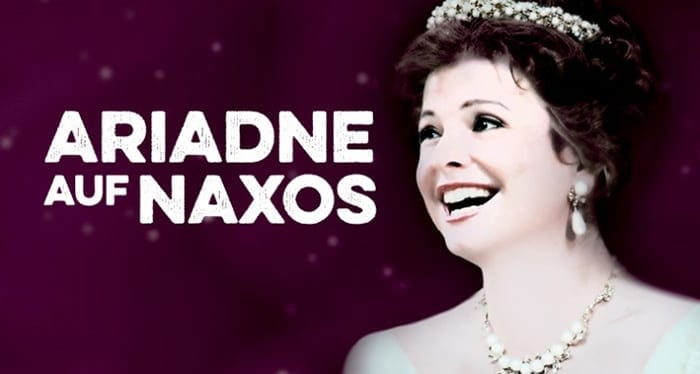 Saturday, September 26, also starts the run of Minnesota Opera's production of Strauss' comedic opera Ariadne auf Naxos. This is an opera-within-an-opera, set on the Greek isle of Naxos. Ariadne and her troupe have been double-booked by their manager. Watch them sing and act their way out of this comedy of errors. Find a show that works for you here. The show plays at the Ordway Center, 345 Washington Street in Downtown, across from Rice Park.
Music
Paul Metzger is one of the great innovators on the jazz scene in the Twin Cities. He brings his fancy fabricated banjo with over a score of strings (which I have had the privilege of plucking) and a modified Yamaha fretless guitar to the sounds of his new album, 1300. In what The Wire magazine says invokes the virtuosity of Bach, Metzger's innovations in instrumentality are matched by his artistry that covers the range from flamenco technique to Hindustani music. On Thursday, September 24, experience his improvisations at the Paul Metzger Record Release Show as part of Khyber Pass Thursdays. Khyber Pass Café is at 1571 Grand Avenue. The show starts at 9 p.m.
On Friday, September 25, Studio Z holds another Lowertown Listening Session featuring Steven Rydberg's New Moves. The sessions "invite curious listeners to enjoy adventurous sounds and insightful conversation with the music-makers of our time." Rydberg's New Moves is a collaboration with the James Sewell Ballet. The music begins at 6 p.m. Doors open at 5:30. Studio Z is at 275 East Fourth Street in Lowertown.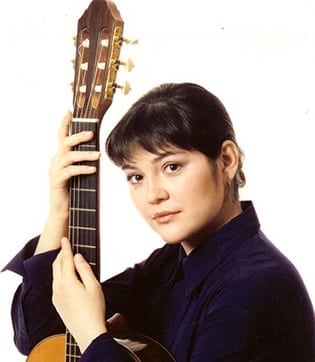 Also on Friday, the Minnesota Guitar Society presents Irina Kulikova in a concert at the Sundin Music Hall at Hamline University. Kulikova is a Russian artist who is noted for the rare beauty of her sound and the captivating way she tells stories with her guitar. Her mother is a cellist who led her through the sounds of Bach and more. She began to gain attention at age 12 and it carried her across the globe. She has played in Spain, Austria, Germany, Amsterdam, Shanghai, and other places. Her program will include Bach, folk melodies from Russia, and more. Her concert begins at 8 p.m. Hamline's Sundin Music Hall is at 1531 Hewitt Avenue.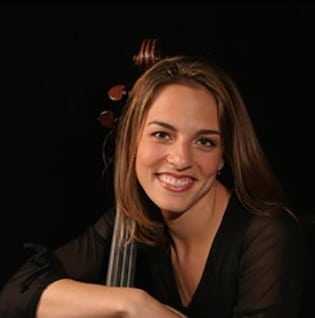 On Saturday, September 26, the Saint Paul Chamber Orchestra will be at Saint Paul's United Church of Christ for a concert of Mozart, Tchaikovsky, and Haydn. The program includes Haydn's Symphony No. 83; Tchaikovsky's Variations on a Rococo Theme; Stravinsky's Pastorale for violin, oboe, English horn, clarinet, and bassoon; and Mozart's Symphony No. 29. The show features SPCO Principal Cellist Julie Albers. Saint Paul's UCC is at 900 Summit Avenue. The concert begins at 8 p.m.
Views

This summer, the mayor of Nagasaki, Saint Paul's sister city in Japan, was in town to celebrate 60 years of the sister city relationship. The Saint Paul–Nagasaki Sister City Committee continues to guide us through the stories that make our relationship so important. On Saturdays through October 24, the committee will host Pictures from a Hiroshima Schoolyard Art Exhibit and Documentary Film. The film tells the story of 48 Hiroshima children's drawings that were rediscovered and professionally restored in 1995. They were pieces of art from children orphaned by the atomic bomb dropped on Hiroshima at the end of the Second World War. The exhibit and film document the quest to find these children and their stories. You can see the exhibit and film at the Landmark Center, 75 West Fifth Street in Downtown, across from Rice Park. Showings of the film are at 2 p.m.
Kids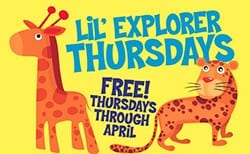 Thursday mornings are hopping at the Como Park Zoo and Conservatory. Starting in September and running through April, you can bring your youngest here for Lil' Explorer Thursdays. Each week your toddler can meet animal and plant visitors, enjoy storytime, and play games and other fun activities from 10 a.m. to noon. This week, the program theme is "Jr. Gardener." Como is at 1225 Estabrook Drive.
Saturday, September 26, Red Balloon Bookshop will hold The Jungle Book Workshop with Children's Theatre Company. The Balloon invites you to "Move, shake, and activate your imagination with teaching artists from Children's Theatre Company!" Get busy with Baloo the Bear, Bagheera the Panther, and Mowgli the Mancub. The fun starts at 10:30 a.m. Red Balloon is at 891 Grand Avenue.
There is more for kids and grown-ups at the Almanac arts and culture calendar. This week is showing more of summer. Maybe it will hang on for a little longer. Either way, I hope to see you on the town and have a good week.