Yogi Berra passed away last week. An amazing baseball player of unlikely physical stature and appearance, he proved his athleticism as the greatest of Yankee catchers and in the history of baseball. Unlike a lot of players from his era and today, he presented himself as a really good guy. I recall stories of how well he treated Elston Howard, a young Yankee who had a big catcher's mitt to fill behind the plate at Yankee Stadium, and the first Black Yankee player ever. I also know many stories were told about him that were not necessarily about him, or as Yogi is reported to have said, "I never said most of the things I said."
I guess that is the difference between legend and story—and voice. We all have our story and our voice. Becoming a beloved legend would be nice, but to be loved, known, and understood in our own words and in our own voice is golden. Oddly, baseball lends itself well to great literature, unlike most other sports. But you don't have to be a baseball legend to wait for someone to tell you that you are a writer and to use your words. So, use your words.
Almanacians Using Their Words
On Saturday, October 3, Ginkgo Coffeehouse hosts the third Almanac Literary Festival Ten-Year Retrospective reading. This event features novelist and actor Will Tinkham, an author of three novels who has acting credits that include the Guthrie Theater and Theatre in the Round; Mark Connor, a freelance journalist, creative writer, and professional boxing trainer from Saint Paul; Colleen Casey, an Almanac community editor who uses language and other arts to facilitate positive transformation and whose Mdewakanton Dakota and European American heritage is a platform for supporting people who are strengthening their voices; Cynthia Davidson Bend, a counselor and trainer/teacher of dogs, horses, and humans, whose books are celebrations of them all; Max Siqveland, reading from the work of 19th-century dentist and hobby investor Dr. Ivar E. Siqvelane; and Hawona Sullivan Janzen, a poet and nonfiction writer originally from Louisiana whose work focuses on the impact of grief, love, and hope on the human spirit and whose poem "Darkness" was a 2014 National Poetry Month selection on National Public Radio. Come celebrate Saint Paul at 7:30 p.m. Ginkgo is at 721 North Snelling Avenue.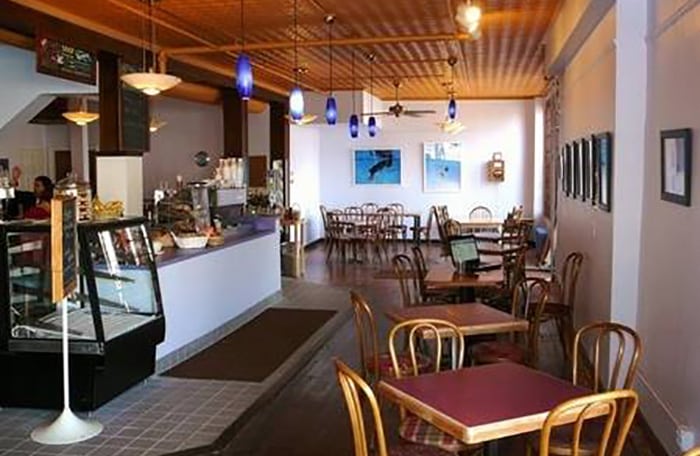 On Sunday, October 4, Amore Coffee hosts the fourth Almanac Literary Festival Ten-Year Retrospective reading. This reading includes one of Saint Paul's favorite poets, Mike Finley, who arrived in Saint Paul to live in 1969 and has loved it ever since; Twin Cities lawyer and poet Tim Nolan, whose various apartments from years ago in Saint Paul include one above the Animal Medical Clinic at St. Clair and Snelling; Lisa Steinmann, a Saint Paul–based freelance writer, editor, and laundress who specializes in sorting, soaking, and scrubbing before hanging things on the line; Susan Solomon, editor/cartoonist of Sleet Magazine, an online literary journal; James Zimmerman, author of Deliverance at Hand! and pieces in the 2013 and 2015 Almanac; and the award-winning, hip-hopping SEE MORE PERSPECTIVE, called a "Chicago institution," "walking creativity," and "the hardest working, most unjustly slept on artist in the Twin Cities." Amore Coffee is at 879 Smith Avenue, on a corner just across the street from Saint Paul in West Saint Paul.
Words and Letters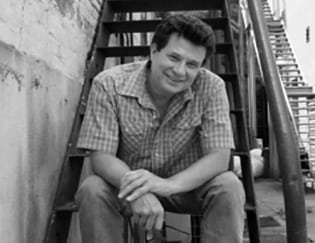 Last week, we told you about the Monday, September 28, event at the East Side Freedom Library, Jonathan Odell's Forgotten Heroes: Black and White Women During Jim Crow. There is more happening today.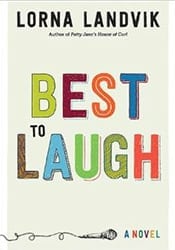 Lorna Landvik has made a lot of people laugh over the past couple of decades. She made a big splash with her book Patty Jane's House of Curl. Her latest book comes with its promise in the title. Today, Monday, September 28, she shares her new novel, Best to Laugh, at SubText Books. This novel follows our protagonist, Candy Pekkala, from Minnesota to Hollywood, where she hopes to make it as a comedian. See if she makes it, or at least laugh trying. SubText is at 6 West Fifth Street in Downtown. The reading is at 7 p.m.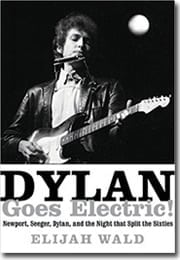 What did Pete Seeger really say when Bob Dylan plugged in? I do not recall. I just have this image of an enraged folk troubadour intellectual backstage, shaking his fist as hard as Dylan was shaking music history. I can find out what he said and what some of my neighbors think about it on Tuesday, September 29, back at SubText Books, which will host Danny Klecko and Sue Zumberge leading a discussion of Dylan Goes Electric! The book by Elijah Wald is a new spin on what happened that fateful night at the Newport Folk Festival in 1965. This event marked a turning point in music, in culture, and in a few relationships. Join Danny and Sue and a few friends at 7 p.m. (Again, SubText is at 6 West Fifth Street in Downtown.)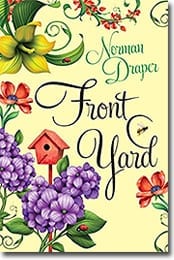 What happens when you take on one of the pleasant side streets off Main Street a few generations after its planting? Bring a figurative wine glass and a green thumb to Common Good Books to get a signed copy of Norman Draper's Front Yard. Draper is another funny Minnesotan who brings his wine appreciation and his gardening sensibilities, even if they are amateur, to his new novel. A garden seems to be a simple enough thing, but not when everyone's nose gets in the way of a thumb that may be green or just magic. This event is at 7 p.m. on Saturday, October 3. Common Good is at 38 South Snelling Avenue.
Music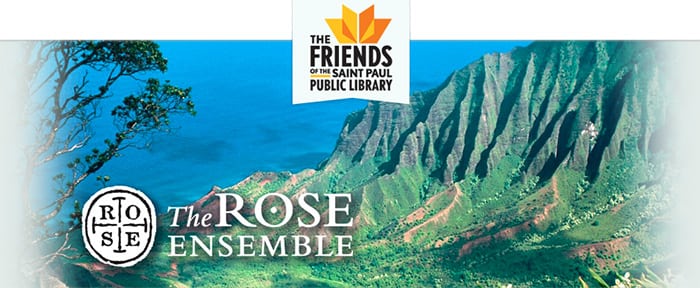 Did you know that the composer of the beloved and timeless "Aloha 'Oe" was the last Hawaiian queen, Lili'uokalani? The tune has been used to point of cliché, but at noon on Tuesday, September 29, the Rose Ensemble gathers the diverse influences of Hawaii's musical culture in one of its most talked-about shows, "The Last Queen of Hawaii." The Friends of the Saint Paul Public Library's noontime series is the sponsor of what it calls a "celebration of traditional dance, storytelling, and song, beginning with an ancient creation chant, highlighting Victorian parlor songs, missionary hymns and paniolo ('cowboy') tunes." This is not your stereotypical Hollywood hula dance. Come to the James J. Hill Center wing of the George Latimer Central Library, 80 West Fourth Street in Downtown, across from Rice Park. (By the way, this might also be a good time to check into the library. It is closing for renovations on October 5.)

The classical trio of pianist Wu Han, cellist David Finckel, and violinist Philip Setzer is emerging as the premier trio to which contemporary musicians and critics look as a standard of artistry. On Thursday, October 1, and Friday, October 2, they will be at the Ordway Concert Hall. On Thursday, the program consists of the Beethoven Piano Trios Opus 1, No. 1; Opus 1, No. 3; and Opus 70, No. 1, Ghost. Friday's program includes Beethoven Piano Trios Opus 1, No. 2; Opus 70, No. 2; and Opus 97, Archduke. Dallas Morning News music critic Scott Cantrell calls their performances "vividly interactive." Strings magazine remarks on their technical, tonal, and musical superiority. See for yourself in one or both programs. Thursday's concert is at 7:30 p.m. Friday's is at 10:30 a.m. The Ordway is at 345 Washington Street on the west side of Rice Park in Downtown.
On Friday, October 2, Lowertown Classics returns to the Lowertown Lofts Artist Cooperative. For this season's opening concert, host and internationally known classical guitarist Eva Beneke has assembled a program that includes one of the Midwest's most exciting young chamber music ensembles, the Pavia Wind Quartet, playing Nagle, Nielsen, and Wagner; the extraordinary jazz guitar/bass duo of Chris Olson and Chris Bates; and another duo of Jay Hildebrand on classical guitar and Hannah Peterson on flute, playing works by Giuliani, Beaser, and Ibert. This is an open-donation event that puts you up close and informal with some of the best classical (and sometimes jazz and world music) performers in our area. The show begins at 8 p.m. Lowertown Lofts is at 255 East Kellogg Boulevard, but you can enter through the very safe and well-lit alley off Wall Street. Also, there is art, free wine, and free candy! (Just so you know, the candy is dandy, but the art is quicker.)

The Saint Paul Saints might be done with their season, but we are not done with CHS Field for the season. On Saturday, October 3, it is the site of the Doomtree Zoo, a huge collection of bands that will fill the stadium with sound. Leading the revolt of the zoo inhabitants is the band Doomtree itself. It will be joined by a lineup that includes:
Aesop Rock with Rob Sonic
Trash Talk
Shabazz Palaces
Open Mike Eagle
Serengeti
Aby Wolf
Koo Koo Kanga Roo
Anonymous Choir
In the Heart of the Beast Puppet and Mask Theatre will be there to make the event a true spectacle of wonder and fun. The bash starts at 2 p.m. and has enough fuel to go late into the evening. CHS Field is at 360 Broadway in Lowertown.
If this is not enough for you, head over to Bedlam Theatre for the after party with DJs and, well, a party. Bedlam is at 213 East Fourth Street across from Union Depot.
Dance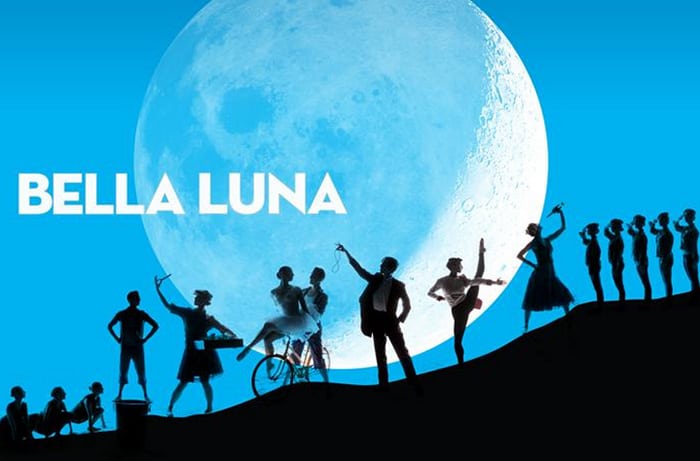 Last week, we told you about the Afoutayi Music and Dance Company performance at Hamline University. This week, Walker West Music Academy's Eight O'Clock Jump Jazz Series is providing us another chance to see Afoutayi's magic on Friday, October 2. Haiti's history of revolution inspires much of the sound, dance, and story in this performance. With native roots in Haitian folklore, the company teaches dance, music, and culture and connects its work with the "world of the spirit, where the movements of the body are in harmonization with the sound of the drums." Doors open at 7:30 p.m. and the show is at 8. Tickets can be purchased here. Walker West is at 760 Selby Avenue.
Also on Friday, October 2, the Saint Paul Ballet will be at the O'Shaughnessy for its production of Bella Luna. This is a tale of tragic love that cannot defy arbitrary tradition and cunning forces in spite of amore that blossoms under the glow of a beautiful moon. The story of lovers Izzy and Arlo is told in the form of Commedia dell'Arte, which originated in Italy and spread throughout Europe in the 16th century. Bella Luna is a production with a spectacular, modern aesthetic. They dancers go on stage at 7:30 p.m. The O'Shaughnessy is on the campus of St. Catherine University, 2004 Randolph Avenue.
Stages
If you have been watching the Almanac arts and culture calendar, you might have noticed that Saint Paul's stages will be busy over the next couple of weeks. Settle into a seat and catch a story.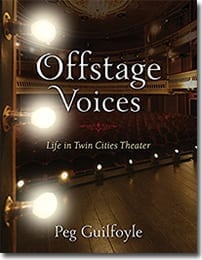 It's not really a performance, but it will let you revel in the history of great performances in the great theater town the Twin Cities has become. Join the book launch party for Peg Guilfoyle's brand-new publication, Offstage Voices: Life in Twin Cities Theater, being held at Park Square Theatre today, Monday, September 28. Offstage Voices gives an inside and outside look at what makes the Twin Cities such a great theater town. Guilfoyle will read from her work and be joined by actor and director Tyler Michaels, Ron Peluso (History Theatre, artistic director), actor Ricardo Vazquez, Rich Hamson (Chanhassen Dinner Theatres, costume designer), Jack Reuler (Mixed Blood Theatre, founder and artistic director), set designer Kate Sutton-Johnson, and Richard Cook from Park Square. This event starts at 7 p.m. at Park Square Theatre's Andy Boss Thrust Stage in the Hamm Building, 20 West Seventh Place in Downtown.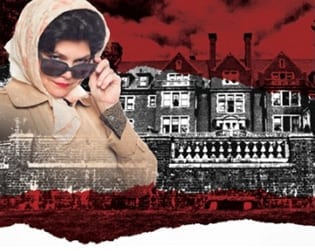 It is a story we have been retelling for almost four decades, most recently in Suzanne Congdon LeRoy's Nightingale: A Memoir of Murder, Madness, and the Messenger of Spring. Now, History Theatre is taking a look at Minnesota's most noted true crime scene in its musical production Glensheen. From Jeffrey Hatcher with music and lyrics by Chan Poling, this dark musical about the namesake mansion recalls the clumsy break-in, conspiracy, and scandal that grabbed headlines in 1977. Previews begin Thursday, October 1, and regular stagings are held Thursdays through Sundays until October 25. Check here for tickets and showtimes. History Theatre is at 30 West Tenth Street in Downtown.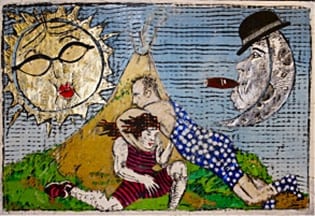 Stripe & Spot (Learn to) Get Along at the East Side Freedom Library is a family-friendly, clever, moral tale of self-discovery and creativity and a great lesson for our modern world. Stripe and Spot find themselves stranded on an island. Are they their own worst enemies or best assets for each other? A vaudevillian Sun and Moon narrate the action mimed by Stripe and Spot on a spectacular revolving stage. Off-Leash Area's Annual Neighborhood Garage Tour stages this production that will run Friday, October 2, and Saturday, October 3, at 7 p.m. and Sunday, October 4, at 2 p.m. The Library is at 1105 Greenbrier Street.
Some stories touch our hearts. Sometimes our hearts need to be changed. Some stories can be a window into the heart that is covered by media screens that project out instead of let us see in. Much of the violence we have seen in the media of late suffers from strategically misplaced screens and lenses. I think about the work being done by former Saint Paul police sergeant Melvin Carter Jr. and his informed perspective on the violence being imposed on communities of color and the cultural dynamics that create it and make it so inequitably devastating. Sometimes, it helps to make the stories more personal, viewing them with the complexity of our human reality. Starting on Thursday, October 1, Penumbra Theater is staging a performance that gives us an important and timely window.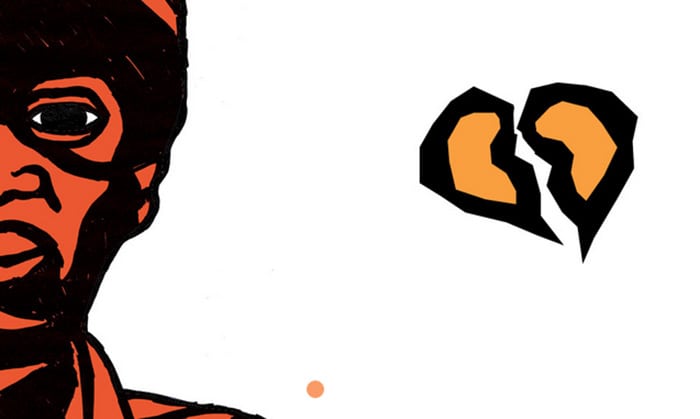 Roger Guenveur Smith comes to Penumbra in a one-man show that takes a deep look into a legendary episode in police brutality. He poetically exposes the humanity behind the media image of Rodney King. This play, Rodney King, is part of Penumbra's Claude Edison Purdy Individual Artist Festival and utilizes rigorous research and attention to the personal side of a discussion the media has only haplessly articulated. While the discussion is topical, the image of Rodney King comfortably removes us from the searing heat of today's debate to talk about what happened to the man 20 years ago and make reference to our history of violence against peoples of color and indigenous populations over the centuries. The show runs through Sunday, October 11. Check here for dates and showtimes. Penumbra is at 270 Kent Street, in the Hallie Q. Brown Community Center.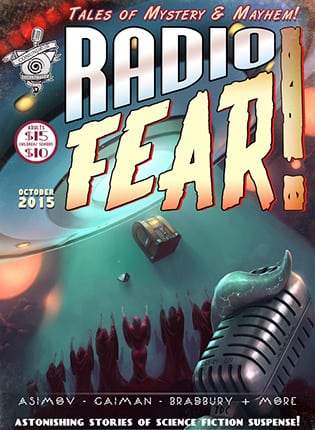 Sometimes, it is better to be frightened by make believe. The historic Mounds Theater provides the stage for live radio drama with Radio Fear! In a series of one-act plays, a small cast will master 20 roles in portraying tales of terror, mystery, suspense, and mayhem from greats like Isaac Asimov, Ray Bradbury, and Neil Gaiman. The troupe employs live sound and technical effects artists to deliver that spine tingle. The production opens Thursday, October 1, and runs through Sunday, October 11. Check here for dates and showtimes. The Mounds Theater is at 1029 Hudson Road.
Happenings

On Saturday, October 3, come to the Frogtown Park and Farm Grand Opening Celebration. Frogtown Farm is an emerging "hub for a healthy food system that fills gaps in food production, storage, manufacturing, and distribution." The site is a 12.7-acre parcel of land for a public park and farm. Five and a half acres has been developed as an urban farm. The farm will be sustained by values of "social equity, justice, and inter-connectedness" and is an ongoing lesson in multicultural community, economic development, wealth creation, community pride, and sustainability. This event will have a land blessing ceremony at 10:30 a.m. and a grand opening ceremony at 11:00, followed by an afternoon of family activities, including tours and a mini "Taste of Frogtown." Frogtown Park and Farm is at 946 Minnehaha Avenue.
There is a lot going on, but Yogi would never say, "Nobody goes there anymore. It's too crowded." The calendar is crowded and maybe some of the streets will be. Check out these events and check the Almanac arts and culture calendar for even more ideas. Have a great week. Have some fun. Enjoy the weather.